Juan Pablo Montoya Calls Out Formula 1 Champion Max Verstappen for His 'Aggressive' Driving Tactics
Juan Pablo Montoya analyzed the action from a distance. The former Formula 1 driver offered his critique of the drama-filled 2021 campaign. The season's highlight remains Max Verstappen passing Lewis Hamilton along Turn 5 of the season's final lap, claiming his first world championship.
But Montoya believes the racing could have been cleaner. He concluded Verstappen, the first-time world champion, was "too aggressive." He also thought Hamilton's Mercedes team was too conservative on two pit calls.
As the F1 season turns …
Former F1 driver Juan Pablo Montoya enters the debate on Max Verstappen's 'aggressive' driving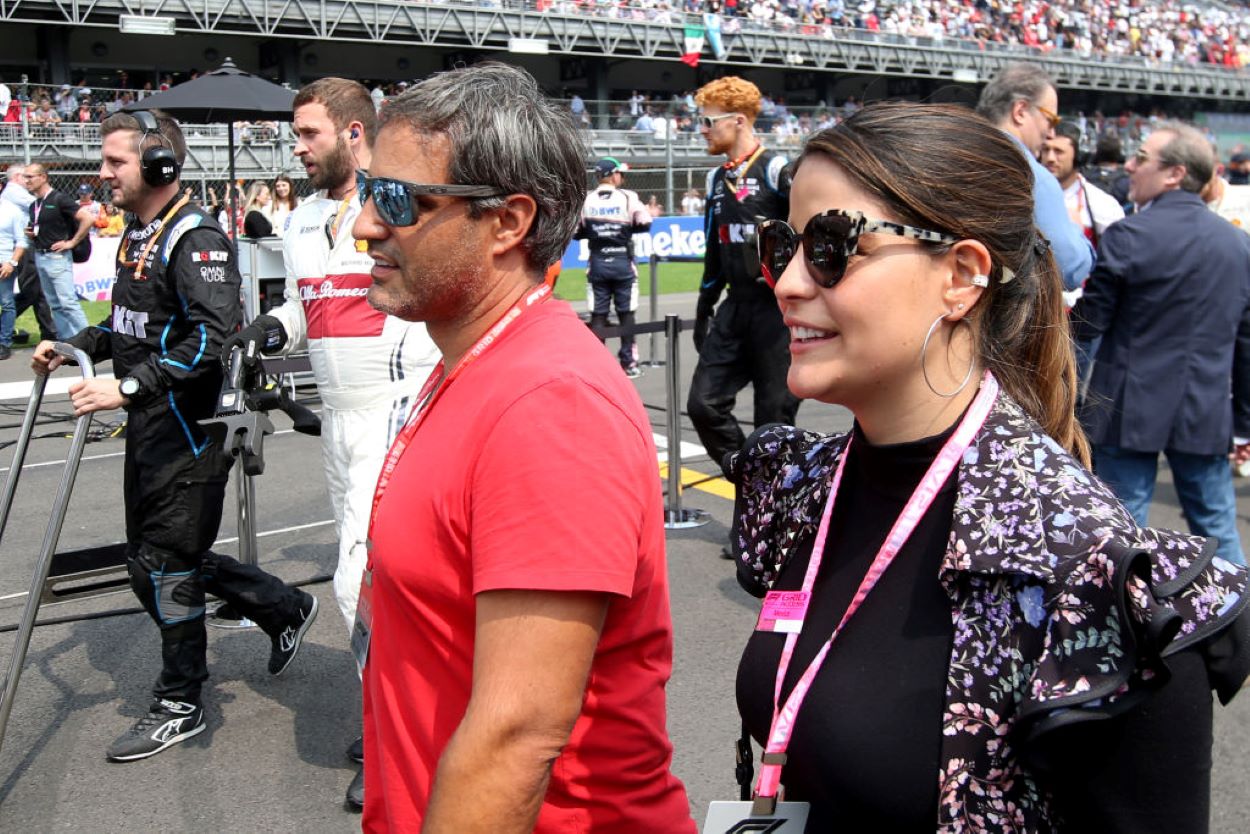 During an interview with Motorsport.tv, Montoya pinned much of the on-track controversies to aggressive driving by Verstappen.
Montoya viewed Verstappen as the aggressor. He continued to test the track limits by pushing Hamilton and himself off the track during the Brazil Grand Prix to maintain the lead but was not penalized.
At the Saudi Arabia GP, Verstappen earned a five-second penalty for failing to yield to Hamilton. Still, it was too late to reel in the eventual champ, Montoya said, reported by planetf1.com.
"I think Max was super-aggressive at the end of the year and, in my opinion, maybe a little too aggressive," Montoya said. "And he got away with it. When you start getting away with it, you start questioning when you get a penalty for something, like 'why am I getting penalized for this if what I did before was (OK)?'
"I think the stewards put themselves in that position by not being more aggressive with him earlier in the year."
Montoya believes Lewis Hamilton's record title chances were dashed by over-the-line racing
In the 16 years between his two Indianapolis 500 victories (2000 and '15), Montoya ventured from F1 to NASCAR and back to IndyCar.
Montoya spent five seasons (2001-06) racing on the F1 circuit for Williams and McLaren. He remains the lone Colombian driver to compete at the F1 level. In 95 events, he claimed seven checkered flags and 30 podiums.
He earned two NASCAR national series wins.
His words carry significance in motorsports. Many F1 insiders and fans have debated the driving style Verstappen utilized to deny Hamilton a record eighth drivers' title.
Montoya mostly favors the "let them race" attitude of race stewards. But he said Verstappen's tactics often crossed the line.
"I think the stewards put themselves in that position by not being more aggressive with him earlier in the year," he said.
Montoya: Mercedes could have been more aggressive on pit calls
Then the defending four-time champion Hamilton and Verstappen entered Abu Dhabi GP even in the drivers' standings. Hamilton was gunning for a record eighth title. He appeared in control of the season-ending event. Entering the final lap, however, Verstappen, despite battling cramps, positioned himself for the title-stealing maneuver by pitting just before a late caution period.
Red Bull Racing's pit crew changed the tires on Verstappen's machine, but Hamilton's team decided to stay status quo.
A similar scenario with the virtual Safety Car developed earlier in the event, and Mercedes again decided against going with soft tires, like its rival.
According to planetf1.com, Montoya called Hamilton's team too conservative.
At least from his view.