Mookie Betts Learned to Reject Millions of Dollars So He Could Land $365 Million: 'Saying No the 1st Time Is the Hardest'
Mookie Betts already earned his fair share of awards in his short baseball career. The competitive right fielder never thought baseball would lead him to the pros; basketball or bowling was more likely. But now Betts is getting ready to defend his World Series title as one of the highest-paid players in the game.
So, how'd he do it? The 28-year-old knew his worth. Betts wasn't afraid to walk away from contracts that he felt slighted his performance, and it worked out tremendously.
Mookie Betts' journey to the MLB
RELATED: Dodgers Star Mookie Betts Waited 15 Years for an Important Personal Decision
While Betts never dreamed about being a lawyer, he always felt he'd end up as some kind of professional athlete. Baseball just wasn't the sport he thought would take him to the next level. Although he could hit and get on base, he felt his teammates did the same things he did. What made him special?
Betts' batting average in high school turned pro scouts in his direction. And the Boston Red Sox drafted him in 2011. But Betts still wasn't sure if baseball was the right fit, as GQ reports. He planned on attending the University of Tennessee, so he told the Red Sox he needed a $750,000 signing bonus to play for them.
To his astonishment, they accepted, and Betts headed to Massachusetts for the minor leagues. He spent the first few seasons working on his power, overcoming obstacles, and even questioning if staying in baseball was the best move.
Success with the Sox and big-money contracts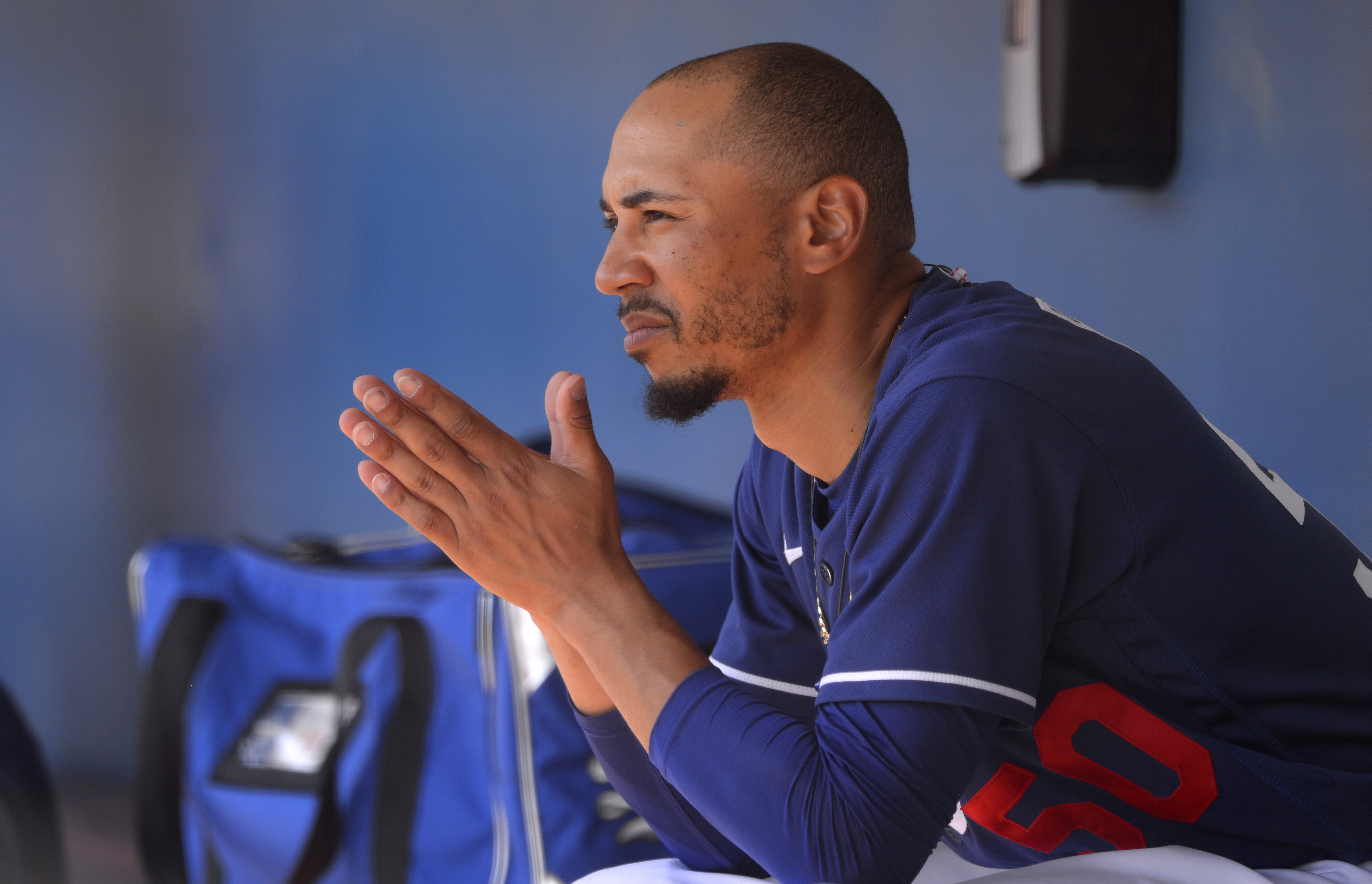 RELATED: Why Does Dodgers Star Mookie Betts Wear No. 50?
Betts got called up to the big leagues in 2015. He was disappointed to learn that as the new guy, he was also the unofficial errand boy to the veterans. Lugging beer and water on the bus, carrying around luggage… It frustrated Betts. That frustration made him work hard and become the best player on the team so he didn't have to do such menial tasks.
By 2018, Betts had his best season, according to Baseball-Reference: a .346 batting average, 129 runs scored, a Golden Glove winner, American League MVP, and World Series champion. When it was time for Betts to sign a contract extension, he thought he'd stay in Boston. But he wanted to make sure they offered him what he was worth.
The Sox offered, but not enough for Betts; he turned it down, telling GQ, "The very first contract extension I ever saw was super hard to turn down. It was like $90 million or something. I don't care if you're working at Waffle House or for the Red Sox or for the Dodgers. You should just get paid what you're worth."
Mookie Betts heads to LA
The Red Sox traded Betts instead of losing him to free agency, but he had no hard feelings. He said the Red Sox, "Didn't owe me anything; I didn't owe them anything. The city didn't owe me anything; I didn't owe the city anything. It's a business."
Instead of focusing on what could've been with the Red Sox, Betts focused all of his energy on his new team. In one of his first spring training sessions with the Dodgers, he found their approach a bit relaxed — not as competitive as he'd like. Betts decided to take action and brought the team together.
He issued a challenge: Work harder at practice, and believe the team can win it all. Betts' advice was well-received by his Dodger teammates. Instead of being upset about the new guy trying to change things, they embraced him. Fast-forward to the end of the 2020 season. Betts and the Dodgers were World Series champs.