Mookie Betts Will Regret the Massive Deal He Just Signed With the Dodgers
Without even playing a regular-season game for the Dodgers, Mookie Betts intends to stay in California for the long haul.
Betts, a former AL MVP and All-Star outfielder, signed a 12-year extension with the Los Angeles Dodgers, the team announced.
Betts has been one of baseball's best players in the last few years. But the timing of this extension, as well as the poor history of players performing to expectations after signing a mega-deal, only makes the deal even more questionable.
Mookie Betts joined the Dodgers after a brilliant stint in Boston
A fifth-round pick of the Boston Red Sox in 2011, Mookie Betts turned into a welcome surprise for baseball since he debuted in 2014.
Betts plays far stronger than his 5-foot-9, 180-pound frame would indicate. He's a smart player who, unlike other sluggers like Yankees star Aaron Judge, limits his strikeouts; Betts' 101 strikeouts last year marked a career-high, yet only tied for seventh on the Red Sox.
Betts hit .301 with 139 home runs, 470 RBIs, and a .374 on-base percentage in his first six seasons. He averaged 43 doubles and a .898 OPS (on-base + slugging percentage) since 2015, his first full year in the majors.
The only knock on the 2018 AL MVP is his postseason performance. Betts is a career .227 hitter in the playoffs with one home run, four RBIs, and 17 strikeouts in 21 postseason games.
The Red Sox traded Betts, who turns 28 on Oct. 7, and veteran pitcher David Price to the Dodgers in February for outfielder Alex Verdugo and prospects Connor Wong and Jeter Downs.
The Dodgers are breaking the bank to keep Betts in Los Angeles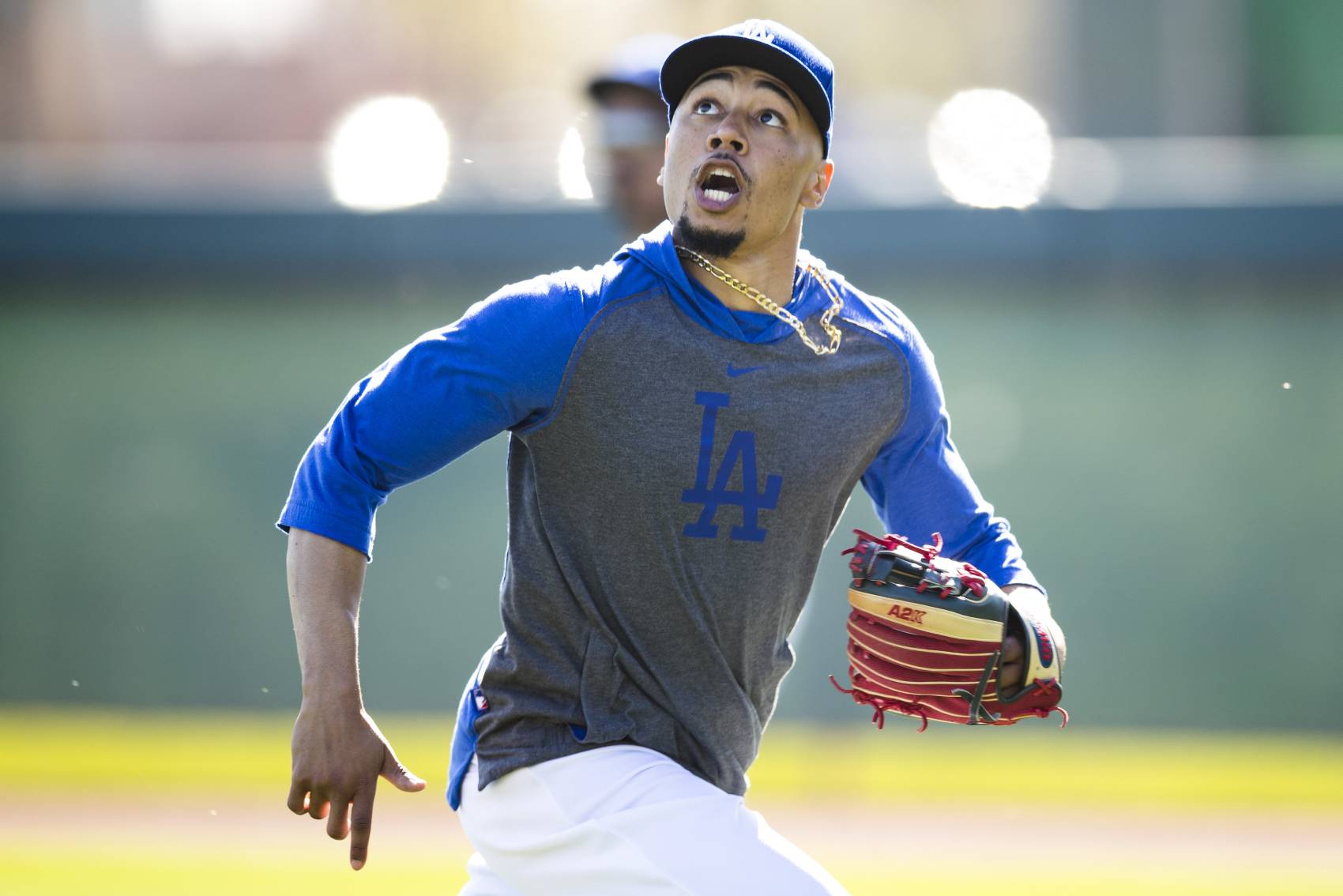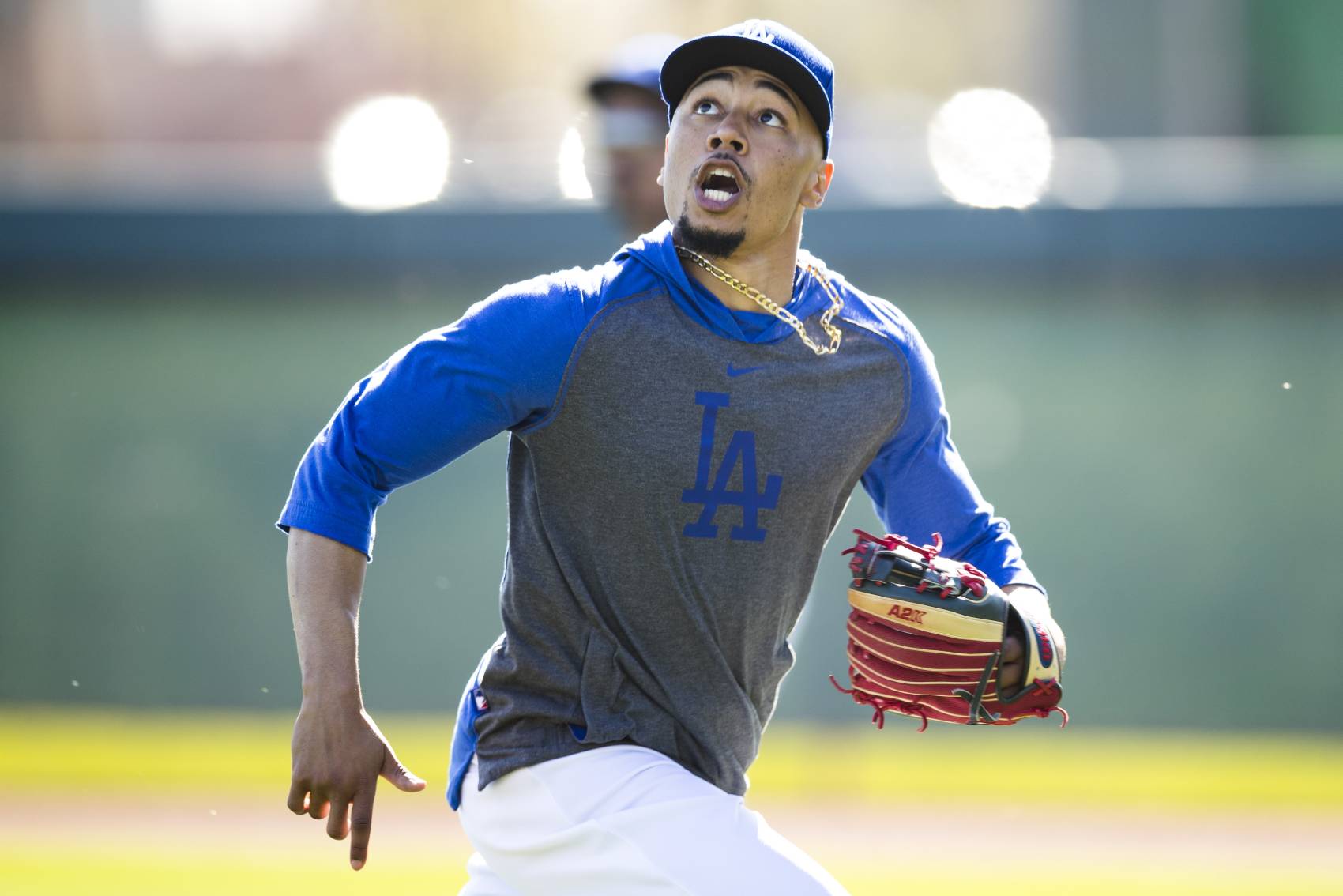 Mookie Betts' proper Dodgers debut, barring any delays or positive COVID-19 tests, will be July 23 against the rival Giants.
On the eve of the delayed Opening Day, though, the Dodgers made it clear they want Betts in white and blue long-term. The Dodgers announced they signed Betts to a 12-year, $365 million contract extension.
The total deal amounts to 13 years and $392 million, according to ESPN. Betts would have made $27 million this season, but he will receive far less because of the coronavrius pandemic.
Angels star Mike Trout signed a record-breaking 10-year, $360 million extension last year.
That money, coupled with the $66.5 million Trout was already owed for the 2019 and 2020 seasons, equaled a staggering $430 million.
Both sides will regret this contract
After Mike Trout, there is a legitimate case to be made that Mookie Betts is the second-best offensive player in baseball. And, depending on how one evaluates the importance of ace pitchers, Betts may slide into the title of second-best overall player.
That doesn't excuse why a team would sign a player to such a large contract amid a global pandemic that is going to have a major impact on the sport's finances.
Teams will begin playing this month without fans in attendance, a reality which could last the entire season.
Betts has earned the right to sign a major contract. His new contract reportedly includes a $65 million signing bonus.
History is still against players succeeding after signing those mega-deals.
Among the big baseball contracts that have failed are Albert Pujols' $240 million contract with the Angels, Jacoby Ellsbury's $189 million deal with the Yankees, and Chris Davis' $161 million contract that Orioles fans aren't allowed to casually mention in conversation.
In a time of financial uncertainty, the Dodgers are going to guarantee a record-breaking contract to a player who will be 38 when the contract ends.
Hopefully, Betts made sure the contract included language that will still pay him substantially even if the league incurs major hits in the next few years.
In the short term, this is a great contract for both sides. Betts thought highly of the Dodgers organization and the Dodgers have another young superstar in the mix.
But history is against those contracts working, whether it's because of age, injury, or players simply losing their touch. If the Dodgers regret this contract in five years, when Betts is nearing 32, don't say they weren't warned.