Moses Moody Is the Perfect Scoring Archetype for Stephen Curry and the Warriors
Golden State Warriors rookie Moses Moody is likely destined for more of a depth role in his rookie season. Still, he's also the ideal scoring archetype and a perfect wing complement to Stephen Curry.
The Warriors selected Moody with the No. 14 pick in the 2021 NBA Draft. Some mocks had Moody in the top 10, and his scoring ability suits Golden State's style of play. He is showing out in the Summer League, which might be a sign of things to come.
Moses Moody is making a statement in the Summer League
Golden State's top draft choice, Jonathan Kuminga, might be making highlight-reel jams and impressing with his own scoring exploits, but Moody's ability to put the ball in the cylinder has been especially impressive.
Moody is showing he can score in a variety of fashions. He's gotten to the cup off the dribble and finished with a deft touch, firing off floaters and runners from multiple angles. The former Arkansas star gets out in transition and fills the space well.
The shooting ability has been all the more encouraging. Moody didn't show much hesitation in pulling the trigger from deep during his lone season with the Razorbacks, averaging 5.1 triples per contest. However, he's been far more efficient in Summer League play, making an even 40% of his attempts on 6.7 shots per game.
Moody hasn't done a whole lot of playmaking. He has just three total assists in three games. Then again, the Dubs don't necessarily need him to be a huge creator. The added scoring punch and skill set Moody brings are especially imperative for a team needing wing depth.
Moody complements Stephen Curry's abilities
Stephen Curry has reason to be thrilled at Moody's performance in Vegas because of how the youngster complements his own game.
Curry reportedly attended one of Moody's predraft workouts and was quite impressed by what he saw. The 19-year-old likely showcased his ability to score off the bounce and knock down pull-up jumpers. That pure scoring ability, particularly in the midrange and from deep, is huge for Curry and Co.
Steph is terrific on the ball. He has one of the best handles in the sport and can pull from anywhere on the floor. Yet, he is arguably even better moving without the ball. He's able to hunt open looks off picks and spurs cutting actions by serving as an off-ball screener.
However, Curry couldn't play off the ball as much last season because of how heavily the Dubs relied on him to score the ball and make plays late in the shot clock.
Moody can take some pressure off Curry in this regard. He might have an even greater impact on Golden State's offense than Kelly Oubre Jr. did last season because of his all-around scoring ability.
Moody can be a catch-and-shoot outlet. He can also provide a scoring punch off the bench and fill it up in the half court or the transition game. All those skills should benefit Curry as a point guard and allow him more variety as the guy who jumpstarts Golden State's offense.
What will Moody's role be on this Warriors team?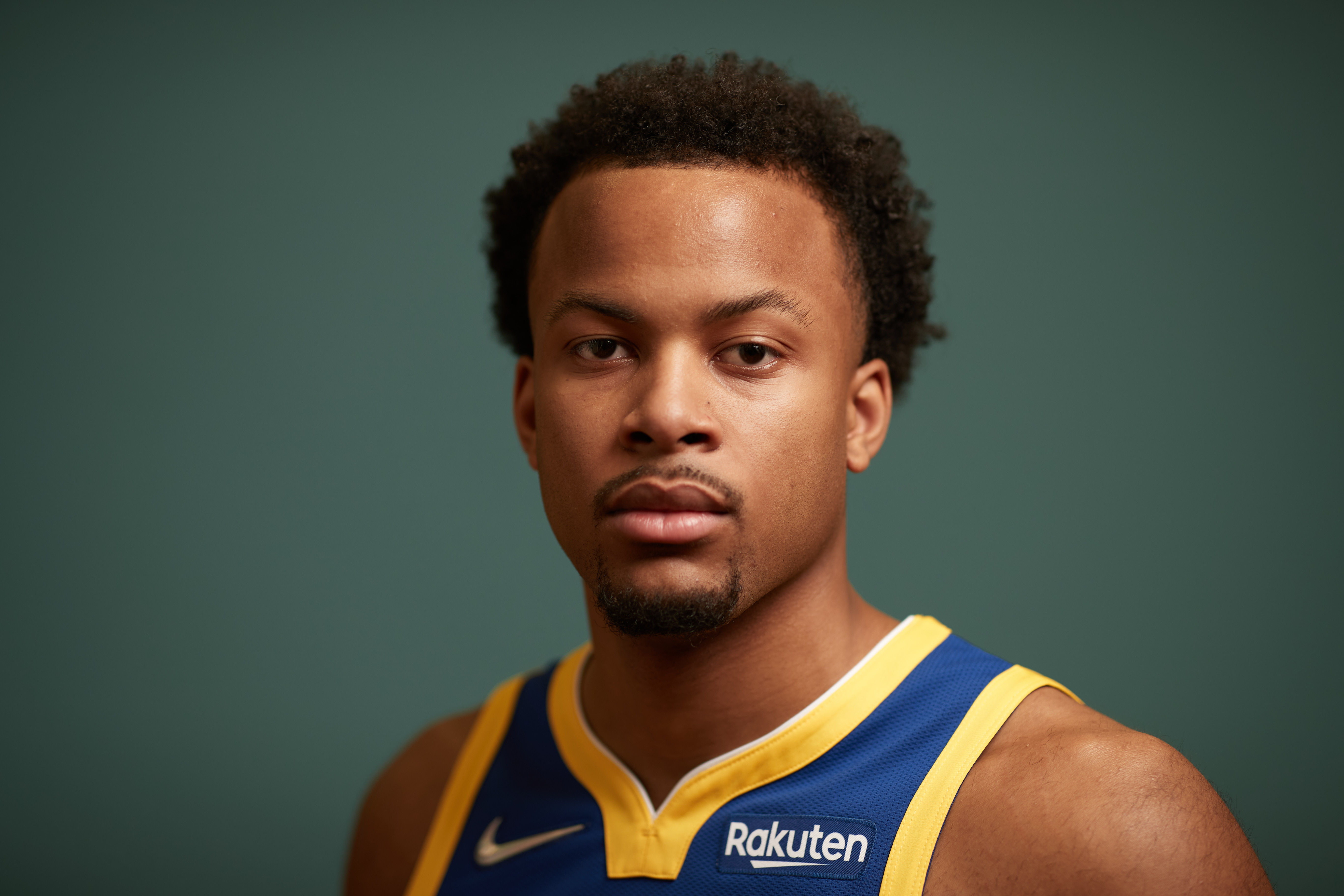 The Warriors are trying to contend for an NBA title. Where does Moses Moody fit in their immediate plans?
Head coach Steve Kerr would probably be wise to give Moody minutes early. The Warriors don't have a ton of wing depth outside of Andrew Wiggins and Andre Iguodala, with the latter being more of a veteran presence and defensive leader.
Moody gives the Dubs some necessary offense and can help to fully unlock Curry and Klay Thompson as off-ball threats. He's sure to experience growing pains as a 19-year-old rookie, but there's too much upside for him not to get a good amount of playing time.
Plus, Curry has clearly taken a liking to Moody. That matters quite a bit, considering Steph just signed a $215 million extension and calls his fair share of shots in Golden State.
Stats courtesy of CBB Reference and NBA.com.