5 Of The Most Beloved and Respected NFL Players Of All Time
We already know who the most hated NFL players of all time are, so it's only fair to discuss the other end of the spectrum. Thanks to his guilty plea surrounding a dogfighting ring, Michael Vick topped the list of the most despised football players. But what about the other side of the coin? There are plenty of NFL players out there who are or were highly respected, deeply admired, beloved, and even exalted by fans, their fellow teammates, and other members of the NFL. Did your favorite make our list?

5. Rob Gronkowski
Many of his fellow teammates, fans and sportscasters were saddened when Gronk announced his retirement after almost a decade of playing tight end for the Patriots. Given a long list of impressive statistics, some are predicting Gronkowski is bound for the NFL Hall of Fame. His budding media career in commercials, such as a Tide Pods advertisement, further his squeaky clean image. He was commonly pictured posing in selfies with fans, waving to the crowd, interacting with spectators on-and-off the football field. His cheerful good nature makes Gronkowski one of the most likable NFL players of his generation.

4. Joe Namath
This is a blast from the past, but long-time fans of the NFL won't soon forget New York Jets quarterback Joe Namath's appearance in a pantyhose commercial in 1973, which was considered quite scandalous at the time. When he wasn't sporting a pair of women's undergarments, Namath's legs were famous for scrambling behind the line of scrimmage, avoiding sacks and successfully delivering the ball to teammates downfield. Nicknamed Broadway Joe for his brief ownership of a New York City nightclub, Namath was also famed for breaking the existing passing record and the hearts of many female football fans throughout his 13-year career.
3. John Elway
Denver Broncos fans were thrilled to watch games during John Elway's heyday playing quarterback. During the sweet 16 years he played in the Rocky Mountain state, Elway racked up 300 touchdowns, more than 3,400 yards rushing, and nearly 52,000 total yards. Elway was perhaps best remembered for his last-minute game-winning scores and leading his team to Super Bowl titles twice. Even though they lost Super Bowl XXII, Elway made history when he became the first quarterback to successfully receive a pass during a highly-anticipated match up with the Washington Redskins.

2. Joe Greene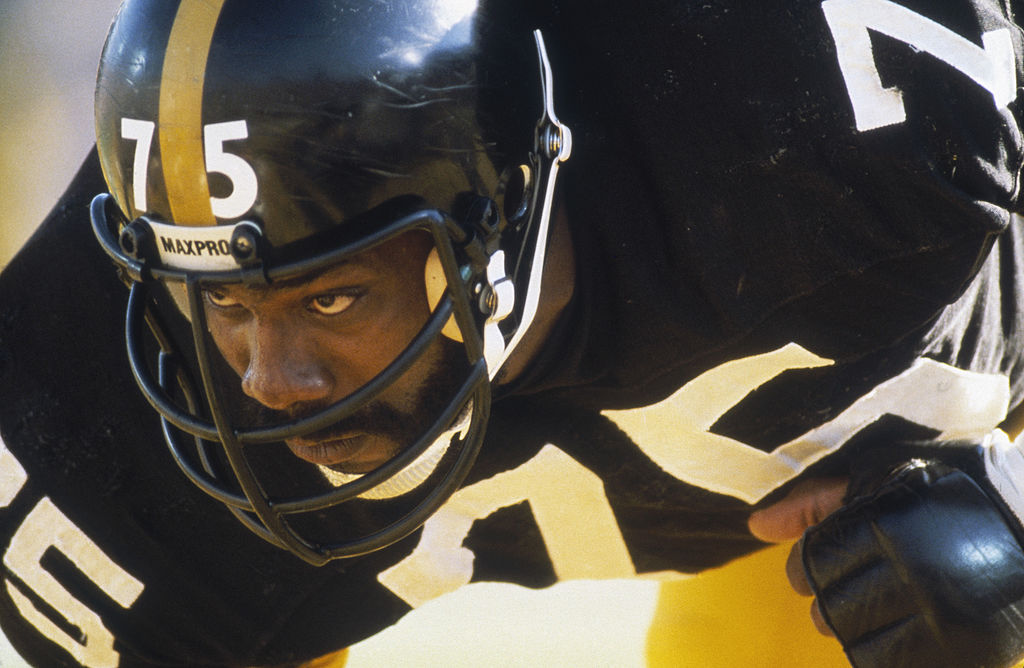 His opponents probably wouldn't call him one of the most beloved NFL players ever since he lived up to his Mean Joe Greene nickname. However, he was a fan favorite, and, like Joe Namath, Greene gained star status due to his appearance in a Coke commercial in 1979. The ad showed how tough Greene was on the field, but it also illustrated that he had a big heart and great report with fans. With four Super Bowl rings to show for his success on the field, Greene gained another two of these coveted bands working in the executive offices for the Steelers.

1. Walter Payton

In opposition to Mean Joe Green, running back Walter Payton carried the nickname Sweetness throughout his career. That was after the title of Sugarman didn't really resonate with NFL fans. The media was only too happy to climb on board with the nickname, and one sportscaster commented, "He runs so sweet that I get cavities just watching him."

Over the course 13 seasons with the Chicago Bears, Payton broke the existing rushing record with an astounding 16,726 yards, but he was later dethroned by Emmitt Smith's 18,355 yards. Well known for his charity work, Payton has an award named in his honor. The Walter Payton Man of the Year trophy is presented annually to players showcasing excellence both on and off the football field.