What Is the Most Dangerous NASCAR Track?
Anytime a racer gets in the driver's seat, there is a risk he could get into a serious crash on the track. While it might seem like there's an equal chance of crashing in any race, that's not the case. Some NASCAR tracks are more dangerous than others.
The inherent dangers of NASCAR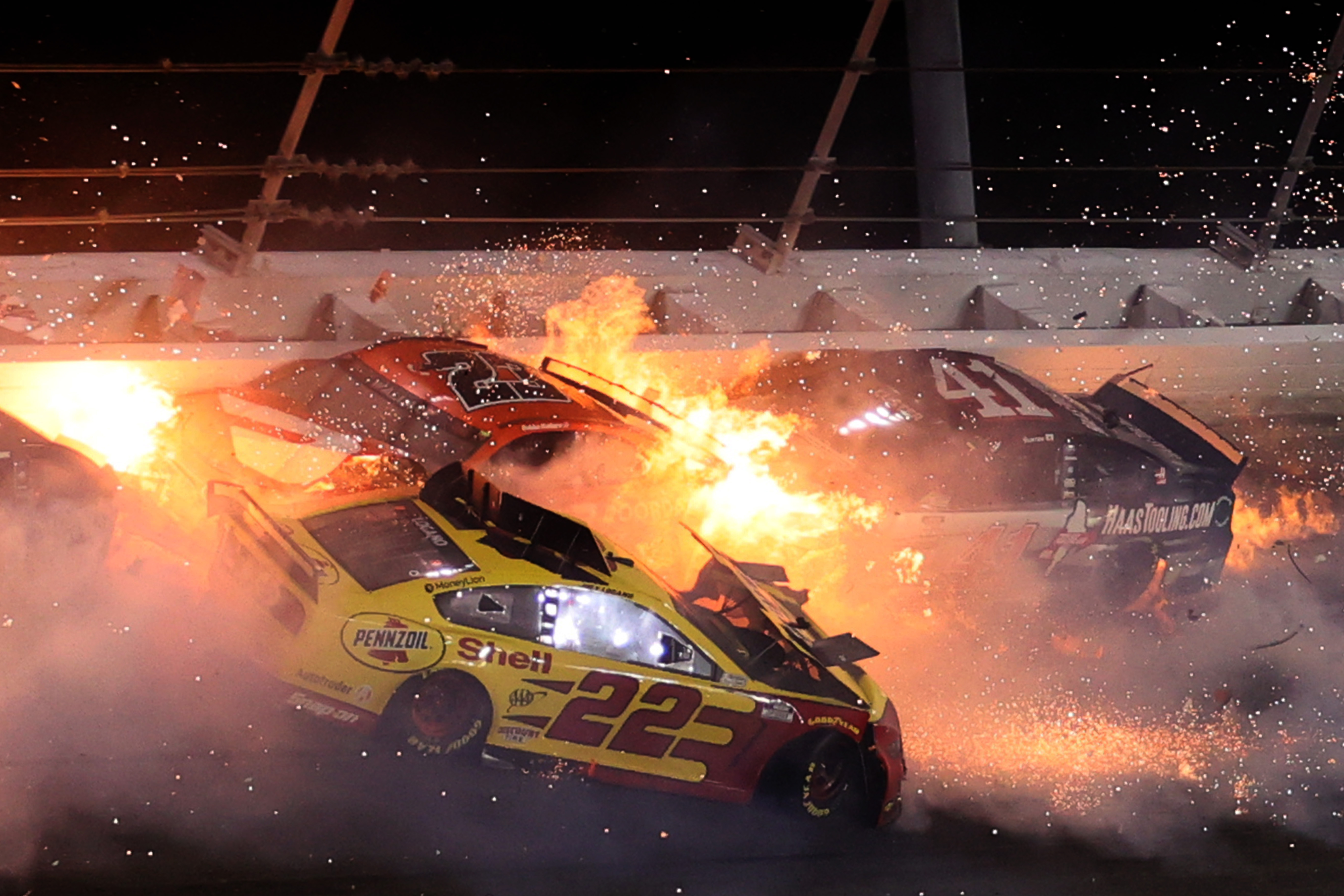 NASCAR is always updating its safety guidelines and car manufacturers routinely add upgraded and new safety features to race cars. So auto racing is frequently getting safer for drivers as technology advances occur. Despite that, driving in NASCAR races is still a very dangerous endeavor.
You have many cars barreling down a relatively narrow track at speeds that often exceed 200 mph. When a driver hits a curve, one slip of the hand could lead to a serious accident, and drivers also have to worry about mechanical failures with their vehicles.
Some of NASCAR's most dangerous tracks
Some NASCAR tracks seem to be more dangerous than others, with opinions varying between different people and sources. Bleacher Report ranked the 10 most dangerous. These are some of the publication's picks.
Charlotte Motor Speedway
Charlotte Motor Speedway is one of NASCAR's oldest high-speed tracks, and it has proved to be perilous for drivers through the years. It has narrow corners and fast straightaways, which makes for a dangerous combination. Many big-name drivers have firsthand experience of how dangerous the Charlotte track can be.
Back in 2006, Tony Stewart crashed twice in as many days. When Davey Allison won the Winston All-Star race at the track in 1992, he crashed while crossing the finish line. The accident was so bad that he skipped Victory Lane to go straight to the hospital.
Talladega Superspeedway
Talladega is NASCAR's biggest track and one of the circuit's most well-known race locales. The very close racing at the track has led to a number of significant crashes, including a 25-car pileup in 2012 that saw the car driven by Stewart, who caused the wreck, violently flip over crashing and flaming cars. Dale Earnhardt Sr., Rusty Wallace, and Elliott Sadler have also been involved in violent crashes at Talladega.
Pocono Raceway
Pocono Raceway has three distinct corners and the sport's longest straightaway, which creates problems even for the best drivers in the safest cars.
Bobby Allison's career ended at Pocono, and Gordon collided with an outside wall after he lost his brakes while entering a turn at nearly 200 mph. Pocono has taken steps to upgrade safety in recent years after going a long time without upgrading the old facility.
The danger of Daytona International Speedway
Daytona International Speedway is perhaps NASCAR's most-famous track as it is the site of the circuit's premier race, the Daytona 500. The 2.5-mile track in Florida is also infamous for being the location of the crash that killed legendary driver Earnhardt Sr. in 2001.
Seven years earlier, his friend Neil Bonnett perished, along with Rodney Orr, in a practice accident for the 500. What makes Daytona such a dangerous track? It has high banking and long straightaways, which produces some of the highest speeds possible for stock cars, but it also creates races in which tight packs of cars are normal.
Daytona is an important track on the NASCAR circuit, but drivers may also put themselves at bigger risk there than at most tracks.