The Most Disappointing No. 1 Overall Picks in NBA Draft History
The NBA Draft is a complete crapshoot. If a team is lucky, like the Golden State Warriors when they selected Stephen Curry, their chosen player will elevate the franchise to the next level. Unfortunately, that's not always the case. Sometimes, a franchise swings and misses — and it costs them dearly.
It's one thing to strike out on a regular draft pick; it's a whole different ballgame to miss out on the first overall selection. The former is merely a stroke of bad luck, but the latter has the potential to set an organization back for years to come. Throughout the history of the NBA Draft, we've seen some controversial picks at No. 1. However, when it comes to the most disappointing, these ones absolutely take the cake.
10. Andre Bargnani: Toronto Raptors, 2006
In a draft featuring players like LaMarcus Aldridge, Brandon Roy, Rudy Gay, Kyle Lowry, and Paul Millsap, the Toronto Raptors opted to select Italy's Andrea Bargnani. While the 7-foot power forward/center earned First-Team All-Rookie honors in 2006–07, he never developed into the sort of player worthy of the No. 1 overall selection.
Over the course of his 10 years in the NBA, Bargnani suited up for three teams — the Raptors, Knicks, and Nets — and averaged 14.3 points and 4.6 rebounds per game. If given the chance at a do-over, it's hard to imagine the Raptors taking anyone but Aldridge with the pick.
9. Art Heyman: New York Knicks, 1963
With the first pick in the 1963 draft, the New York Knicks took Duke shooting guard Art Heyman. Considering Heyman averaged 25.1 points and 10.9 rebounds per game and was a two-time All-American in three seasons with the Blue Devils, it seemed like a wise selection at the time. Unfortunately for the Knicks, Heyman's college success never translated to the NBA.
Heyman played just three seasons in the league, suiting up for the Knicks, Cincinnati Royals, and Philadelphia 76ers. And he averaged a mere 10.3 points and 2.8 rebounds a night. Given what we know now, it's likely New York would've picked Nate Thurmond, who went No. 3 overall to the San Francisco Warriors and wound up playing in seven All-Star Games on his way to a Hall of Fame career.
8. Joe Smith: Golden State Warriors, 1995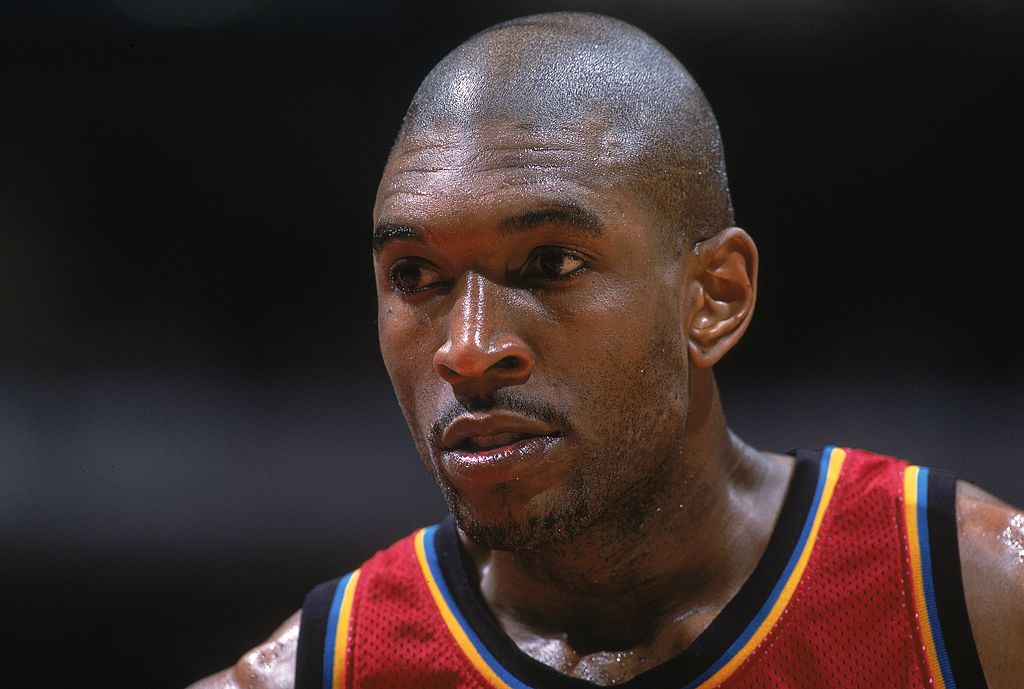 The Golden State Warriors seemed to select a future superstar when they took Joe Smith first overall in 1995. While there's something to be said for longevity — the former Maryland All-American did, after all, play 16 seasons in the league — it's safe to say that Smith never lived up to the hype.
Smith played for 12 different teams over the course of his career, averaging just 10.9 points and 6.4 rebounds per game. Meanwhile, Washington selected UNC's Rasheed Wallace No. 4 overall and the Minnesota Timberwolves took a little-known high school player by the name of Kevin Garnett with the fifth overall selection. Clearly, hindsight is 20/20.
7. Pervis Ellison: Sacramento Kings, 1989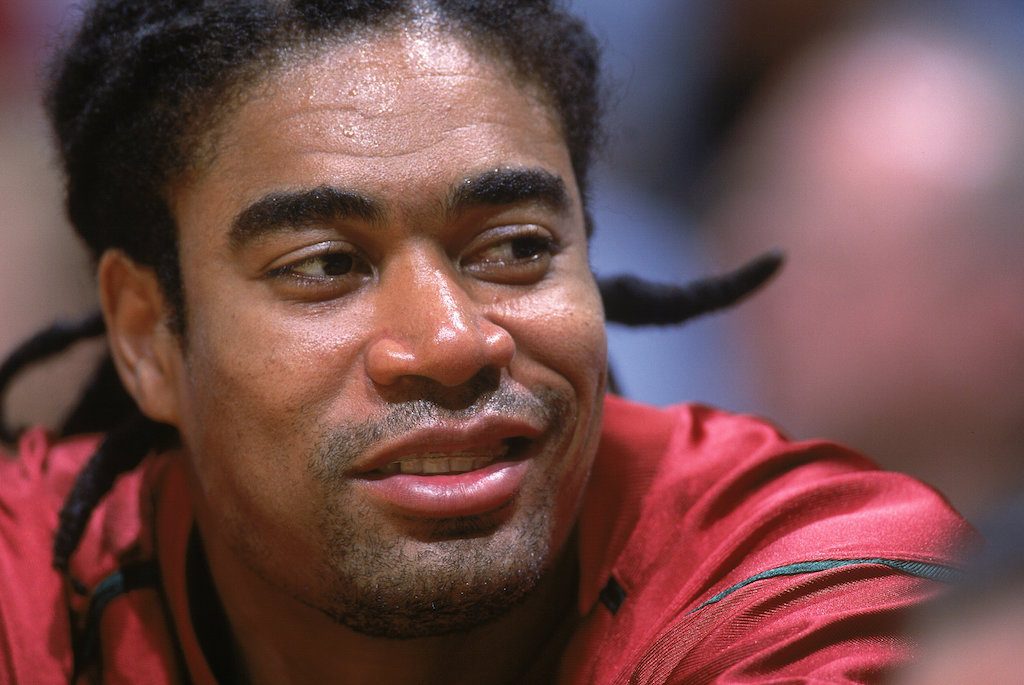 The Sacramento Kings made Louisville's Pervis Ellison the first overall pick in the 1989 NBA Draft. He rewarded their choice by notching eight points and 5.8 rebounds per game in 1989–90 — his first and only season with the organization. And to think, the franchise could've selected Glen Rice (No. 4 overall), Tim Hardaway (No. 14 overall), or Shawn Kemp (No. 17 overall).
6. Kent Benson: Milwaukee Bucks, 1977
With the first overall pick in the 1977 NBA Draft, the Milwaukee Bucks thought they were taking the two-time All-American Kent Benson, who averaged 15.3 points and nine rebounds a night and won a national championship at Indiana.  Instead, they selected a 6-foot-10 center who put up just 9.1 points per game over the course of an 11-year career and is best known for getting punched in the face in his first career game by a pacifist named Kareem Abdul-Jabbar.
Let's be honest, the Bucks definitely should've taken Bernard King, who went seventh overall to the New Jersey Nets.
5. Michael Olowokandi: Los Angeles Clippers, 1998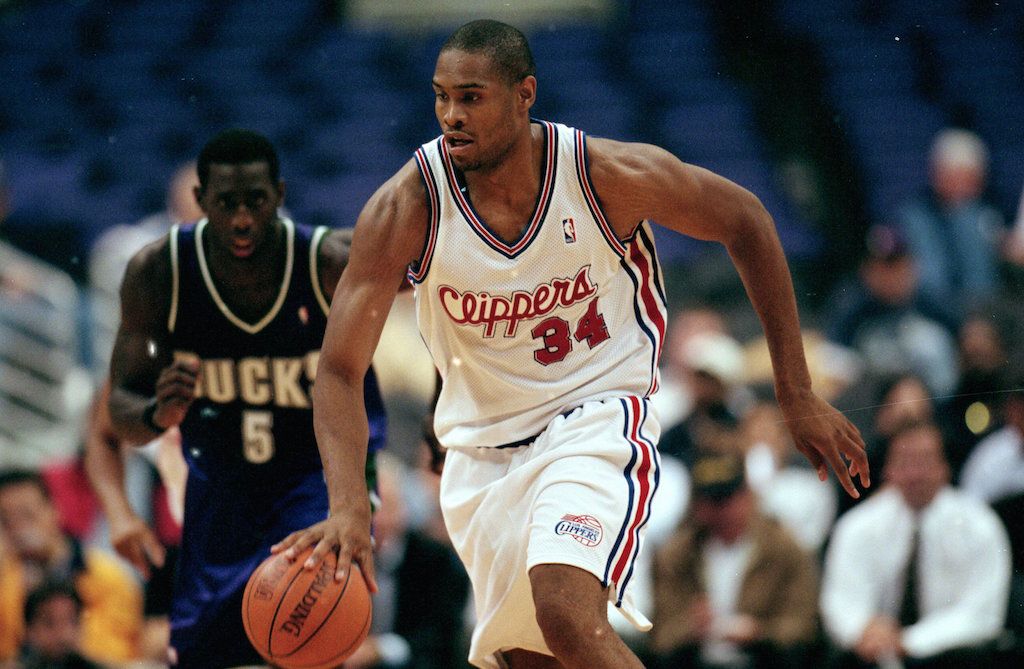 The Los Angeles Clippers made Pacific's Michael Olowokandi the No. 1 overall pick in the 1998 NBA Draft. In nine seasons, the 7-foot center played for three separate teams — the Clippers, Timberwolves, and Celtics — and averaged 8.3 points and 6.8 rebounds per game. If that's not disappointing enough, this particular draft produced Vince Carter, Dirk Nowitzki, and Paul Pierce. The Clips definitely shot themselves in the foot with this one.
4. Kwame Brown: Washington Wizards, 2001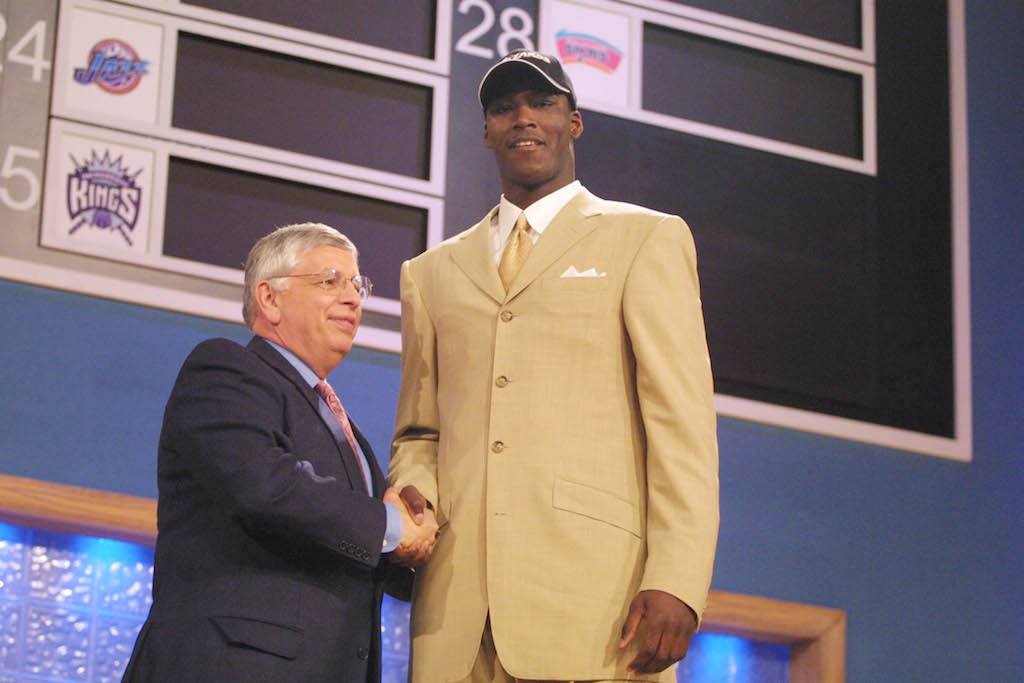 With the first pick in the 2001 draft, the Washington Wizards selected a high schooler by the name of Kwame Brown. Although the 19-year-old was brimming with potential, to say he failed to live up to it would be a gross understatement.
Brown averaged just 6.6 points and 5.5 rebounds per game over the course of his uninspiring 12-year NBA career. Such a pity — especially since the Wizards could've had the likes of Tyson Chandler (No. 2 overall), Pau Gasol (No. 3 overall), Joe Johnson (No. 10 overall), Zach Randolph (No. 19 overall), Tony Parker (No. 28 overall), and Gilbert Arenas (No. 30 overall).
3. Greg Oden: Portland Trail Blazers, 2007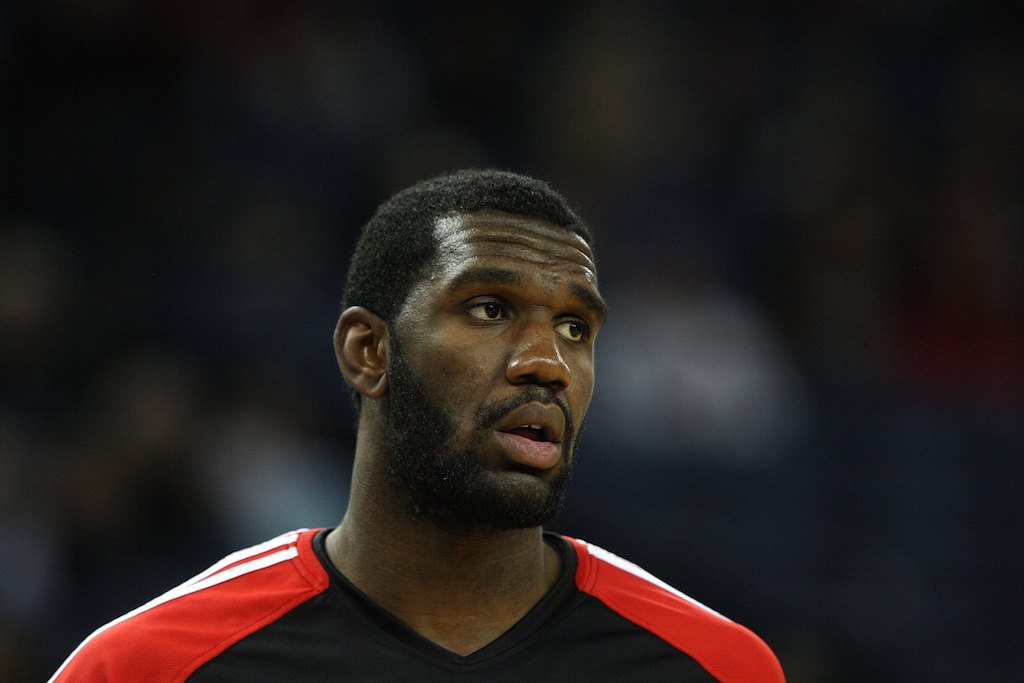 Poor Greg Oden. Not only was his frail 7-foot body unable to handle the demands of the NBA, easily making him one of the biggest busts the game has ever seen, but he'll always be forever linked to the man taken directly after him with the No. 2 overall pick, Kevin Durant. Where one player failed to generate even an inkling of an impact on the league, the other completely transformed a franchise and evolved into an ultra-elite scorer and a generational talent. Like we said, poor Greg Oden.
2. Anthony Bennett: Cleveland Cavaliers, 2013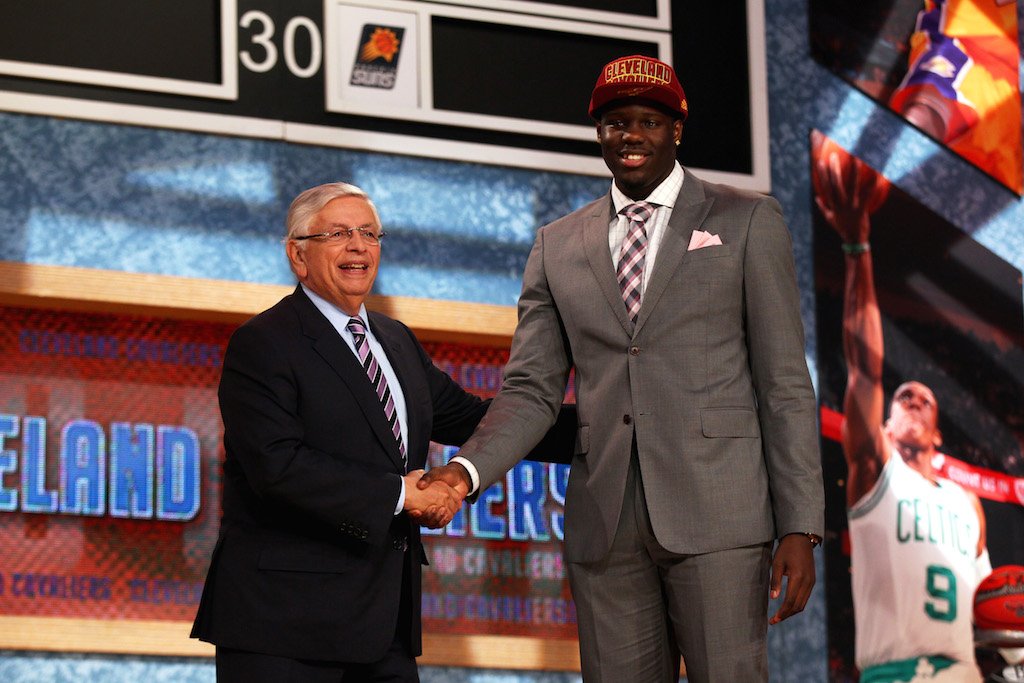 Anthony Bennett had no business being a No. 1 pick. Of course, that didn't stop the Cleveland Cavaliers from taking the former UNLV power forward with the first overall selection in the 2013 draft. In four NBA seasons, Bennett has played for four different teams, spent most of his professional career in the D-League, and averaged just 4.4 points and 3.1 rebounds per game. Honestly, we have no idea what the Cavs were thinking with this pick. They could've had Giannis Antetokounmpo, for Pete's sake!
1. LaRue Martin: Portland Trail Blazers, 1972
Out of all the poor No. 1 overall picks, LaRue Martin is arguably the most disappointing. The Portland Trail Blazers — it had to be them, of course — selected the 6-foot-11 center with the first pick in 1972, and likely regretted the decision almost immediately. Martin lasted just four seasons in the league, averaging an uncomfortable 5.3 points and 4.6 rebounds per game. Meanwhile, Bob McAdoo (No. 2 overall) and Julius Erving (No. 12 overall) went on to produce Hall of Fame careers. Some franchises never learn.
Statistics courtesy of Basketball-Reference and SR/College Basketball.