10 Most Dominant Players in NCAA Men's Basketball History
The NCAA tournament gives college basketball fans the opportunity to witness the best the sport has to offer. Legendary comebacks, Cinderella stories, and epic individual performances are just some of the many things that take place this time of year. We get excited just thinking about it.
By the time the Big Dance is over, who knows, perhaps several student-athletes will make a name for themselves as the best players in the country. If they're lucky, they might even help their squad cut down the nets under a glorious confetti shower. And yet, even if all this goes down, it still begs the question: Where will they rank among the other hoops legends who have graced the court?
Here's a look at 10 of the most dominant players in NCAA men's basketball history.
1. Kareem Abdul-Jabbar (Lew Alcindor)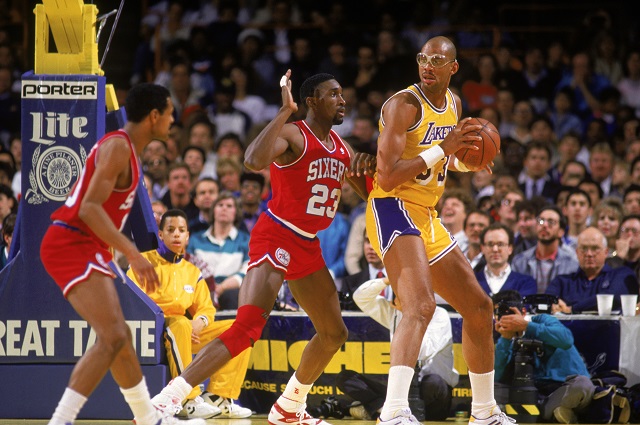 Winning the National Player of the Year Award in 1967 and 1968 as well as becoming a three-time first-team All-American, Lew Alcindor accomplished so much without being a selfish athlete. He was dominant at the center position and led his University of California, Los Angeles Bruins to three National Collegiate Athletic Association titles, one for every season he was on the varsity team. Alcindor's inside game was solid, and he was very difficult to defend.
Alcindor was so dominant that college basketball temporarily outlawed dunking after he left. In all three of UCLA's championships, Lew averaged 30.3 points. He also became the Final Four Most Outstanding Player. After graduating, he changed his name to Kareem Abdul-Jabbar and went on to become an NBA Hall of Famer.
2. Bill Walton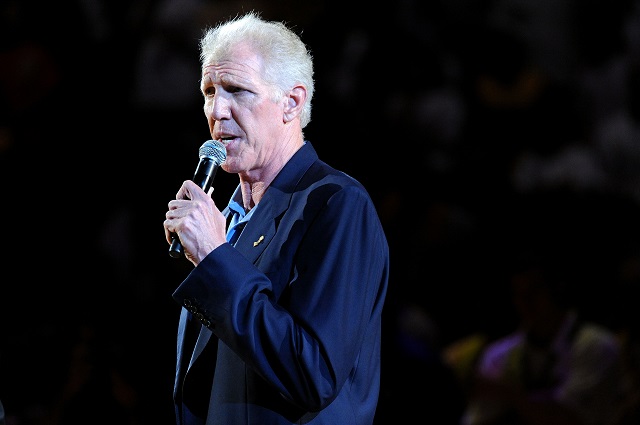 An NCAA star in the early '70s, Bill Walton played for UCLA and took the school to back-to-back perfect seasons in his sophomore and junior years. He was known for his superb rebounding skills, clutch performances, and great shooting accuracy. In the championship game in 1973, Walton had one of the greatest offensive performances in history, making 21 of his 22 shots for 44 points against Memphis.
He finished his college career with an NCAA tournament-record field goal percentage of 68.6 for playoff games. Walton is also the only player to become a first-team Academic All-American as well as a three-time first-team NCAA unanimous All-American.
3. Oscar Robertson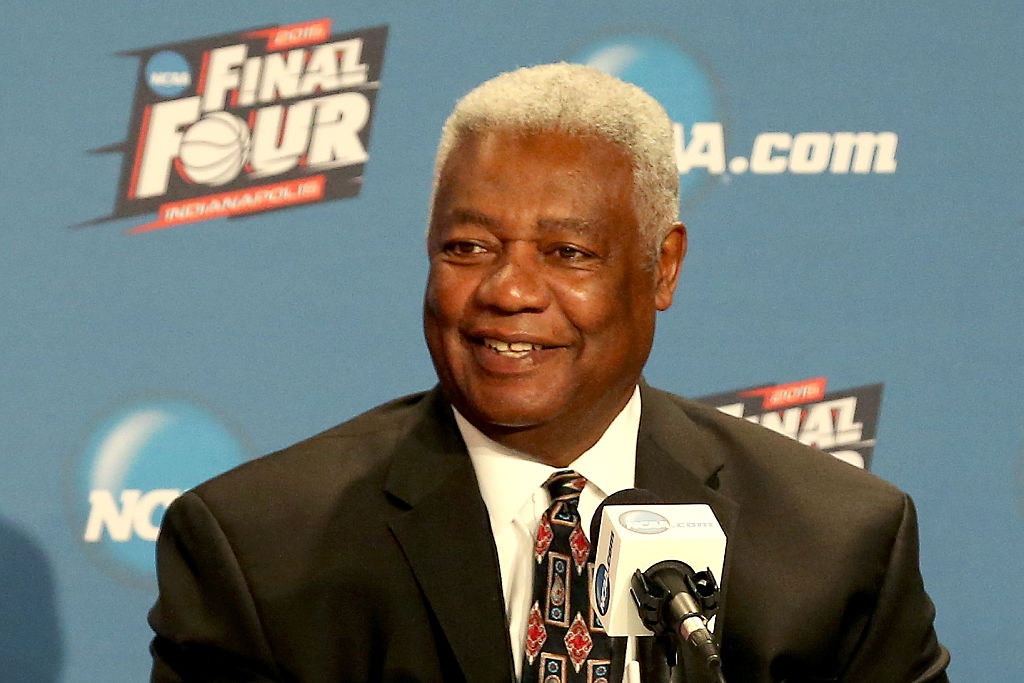 The Cincinnati Bearcats' Oscar Robertson was a three-time consensus All-American from 1958–60 and also a three-time Sporting News College Player of the Year. His amazing statistics speak for themselves, with career averages of 15.2 rebounds and 4.8 assists per game. Robertson was a well-rounded player who could contribute on both offense and defense.
He led the nation in scoring for three seasons. In those years, he had six games of at least 50 points and accomplished a school record of 62 against North Texas State. Moreover, his 56 points in Cincinnati's victory against Seton Hall saw him personally outscore an opponent whose players only had 54 combined points. Another mind-blowing statistic of Oscar's career: He amassed 33 consecutive double-doubles.
4. "Pistol" Pete Maravich
Pete Maravich, the incredible 6-foot-5 guard from Louisiana State University during the late '60s, averaged an incredible 44.2 points per game and led the NCAA in scoring for three seasons. He also has the college record for the most 50-point games (10) and 40-point games (56).
In all, Maravich put up 3,667 points in just 83 career contests — and all of this happened when the three-point shot didn't exist yet! "Pistol" Pete was a master on the court and could make shots from anywhere. Besides being a player who could score at will, he was a ball-handling wizard and racked up assists, making all kinds of difficult passes to his teammates.
5. Bill Russell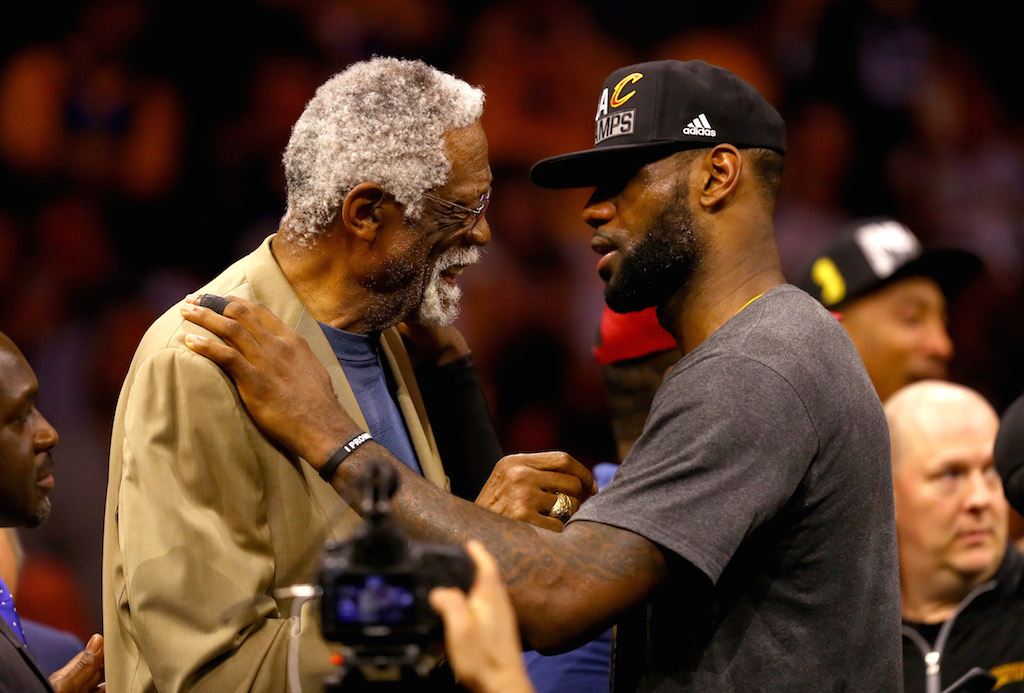 Averaging over 20 points and 20 rebounds per game for his college career, Bill Russell helped bring the University of San Francisco back-to-back NCAA championships in the mid '50s. In that two-season span, the Dons had a 57-1 record and an NCAA best 60-game winning streak.
During the 1956 Final Four semifinals against SMU, Russell pulled down an amazing 50 rebounds. By widening the lane from six to 12 feet, the league actually tried to limit him during his sophomore year. He was also brilliant on defense and had great shot-blocking skills, once rejecting 13 shots in a single game.
6. Wilt Chamberlain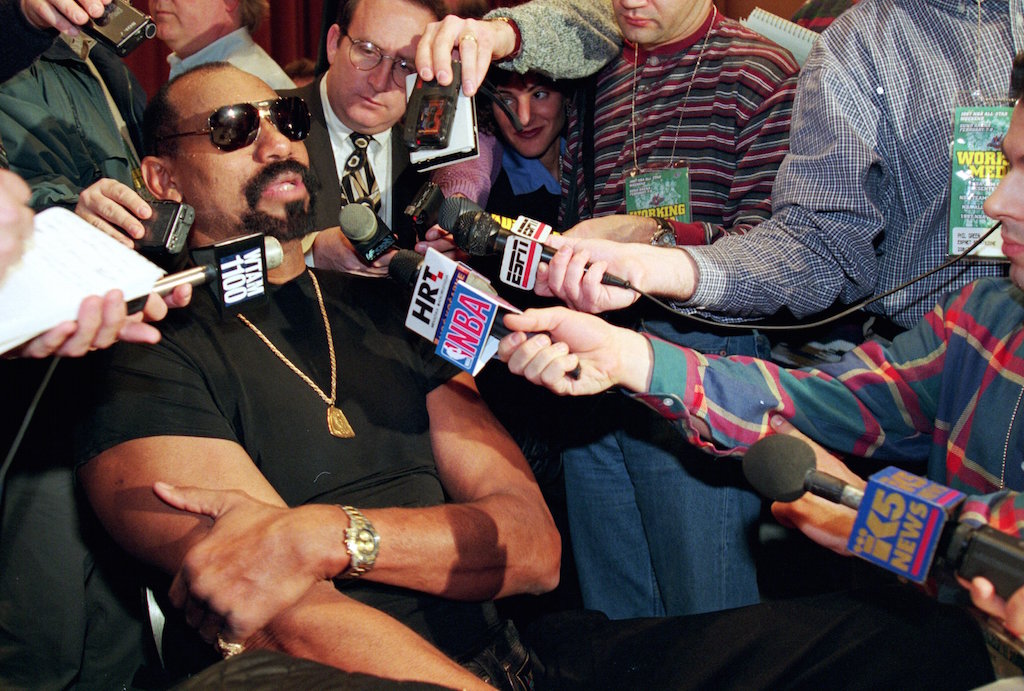 Before Wilt Chamberlain was breaking records in the NBA, he made his mark with the Kansas Jayhawks. Scoring 42 points and 29 rebounds for the freshman team in 1955, it was quickly apparent that the center would be a star. He was so difficult to stop that his opponents tried to triple team him on defense regularly, but Wilt still made them pay.
Chamberlain became a consensus All-American for two seasons on the KU varsity squad. He also received Final Four Most Outstanding Player honors in 1957, even though the Jayhawks didn't win the NCAA championship.
7. Austin Carr
For three seasons (1968–69 to 1970–71), guard Austin Carr was a bona fide superstar for the Notre Dame Fighting Irish. The two-time Consensus All-American shot 52.9% from the field, knocked down 81.4% of his free throws, and averaged 34.6 points and 7.3 rebounds per game. In his final year in South Bend, Carr won the Naismith Award and received AP Player of the Year honors.
8. Elvin Hayes
On January 20, 1968, in what would be known as the "Game of the Century," the Houston Cougars defeated the UCLA Bruins 71-69 in the first-ever college basketball game to be nationally televised in primetime. With this victory, the Cougars snapped UCLA's impressive 47-game winning streak. But make no mistake, without the great Elvin Hayes, there is no way Houston could have accomplished this historic feat.
During his three seasons at Houston, Hayes dominated in almost every facet of the game. He pulled down 17.2 rebounds a night and averaged 31.0 points per game. He was a two-time Consensus First-Team All-American, a winner of both the AP Player of the Year and UPI Player of the Year awards, and one of the greatest scorers in NCAA tournament history. Simply put, Hayes was the real deal.
9. Magic Johnson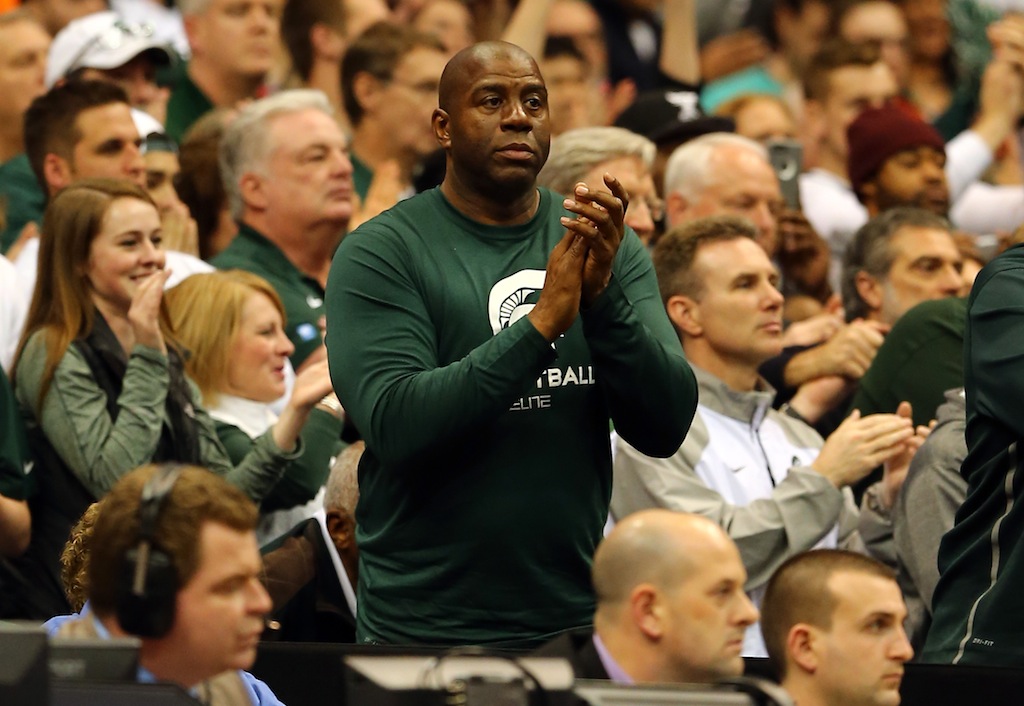 Magic Johnson only played two seasons at Michigan State, but it was plenty of time to leave a lasting impression on college basketball. The Spartans' Consensus First-Team All-American was an absolute wizard with the ball and one of the sport's all-time great showmen. Magic would lead Michigan State to the national championship in 1979, earning himself the tournament's Most Outstanding Player award in the process.
10. Larry Bird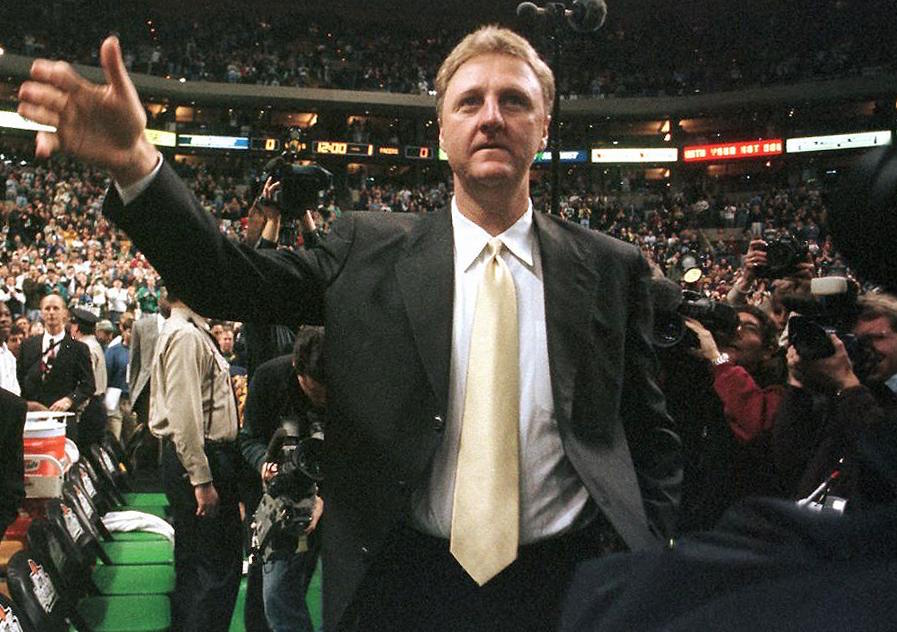 Although Larry Bird wasn't able to lead his Sycamores past Magic's Spartans in the 1979 title game, that doesn't make his college career any less remarkable.
In three seasons at Indiana State, Bird averaged 30.3 points, 13.3 rebounds, and 4.6 assists per game, was a two-time Consensus First-Team All-American, and won practically every individual honor handed out in the 1979 season, including the AP Player of the Year award, the Wooden Award, and the Naismith Award. They don't call him "Larry Legend" for nothing.
David Noto also contributed to this piece.
Statistics courtesy of SR/College Basketball.