5 of the Most Embarrassing Teammate-on-Teammate Fights in NFL History
The media tend to portray brawls between NFL players as signs of decline in the modern game. But the intense nature of team sports — high adrenaline, clashing personalities working in unison — has always led to physical confrontations. Some sports, like the NHL, even formalize fighting within the rules.
The inevitability of NFL teammates getting heated doesn't make the ensuing fights any less embarrassing for those involved, however. Part of the job of any great coach is to figure out how to defuse this type of conflict and redirect it to the team's work on the field.
Here are the five most embarrassing times that cooler heads in the NFL failed to prevail.
Michael Westbrook beats down Stephen Davis in front of the press
One of the most infamous NFL fights of all time happened in August 1997, as the New York Daily News reports. The bad blood between wide receiver Michael Westbrook and his teammate Stephen Davis developed over two seasons. Apparently, the two simply didn't much like being around each other.
The situation reached a boiling point during practice. In front of an audience that included many sportswriters, Westbrook shoved Davis to the ground and began raining down punches. Neither was wearing pads.
Westbrook himself seemed horrified by his actions afterward. He paid a $50,000 fine without complaint. The receiver made a point of apologizing to his team, the organization, and the fans. While there were no further incidents with Davis, Westbrook did spend several years as an MMA fighter after his NFL retirement.
Geno Smith gets his jaw broken over $600
Geno Smith missed four weeks due to a costly training camp sucker punch in 2015. The New York Jets quarterback pulled out of an event held by linebacker IK Enemkpali earlier that year. Enemkpali was under the impression that Smith owed him $600.
Enemkpali stewed over that incident for several months, before socking an off-guard Smith in the face. The ensuing broken jaw cost the Jets several weeks of playing time from their quarterback, while Enemkpali was instantly kicked off the team.
Rex Ryan's Buffalo Bills picked up the linebacker almost immediately, as USA Today reports. Then, exactly one year after breaking Smith's jaw, he punched Bills tackle Cyrus Kouandjio during training camp
Steve Smith and Ken Lucas had a brutal fight before squashing their beef for good
Carolina Panthers wideout Steve Smith had some practice struggles with teammate Ken Lucas, according to Bleacher Report. After Lucas criticized Smith for having a poor showing, the wideout snapped. He backhanded Lucas, who then charged him. They ended up wrestling and hitting each other on the ground.
Smith took a two-game suspension. Lucas, who required surgery for his injuries, pressed charges. The incident cost Smith over $800,000 in fines. He didn't hold any grudge, though, and made amends with his teammate. He also gave Lucas his first touchdown ball from the 2008 season.
Clint Longley and Roger Staubach engaged in a rare instance of QB-on-QB violence
Many NFL fights result from players who work side-by-side. But when Clint Longley and Roger Staubach went at each other, it was a starting quarterback brawling with his backup.
It isn't clear what caused the dustup to this day, Sporting News reports. The 1976 training camp embarrassment went down in the Dallas Cowboys locker room when Longley punched Staubach hard enough to leave a scar.
In this case, the situation wasn't truly resolved. Even though Staubach started the fight, backup quarterback Longley was the one the Cowboys sent packing.
Marcus Williams was just one of many people who clashed with Bill Romanowski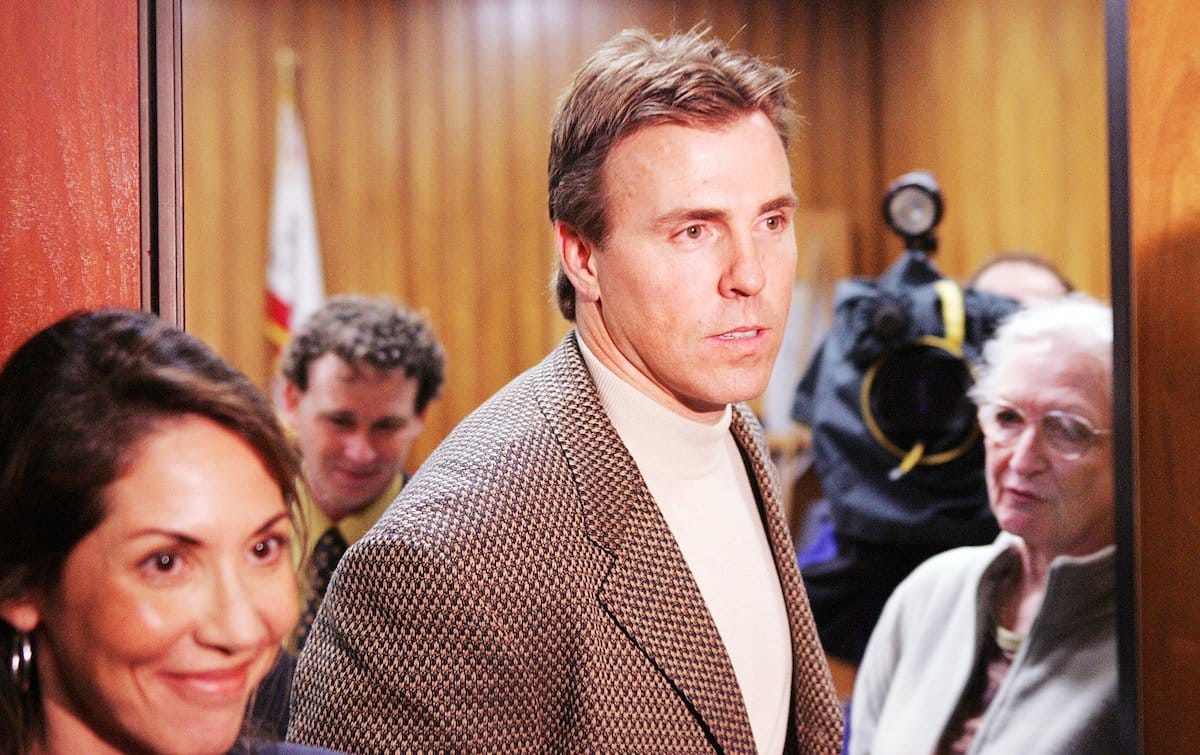 Bill Romanowski is easily one of the most hated NFL players of all time. The four-time Super Bowl-winning linebacker was a valuable piece on most of the teams he played on from 1998 to 2003. As a person, though, many of his peers found his value to be a bit more questionable.
Romanowski was noted for constantly engaging in intentional late hits. He kicked Larry Centers in the head in 1995. He spat in J.J. Stoke's face in 1997. His worst moment came right at the end of his career, however.
Romanowski punched his teammate, tight end Marcus Williams, in the face. The punch shattered Williams' eye socket, instantly ending his NFL career. While Romanowski apologized for this incident, he was seen as unhireable afterward. Finally, in 2005, he settled his lawsuit from Williams for $415,000, as SF Gate reports.
RELATED: 'Draymond Green Is No Michael Jordan': Twitter Reacts to Teammate-Punching Comparison