The 25 Most Hated Athletes of All Time
While many athletes experience great success and become beloved figures in their cities and leagues, plenty still receive a ton of hate. For every Kris Bryant, Stephen Curry, and Drew Brees, there are players on the opposite side of the coin who people hate for things they've done off the field, things they've done on the field, or just simply unfair narratives spun by the media and fans. Here are the 25 most hated athletes of all time.
25. Rajon Rondo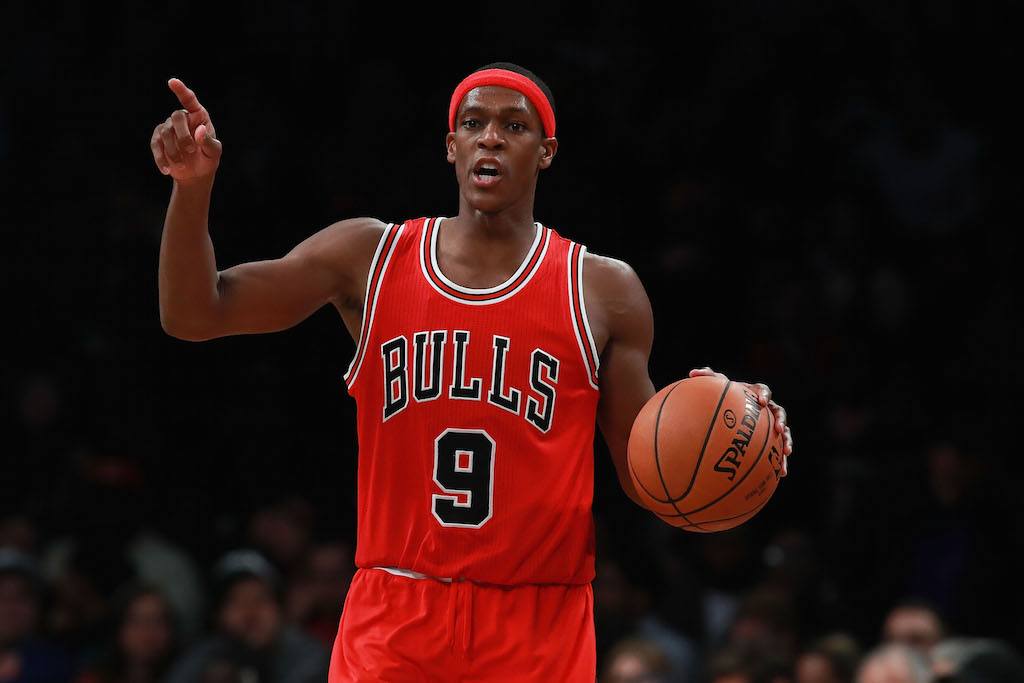 Most of the notable events from the career of NBA point guard Rajon Rondo have some sort of negative attached to it. He had a solid run during his time in Boston, winning a championship with the Celtics in 2007-08. But he didn't get along with Ray Allen, fought Kirk Hinrich during a playoff game, and wore out his welcome, moving to the Dallas Mavericks. Things got so bad in Dallas that head coach Rick Carlisle permanently benched Rondo in the playoffs. His new team, the Chicago Bulls, also suspended him for a game for detrimental conduct.
24. Tony Romo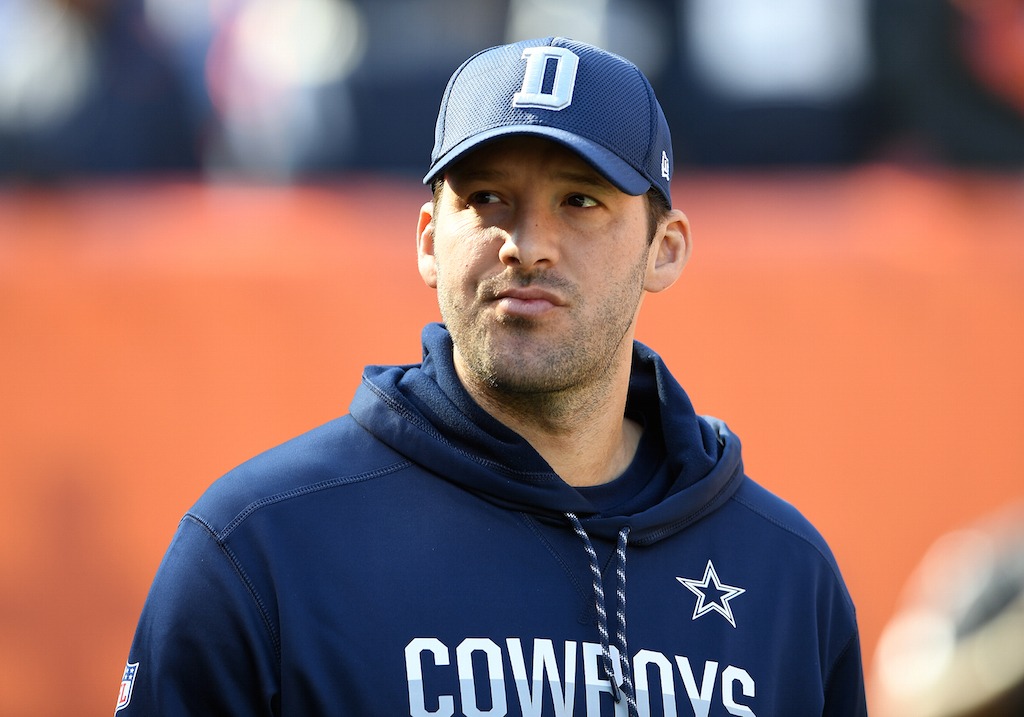 Rather unfairly, Dallas Cowboys fans have never really liked quarterback Tony Romo. A lot of it goes back to the narrative that he can't win in a big game, which he only furthered with a botched hold on a field goal in a 2006 playoff game, sealing a win for the Seattle Seahawks. While Romo has put up great numbers, in both passing yards and touchdowns, fans seem to cling to this notion that he's bad in the fourth quarter and chokes at the end of games. Simply put, there's no real evidence to support that theory, but it doesn't stop people from hating on Romo.
23. Bryce Harper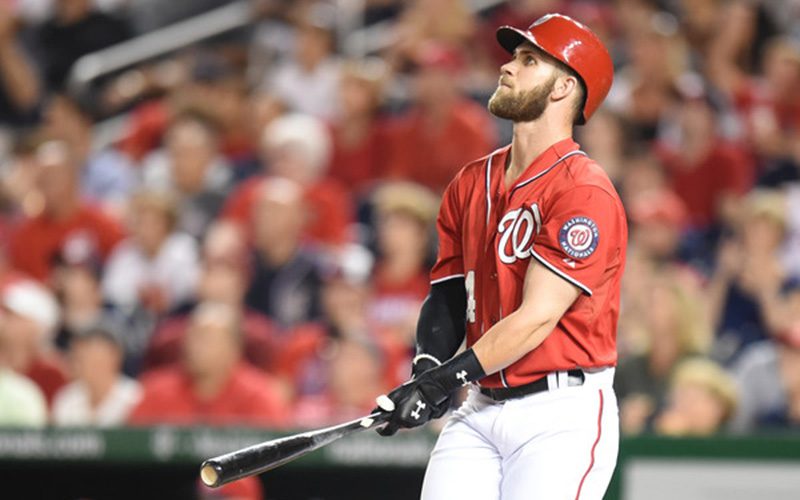 There's no questioning that Bryce Harper is one of the biggest stars in Major League Baseball, and that alone is enough to elicit some hate. He's provided fans with several other reasons to dog on him, not the least of which was his major step backward in production after his MVP season of 2015. He has a perceived lack of hustle, to the point where an angry teammate attempted to choke him. He once blew a kiss at a pitcher after hitting a home run, and, in general, he comes off as cocky.
22. Raffi Torres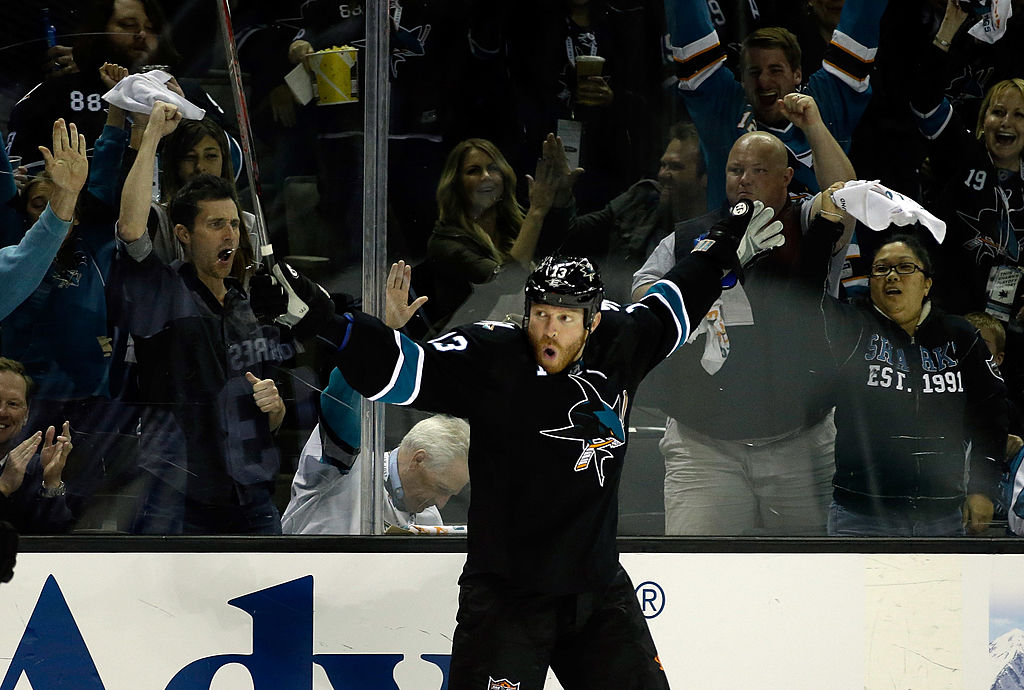 One of the most hated players in modern hockey history is the now-retired Raffi Torres. He was suspended four games in 2011 for head-hunting, two games in 2012 for leaving his feet on a hit, 25 games for a hit that resulted in a concussion on Chicago Blackhawks forward Marian Hossa during a playoff game, and for the entirety of a 2013 playoff series after a hit to an opposing player's head in Game 1 of the series. His dirty play made him well-known around the league and developed a hatred among not only fans but fellow players.
21. Jose Canseco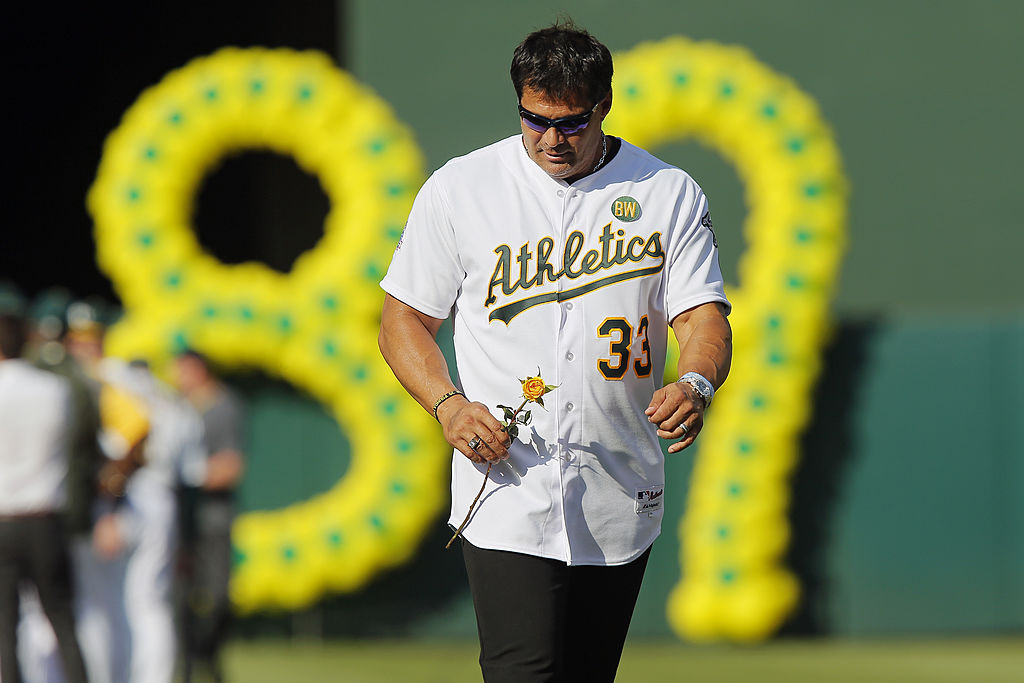 A big, swollen, and heavily-muscled slugger known for his time with the Oakland A's back in the 1980s, Jose Canseco became hated because of his brash personality and for his tell-all book that seemed to be nothing more than a way for the retired home run hitter to make money by tattling on his fellow players. Canseco, an admitted steroid user himself, wrote about players who he witnessed using performance enhancing drugs (such as former teammate Mark McGwire) and freely speculated on others who he simply assumed were using. Fans are right to hate this guy.
20. LeBron James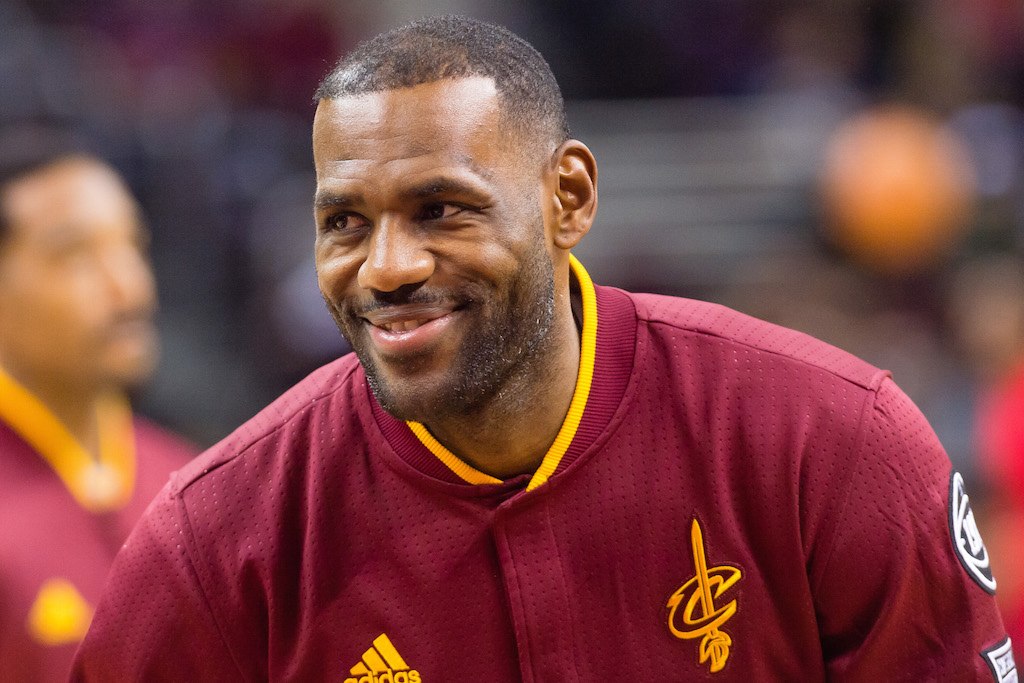 You'd think that fans would revere the best player in the NBA, just like Michael Jordan was admired so many years before LeBron. However, that's simply never been the case for James, who came across as arrogant in his early days in the NBA.
Drafted as a teen by the Cleveland Cavaliers, James frequently danced during timeouts, showed up other teams, and got a well-known tattoo on his back that read "The Chosen One." He sealed his fate as one of the most hated in all of sports when he made "The Decision" and publicly announced his move to Miami to play with Dwyane Wade.
19. Latrell Sprewell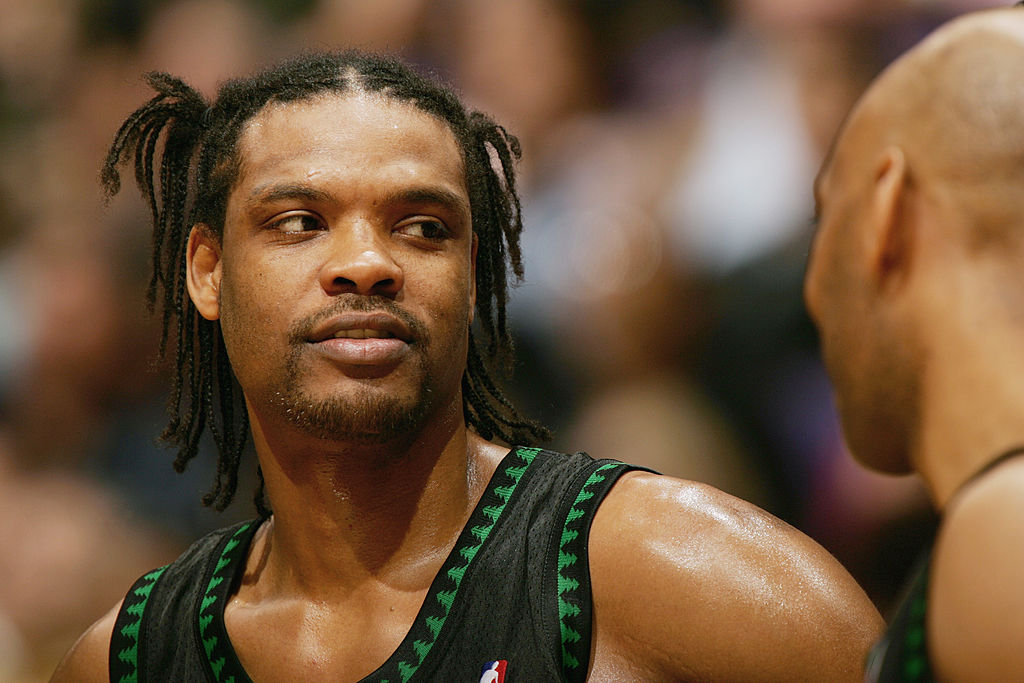 NBA fans most prominently know shooting guard Latrell Sprewell for getting suspended for almost an entire season after an incident when he choked his head coach, P.J. Carlesimo. Other issues: He was placed under house arrest for an issue of road rage, as well as the time he came to training camp with the New York Knicks with a broken hand and no explanation. He finished his career with a dispute over money with the Minnesota Timberwolves, further widening the gulf between Sprewell and the average fan.
18. Reggie Miller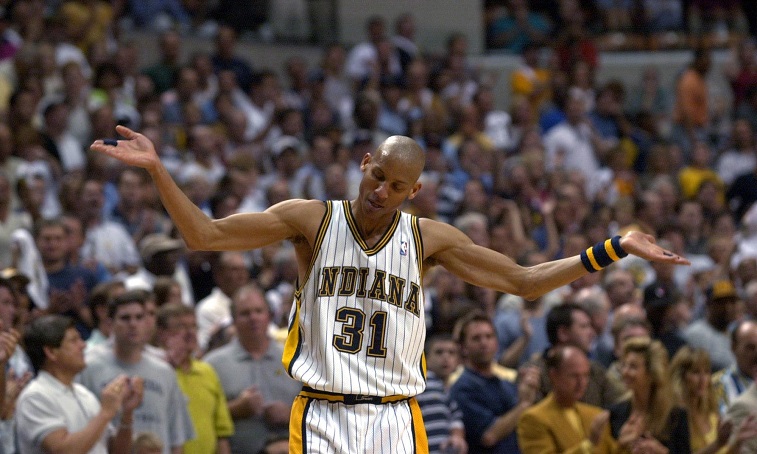 The hate for Reggie Miller has always stemmed from his showmanship on the court. There was the "eight points in nine seconds" instance, after which he put his hands around his neck in Madison Square Garden to let the fans know that the Knicks had choked. He hit what he thought was a game-winner in a game against the Chicago Bulls in 1994, bowing at center court during the ensuing timeout only to see Toni Kukoc beat the Pacers at the buzzer. Miller was one of the all-time best shooters in NBA history, but also one of the leagues most hated players.
17. Dennis Rodman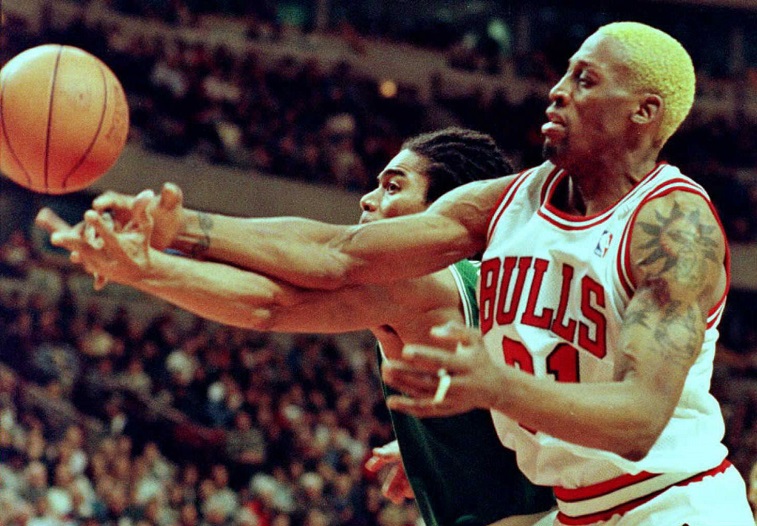 Also on the list of hated NBA players from the '90s: Dennis Rodman. Most known for his time with the Bulls and the Detroit Pistons, Rodman was one of the NBA's "bad boys." He rebelled against the norm by dying his hair crazy colors, covering his body in tattoos (at a time when that was abnormal), saying nasty things about opposing team's fans, kicking cameramen, and generally doing whatever he wanted. It rubbed fans the wrong way, but he won five NBA championships so it's hard to argue with his methods.
16. Jay Cutler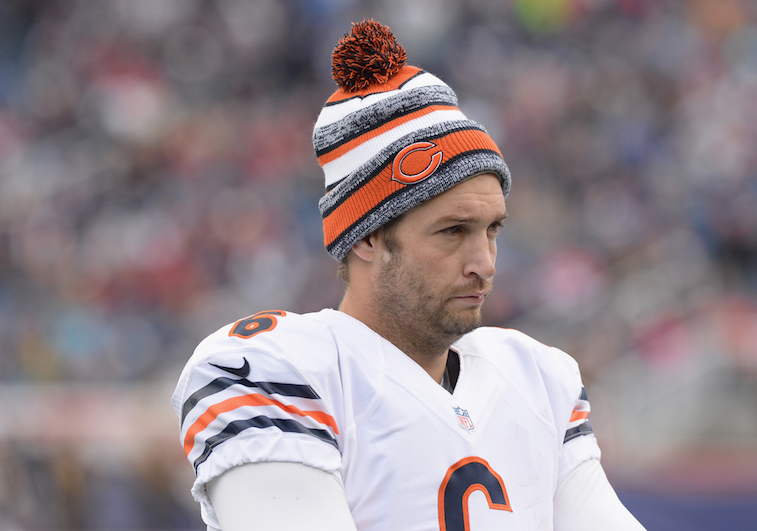 Needing a quarterback to lead the team into the future, the Chicago Bears traded Kyle Orton and several draft picks to the Denver Broncos in February 2009 in exchange for quarterback Jay Cutler. His first season with the Bears was a disappointment, but fans were willing to forgive and forget when he helped lead the team to the NFC Championship game the next season. But Cutler hurt his knee in that game and had to sit out as the Bears lost to their rival, the Green Bay Packers, and his relationship with fans, his teammates, and his coaches has been volatile ever since.
15. Alex Rodriguez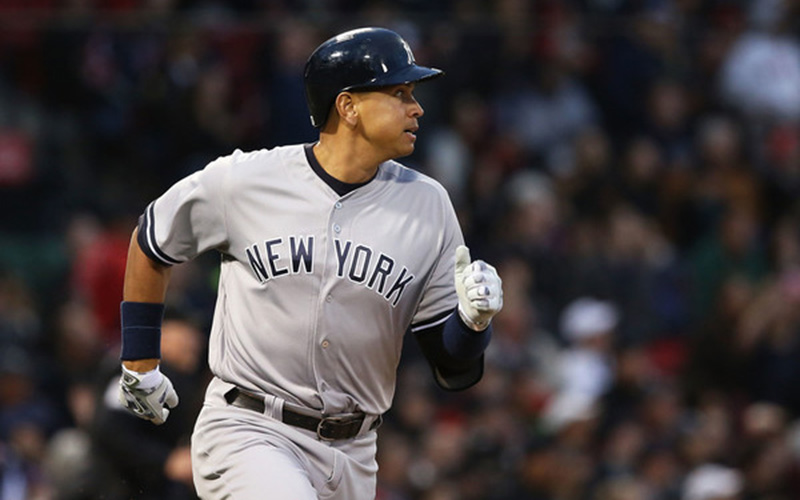 When he was a young shortstop with the Seattle Mariners, Alex Rodriguez was one of the most beloved players in the sport. When he left the team in 2000 to sign with the Texas Rangers, at the time the richest contract in the history of the sport, the angst against Rodriguez began. He spent just three seasons there before the Rangers dealt him to the New York Yankees, where he polarized fans over his poor playoff performances prior to winning the World Series in 2009. Everyone later learned that he used performance enhancing drugs during his time in Texas, further distancing himself from fans.
14. Kobe Bryant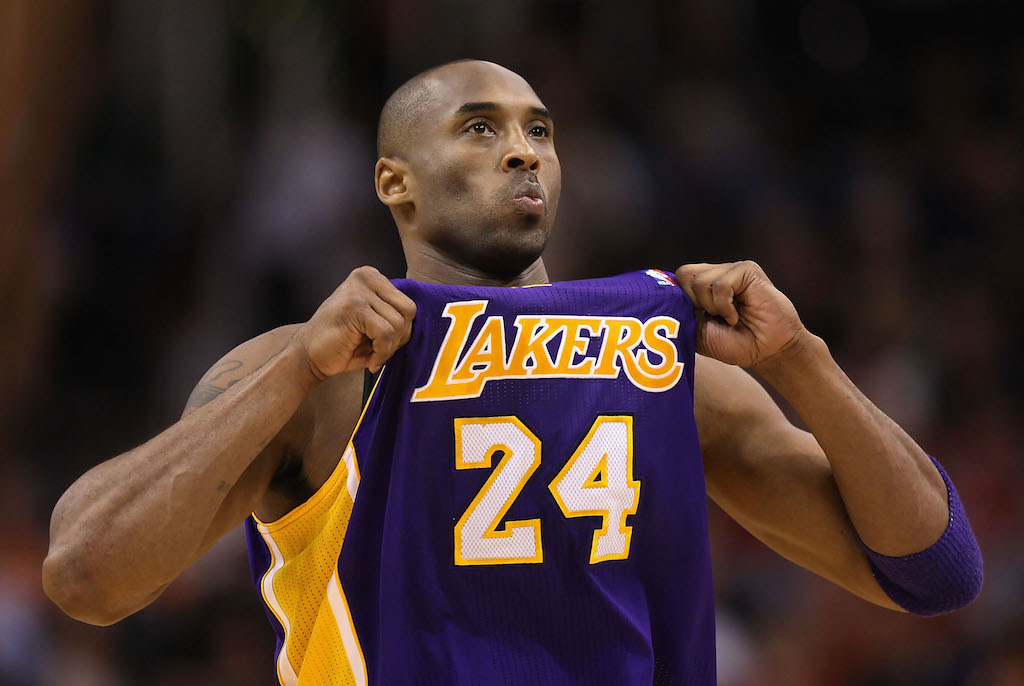 The hate for Kobe Bryant runs deep among fans, mostly stemming from his somewhat arrogant style of play and attitude. It goes all the way back to when he was a teenager drafted by the Charlotte Hornets, who basically were forced to trade him to the Los Angeles Lakers. Kobe was unhappy coming off the bench, even at the age of 20, and later was accused of sexual assault of a 19-year-old girl. He also drove Shaquille O'Neal out of town, but all of that was generally glossed over in L.A. Bryant was a talented ballplayer, but he drew a lot of haters outside of his loyal fanbase.
13. Terrell Owens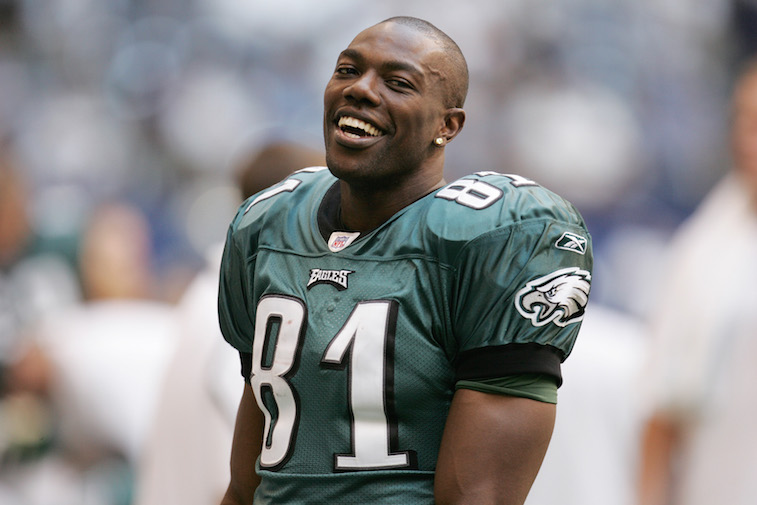 There was a time when former NFL wide receiver was considered the most hated athlete in all of sports. Owens was a complicated but talented player, rising the ranks of the best wide receivers in the history of the game while becoming well-known for wearing out his welcome. His most memorable moment was the ugly breakup between Owens and the Philadelphia Eagles, in which he said some unflattering things about quarterback Donovan McNabb.
12. Ben Roethlisberger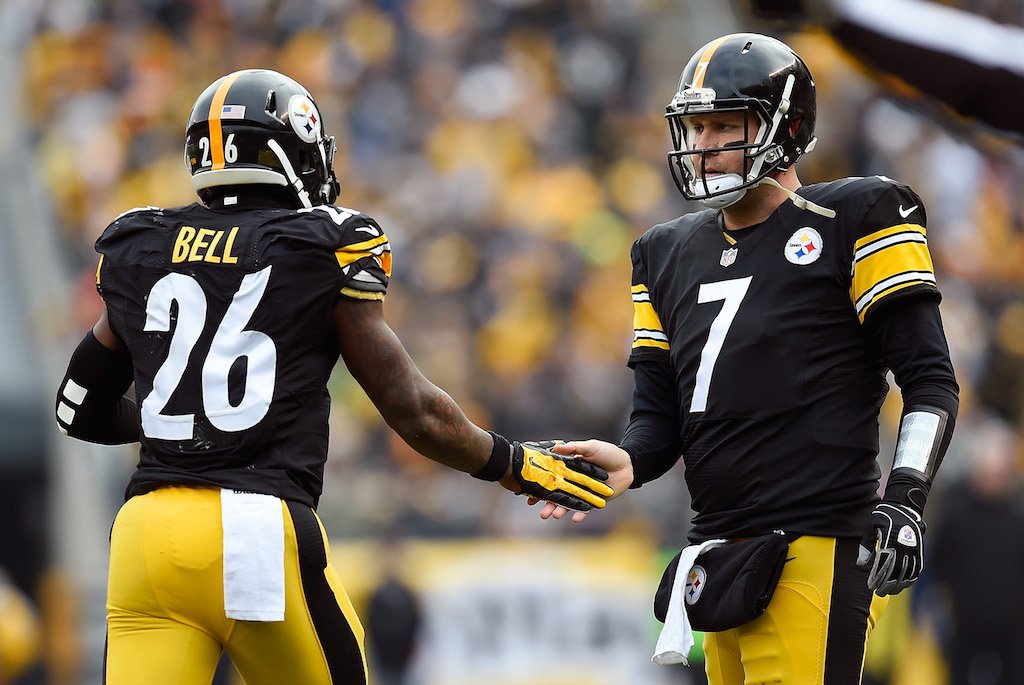 There are an array of reasons why people dislike Pittsburgh Steelers quarterback Ben Roethlisberger. Early in his career, despite his on-field success, he had a reputation of being too cocky and was a poor leader inside the locker room. As his career went on there were accusations of rape from multiple women, which pretty much sealed his fate in the court of public opinion. Now he's not just one of the most hated players in the NFL, he's one of the most despised athletes in the world.
11. Floyd Mayweather Jr.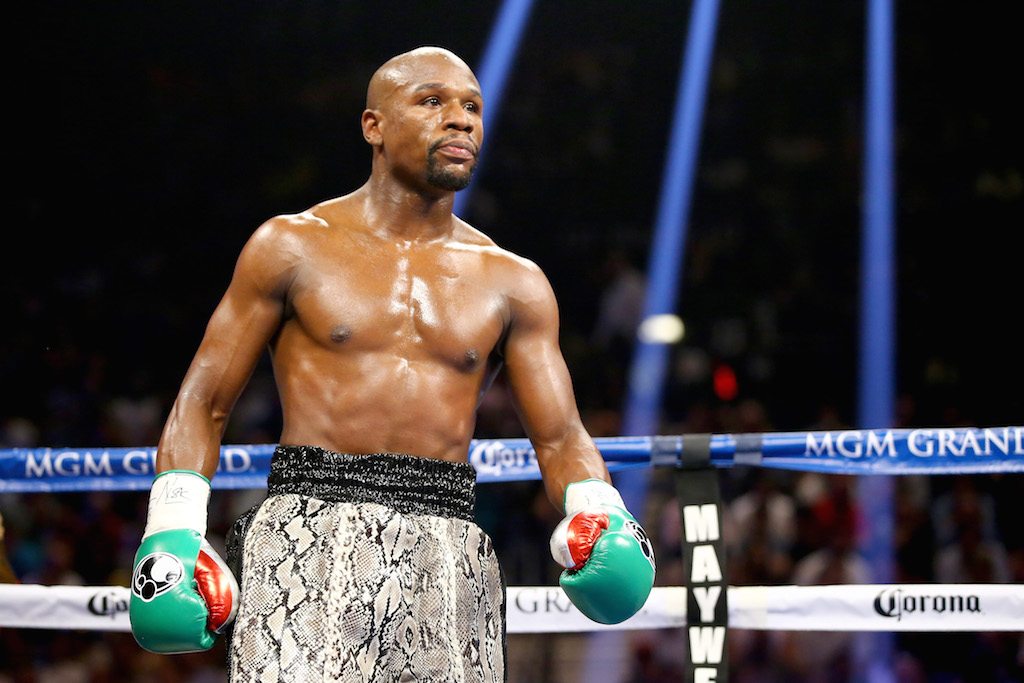 A part of the hate for Floyd Mayweather Jr. is his fighting style, which is to avoid contact as often as possible rather than simply putting up his gloves. It drives a portion of boxing fans crazy. But then there's his domestic violence past, which bothers a lot of hardcore as well as more fleeting boxing fans on a completely different level. Mayweather may be a great fighter with a segment of loyal fans, but a much greater base of fans truly hate him.
10. John Rocker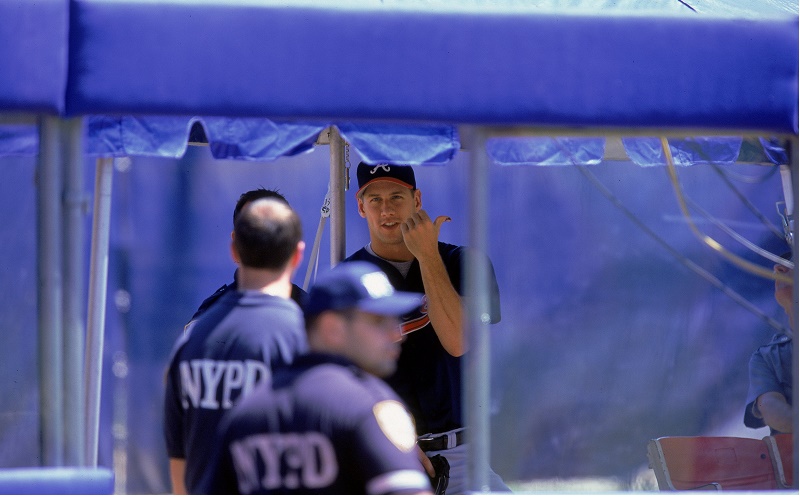 It's not hard to hate John Rocker. He's everything that's wrong with humanity rolled into one conveniently dislikable package. A former pitcher for the Atlanta Braves, Rocker made a name for himself by disparaging homosexuals, minorities, single-mothers, children, the people of New York, and just about anyone else you can think of. Not to mention, he referred to African-American teammate Randall Simon as a "fat monkey." We can forgive fans for taking to hating on Rocker.
9. Tiger Woods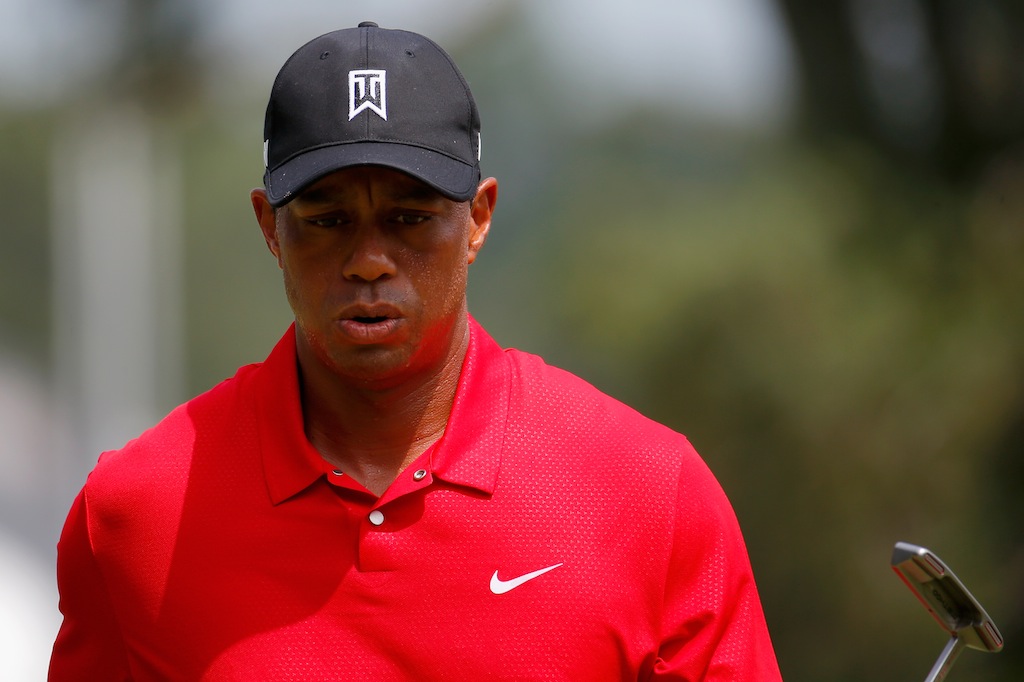 As a huge success at an early age, Tiger Woods took the golfing world by storm as a teenager in the late 1990s. He dominated the sport in a way nobody had seen, rivaling the great Arnold Palmer. There were always some that held disdain for Woods, who was a young, African-American playing in a sport that was traditionally filled with older, Caucasian men. But Woods lost a lot of even his most loyal fans when it was revealed that he had been cheating on his wife with many women, portraying Woods in a less family-friendly light than before.
8. Lance Armstrong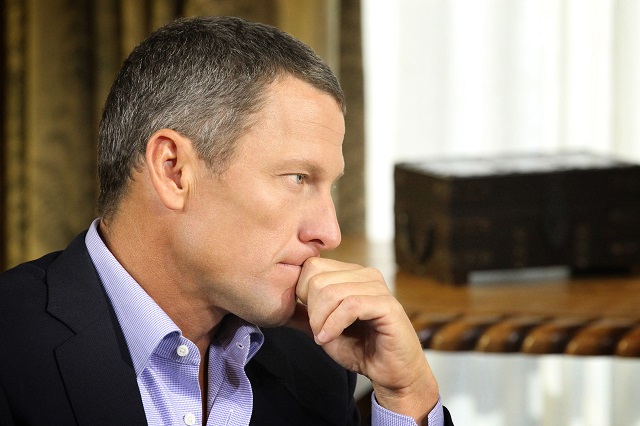 Among the great accomplishments of Lance Armstrong are winning the Tour de France seven times and beating testicular cancer. He was well-liked and a true inspiration to many people, even making an appearance in the movie Dodgeball as a motivational figure. Then came the allegations, and much later his admission, of using performance enhancing drugs. He was stripped of his seven Tour de France wins and, if that wasn't bad enough, his cancer awareness foundation, Livestrong, was investigated for fraud shortly after.
7. Pete Rose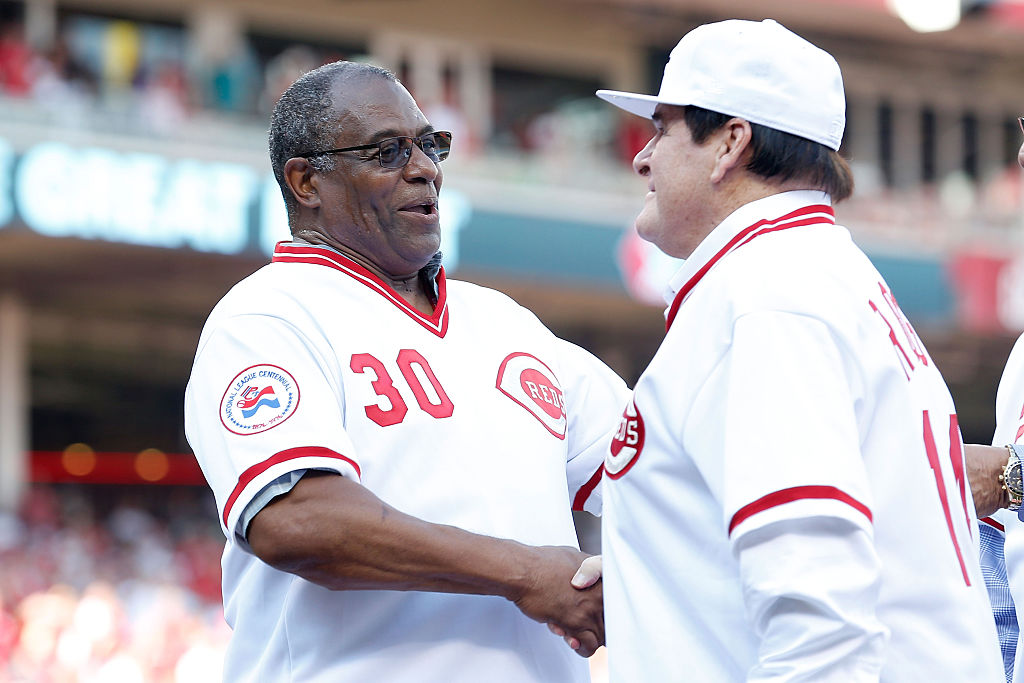 Known by the nickname "Charlie Hustle" during his playing days, the all-time Major League Baseball leader in hits is more known today for his exclusion from the Hall of Fame. Pete Rose committed the ultimate sin in the eyes of professional sports, forcing MLB to ban him for life from the game. No, it wasn't domestic violence or sexual assault, but betting on baseball games. For much of his adult life Rose has denied betting on games, even when faced with evidence to the contrary. That has evolved into an admission of guilt, but maintaining that he never bet on games in which he played or managed. Even still, Rose's arrogance and demeanor toward the seriousness of his offense leaves fans irritated.
6. Michael Vick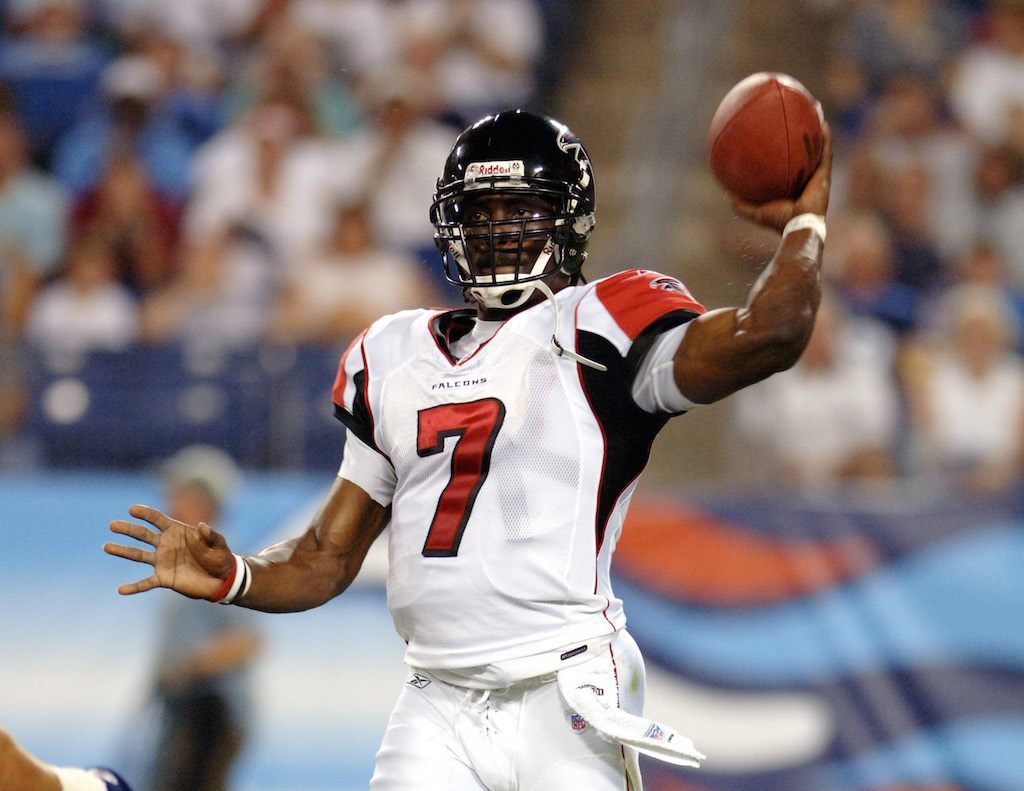 The former Atlanta Falcons quarterback was a polarizing figure in the NFL even in the early portion of his playing career. He came into the NFL with a huge contract, an unorthodox (for the time) playing style, and underwhelming passing numbers for a quarterback of his pay grade. Then came the accusations, and eventual admission, of his role in a dog-fighting ring, which brought disturbing details of his treatment of animals. He was suspended from the NFL, spent a year in prison, and saw his popularity among football fans drop in a big way.
5. Mike Tyson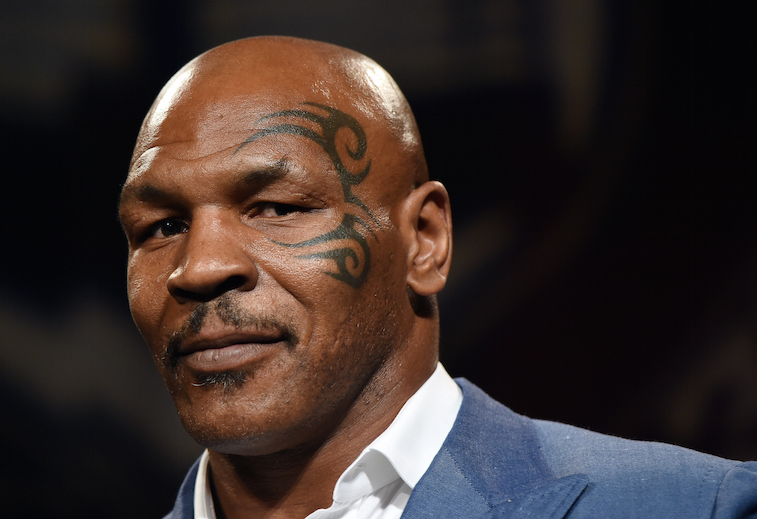 Mike Tyson, a retired boxer that has shifted his career into appearances in movies such as The Hangover, has had a career full of events that have dropped his popularity in the eyes of the public. There was, most notably, his conviction of rape and six-year prison sentence back in 1992. But there was also his threat to eat a fellow boxer's children, his feuds with other public figures, and, in general, his penchant for being a bad guy. Even those that liked Tyson were probably afraid to admit it publicly.
4. Roger Clemens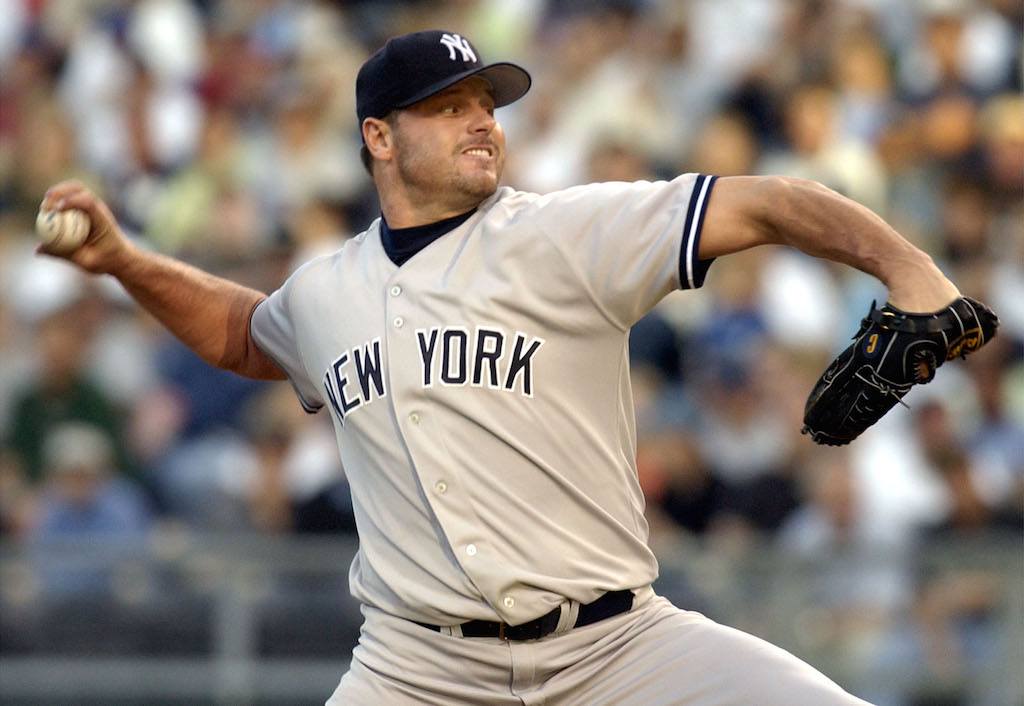 A lot of fans hate Roger Clemens, with Boston Red Sox fans coming in at the top of the list of haters. After spending much of his career in Boston, Clemens found his way to the New York Yankees and won two World Series rings. Later, he retired, returned with the Houston Astros, and finished his career with one more season in New York. Late in his career, heavy accusations came that he had been using performance enhancing drugs, which only intensified the hate that many fans had for ol' Roger.
3. Tom Brady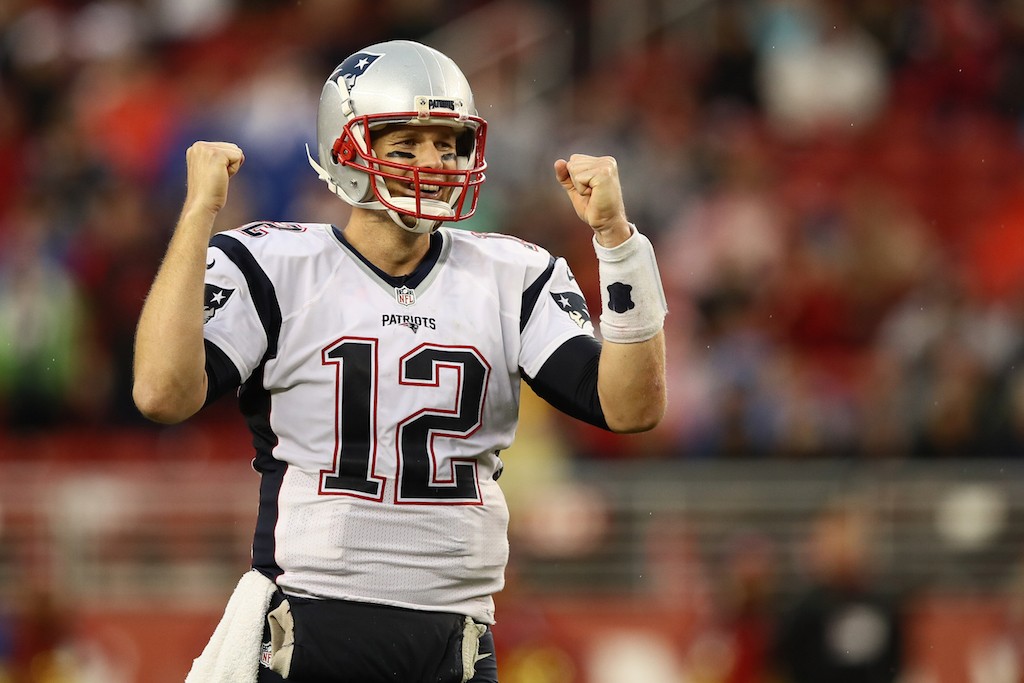 Quarterback Tom Brady is a success story. A sixth-round draft pick that earned a starting role and transformed into one of the best players in the NFL. But as with all players that experience success, there are plenty that can't stand Brady. He's arrogant, plays for the "Evil Empire" of the NFL in the New England Patriots, and is tied (in one case, relatively indirectly) to two cheating scandals over the course of his career. It's not hard to find NFL fans outside of the Boston area that hate Tom Brady.
2. O.J. Simpson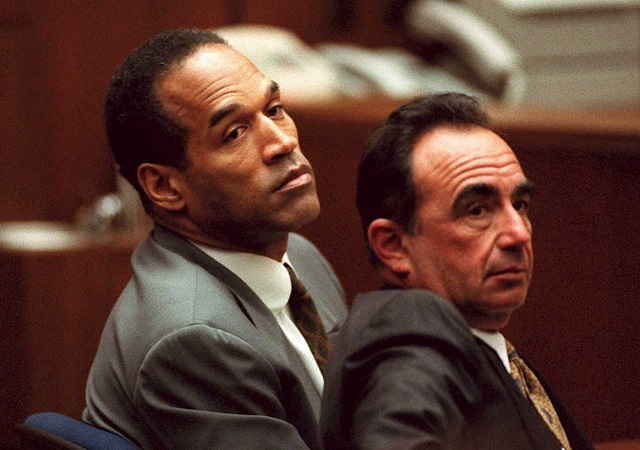 O.J. Simpson was actually a pretty well-liked player during his career, and even in his post-career after he made appearances in popular movies such as The Naked Gun. But the live-broadcast of his police chase in 1994 and ensuing trial in which he was eventually acquitted of murdering his ex-wife, Nicole Brown, and her boyfriend Ronald Goldman changed all that. It was an unpopular decision among a large segment of Americans, who were following the high-profile case with great interest.
1. Barry Bonds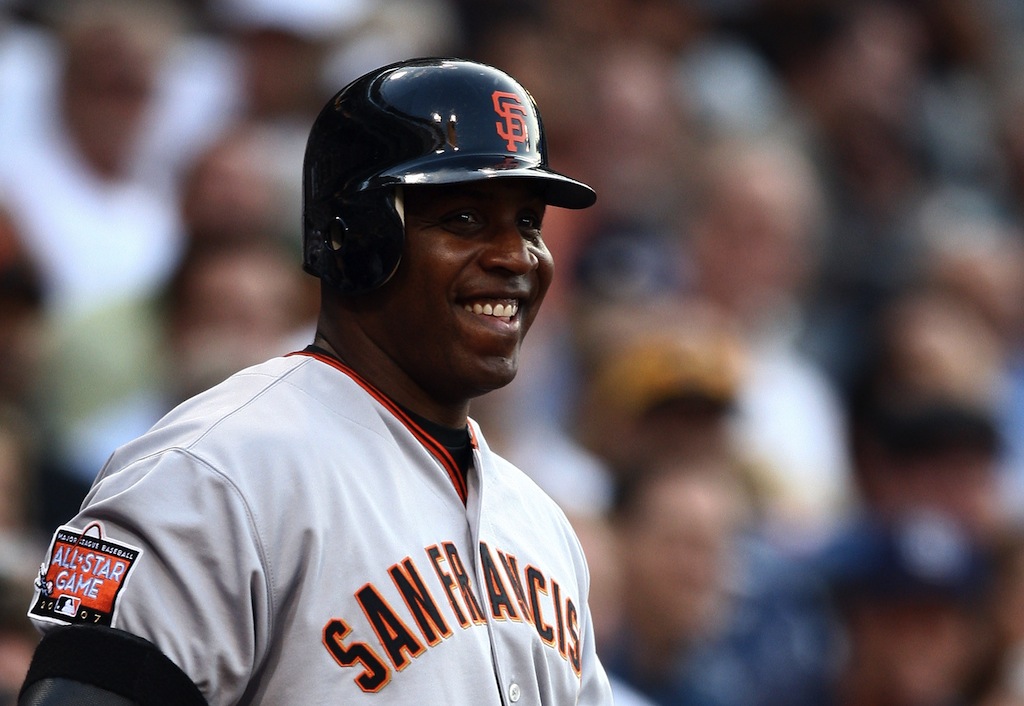 There are a lot of things about Barry Bonds that people don't like. He was never really friendly with fans or the media, which is an easy way to make your own bed in the court of public opinion. Then came the swelling muscles, the rising home run totals, and the broken records. It was clear that Bonds had been taking performance enhancing drugs, making him even more unpopular. Eventually, he owned up to his crimes against the sport, but that wasn't until after his playing days were over.
All stats courtesy of basketball-reference.com, baseball-reference.com, and pro-football-reference.com.