27 Most Hated Coaches of All Time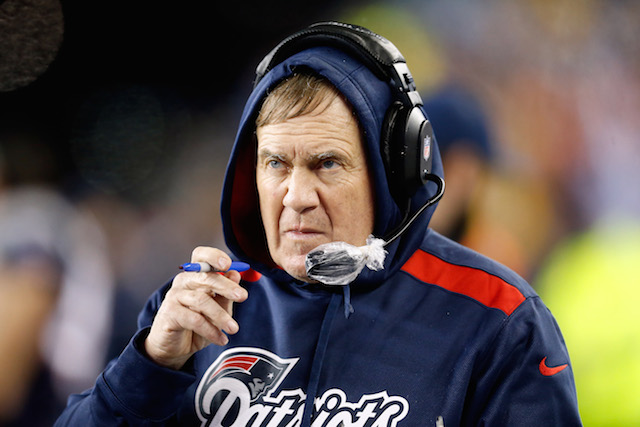 It's not hard to find professional athletes to like and dislike. They're the ones who we see on the court, the field, or the ice, playing their hearts out and putting their emotions on their sleeve. But sometimes the coaches of the teams we like and dislike give us reasons to form opinions on them, too. Whether they speak their mind on a controversial topic, embody a terrible flaw, or are simply just bad at their jobs, fans love to hate these 27 coaches from all over professional and collegiate sports.
27. Tony Dungy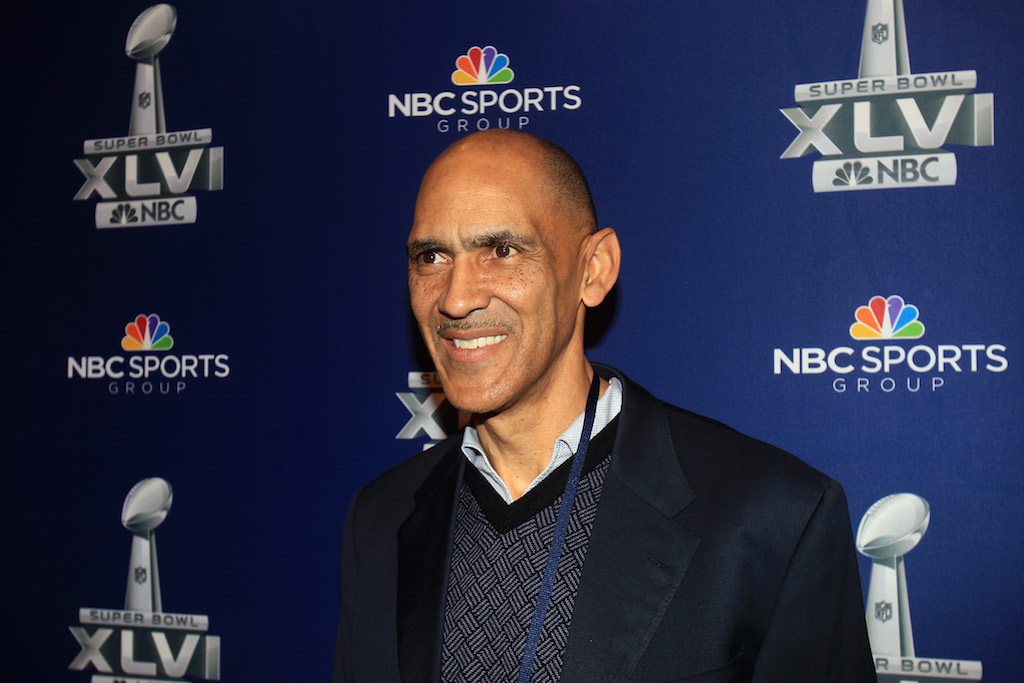 The revered Tony Dungy had a long, successful run as a head coach in the NFL. He helped put together a team in Tampa Bay that won a Super Bowl immediately after he left in 2001. He won his only Super Bowl with the Indianapolis Colts in 2006. Dungy's defining trait in the eye of the public is that he's incredibly religious. At times, his views and willingness to share them got him in trouble. Specifically, the more homophobic views that he exposed when he proclaimed he wouldn't want openly-gay player Michael Sam on his team.
26. Isiah Thomas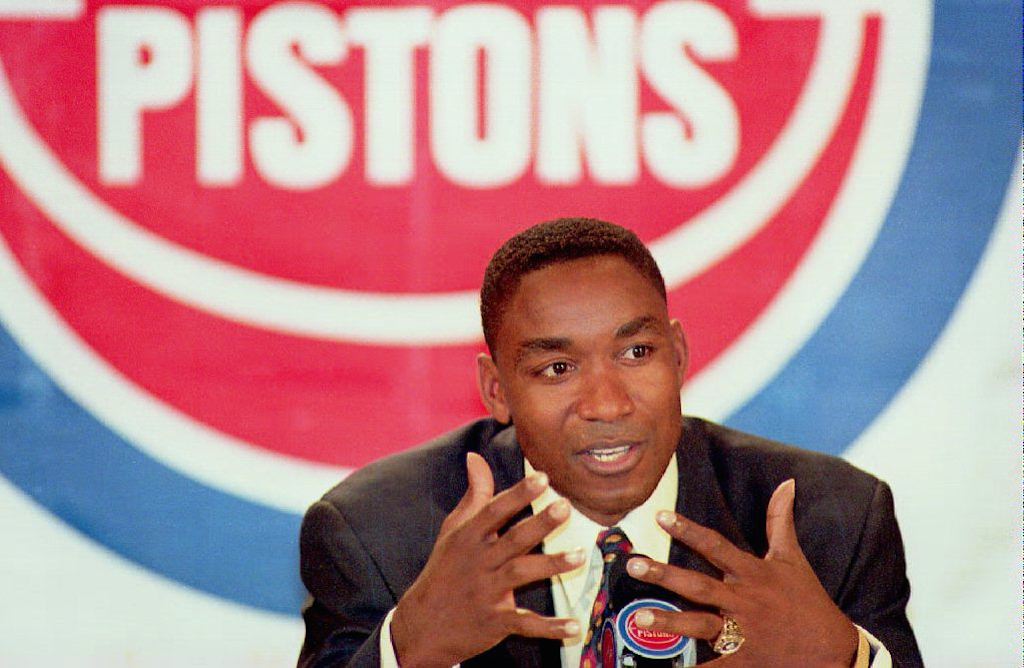 The Hall of Fame point guard and beloved Detroit Pistons legend took over as head coach of the Indiana Pacers after a 56-win season that saw the team lose in the NBA Finals to the Los Angeles Lakers in 1999-00. But Thomas only led the Pacers to a 41-41 record in his first season and was generally a disappointment as the Pacers' coach.
That didn't stop the New York Knicks from hiring him as their head coach a few years later, where he spent two seasons missing the playoffs and lowering his total coaching record to 187-223. He also had a sexual harassment case against him during his time with the Knicks, which didn't help public perception either.
25. Tim Floyd
Tim Floyd had to take over for one of the most legendary coaches in NBA history — a poor position to land in. The Chicago Bulls hired Floyd after they won their sixth championship in eight seasons, signaling the end of Phil Jackson's tenure with the team.
The roster was blown up, and despite compiling a ton of top draft picks and talent, Floyd led the Bulls to a 49-190 record over parts of four seasons. He spent one season as head coach of the New Orleans Hornets, going 41-41. However, most NBA fans strongly disliked Floyd because of his poor coaching and the team situation that was largely out of his control.
24. Byron Scott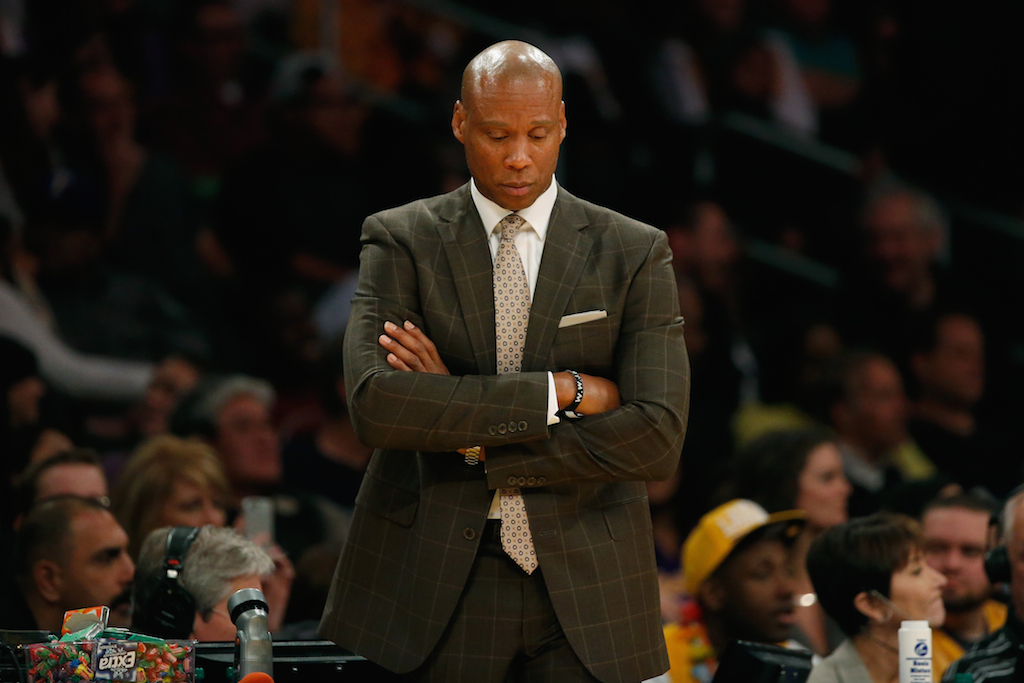 Byron Scott, for some reason, just keeps getting more and more chances as a head coach in the NBA. Of his 15 seasons in charge of a team, which includes stints with the New Jersey Nets, New Orleans Hornets, Cleveland Cavaliers, and Los Angeles Lakers, he's only made the playoffs four times. His career record is 454-647, a winning percentage of .412, and he's not particularly good at developing talent. With the Lakers, he had a notoriously bad relationship with guard D'Angelo Russell.
23. Joe Torre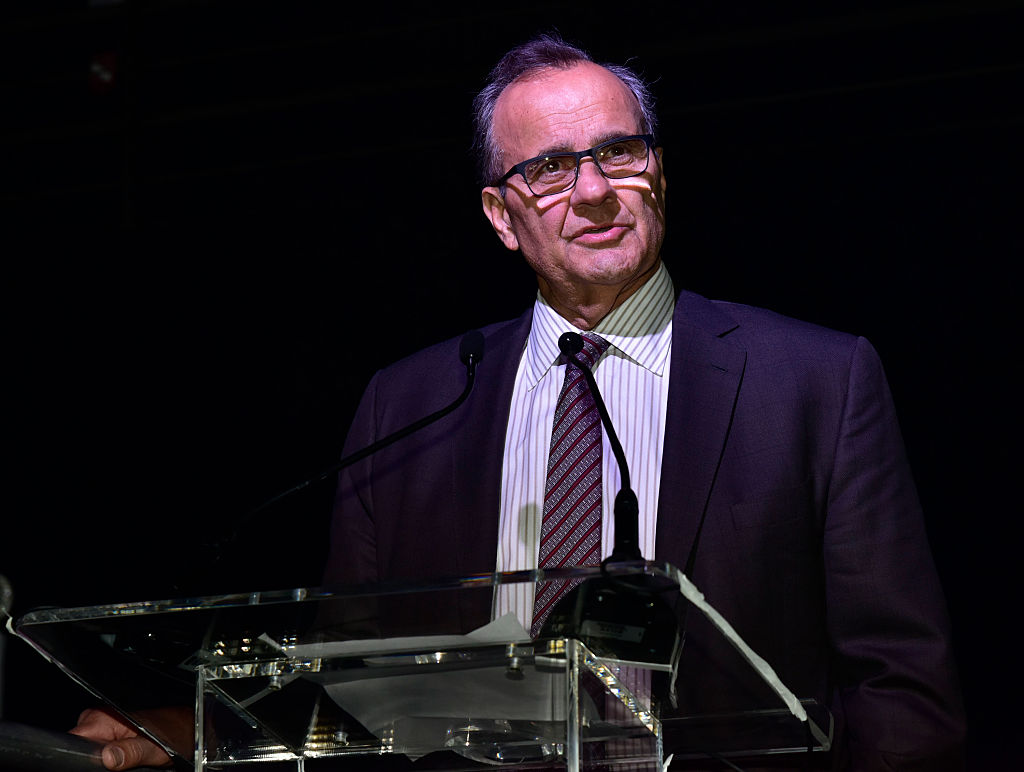 There's more to the extreme dislike of Joe Torre than just all the winning he did with the New York Yankees. He started his managerial career with the New York Mets, then moved to the Atlanta Braves followed by the St. Louis Cardinals before finally getting the job with the Yankees in 1996. The fact that he'd never won a game in the playoffs in 14 seasons as a manager when he arrived in New York leads some to find him overrated, despite leading the Yanks to four championships in his first five seasons.
22. Bobby Valentine
After leading the New York Mets to the National League pennant before losing to the Yankees in the 2000 World Series, manager Bobby Valentine quickly wore out his welcome. The team let him go after the 2002 season.
Valentine couldn't get another coaching gig until 10 seasons later, when Boston let Terry Francona go. Valentine was only with the Red Sox for one awful, tumultuous season when the team went 69-93. His awful showing with the Red Sox, in addition to silly incidents such as showing up on the bench in disguise after being ejected from a game, are parts of why his approval rating among fans is low.
21. Scott Skiles
A former head coach with the Phoenix Suns, Chicago Bulls, Milwaukee Bucks, and Orlando Magic, Scott Skiles' sarcastic personality and general hate from his players make it easy to remember him. While a great tactician, Skiles ran his teams ragged and often come across as demeaning. A journalist once asked him what Eddy Curry could do to improve his rebounding, and Skiles suggested the player "jump." This coach would start well at a new location, only to completely lose his team after a few seasons and end up getting fired.
20. Gregg Popovich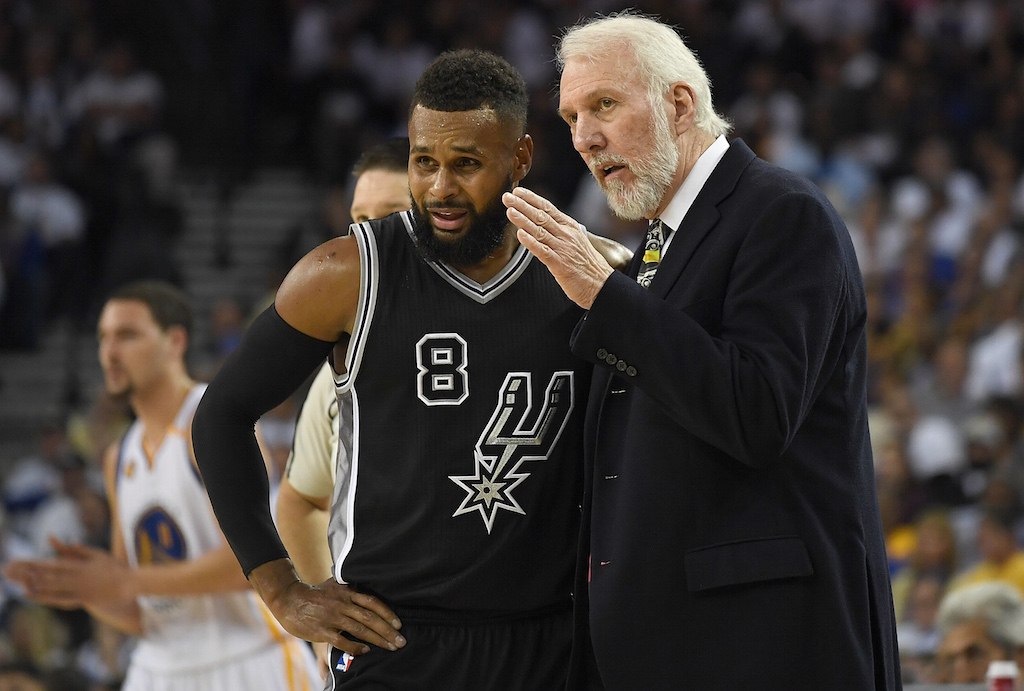 Another case of the hate not totally being warranted: San Antonio Spurs head coach Gregg Popovich has merely been around for so long, and won so many times, that he's accumulated haters. "Pop" started his career as head coach of the Spurs back in 1996-97, missing the playoffs in his first year but landing Tim Duncan in the draft. Since then, Popovich has made the playoffs every single year, the NBA Finals six times, and won five championships.
19. Sean Payton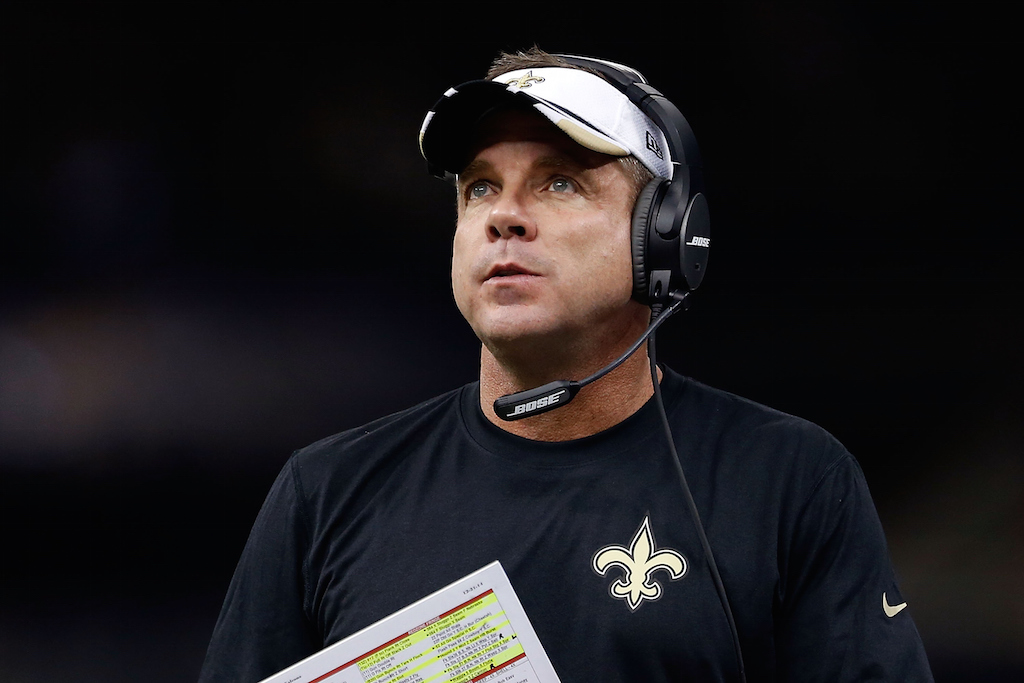 A head coach with the New Orleans Saints since 2006, Sean Payton had a strong start to his career. He took the Saints to the NFC Championship game in '06, then won a Super Bowl in 2009. He finished with a 7-9 record the last two seasons, which caused him to somewhat fall out of favor. Then, of course, there's also the matter of his one-year suspension back in 2012 for "BountyGate."
18. Jerry Sloan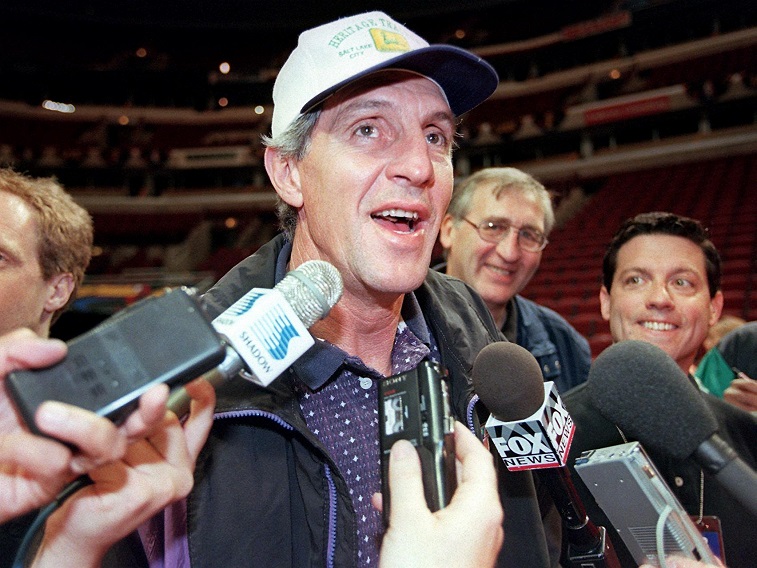 Another case of a coach that had a long, extended run of success to go along with a personality that just bred contempt among fans and media. Sloan was well-known during his playing days as a hardnosed defender for the Chicago Bulls, and later began his coaching career in Chicago as well. After the Bulls let him go, he joined the Utah Jazz as their head coach for 23 seasons — posting a .623 winning percentage. Sloan led the Jazz to the NBA Finals in 1997 and 1998, losing both times to his former team, the Bulls.
17. Billy Martin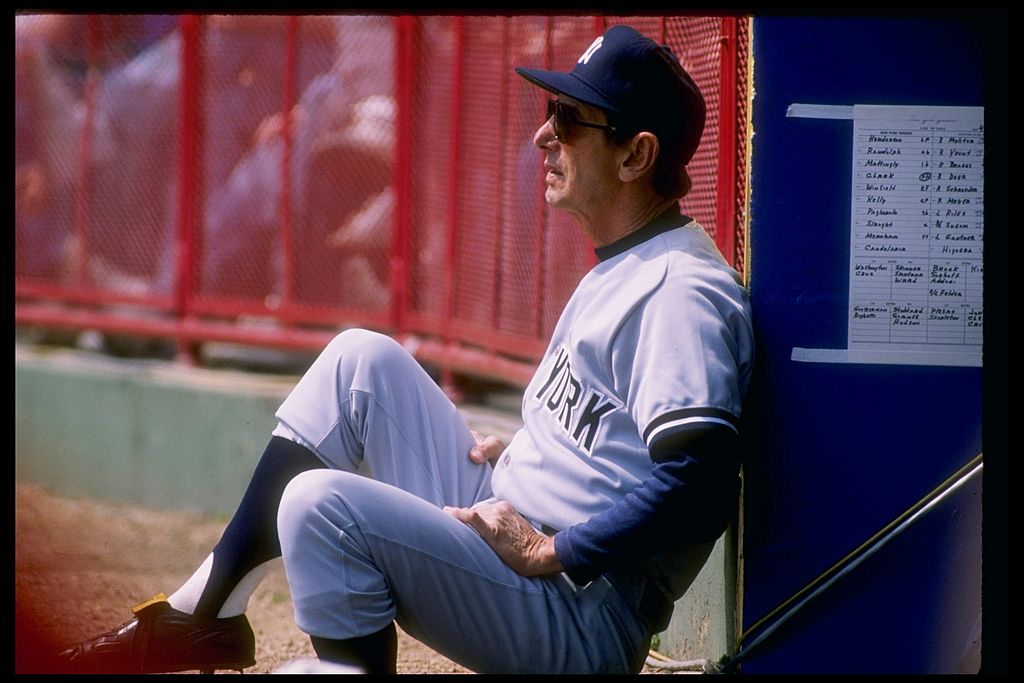 A former manager of the New York Yankees (among several teams he managed), Billy Martin developed poor relationships with the team, players, and owner George Steinbrenner. Martin actually had five different stints with the Yanks; Steinbrenner fired him several different times. Martin was hard on star Reggie Jackson, had a run-in with a young Ken Griffey Jr., and was a part of what made the 1970s and '80s Yankees a traveling circus.
16. Lee Elia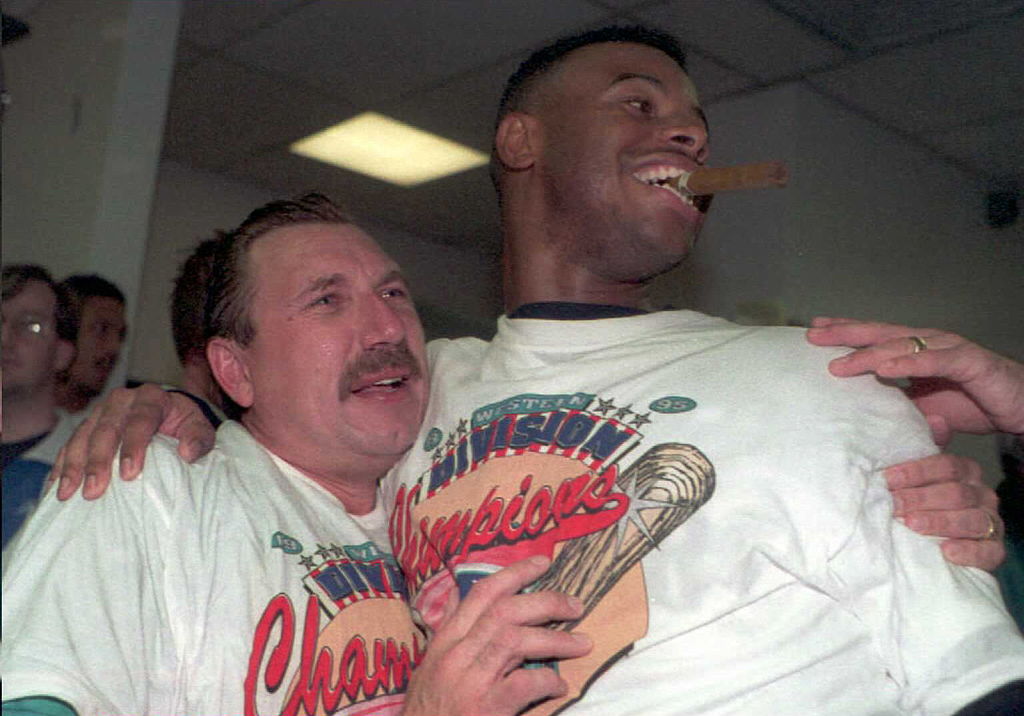 In the early 1980s, the Chicago Cubs were a bad team that hadn't won anything in over 30 years. Just another in the line of managers who received a shot to lead the rudderless ship in Chicago, Lee Elia only lasted two seasons before Chicago fired him.
A big factor in what makes him so hated, at least among Cubs fans, is a NSFW rant that he went on at a press conference in April 1983. Aside from telling fans to get a job, asserting that the only reason fans could attend 1:20 pm starts is because they don't work, the tirade made the Cubs look really bad to the rest of the world.
15. Jim Schwartz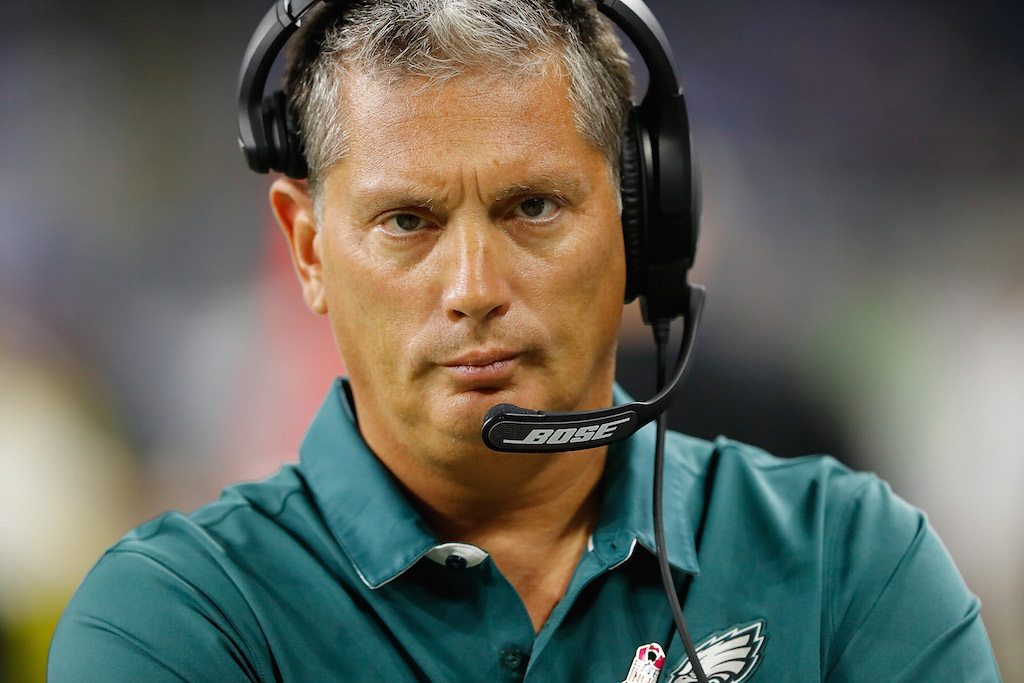 There were some highlights in Jim Schwartz's career as a head coach with the Detroit Lions, including leading Detroit to their first playoff appearance in over a decade. However, Schwartz became better known for other incidents during his time with the Lions. That includes a postgame fight with Jim Harbaugh back in 2011 (more on him later) and several boneheaded mistakes on the field like an illegal challenge that hurt his team's chances of winning a game.
14. Nick Saban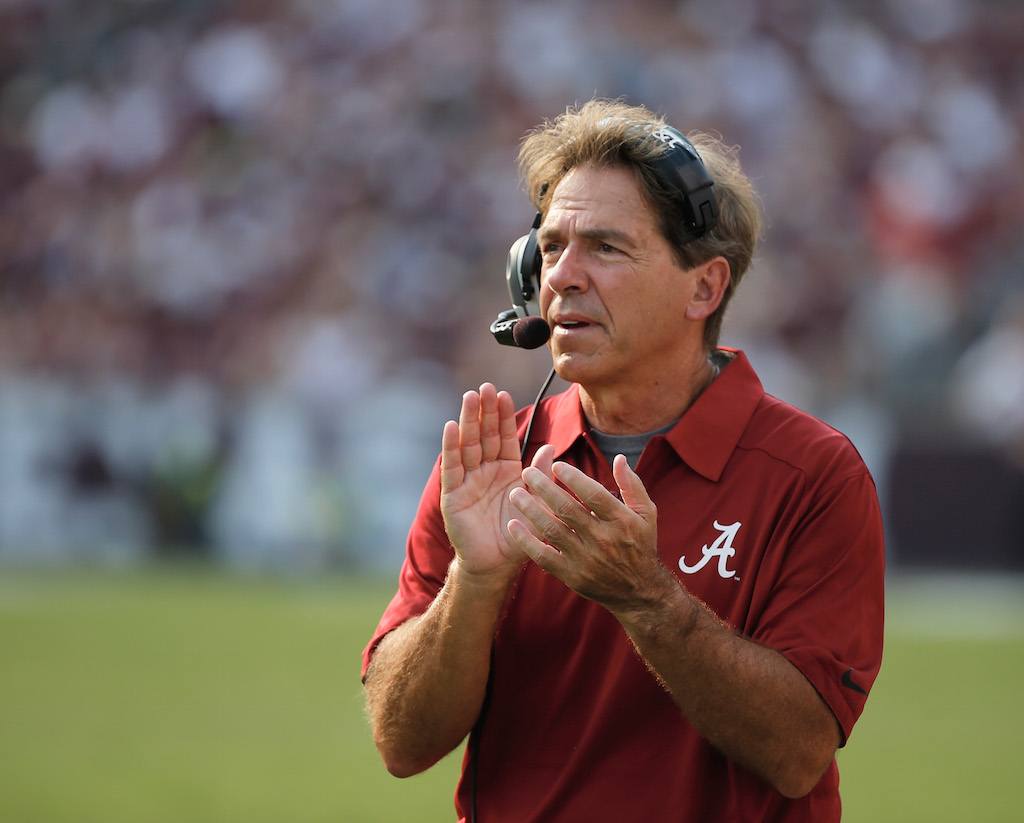 Once the head coach for Miami, the current Alabama coach Nick Saban is one of the most hated college football coaches in the country. With his youthful looks and full head of hair, it's understandable why some may be jealous. He's had a ton of success on the field, too, winning National Championships in 2003 with LSU and again in 2009, 2011, 2012, and 2015. But outside of hating him for success, many hate him for his dishonest ways. He once said, clearly, that he wasn't going to leave Miami for Alabama. Of course, he did.
13. George Karl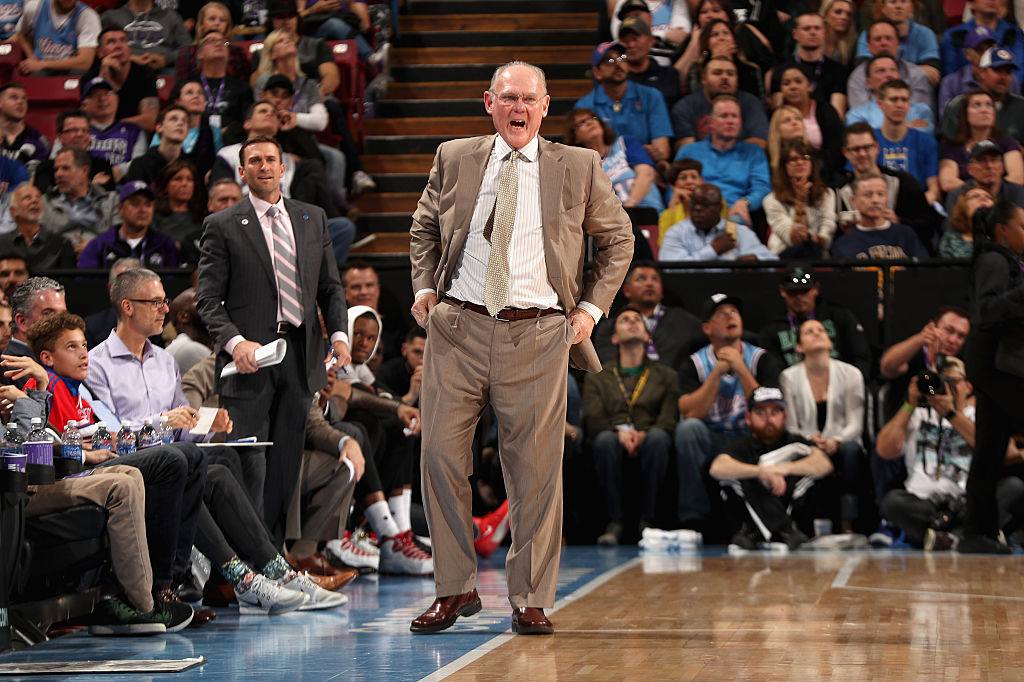 One of the longest tenured coaches in NBA history, George Karl has 1,999 career victories with six different teams. He never won an NBA championship, but Karl did make it to the NBA Finals with the 1996 Seattle Supersonics. We wouldn't have counted him on this list, but he really fell out of favor among fans during his time with the Sacramento Kings. Karl specifically couldn't get along with star center DeMarcus Cousins, who he pushed the team to trade away. It wasn't a good look for Karl; the Kings eventually let him go.
12. Dusty Baker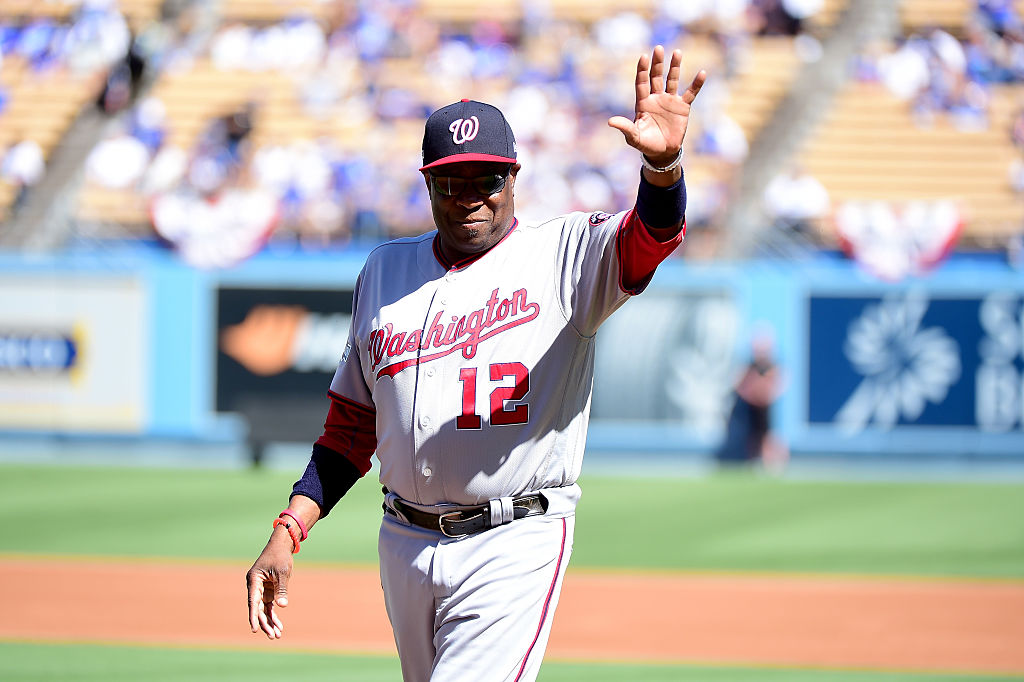 There's a lot going on with Dusty Baker. He's had a lot of success on the field as a manager with the San Francisco Giants, Chicago Cubs, Cincinnati Reds, and Washington Nationals, despite not winning a World Series with any of those teams. Fans have heaped criticism on Baker because of his poorly constructed lineups, belief that players taking walks clog the bases, and many instances of statements that weren't so well thought out. His players love playing for him, which is pretty much the only reason he continues to find work.
11. Jim Harbaugh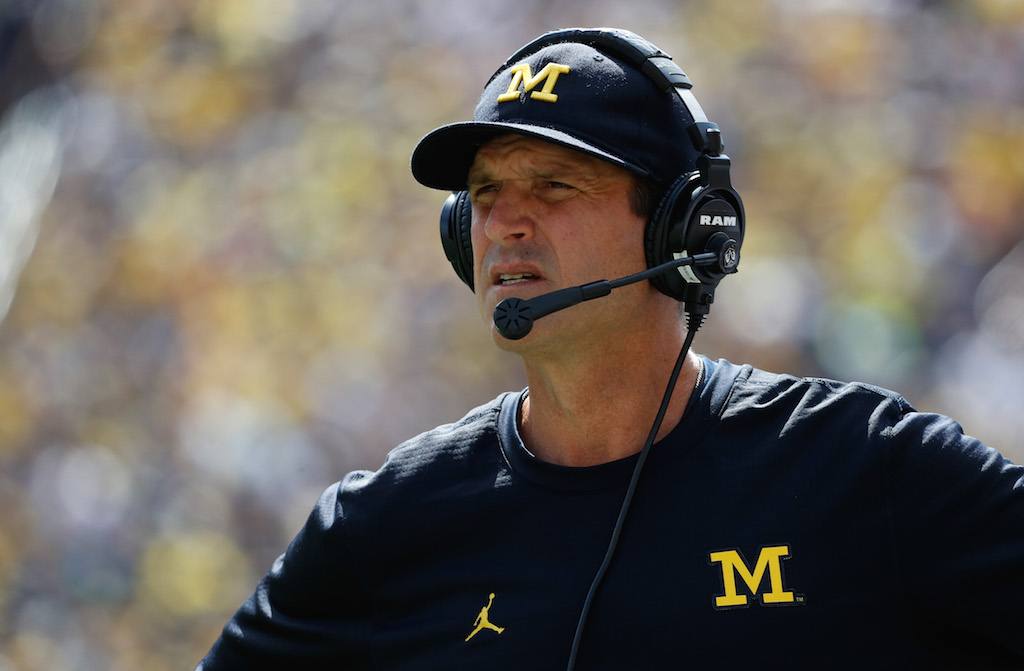 Now as the head coach at Michigan, Jim Harbaugh earned his reputation when he was with the San Francisco 49ers. As previously mentioned, there was the 2011 incident with Jim Schwartz of the Detroit Lions when the rookie head coach's antics brought him into the public eye. After a close win on the road that took the 'Niners to 5-1, Harbaugh jumped around with his arms in the air like a kid that just hit a game-winning shot in a basketball game. That rubbed Schwartz (and a lot of other people) the wrong way. Since then, Harbaugh has become well known as one of the most hated coaches in all of sports.
10. Ozzie Guillen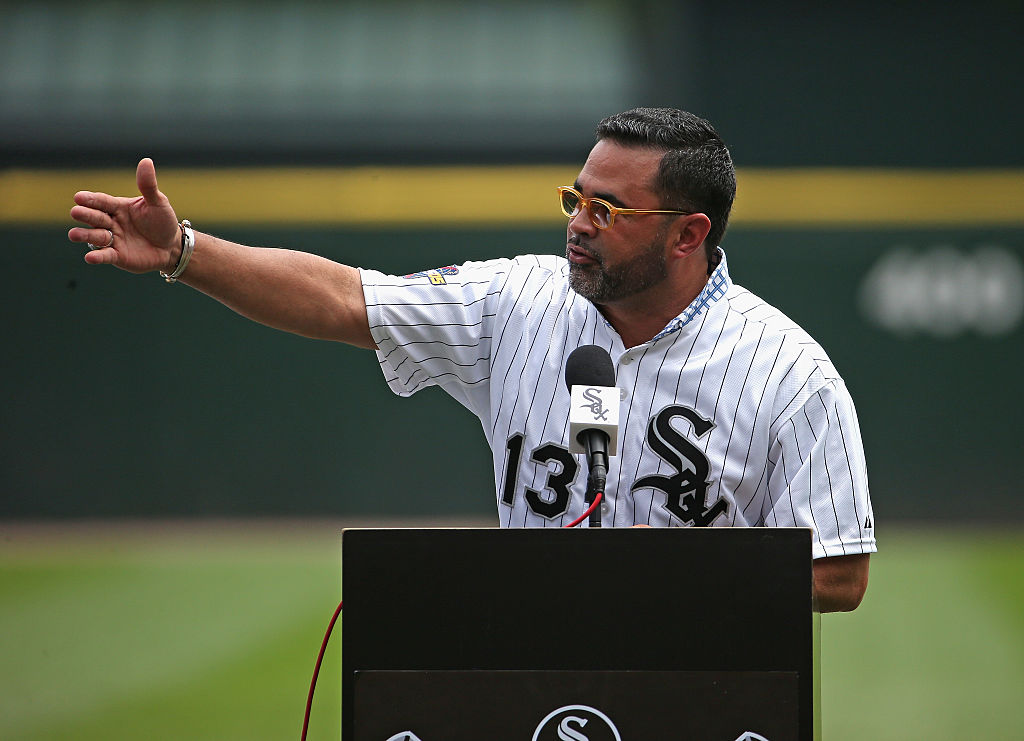 As far as personalities go, Ozzie Guillen is one of the most vibrant to ever hold a coaching position. Guillen was hired as the manager of the Chicago White Sox in 2004 and led the team to win the World Series in 2005. Chicago had some of their best seasons with Guillen as the manager, but he wasn't shy about speaking his mind, which sometimes got him in big trouble, and eventually he developed a feud with general manager Kenny Williams. That forced him out of the organization in 2011, and he briefly held the manager job for the Miami Marlins in 2012 before some comments he made about Fidel Castro led them to eventually fire him. White Sox fans loved Guillen, but they were pretty much the only ones.
9. John Tortorella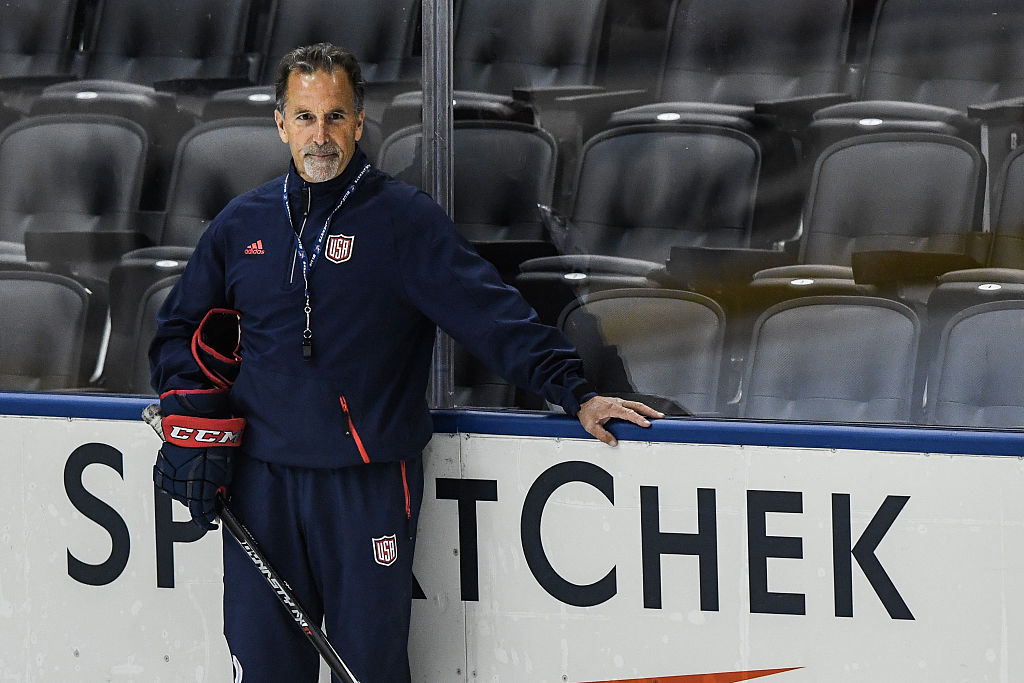 The head coach of the Tampa Bay Lightning when they won the Stanley Cup in 2003-04, John Tortorella has bounced around the NHL and become one of the most hated coaches in all of sports due to his volatile personality. He's famous for his explosive incidents, which often has put fans and players on his bad side. Rumors abound that the players forced him out during his time with the New York Rangers. No one was happier than Rangers player Sean Avery when Tortorella was let go, who had taken enough abuse from the coach to fill a lifetime.
8. Mike Krzyzewski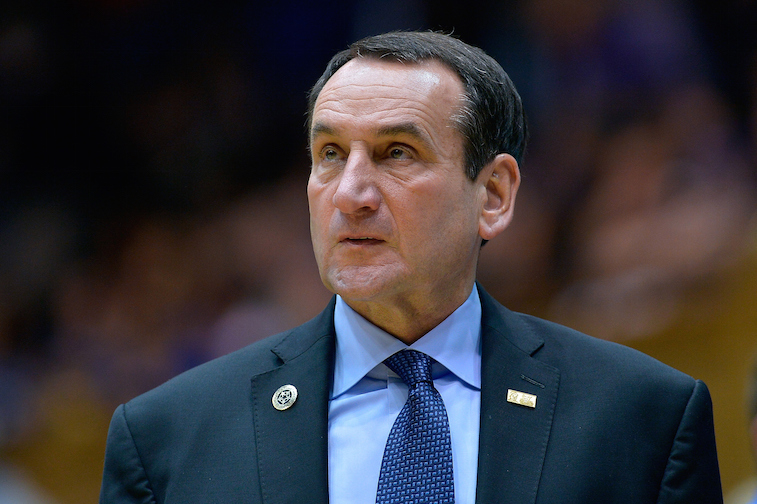 The head coach of the Duke men's basketball team since 1980, Mike Krzyzewski has become one of the best coaches in the history of the game. His team has made the NCAA Tournament every year since 1994-95, winning five NCAA Championships in total. "Coach K" has had some of the best players come through his system, but he and his school have become the most hated in college basketball because of all the success. There's also the fact that he is sometimes pretty tough on the kids, who have helped make him a millionaire, and has shown time and time again to be a poor sport.
7. Tony La Russa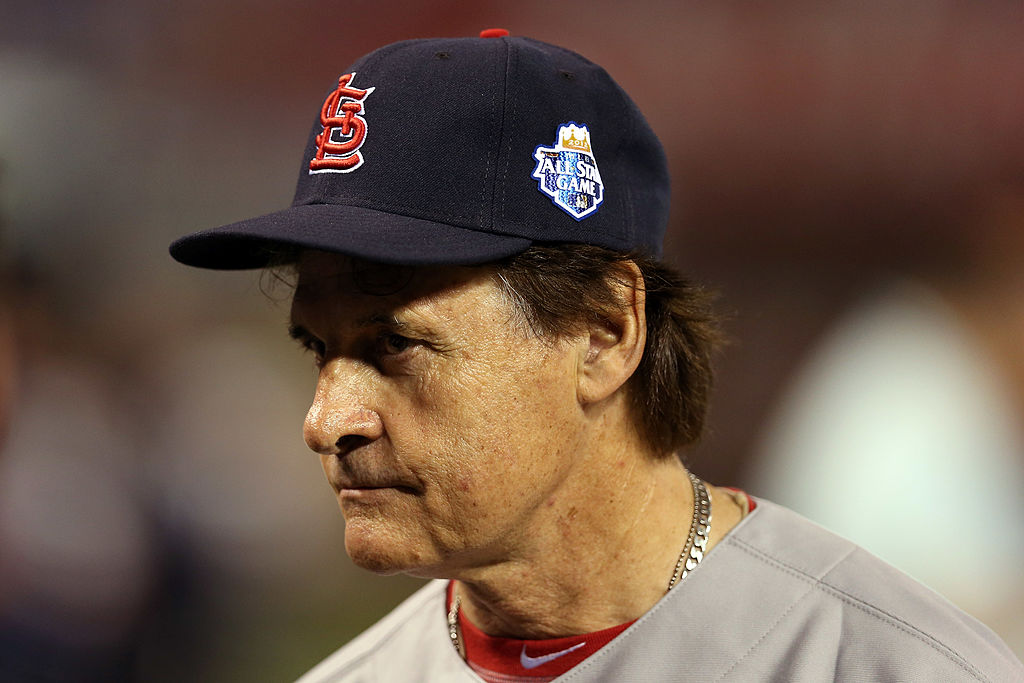 Tony La Russa is now an executive with the Arizona Diamondbacks, a team that has had a tough time lately in large part because of some of his moves. But before that, he was the manager of the St. Louis Cardinals. His team had a ton of success, winning two World Series championships while he was there, but La Russa also earned a reputation in St. Louis. He over-managed his bullpen, made unconventional moves that often drove fans crazy, and wasn't exactly super friendly. La Russa also had a run in with the law during his time with the Cardinals, getting hit with a DUI during spring training in 2007.
6. Rick Pitino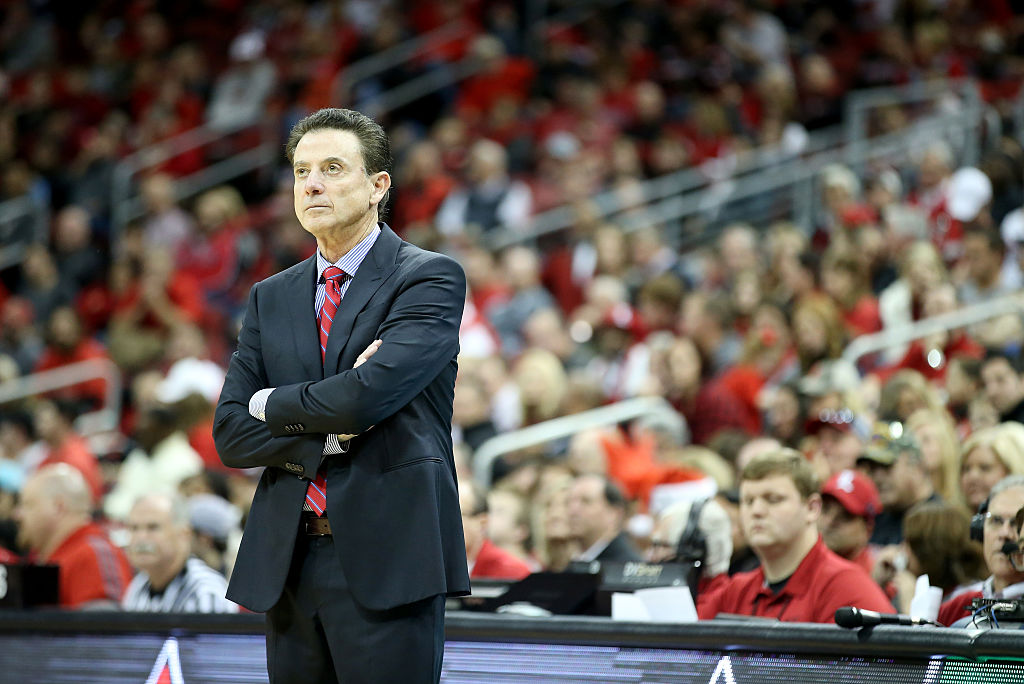 During his time as the head coach at Kentucky, Rick Pitino won a National Championship. After an unsuccessful run as head coach of the Boston Celtics, where the only notable thing he did for the franchise was drafting Paul Pierce, Pitino took a head coaching job at Louisville. He's had a relatively successful run there for the last 15 years, but there was the matter of a sex scandal that wasn't exactly a good look for him.
5. Pat Riley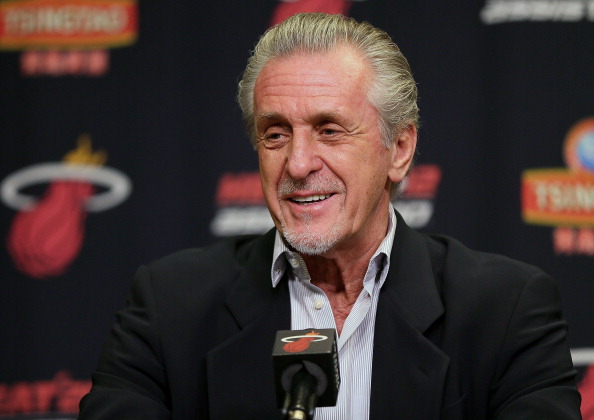 A prominent fixture in the NBA, Pat Riley won a championship in his first year as head coach of the Los Angeles Lakers in 1981-82. After plenty of success with the Lakers, he moved on to coach the New York Knicks and eventually the Miami Heat. He was already pretty well disliked among fans when he pulled off his biggest coup: convincing LeBron James to come to Miami. That clinched his role as a villain, as fans truly disliked the Heat throughout their four-year run atop the Eastern Conference.
4. Rex Ryan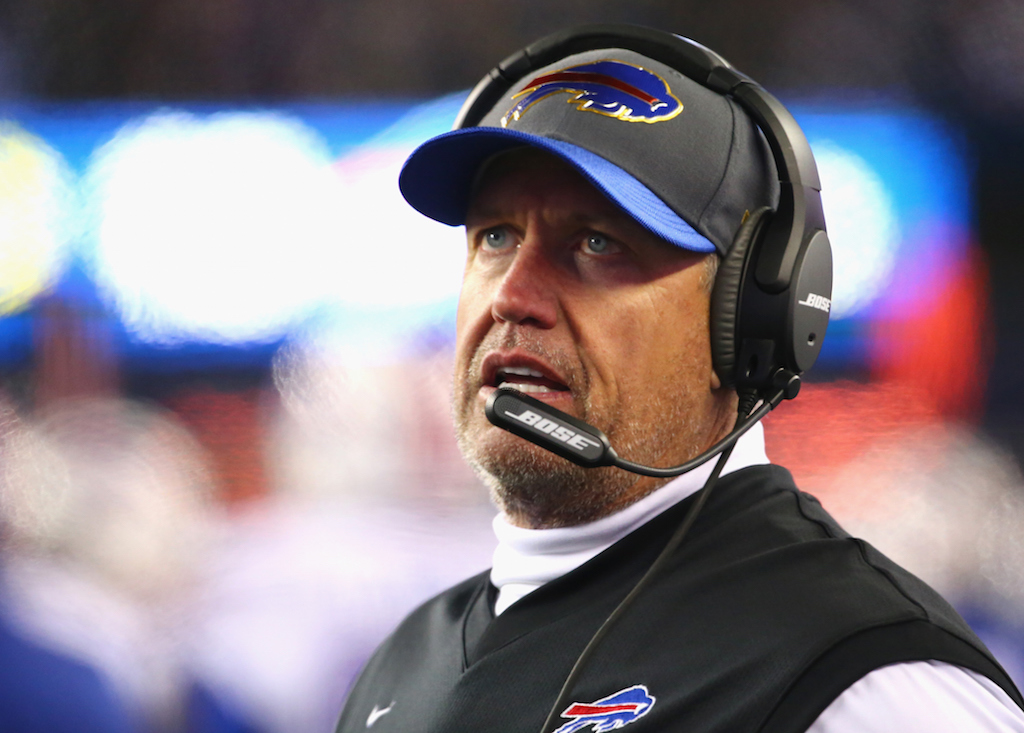 Former head coach of the Buffalo Bills, Rex Ryan is best known for his time with the New York Jets and his relation to legendary defensive coach Buddy Ryan. Rex had some early success, making the playoffs in his first two years with the Jets, but has had five consecutive .500 or worse seasons since. His personality has rubbed some the wrong way, with many viewing him as arrogant and self-serving. Then there's also the matter of when some personal information got out about him that was just… weird.
3. John Calipari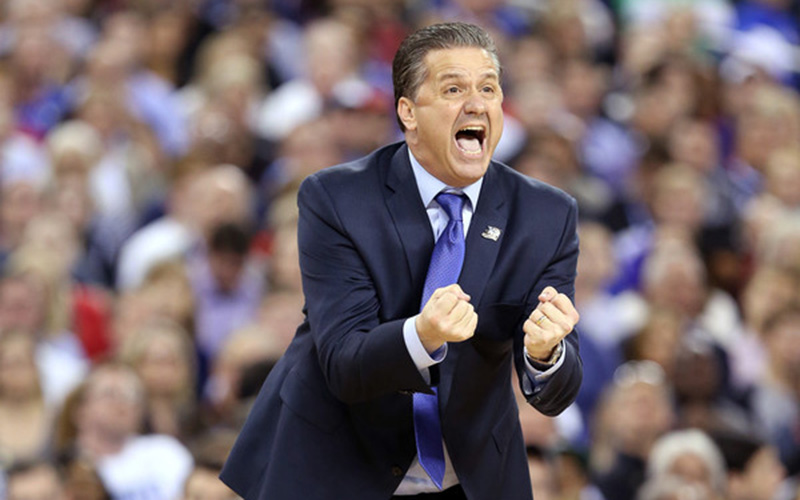 It's not hard to hate on a college basketball coach that oversees the winningest program in Men's NCAA Basketball history. John Calipari had a short run as head coach of the New Jersey Nets in the NBA, but pretty quickly found his way back to the NCAA to become head coach at Memphis and later with Kentucky. He's been known to do things a bit differently, with questions about players such as Derrick Rose and Eric Bledsoe and their academic eligibility. He also put together a superteam, built around Anthony Davis, that didn't help his likability.
2. Bill Belichick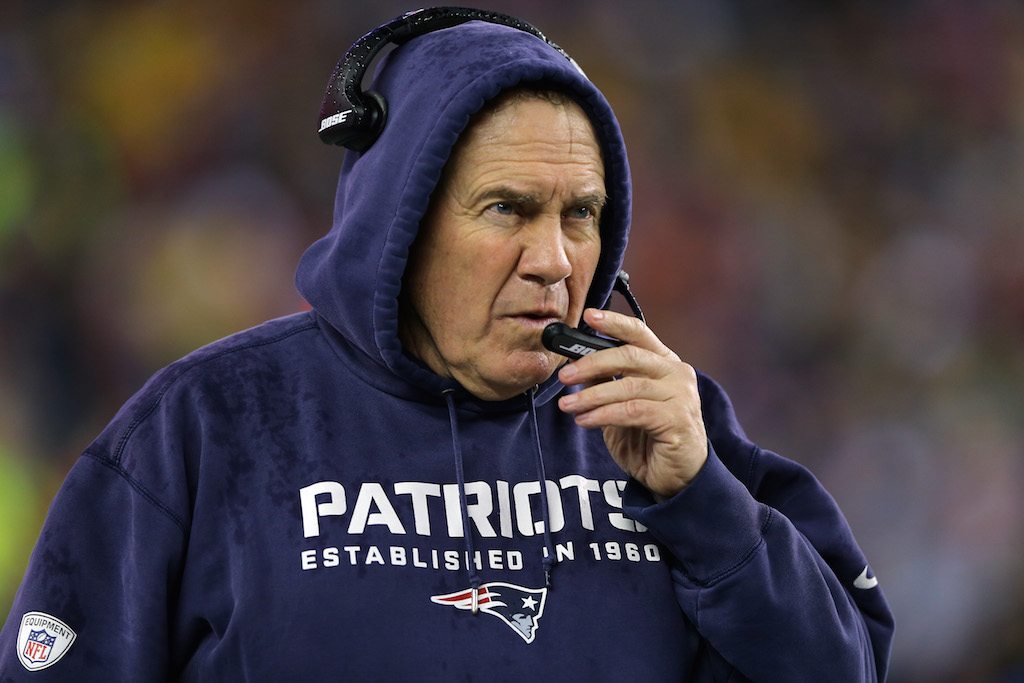 New England Patriots head coach Bill Belichick has become hated for a variety of reasons. He's well-known for his history of winning, irritability, and involvement in two different cheating scandals. The Patriots have won five Super Bowls during his tenure as head coach and Belichick is one of the best in the history of the game, but he's also been known to be gruff with reporters, skip press conferences all together when he just doesn't feel like going, and, in general, leaves a bad taste in your mouth. Few, if any, have ever witnessed Bill Belichick smiling.
1. Bobby Knight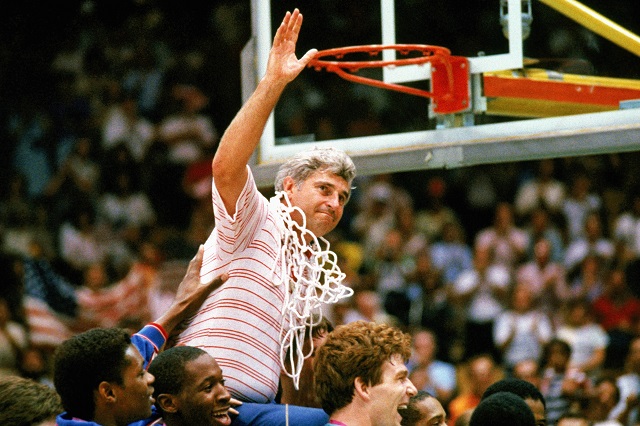 Bobby Knight is known for his red sweater and time at Indiana, where he compiled a record of 659-242 record and won three NCAA Championships. He was great at winning basketball games, but he also had another side to him. He's an ardent Donald Trump supporter and had a ton of incidents while in his position that got him in hot water — including once throwing a chair on the court during a game and even choking one of his players during a practice. If there is one coach in sports history that everyone can agree is universally hated, it's Bobby Knight.
Stats courtesy of Sports-Reference.com.