10 Most Hated MLB Players in the Game Today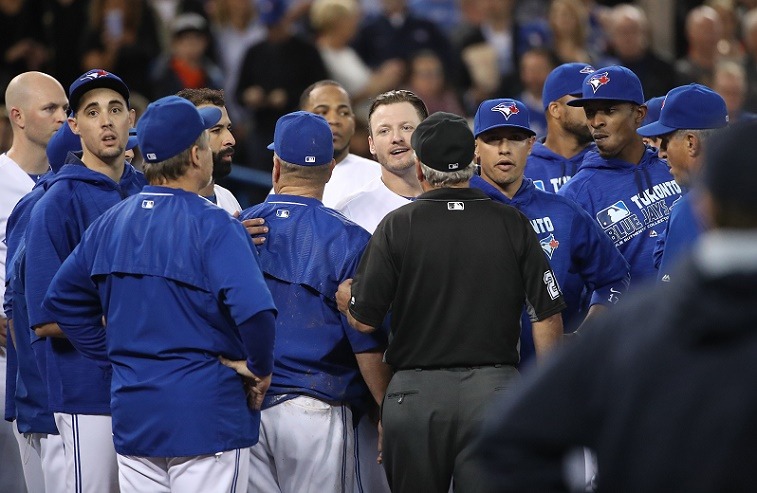 Major League Baseball players have a pretty good reputation. The coolest ones actually hang out on the field to sign autographs before games, create their own charities, and otherwise have a positive impact on the community. You'll find them chatting with the opposition during breaks in the action; they'll even take selfies with fans when they have a chance. But ballplayers are people, and there's always that one guy on the 25-man roster who gets under everyone's skin — players, coaches, and fans alike.
In the early days, Ty Cobb was the guy you avoided; more recently, fellows like John Rocker and Curt Schilling inspired teammates to look busy or start walking the other way. On the field, there is no escaping the team's most disliked player, as he tends to spark bench-clearing brawls and other types of altercations.
Here are the 10 most hated MLB players in the game today.
10. Brett Lawrie
Some say Brett Lawrie competes with "a hockey player's mentality"; most people just think he plays like an idiot. Whether screaming his head off after the one hit he gets every few days or showing up his third-base coach, Lawrie is a shining example of how not to act on the diamond.
A 2016 series between Oakland and Kansas City had his powers to infuriate on full display. After a series of scuffles he more or less started, Lawrie took his time during postgame interviews to talk trash about Royals fans. His personality and his .734 career OPS explain why he's been on three teams in the last three years.
9. Yasiel Puig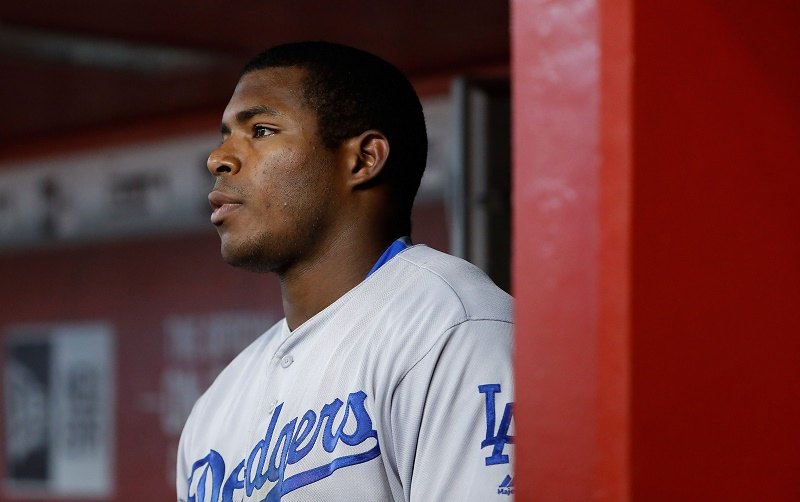 Hatred seems to ebb and flow with the abilities of the player in question. In Yasiel Puig's case, the hate-meter is running lower than it did in recent years, when the rambunctious outfielder was wont to flip his bat after a flyout to medium right-center field or a well-struck single. Indeed, a 2016 trip to the minor leagues mellowed Puig a bit, but within a few weeks of his recall Madison Bumgarner wanted to kill him, so he's kept at least some of his mojo.
8.  Yordano Ventura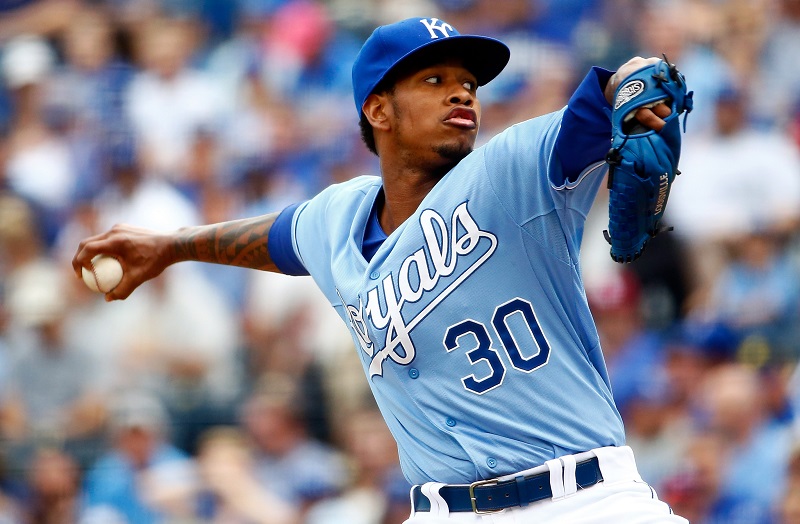 While Manny Machado is not liked by everyone, most agree he was in the right when he got in a fight with Yordano Ventura in 2016. The Royals pitcher had been trying to hit Machado all night, and when he finally did, a brawl ensued. Ventura has been sparking confrontations for a few years now. At various points, he's been close to a fight with Adam Eaton, Mike Trout, and several members of the Blue Jays. His habit of beaning hitters to settle scores won't win him any new fans around the league, and he seems OK with that.
7. Jonathan Papelbon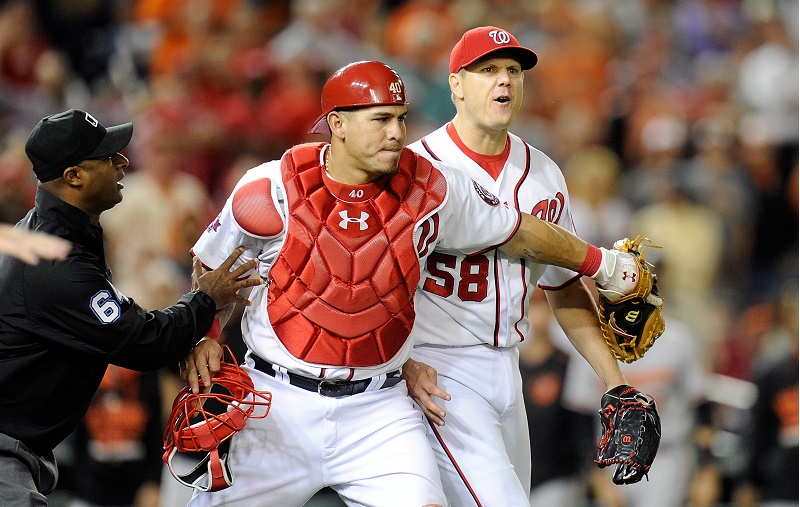 Papelbon could easily take No. 1 on any most hated list, but since he choked Bryce Harper in 2015 he's become less relevant, career-wise. Prior to that incident, Papelbon was known for complaining his way into trades, throwing beanballs, and weighing in on politics. During his tenure in Philly, Papelbon grabbed his crotch to show the hometown crowd his gratitude, then got into a shoving match with the umpire who had ejected him. Nearly everyone can agree about disliking Papelbon.
6. Rougned Odor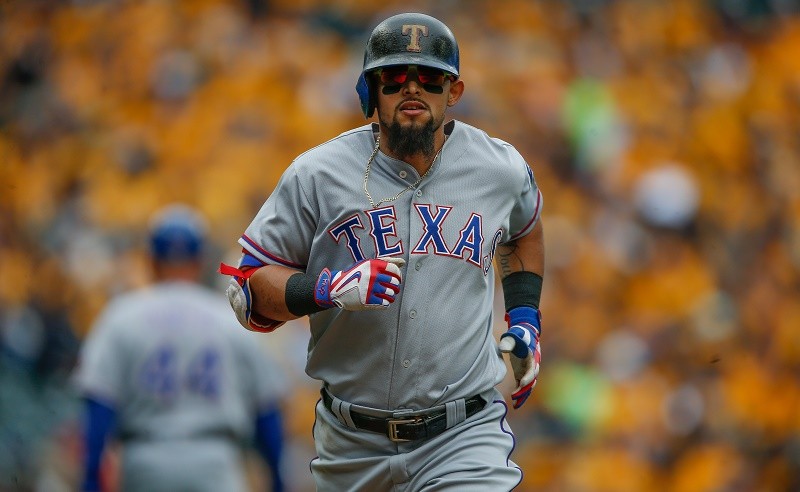 Though he's most famous for his epic punch to Jose Bautista's jaw, Rougned Odor has been in the middle of brawls since he was a 17-year-old playing his first minor league games. Hank Conger, Joe Panik, Johnny Giavotella and many others have felt the wrath of Odor in one way or another. Fans of opposing teams (especially in Toronto and Houston) have come to dislike him passionately. Fans in the Arlington area, on the other hand, considered him a hero for clocking Bautista. He'll never have to pay for barbecue again at Heim's in Fort Worth.
5. AJ Pierzynski
Maybe it's his time out of the limelight on a terrible Braves team, or maybe he's mellowed with age. Whatever it is, people seem (to quote Ozzie Guillen) to hate A.J. Pierzynski "a little less" these days. Back in his White Sox days, Pierzynski was universally despised by players and fans alike. He always enjoyed baiting the opposition, and he never seemed surprised when someone punched him in the face. There are countless episodes to recount, but the above video of his throwdown with Michael Barrett tells most of the story.
4. Carlos Gomez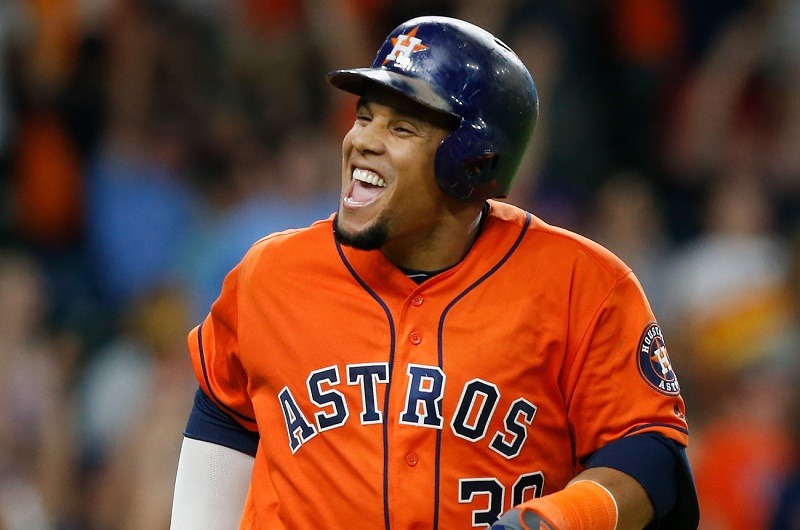 Back when Go-Go Time was a thing, many saw Carlos Gomez pimping home runs (or anything close), yelling at opposing benches, and otherwise being the really loud guy the other team and its fans hate. He made his share of enemies in Pittburgh, Atlanta, and New York as a Brewer and Astro. Things — including Gomez's talent — calmed down a lot since his decline came on suddenly in 2015, but you can still catch him pissing off opponents on the night when he finds it again.
3. Josh Donaldson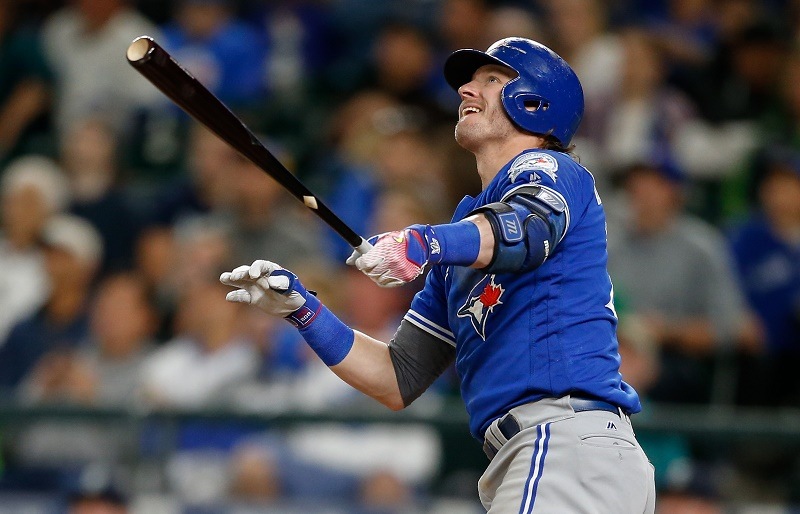 Though his 2015 MVP season was one to remember, most people think of Josh Donaldson as the guy who really likes to anger the opposing team. Whether standing in the batter's box to really get a long look at a home run, making obscene gestures at the other club's dugout, or starting a fight with his own manager, he's not drawing any Joe DiMaggio comparisons around the league. "Classless" was the way Anaheim pitching coach Mike Butcher described his on-field behavior in 2015.
2. Bryce Harper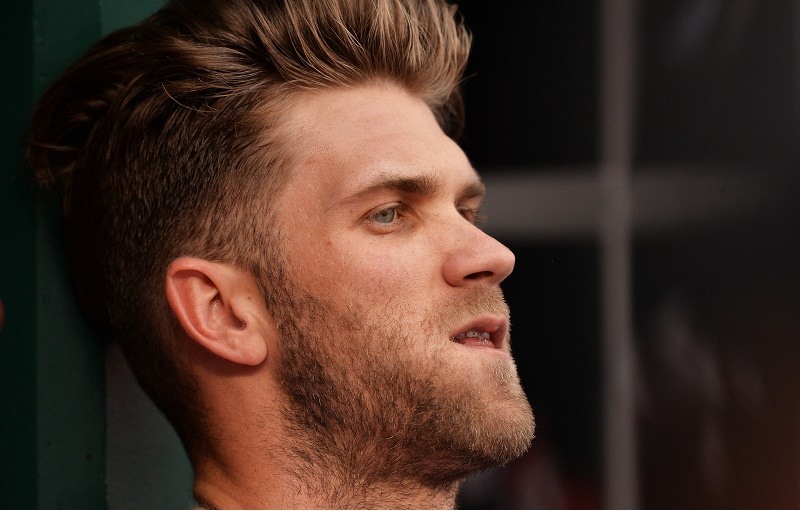 We can't remember another ESPN profile that ended this way: "So … douche?" That was the impression the writer thought readers might have of Bryce Harper after finishing the article, and he was spot-on with that take. The 2012 NL Rookie of the Year and 2015 MVP has been a lightning rod of sorts since he burst upon the scene. He makes no apologies for the "hard-nosed, chip-on-my-shoulder kind of" play he exhibits on the field, nor for the obnoxious stuff he does between and outside the lines while playing baseball.
Harper is not afraid to call out teammates in postgame interviews, which is a no-no in any profession, and the choking at the hands of Papelbon is just some of the feedback he's received over the years. (Cole Hamels beaning him just for being himself also comes to mind.) The crazy part about the Papelbon episode is how many took the unpopular closer's side. So it's not just opposing fans and umpires who hate Harper; it's also his teammates. But hey, the guy's just trying to make baseball more fun.
1. Jose Bautista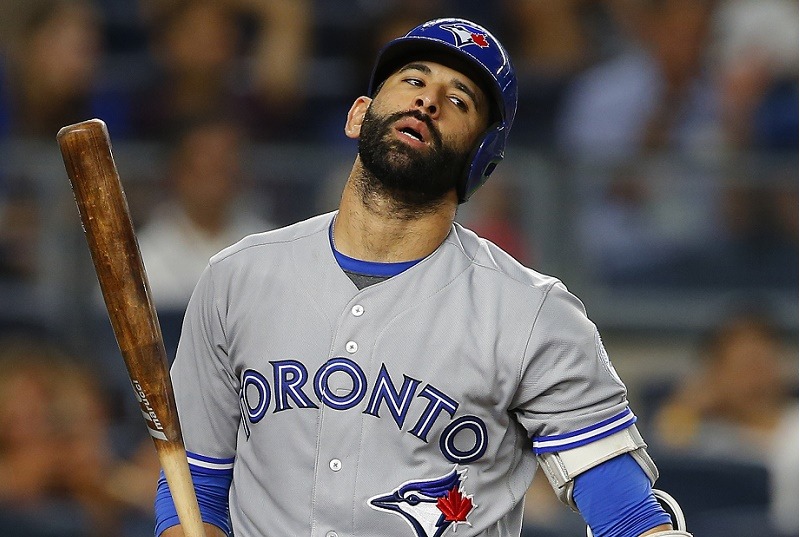 After Odor punched Bautista in the face early on in the 2016 season, you could almost hear slow clapping around the league. Instead of "who does this young punk [Odor] think he is," MLB players were more in the "it couldn't have happened sooner" camp. Bautista is an expert at rubbing people the wrong way, whether via interview, dirty slide, or obnoxious bat flip. "I don't come to the yard to make friends, man," he once said, and he definitely aced that part. But it's more fun letting ballplayers tell the story.
"On behalf of former and current MLB players I would like to thank Rougned Odor for that beautiful punch," an ex-Padres pitcher wrote on Twitter (via SI.com). "Bautista got exactly what he deserved," said another ex-player who later became a GM. As reporters went around the league and ask players their reactions, one thing became clear: Jose Bautista is the least liked player in Major League Baseball.
Statistics courtesy of ESPN and Baseball-Reference.