The 25 Most Hated Players in NBA History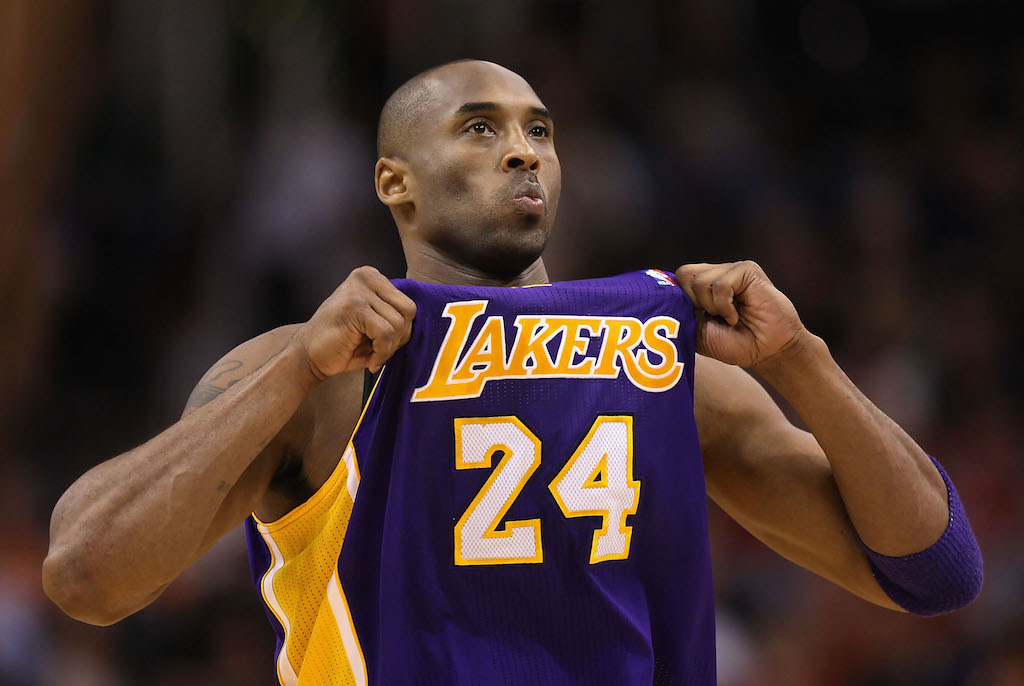 Fans love sports in part because of the "good guy, bad guy" dynamic that often comes with rooting for specific teams or players. Many basketball fans tend to turn team owners into the bad guys. But every sport has its share of players who fans, opposing teams, and even their own teammates hate.
It could be because a player was frequently in trouble with the law, liked to mock opposing teams, or just had one of those faces you just want to punch. The notion of hating a player, in itself, is completely subjective. We took a look at the NBA and came up with the top 25 most hated players in league history.
25. Tyler Hansbrough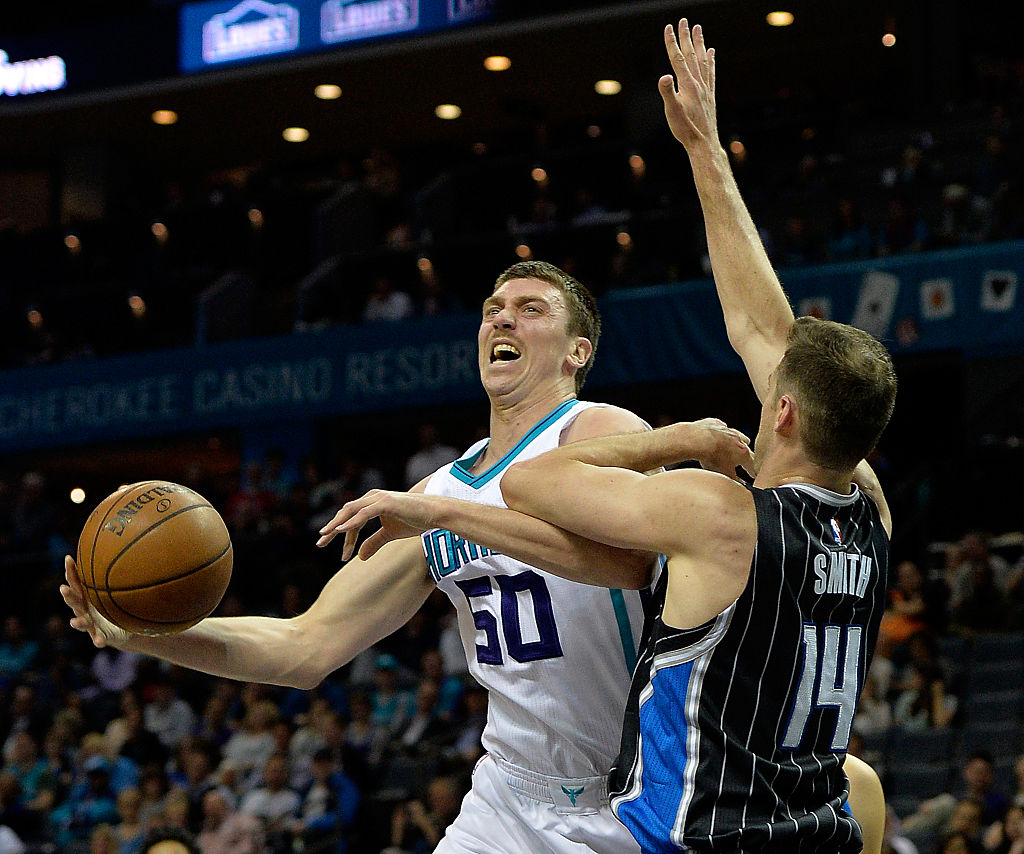 Career backup forward Tyler Hansbrough was way too popular during his time at North Carolina. The Indiana Pacers drafted him way too high (No. 13 overall back in 2009, ahead of Jrue Holiday, Jeff Teague, Taj Gibson, and others).
Hansbrough found his way onto the court despite being completely annoying in every facet of the game, both for his home fans having to watch him take minutes away from a young Paul George and also for opposing fans who couldn't take any more of Hansbrough's relentless hustle and punchable face. He flamed out relatively quickly, lasting only seven seasons, but fans hated him enough to make the cut.
24. Joakim Noah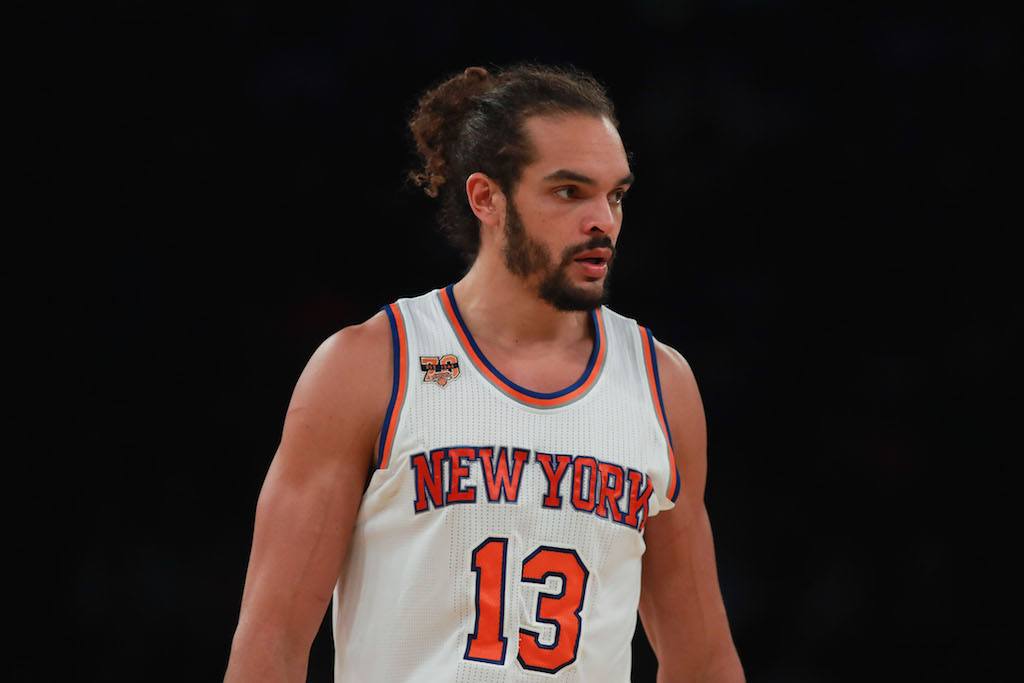 Another player who is less gifted with basketball skills and more of just a nuisance on the floor is Joakim Noah. Early on in his career, he drove both Bulls fans and his teammates crazy with his inconsistent effort and character quirks. As he improved, his home fans grew to love him while Noah drew the ire of fans in Cleveland and around the rest of the NBA. And, while New York Knicks fans should blame Phil Jackson, they don't support Noah's lack of production on the four-year, $72 million deal he signed in the offseason.
23. Kris Humphries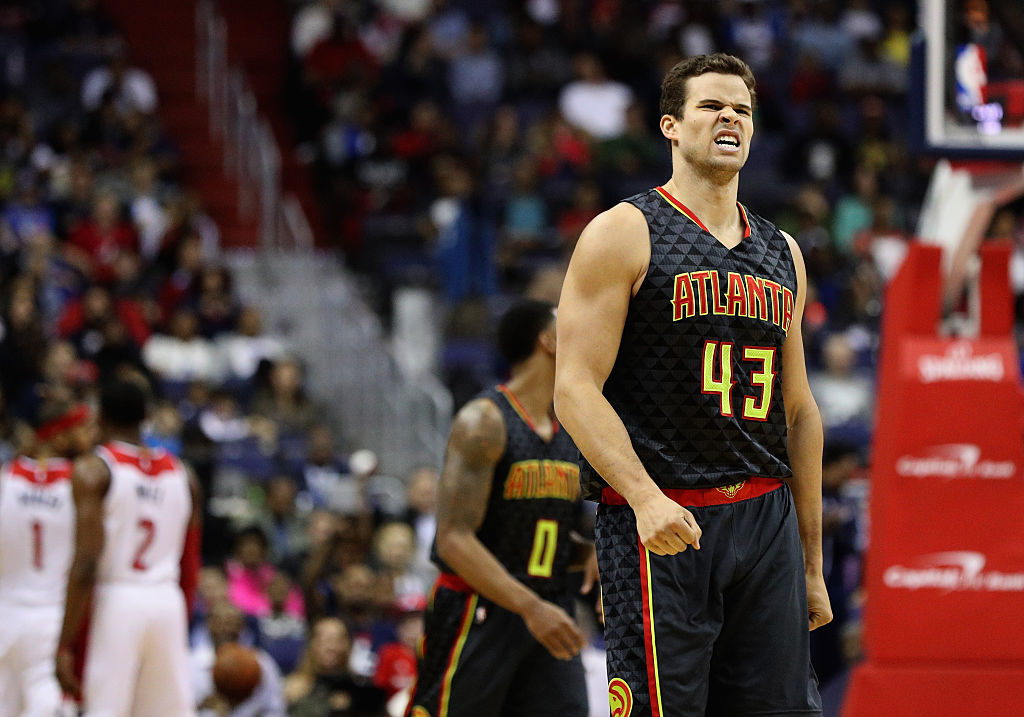 For a mediocre backup forward — much like Hansbrough — Kris Humphries draws a lot of hatred. Not only do fans hate Humphries due to his relationship with one of the most attention-seeking Kardashians, but his fellow NBA players once voted him the most disliked player in the league. Humphries is no longer dating any celebrities with a massive spotlight, so he mostly toils in obscurity with the Atlanta Hawks these days.
22. Rajon Rondo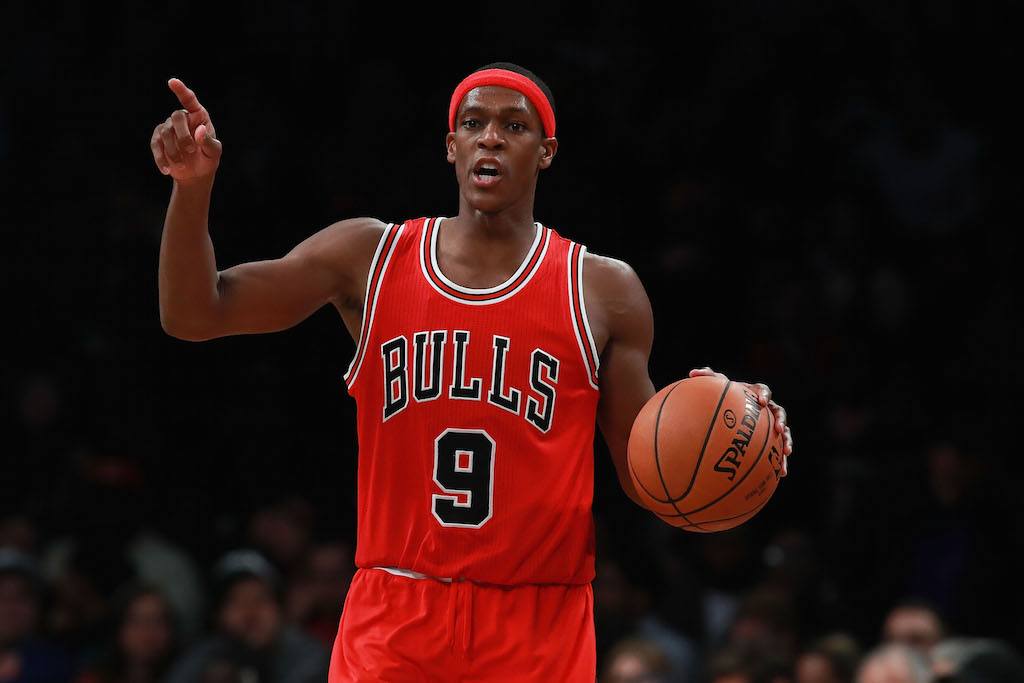 Where to start with Rajon Rondo? What the Chicago Bulls' point guard doesn't have in offensive skill he makes up for on the defensive end, or at least he did earlier in his career. Opposing fans viewed Rondo as a dirty defender, as evidenced when he grabbed Kirk Hinrich by the arm and threw him into the scorer's table during a playoff game in 2009. There was also the situation regarding his acquisition and the fallout with the Dallas Mavericks, and his benching this season and subsequent flaming of the Bulls' best players.
21. Carmelo Anthony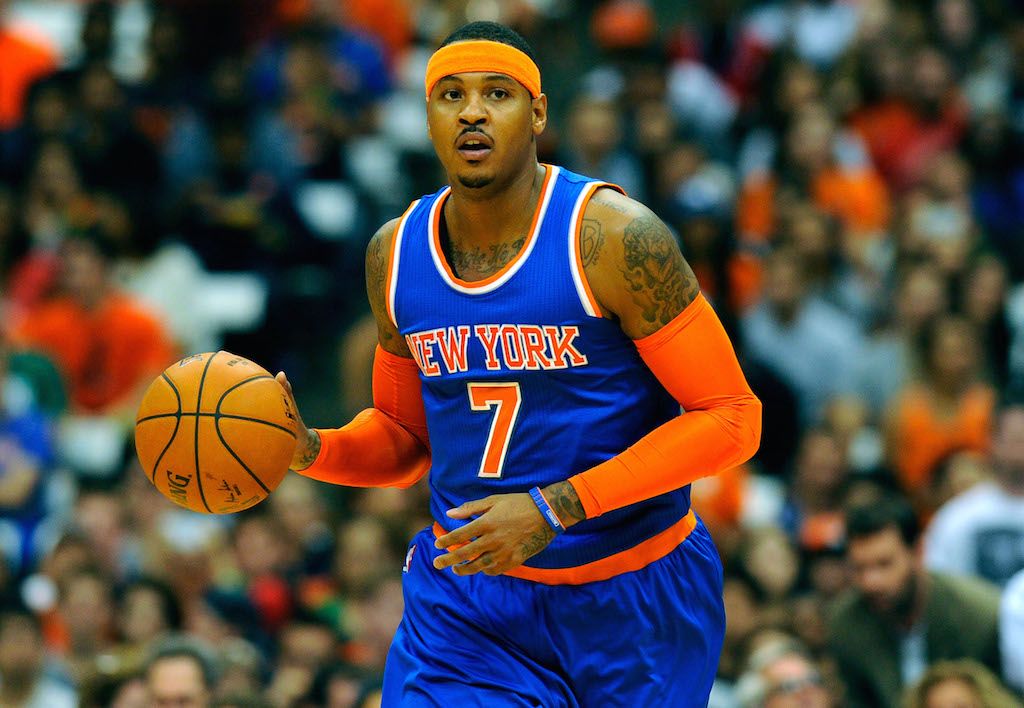 Fair or unfair, people have hated on Carmelo Anthony since he first came into the league. He was never on the same career path as LeBron James, the player drafted two spots ahead of him in 2003. But yet his lack of success still gets lumped in with LeBron. Anthony took a hit to his reputation after forcing his way out of Denver and to the New York Knicks, and then again in choosing to stay with a floundering Knicks franchise rather than go to a winning situation like Chicago back in 2014. Currently, even his own front office seems to hate him.
20. Vernon Maxwell
Guard Vernon Maxwell, nicknamed "Mad Max" because of his volatile personality, never had a ton of fans around the league. He bounced around quite a bit because of his tendency to launch jumpers from all over the court and rub teammates and coaches the wrong way — and that includes his weird exit from the Houston Rockets in 1995. Maxwell, a career 39.8% shooter with an average of 12.8 points per game, was angry at his loss of minutes to future Hall of Famer Clyde Drexler. The Rockets released him after winning their second NBA championship.
19. Reggie Miller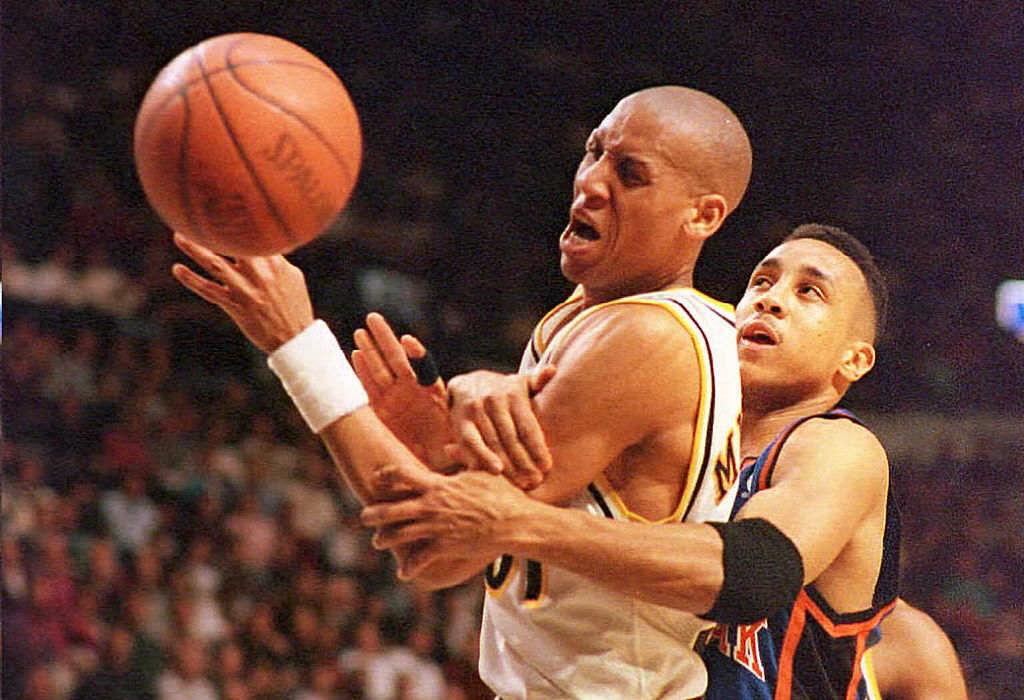 Reggie Miller is well-known as the Hall of Fame shooting guard of the Indiana Pacers. He's also known for his on-court theatrics, including running to half-court and bowing over what he thought was a game-winning shot in Chicago, holding up his hands to his throat to indicate that the Knicks choked a game away, and dancing around like a chicken with his head cut off in the 1998 Eastern Conference Finals. Reggie is one of the best to ever play, but he had a way about making opposing fans hate him.
18. Dwyane Wade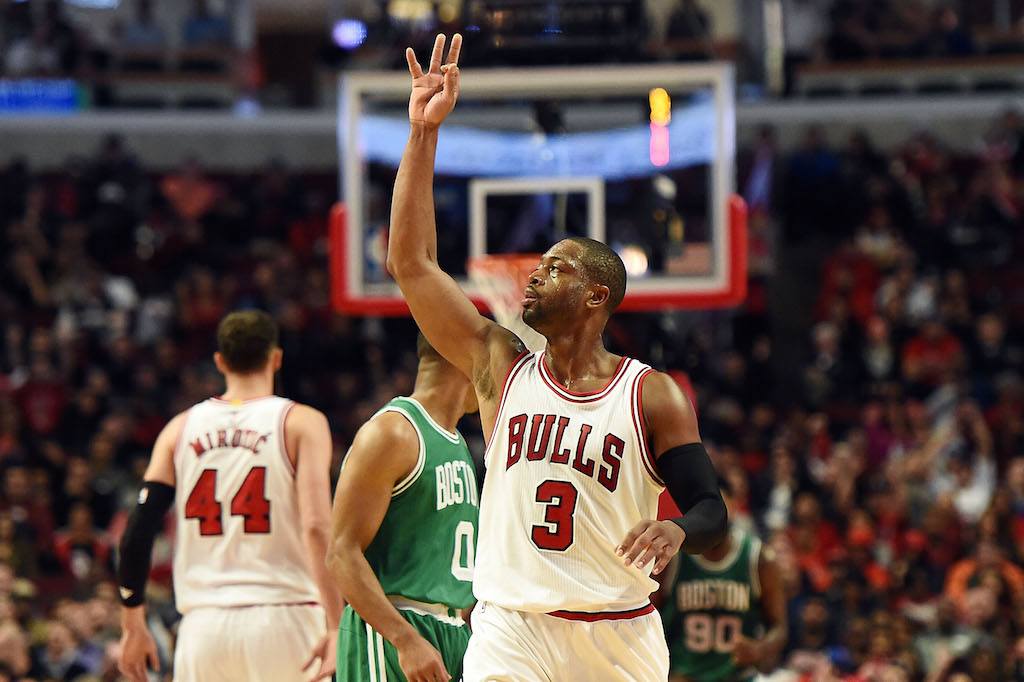 Growing up in the suburbs of Chicago and being drafted by the Miami Heat, Dwyane Wade teamed up with Shaquille O'Neal to win an NBA championship in 2006. But Wade's constant working of the officials, high free-throw totals, and perceived flopping left a bad taste in the mouths of many NBA fans. That got even worse when he walked out with James and Chris Bosh for an absurd pep rally. "The Big Three" made Wade one of the most hated NBA players in the game.
17. Charles Barkley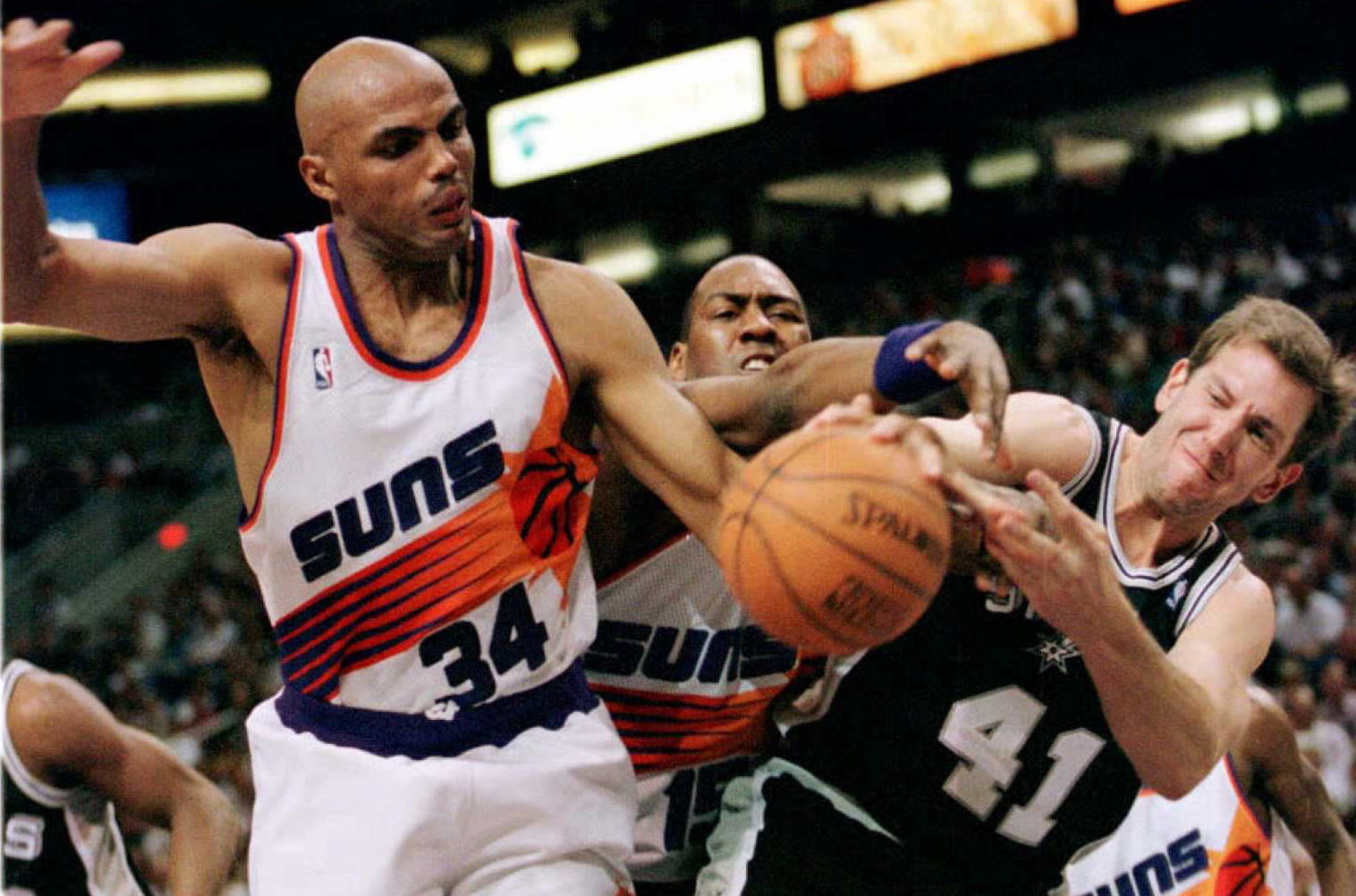 Even though he's not a role model, at least in his own eyes, Charles Barkley drew the ire of NBA fans all over during his playing days. "The Round Mound of Rebound" was one of the bad boys of the NBA in the '80s and '90s, and it wasn't just those that paid for the entertainment that hated him. There's actually a physical list of people who hate Charles Barkley, including former NBA forward Charles Oakley — who saw Barkley as extremely difficult to get along with. As an outspoken NBA analyst on TNT since he retired in 2000, the list of those who hate Barkley just keeps growing.
16. Isiah Thomas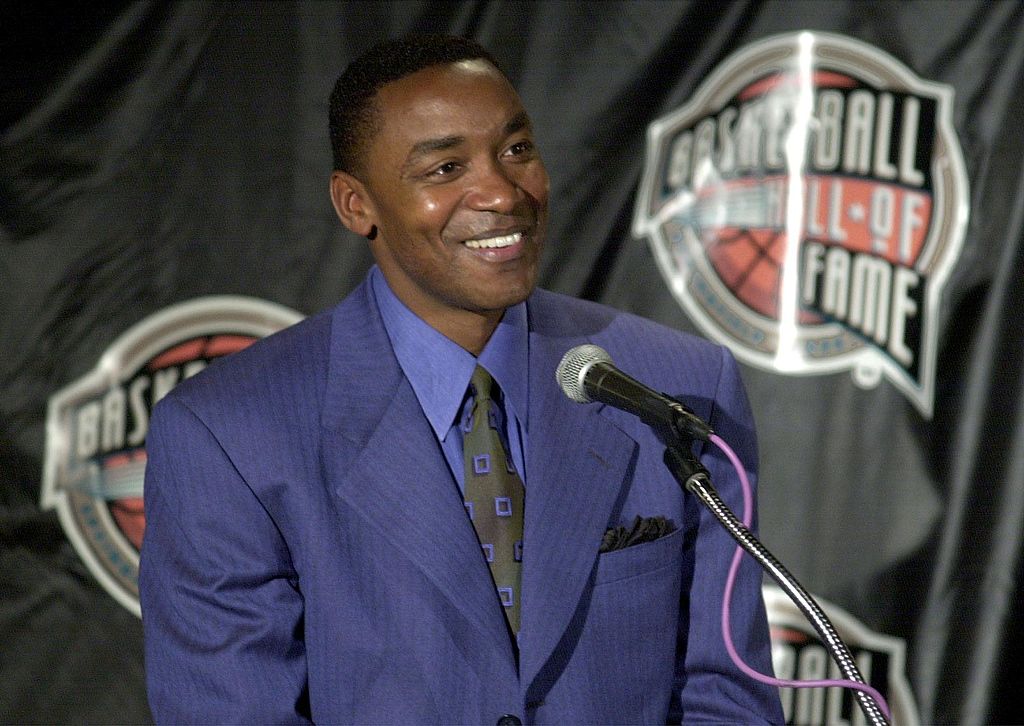 Although it's often other members of the '80s Detroit Pistons who are remembered as being the most hated (more of them later), Isiah Thomas had his share of enemies around the league despite his angelic smile and youthful looks. Thomas was so disliked among his peers that he was snubbed from the 1992 Dream Team. The rumors at the time were that it was almost definitely because of Michael Jordan. Even still, Thomas had plenty of success during his NBA career.
15. Larry Bird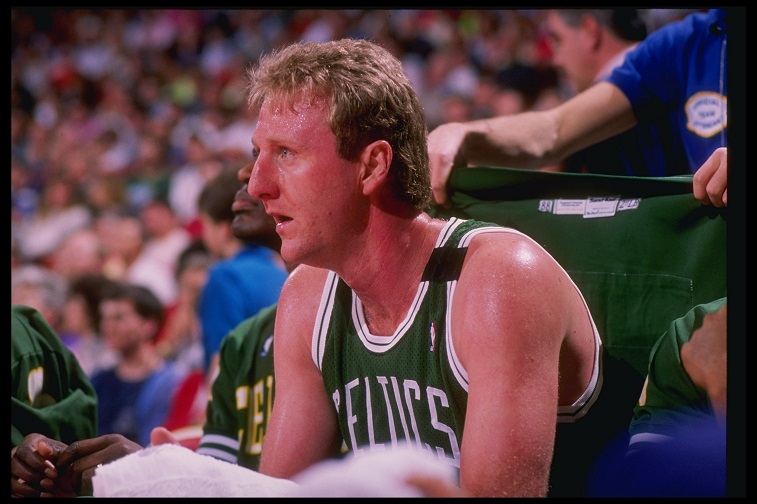 Revisionist history on Larry Bird covers a lot of what was true about one of the greatest to ever wear a Boston Celtics uniform, but there's often some pieces that get left out. Specifically, what a jerk he could be on the court. Bird was such a fierce competitor that he drove opposing players crazy. There's even a running tally of the best instances of Bird trash-talking an opponent. He's loved in Boston and Indiana, but Bird was truly hated around the league and by opposing fans.
14. Christian Laettner
A lot of the hate for forward Christian Laettner has to do with his affiliation to Duke University. This is interesting, because that kind of hatred never fell on Grant Hill. There's also the fact that Laettner was chosen to be on the 1992 Dream Team, which was stacked with other legends but left off Shaquille O'Neal and others in favor of the Dukie. Laettner never really became a star in his NBA career. However, he made a living out of knocking down the 20-foot jumper from the top of the circle while collecting boos in road arenas.
13. Rasheed Wallace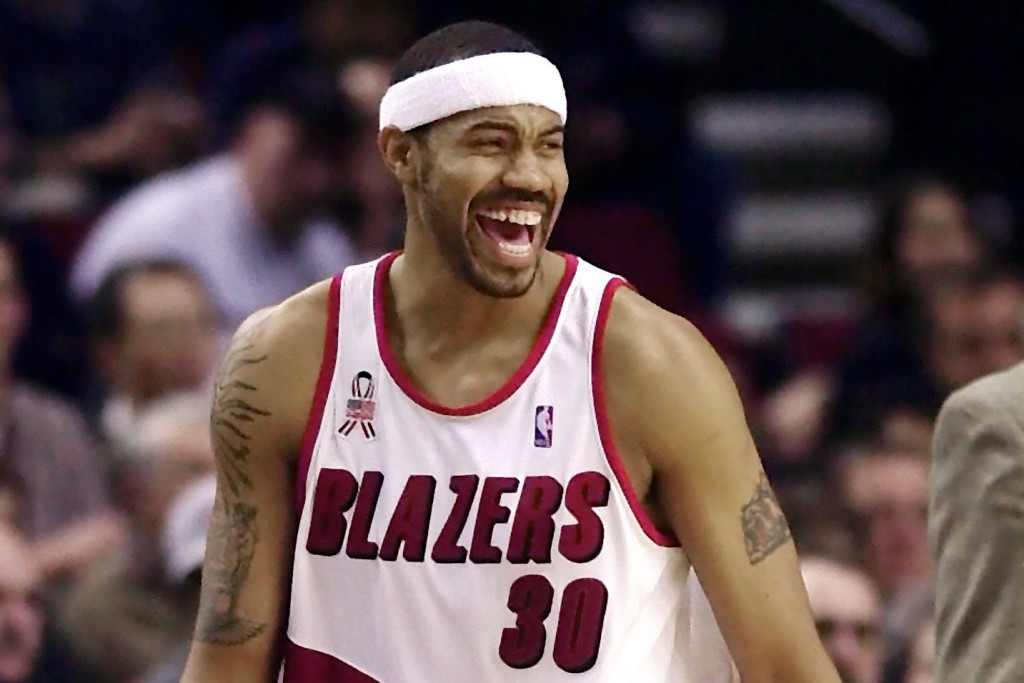 Playing in his youth for the Portland Trail Blazers, only the diehard NBA fan really had an idea who the slender power forward really was. But as the Blazers became a more prominent contender in the West and Wallace grew as a player, he became more of a household name. And with that, he drew more hate. It was in large part because of his constant bickering with referees. This helped him set the NBA record for technical fouls in a season with 41 in 2000–01. That's a record that literally will never be broken.
12. Allen Iverson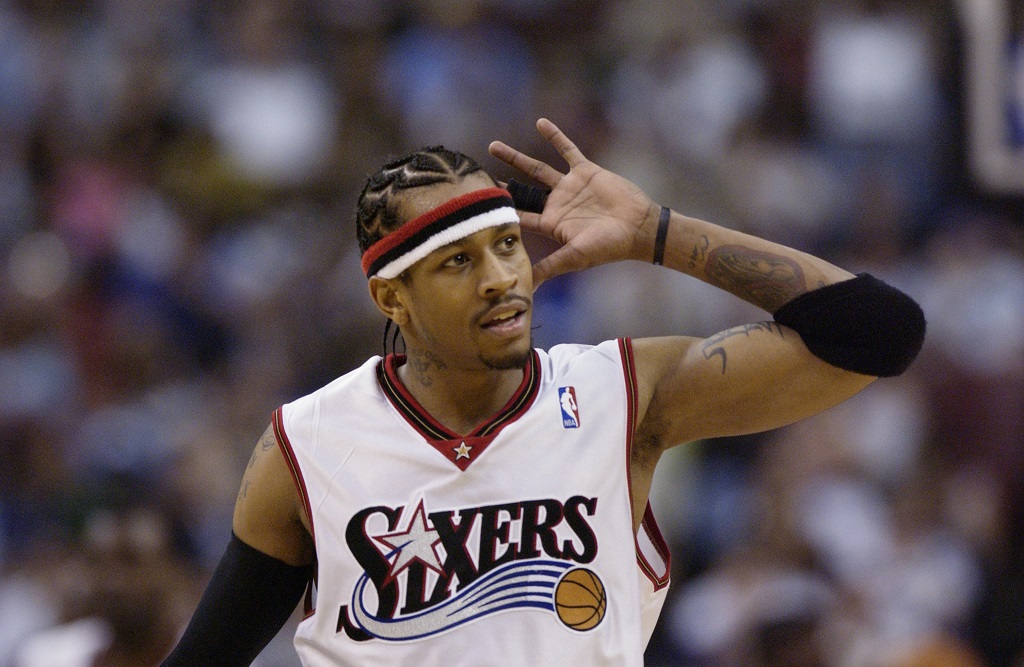 Ever since Allen Iverson entered the NBA, there's been someone finding a reason to complain about him. He's too small. He shoots too much. Iverson doesn't shoot enough. He doesn't make his teammates better. A.I. doesn't like to practice. On and on. A lot of the hatred of Iverson had some racial undertones to it too. This was at a time when the 76ers guard acted in a way that stood out from many of the other, more straight-laced, stars such as Michael Jordan, Grant Hill, Tim Duncan, and Ray Allen.
11. Isaiah Rider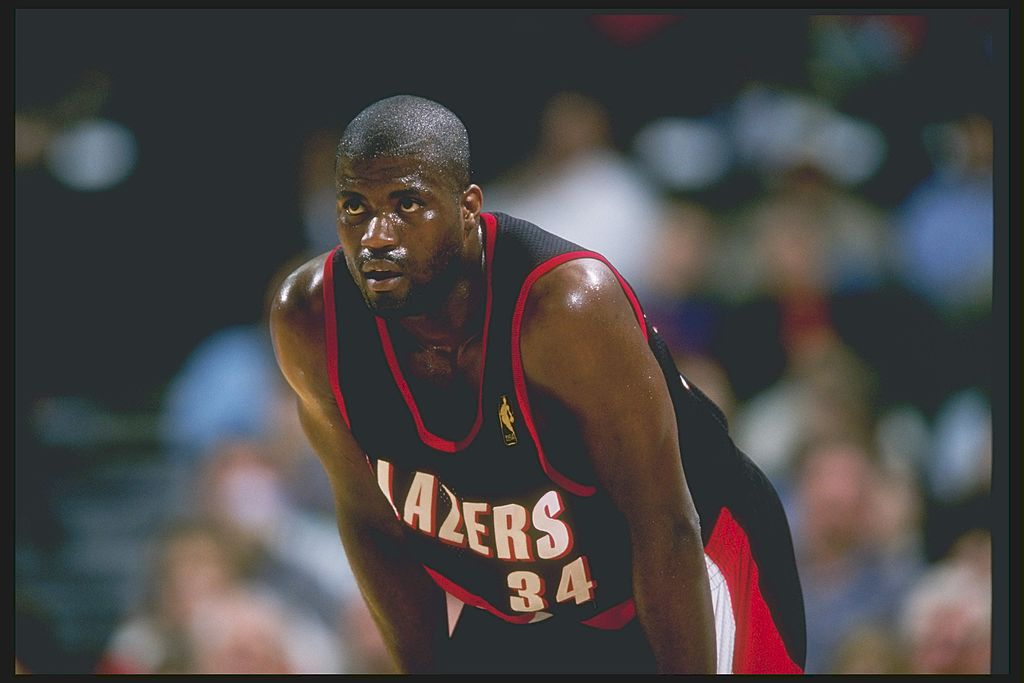 Another player from the late '90s and early 2000s Portland Trail Blazers to draw his share of haters is guard Isaiah Rider. The talented scorer could've developed into one of the very best in the league. But his personality and infamous legal troubles eventually rubbed enough people the wrong way to see him out of the NBA altogether. Rider played just eight years in the league and was done by the age of 30 despite averaging 16.7 points per game.
10. Kevin McHale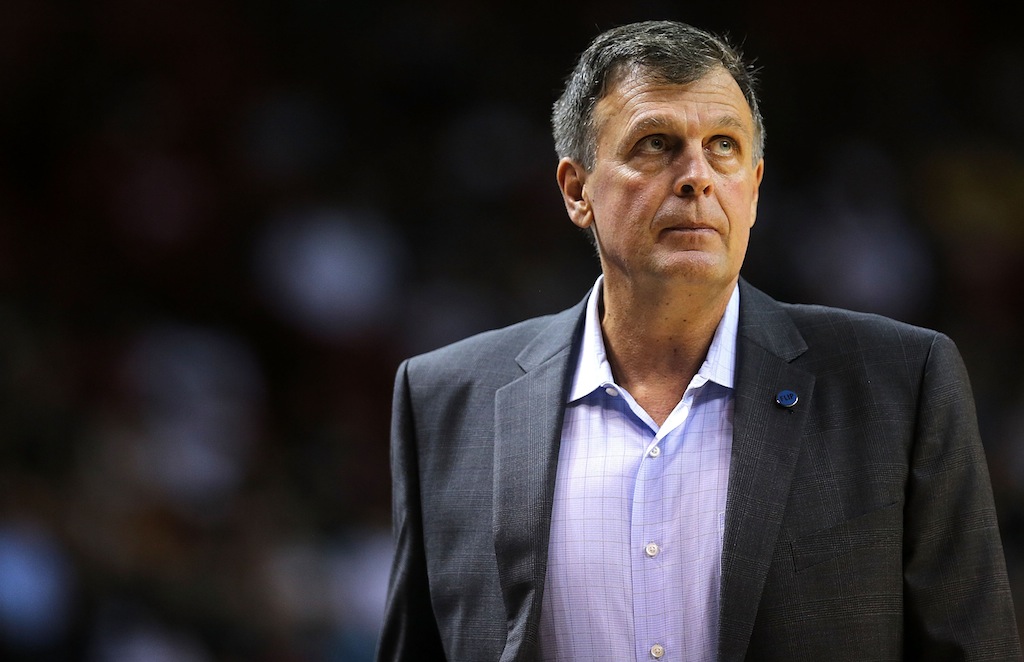 Another former Boston Celtic who was a Hall of Fame trash talker, Kevin McHale was certainly well-hated by fans and opposing players alike. We'll let you judge from the words of Larry Bird:
"Kevin McHale, one time, did one of the dirtiest things anybody can do to an opposing player," Bird told Mazzeo. "He told his buddy, a college friend, a teammate (at one point) at the end of the game in Golden State we were up pretty big — and we were just getting ready to go out of the game — and Kevin told him when he came in, he said, 'When you get the ball in the low post, you just turn and shoot it over me, and I'll just act like I'm defending you.' Sure enough, they threw it in there, he turned and Kevin batted the shot about six rows up into the stands."
9. Bill Laimbeer
Another one of the bad-boy Detroit Pistons to make the list is big Bill Laimbeer. Lost in the fact that Laimbeer became an on-court thug and a bit of a caricature by the time his career was over is that he was actually a good player early on, making four All-Star teams. But Laimbeer was one of the enforcers for Detroit.. He drove opposing fans nuts and left opponents shaking their heads after his unnecessarily hard fouls. It's not just that the Pistons were hated; it was more that Laimbeer was one of the big reasons they were hated.
8. Dwight Howard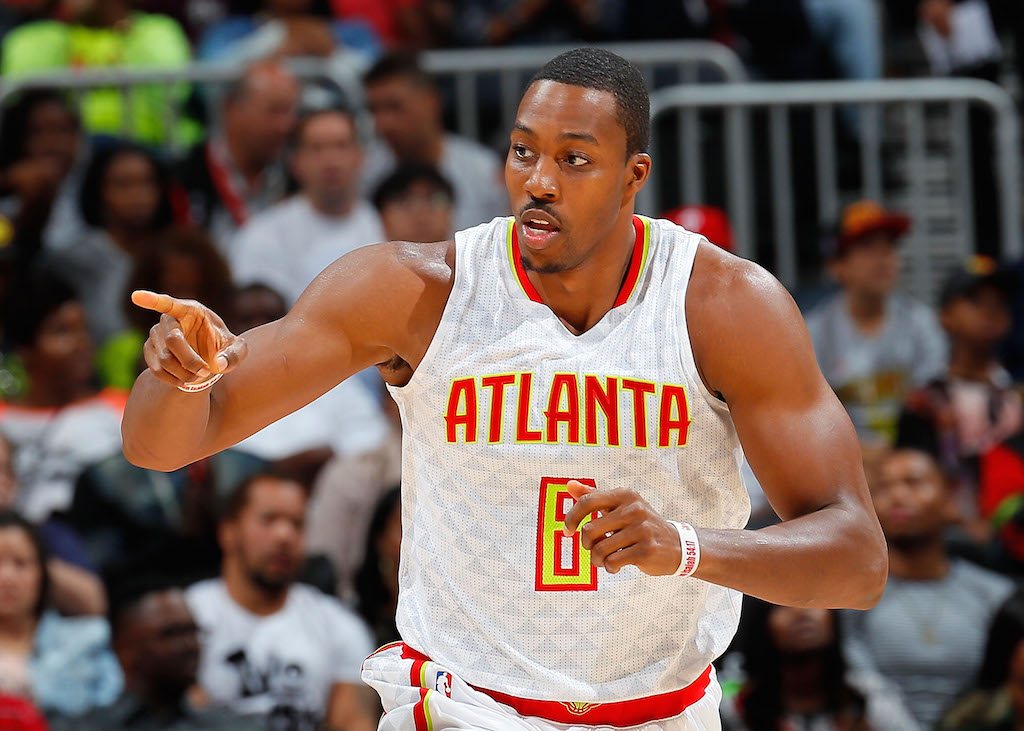 On the opposite side from a guy like Laimbeer is center Dwight Howard. Howard has developed a reputation around the league as being somewhat disingenuous and unlikable. It started with his exit from Orlando, when he was traded to the Los Angeles Lakers and struggled to get along with Kobe Bryant. Then, in what felt like an unprecedented event for Lakers fans, the All-Star center chose to leave LA in free agency and signed with the Houston Rockets. Howard has now moved on to his hometown Atlanta Hawks, where he continues to attempt to rebuild his reputation.
7. Kevin Garnett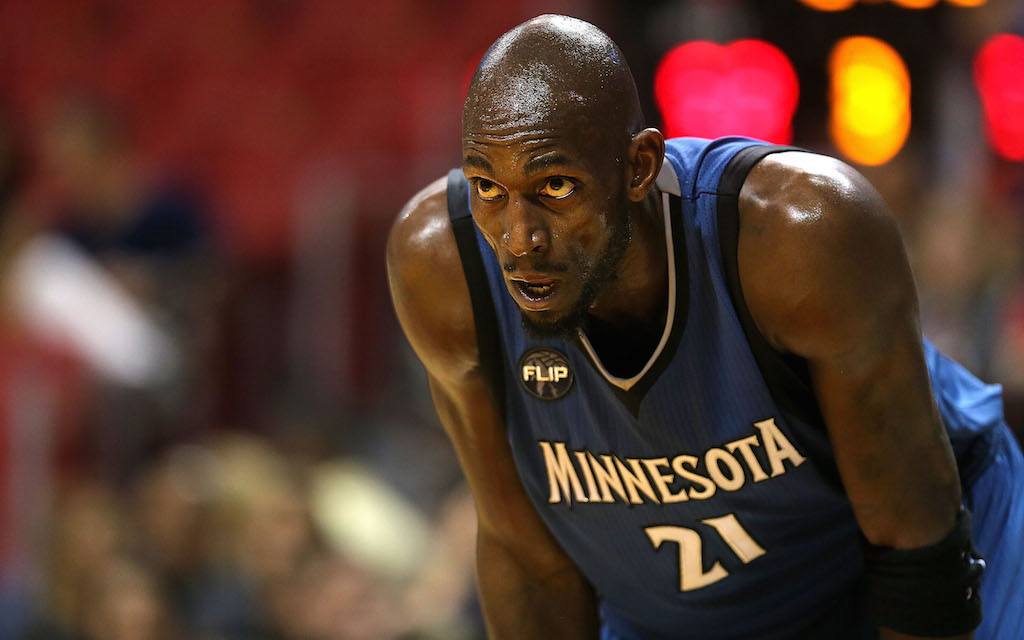 Kevin Garnett is well-known as one of the biggest trash talkers in NBA history. But sometimes you can take it a bit too far. There's being a competitor, and then there's being a jerk. Kevin Garnett is a jerk. He once told an NBA player with alopecia that he looked like a cancer patient; smacked a jump-shooter in the groin; and has made other attempts at intimidation to get the competitive advantage. Garnett is one of the best to ever play and an NBA champion. However, his reputation makes him one of the most hated NBA players in history, too.
6. Rick Mahorn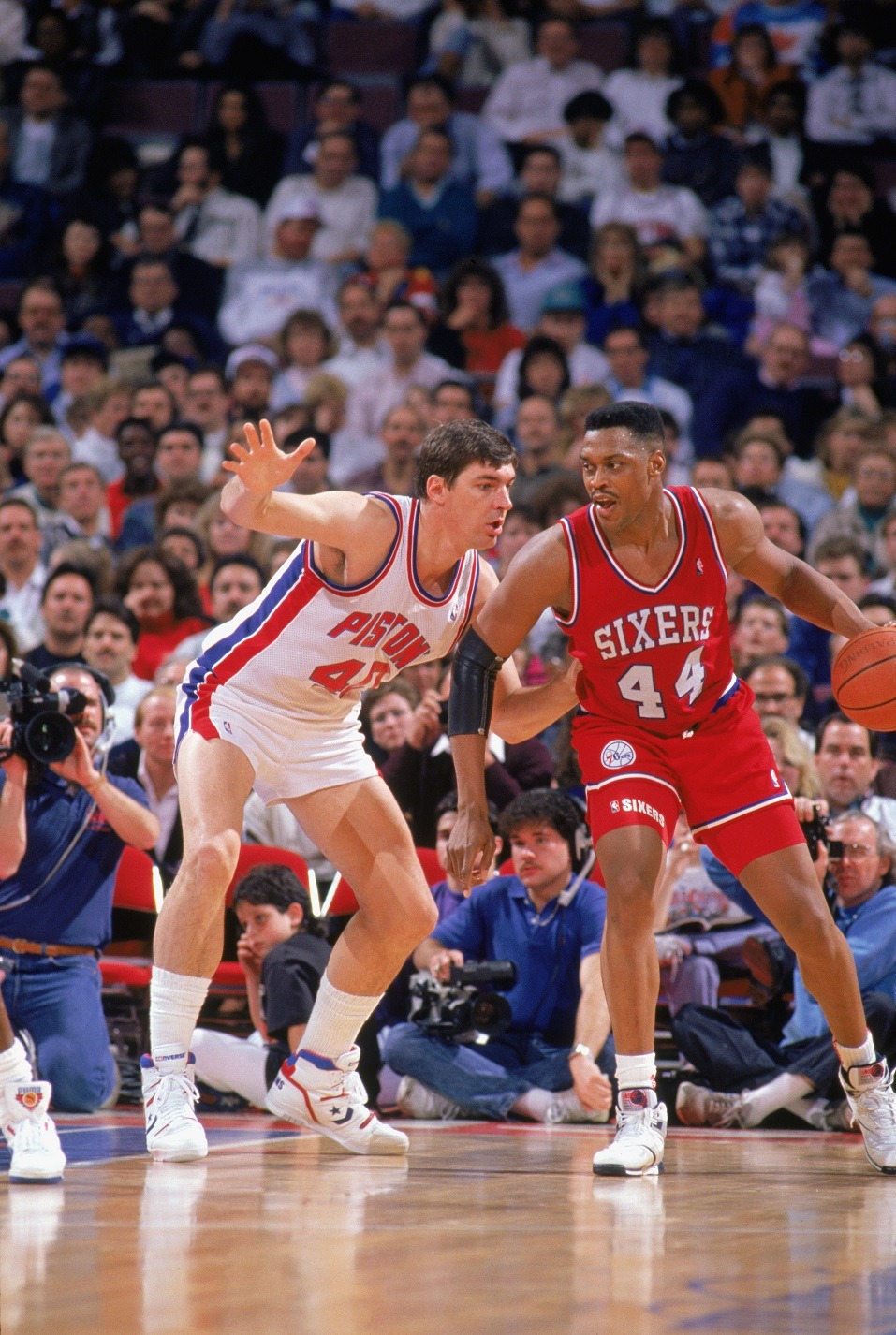 The third 1980s Pistons player to make this list is center Rick Mahorn. Unlike Laimbeer, Mahorn was never a great basketball player, which pretty much made "goon" his only role. He retired after playing 18 NBA seasons with averages of 6.9 points and 6.2 rebounds per game. Mahorn is one of the dirtiest players to ever play the game, which shouldn't come as a shock considering his presence on the Pistons. He would scream at the referees to intimidate them, knock players over with hit with his ample rear-end, or simply get in fights to knock other teams off their game.
5. Metta World Peace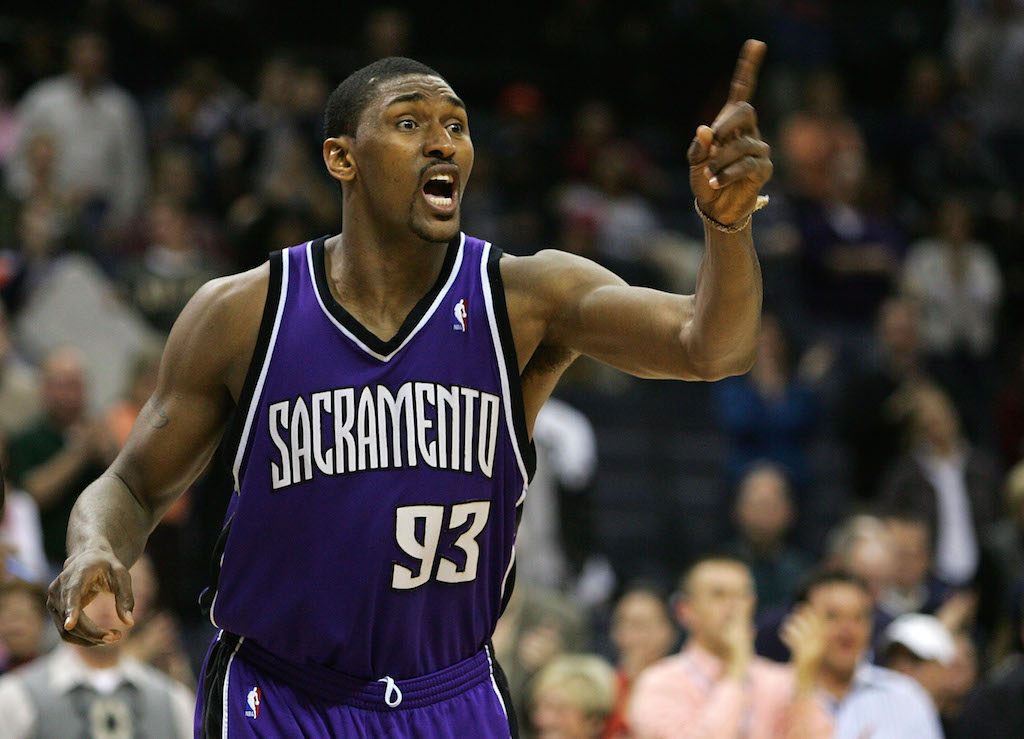 Metta World Peace, AKA Ron Artest, has been no stranger to getting in fights during his NBA career. He's the one who originally went into the stands in Detroit on the NBA's darkest day, the Malice at the Palace. He's endured suspensions and has been cast as one of the all-time villains in NBA history. But MWP has also won an NBA championship and a Defensive Player of the Year award. His tenacious defense that drives opponents insane is probably a big part of what people hate so much about him. That, and the fact that he's pretty unpredictable.
4. Dennis Rodman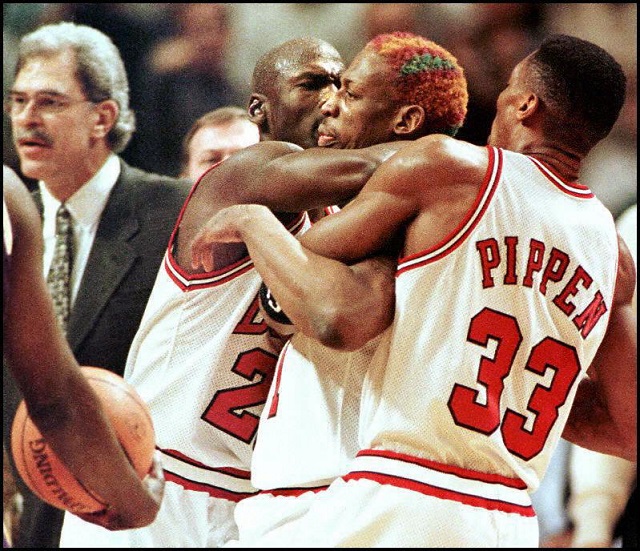 In somewhat of the same category as World Peace is former rebounding specialist Dennis Rodman. He was also a member of the '80s Detroit Pistons, although it wouldn't be totally fair to label him as such on this list.
While Rodman played a role on those teams, winning two championships, he didn't begin to become one of the bad boys of the NBA — dying his hair and covering his body with tattoos, which qualified as scary back in the '90s — until he moved on to play for the San Antonio Spurs and Chicago Bulls. Rodman was just a weird dude, kicking a cameraman, getting in trouble with his team during the NBA Finals, and wearing a wedding dress to a book signing.
3. Latrell Sprewell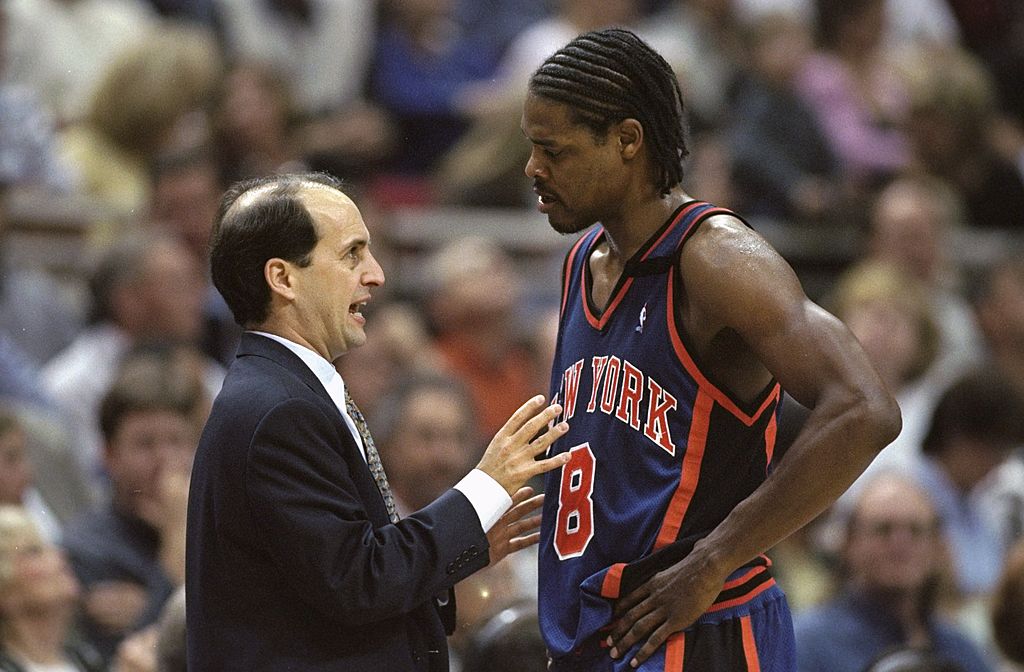 What can we say about Latrell Sprewell? The guy was a talented NBA player, averaging 18.3 points during his 13-year career, making four All-Star teams, and helping lead the New York Knicks to the NBA Finals in 1999. But there was a darker side to Sprewell, too. He missed the majority of the 1997–98 season with the Golden State Warriors after choking his head coach, P.J. Carlesimo. He got into a contract negotiation war with the Minnesota Timberwolves, dropping the "have to feed my family" line despite playing on a contract that paid him $14.6 million that year — an easy way to drive a wedge between the fans and any player.
2. Kobe Bryant
There are plenty of reasons that fans hate Kobe Bryant. He forced a trade from the Charlotte Hornets to the Los Angeles Lakers at the tender age of 18, he shot the ball too much, he drove Shaq and Phil Jackson out of Los Angeles, and he was unnecessarily hard on his teammates. Oh, and there was also the time he was charged with rape. Bryant is hardly a sympathetic figure. Lakers fans, by and large, love the guy for helping bring five championships to the team since the turn of the century. But throughout the NBA, there isn't a ton of love for the self-centered Bryant.
1. LeBron James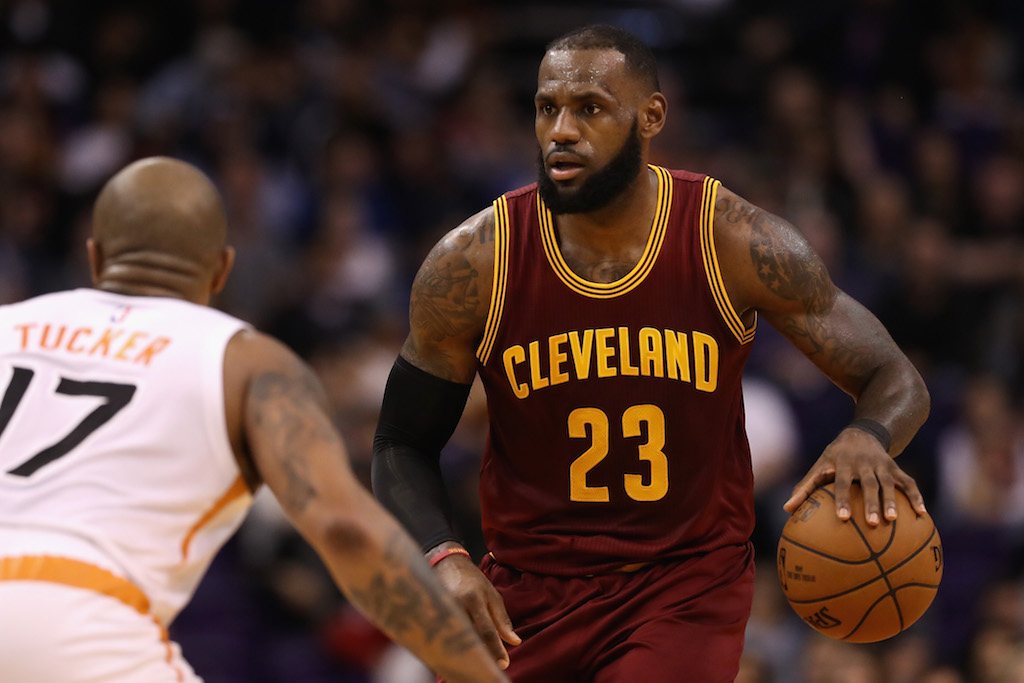 If there were one person who embodied NBA fans holding a petty grudge, it would be LeBron James. There are a multitude of things about James that have rubbed fans the wrong way for years, going back to when ESPN would air his high school games. There's his tattoo, which gives the self-proclamation that he's "The Chosen One." There's his nickname, "King James." And, of course, there was the fact that he would dance during timeouts and seemed more interested at an early age with goofing around and having fun than winning a championship.
Also, he often would pout when things didn't go his way. Then, LeBron showed off his arrogance in taking his talents to South Beach on national TV, crushing the city of Cleveland. James became the NBA's No. 1 most hated NBA player, despite being the best player in the league at the time. But some solid PR and a goodwill return to Cleveland have smoothed some of that over with the casual fan, even if Charles Barkley still can't let it go.
Statistics courtesy of ESPN and Basketball-Reference.