MLB
7 Most Overpaid Players in MLB Last Season
Originally published September 4, 2014
Every baseball player's salary seems inflated on a certain level. According to Business Insider, the average Major League Baseball salary of $3.9 million was the third highest among all world sports leagues. Unfortunately for organizations and their fans, the big contracts don't guarantee big performance.
In the 2014 MLB season, the recurring theme has been injuries, but there are several players healthy enough to take the field who haven't provided much value for their teams. Here are the seven most overpaid MLB players in 2014 based on contract value vs. performance this season.
Players who lost most or all of the season due to injury (C.C. Sabathia, Cliff Lee) were exempted from the list, though they may come back next year. Only players who took the field for at least half the season were considered. Rankings were set according to the player's annual salary in 2014. In many cases, even bigger paydays are ahead in contracts where the money was backloaded, but only salaries for 2014 were considered.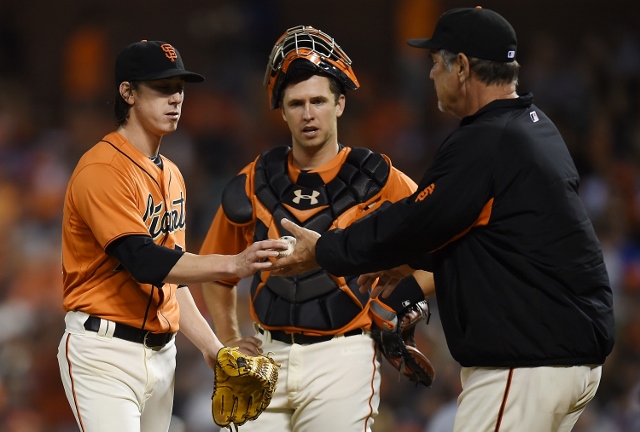 7. Tim Lincecum, San Francisco Giants ($17 million)
No-hitters are worth a lot, and Tim Lincecum pitched the second one of his career in June 2014 against the Padres. Other than a few sparkling outings, Lincecum has had a rough go of it in 2014, a year when he is making $17 million. In 26 starts, Linceum is 10-9 with a 4.64 ERA (-0.5 WAR). Things have gotten so bad that the Giants have moved Lincecum to the bullpen, which makes him a very expensive reliever for the foreseeable future.
If this contract (2 years, $35 million) seems crippling, it's not bad compared to what could have been for San Francisco. Lincecum actually turned down a five-year, $100 million offer in 2011 that would have taken him through the 2016 season at $20 million per year. All told, the Giants may save $27 million from that odd decision Lincecum made.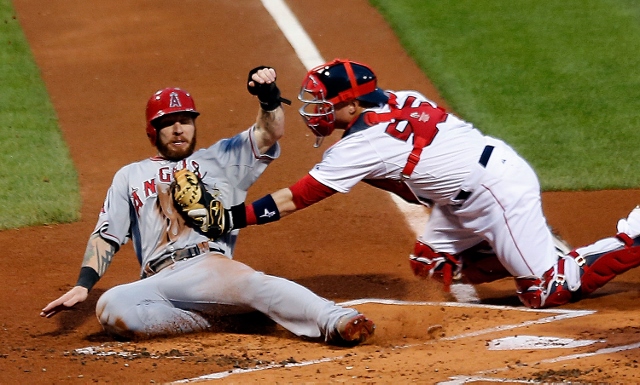 6. Josh Hamilton, L.A. Angels ($17.4 million)
While Josh Hamilton's performance was mediocre at best in 2014, the scariest portion of his five-year, $125 million contract has yet to come. Hamilton will earn $25.4 million in 2015 and $32.4 million in both 2016 and 2017. Sticking to the 2014 numbers alone, the Angels outfielder is batting .266 with 10 HR and 20 2B in 81 games. That isn't terrible, but it certainly doesn't cover the $17.4 million. Working with the $25 million average salary through the life of the contract, the 2014 numbers become more of a tragedy.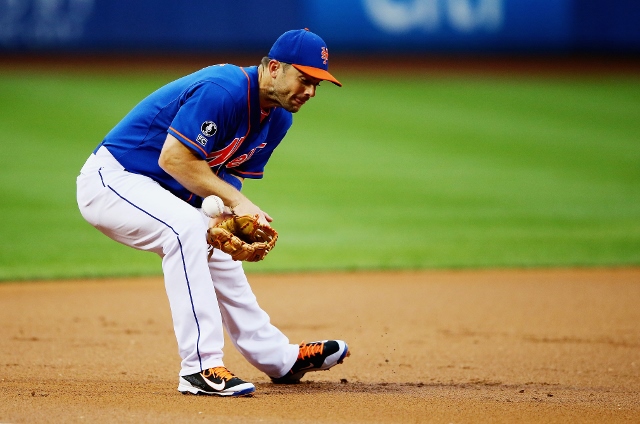 5. David Wright, New York Mets ($20 million)
David Wright's contract of $134 million over eight years ($16.75 million per year) seemed like a hometown discount when the Mets signed him through 2020. In the second year of the deal, Wright's numbers have dropped off precipitously. His batting average (.266), on-base percentage (.324), and slugging percentage (.368) are way down from his career numbers, with his power stats falling off the map.
Wright has 8 HR and 0 3B over 123 games in 2014, which explains the dip in slugging from a career average of .494 to .368 this season. What once seemed like a club-friendly contract is turning into a problem for the Mets.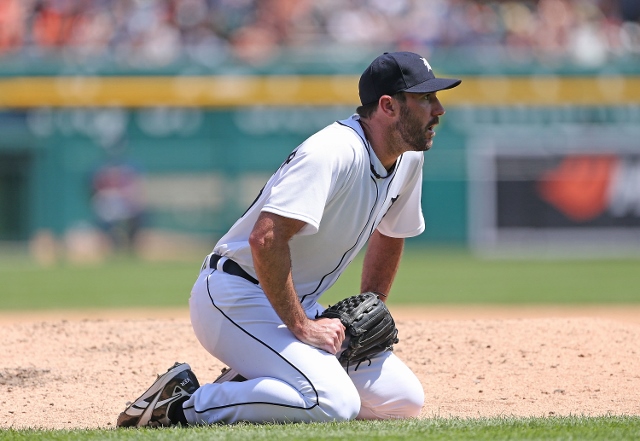 4. Justin Verlander, Detroit Tigers ($20 million)
Justin Verlander was not yet making the biggest salary he will earn with the Tigers in 2014, but most would agree the $20 million salary last season was not entirely deserved. Verlander is 11-11 with a 4.82 ERA and 1.44 WHIP over 26 starts in 2014. Strikeouts are down, baserunners are up, and Verlander appears lost on the mound at times this season.
He is set to begin the third year of a seven-year contract worth $180 million (average of $25.7 million per year) through 2020. Verlander's salary will bump up to $28 million from 2015 to 2019 before dipping back to $20 million in 2020, the last year of his contract.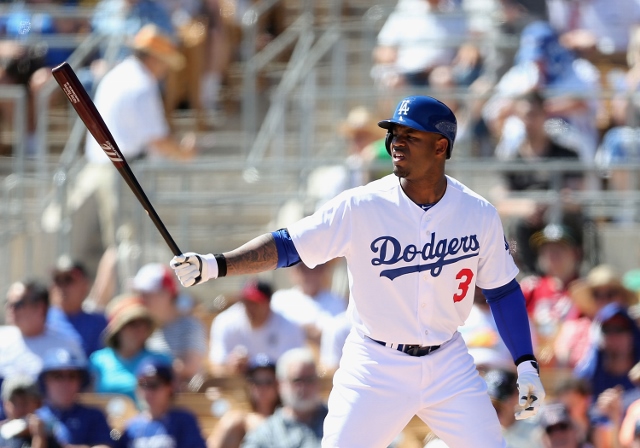 3. Carl Crawford, L.A. Dodgers ($21.1 million)
Boston made one of the worst signings in baseball history when the club inked Carl Crawford to a seven-year deal worth $142 million in 2011. Since then, Crawford has been an average player who has not hit well or been much of a threat on the base paths. Fortunately for the Red Sox, the Dodgers took this albatross of a contract off the club's hands in 2012.
Crawford continued to struggle with injury and subpar play in 2014. In 81 games, he hit .271 with 5 HR and 7 2B. To make matters worse, Crawford has hardly been a threat to get on base (.310 OBP). L.A. will have his services through the 2017 season, so there are three more seasons to go at an average salary over $21 million per year.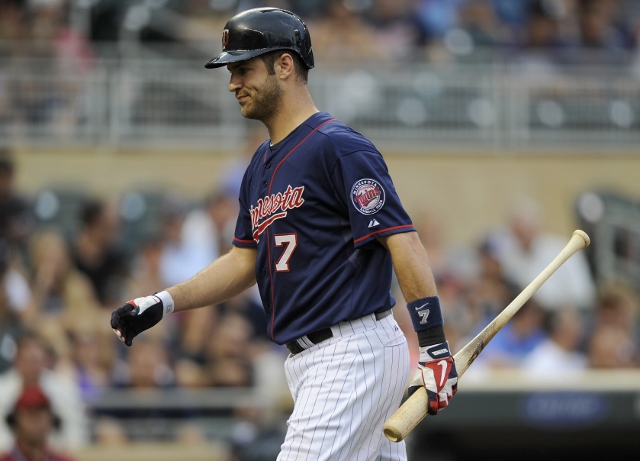 2. Joe Mauer, Minnesota Twins ($23 million)
The Twins were never a team to hand out big contracts to star players, even folks who deserved it. Minnesota's small-market philosophy kept them scrappy but usually competitive. When Joe Mauer (and, to a lesser extent, Justin Morneau) came along, it seemed like a good time to break the bank and go all in with a ballplayer, and the Twins did so. Team brass inked Mauer to an eight-year deal worth $184 million.
Though Mauer hit .319 in 2012 and .324 in 2013 (with a high OPS both seasons), he became a light-hitting first baseman with a .373 slugging percentage in 2014. Through 92 games, Mauer managed just 4 HR and 23 2B. Worst of all, his batting average dipped to .273, so not even the singles are coming as frequently. That's a far cry from his .319 career mark. Mauer is making $23 million in 2014, a salary he will continue to earn through the 2018 season.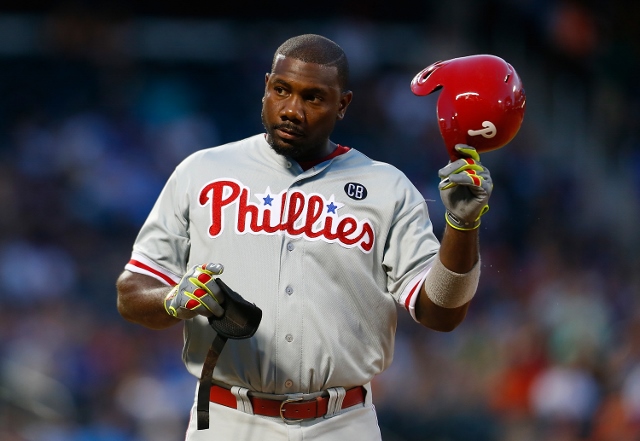 1. Ryan Howard, Philadelphia Phillies ($25 million)
The train wreck that is Ryan Howard's contract continues in 2014. On the positive side, Howard stayed on the field for most of the year for the Phillies. On the other side of the ledger, he's had a negative impact on the team according to the WAR statistic, which has him at -0.7 WAR in 2014. That means a minor league replacement could have a better season than Howard is having in Philadelphia. That doesn't sound worth the $25 million he is making.
Phillies GM Ruben Amaro is of course the most obvious target to blame, as are the management teams of every club that offered their stars the enormous contracts that turned sour in 2014. Howard's 19 HR and 81 RBI are respectable, but his .226 batting average and 15 doubles are ugly figures for the third-highest paid player in Major League Baseball. Looking ahead, Howard will earn $25 million in both 2015 and 2016 before he makes $23 million in the final year of his contract in 2017.
Thanks to Spotrac.com for the contract figures.
Stats are current as of August 28, 2014.