The 20 Most Underpaid NBA Players Today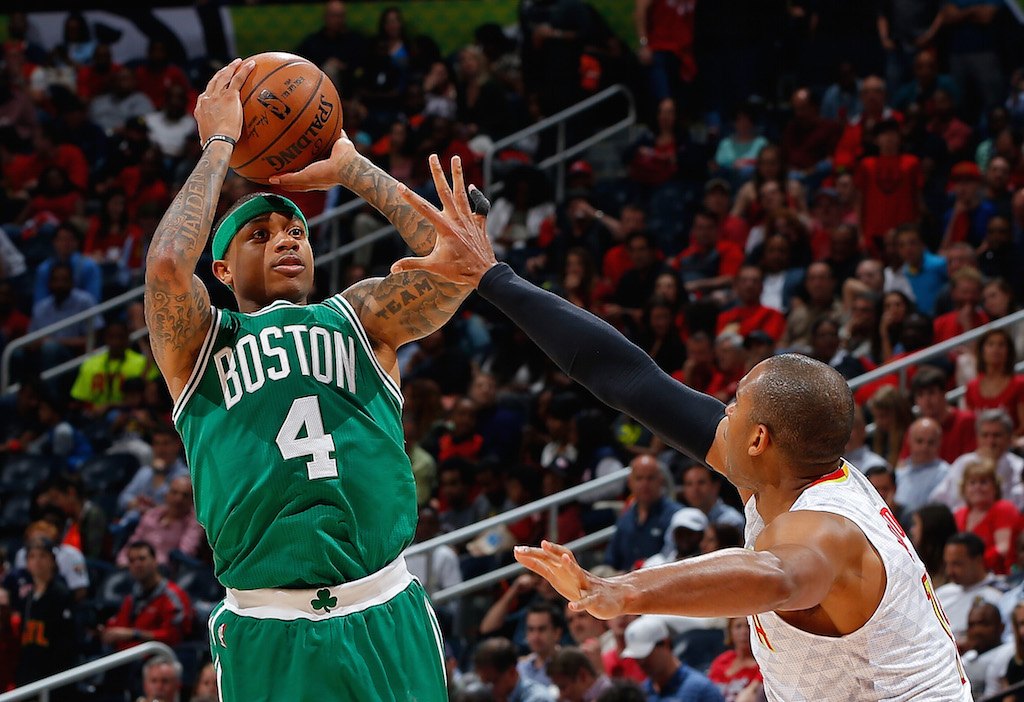 The NBA has long been known as a league where mediocre players can get a huge payday. Backup centers and guys with lots of talent but little drive have had lots of money thrown their way over the years. However, while there are certainly plenty of overpaid NBA players, many great players aren't quite making the kind of money they deserve, relative to the rest of the league.
Some guys put up great numbers, night after night, while working on a contract that's a fraction of what their colleagues make. Here, we look at the 20 most underpaid NBA players.
20. Jimmy Butler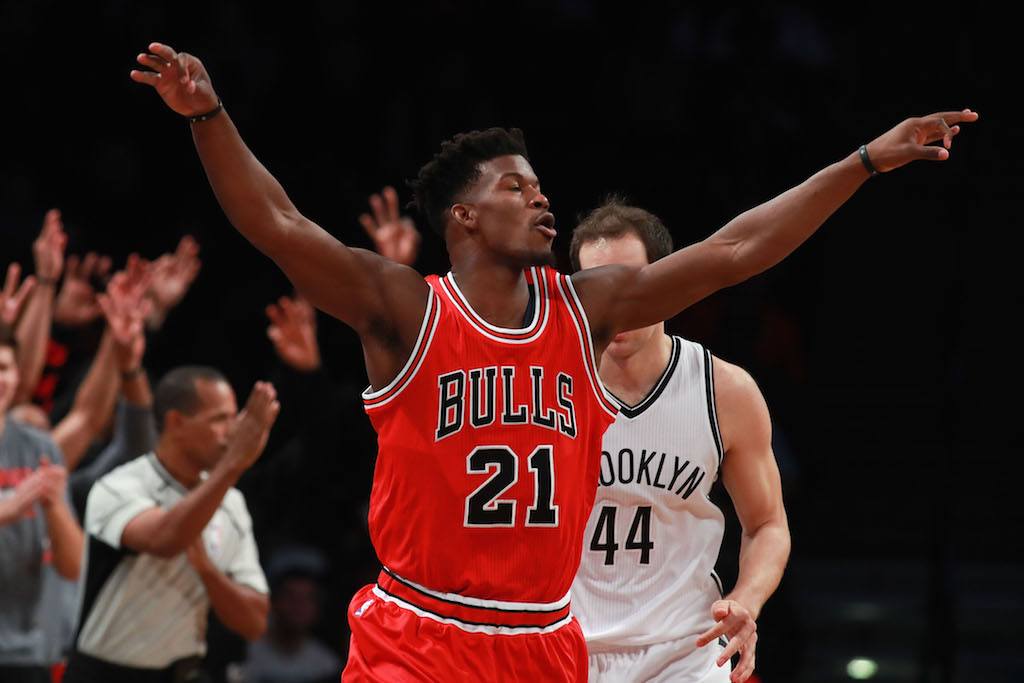 The Chicago Bulls' guard Jimmy Butler bet on himself in his contract year, and it worked out about as well as it could have. He signed a max contract in the summer of 2015, which means he'll make $17.5 million next season yea.
You might wonder how a player making $16.4 million on a max deal this year is "underpaid?" Well, the highest-paid player in the NBA this year is LeBron James at $30.9 million. Butler is making just over half that total, which ranks 46th in the NBA. Jimmy has established himself within the top-10 NBA players. He's averaging 24 points, 6.3 rebounds, and 5.1 assists per game this year.
[Update: On draft day, the Chicago Bulls traded Butler and the 16th overall pick to the Minnesota Timberwolves for Zach LaVine, Kris Dunn, and the No. 7 overall pick.]
19. DeMarcus Cousins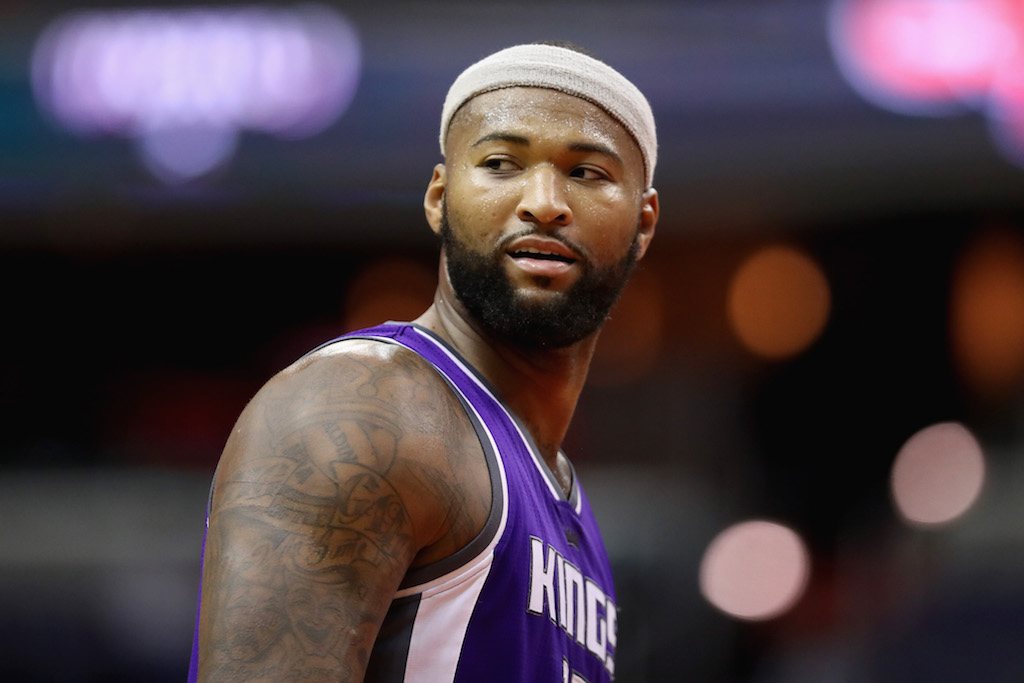 The contract extension that DeMarcus Cousins signed with the Sacramento Kings back in 2014 will take him all the way through the 2018 season. The downside of locking in the guaranteed money is that he, too, comes in as one of the most underpaid NBA players. His $16.9 million salary this year is the 43rd highest in the NBA, while he's out there performing like one of the very best. Cousins is averaging 27.6 points, 10.8 rebounds, and 4.8 assists per game. And now he has the luxury of playing next to Anthony Davis with the New Orleans Pelicans.
18. Kawhi Leonard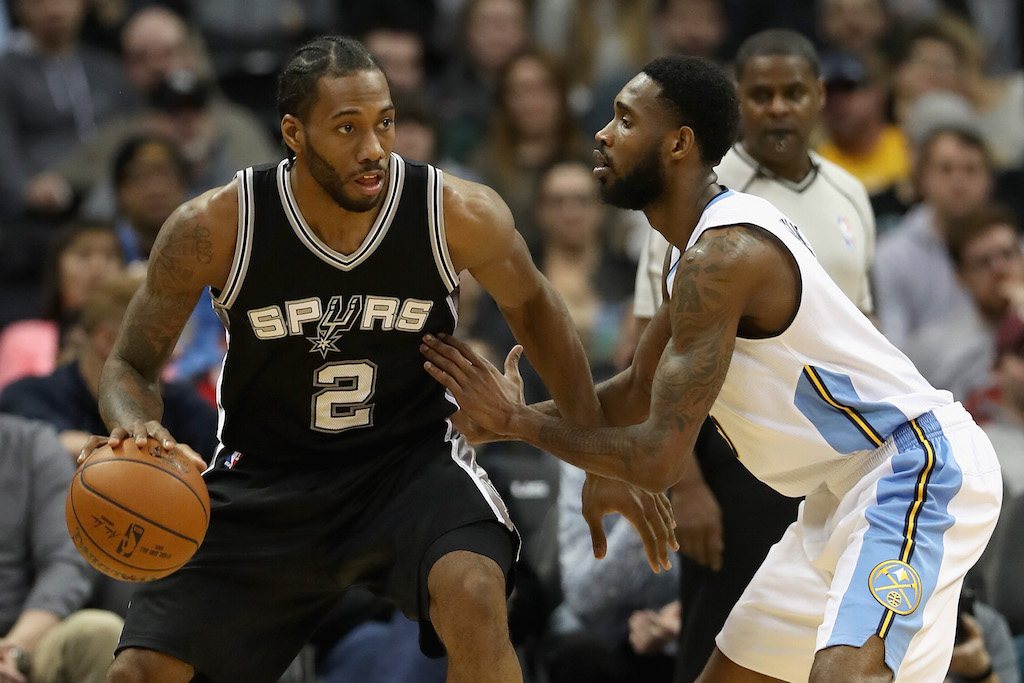 San Antonio Spurs forward Kawhi Leonard has accomplished a lot in his short career. He's an NBA champion, an NBA Finals MVP, and a two-time Defensive Player of the Year. Leonard has really developed into one of the top players in the game. But the Spurs get a real discount for that production, paying him $17.6 million this season. Again, that number sounds great to the average human being, but Leonard is ranked 34th in the NBA in salary this year; he's making less money than Luol Deng.
17. Kyrie Irving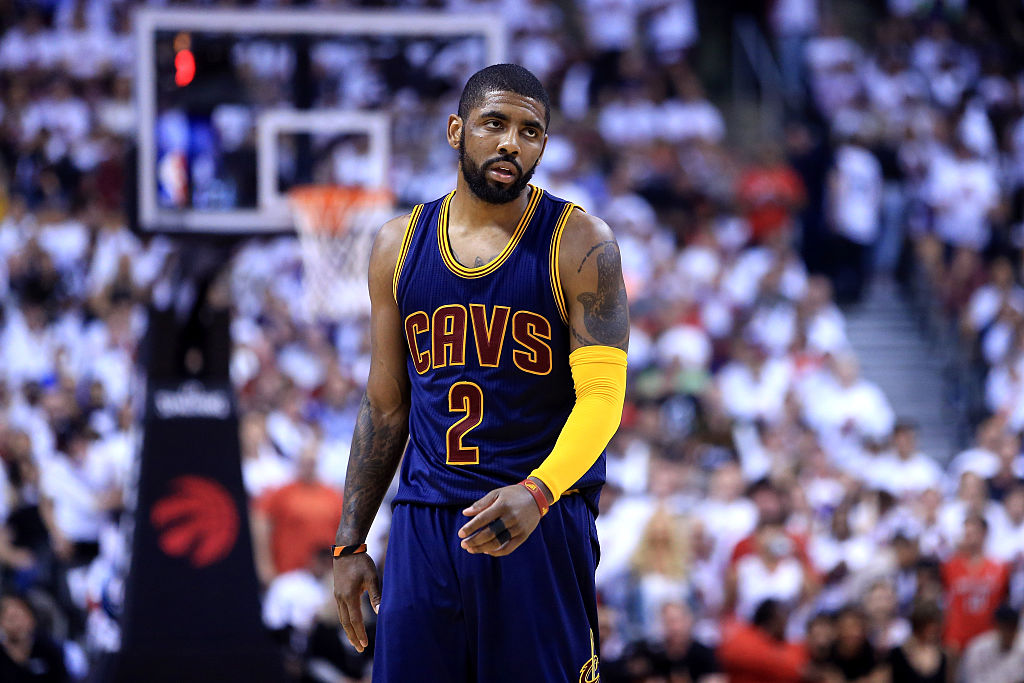 Making the exact same salary as Leonard is fellow NBA champion Kyrie Irving. The Cleveland Cavaliers point guard is having his best year to date, averaging 24.6 points and six assists per game while making his fourth All-Star team at the age of 24. What's even more important: Irving has been healthy on the court while earning his $17.6 million salary. He's locked in with the Cavaliers at well below the market rate for the next two seasons, as well. However, a player option for 2019–20 could give him the opportunity to get an even more massive payday.
16. Klay Thompson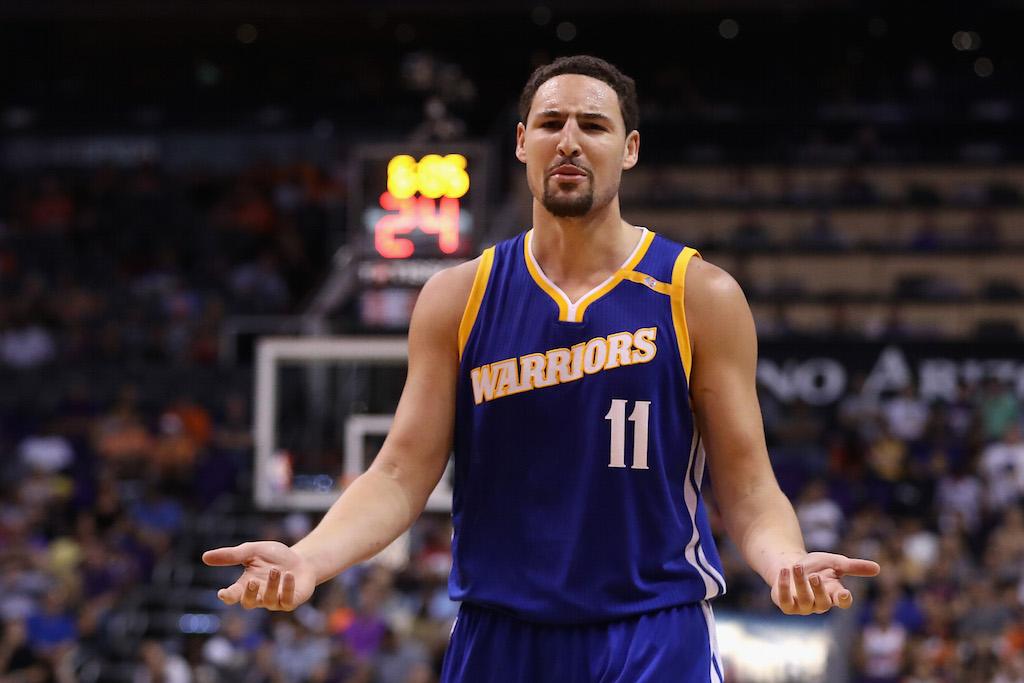 Golden State Warriors guard Klay Thompson tends to get overlooked because he's the third-best player on his own team. But make no mistake: Klay Thompson is really good. Three of the four seasons with the most three-pointers made by a single player come from Thompson's teammate, Stephen Curry, but Thompson's 276 threes made in 2015–16 is the third-best mark of all time. The fact that he's making just $16.6 million this year — good for the No. 45 overall spot in the NBA — is a shame.
15. Gordon Hayward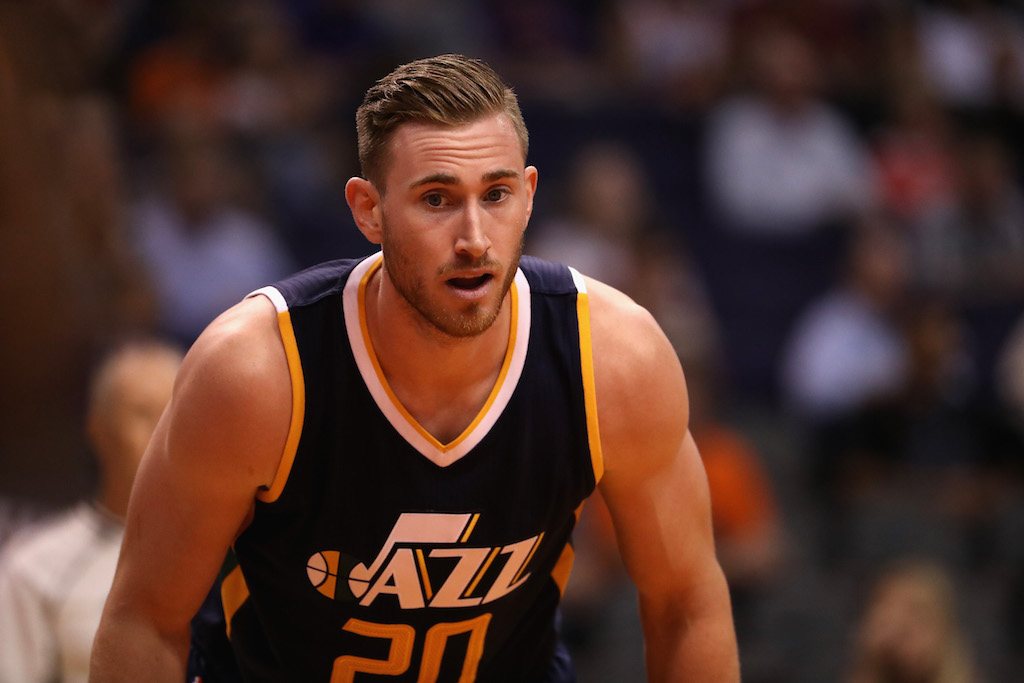 Utah Jazz forward Gordon Hayward is another breakout NBA player this season. He made his first All-Star team in his seventh season, averaging 22.5 points and 5.6 rebounds in helping lead the Jazz to the third-best record in the Western Conference (to date). Hayward is making just $16 million in salary this year for Utah, ranking as the 48th highest-paid player in the game. The good news is that he has a player option for next season, meaning he'll almost certainly opt out and get a massive new deal.
14. John Wall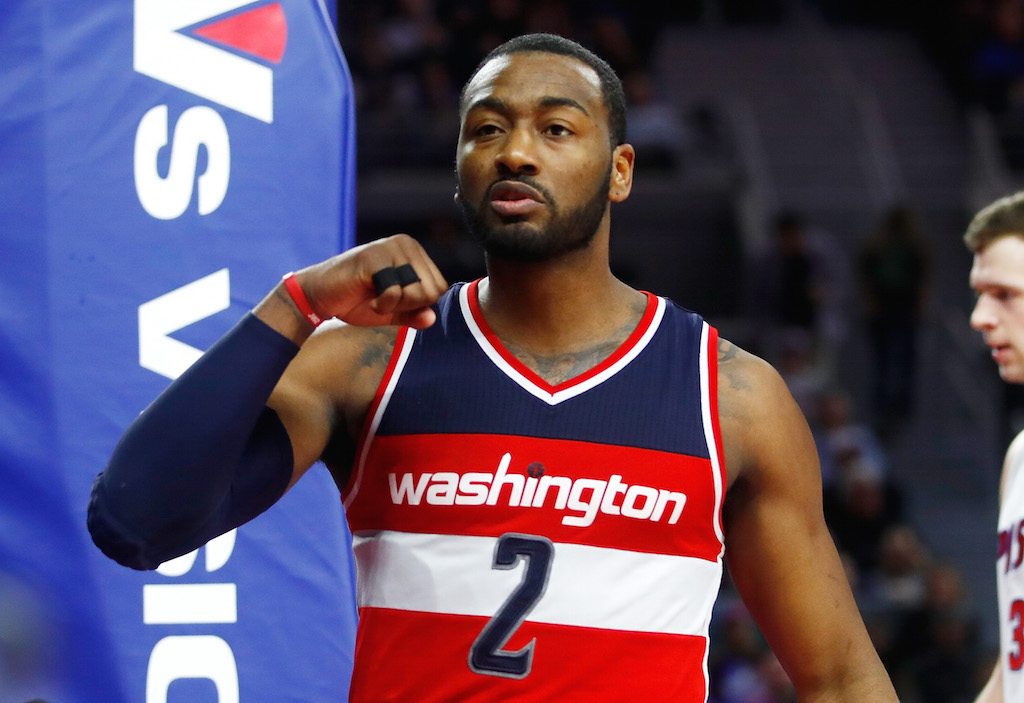 Washington Wizards point guard John Wall is having the best year of his career, setting career-highs in points (22.7), assists (10.8), and field goal percentage (44.9%). It shouldn't surprise anyone that this runs parallel with the Wizards taking off in the second half of the season. They currently hold the third-best record in the Eastern Conference. Wall is making just $16.9 million this season — tied with DeMarcus Cousins for 43rd in the NBA — and he's under contract for two more seasons in Washington.
13. Kemba Walker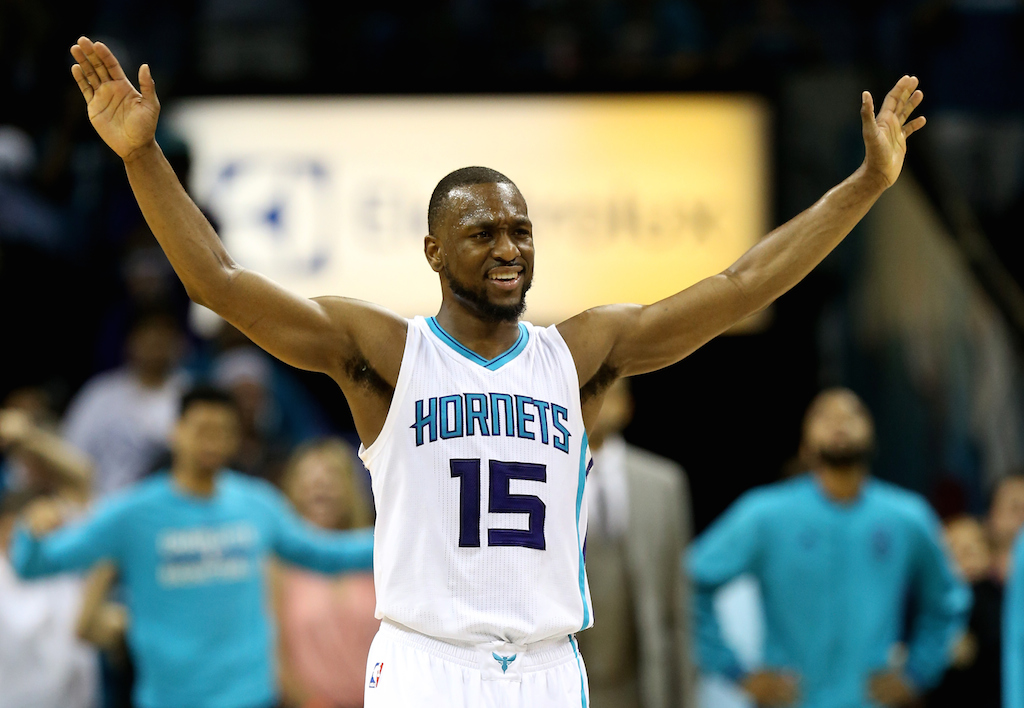 The 26-year-old Charlotte Hornets point guard is having his best season in 2016–17, making his first All-Star team. Kemba Walker has averages of 22.8 points, 5.4 assists, and 4.1 rebounds so far this season. He's shooting a career-high 45.2% from the field and 40.5% from three-point range in the process. Under his current contract, Walker receives a flat $12 million in each of the next three seasons, which ranks 84th overall in the NBA. Walker will be nearly 29 years old when he can finally hit free agency and seek a bigger deal.
12. Kyle Lowry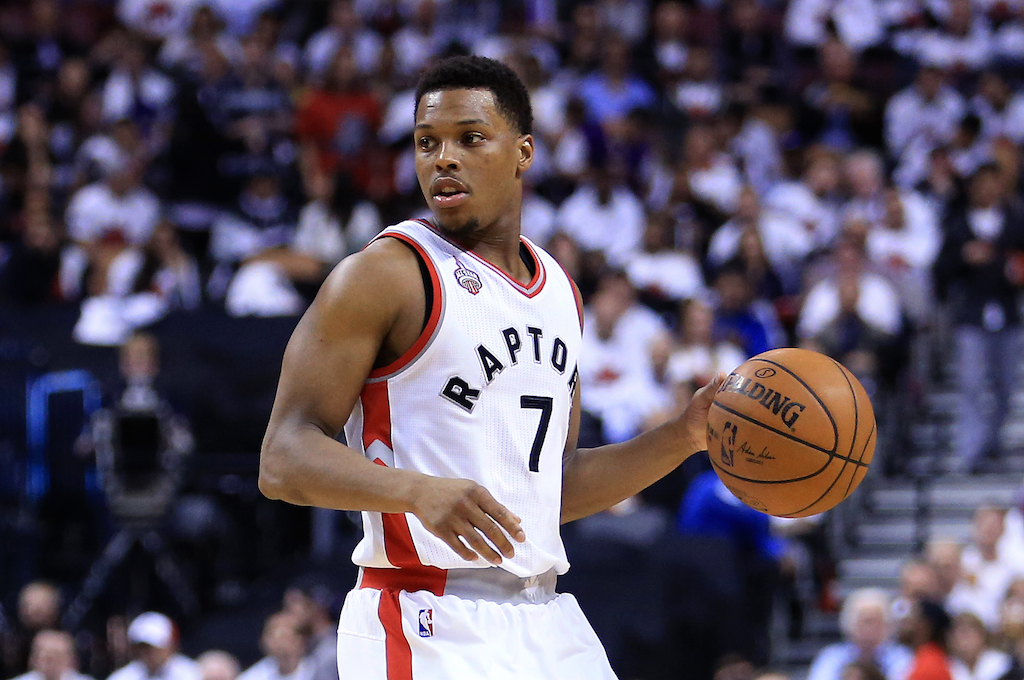 Tied with Walker for 84th in the NBA is Toronto Raptors point guard Kyle Lowry. A late bloomer who's made the All-Star team in each of the last three seasons, Lowry was posting career-bests with 22.8 points, 46.3% from the field, and 41.7% from three-point range when he sustained an injury that will likely sideline him until at least the playoffs. The good news for Lowry, however, is that he will be a free agent this summer, which means the $12 million he currently makes will likely double.
11. Jeff Teague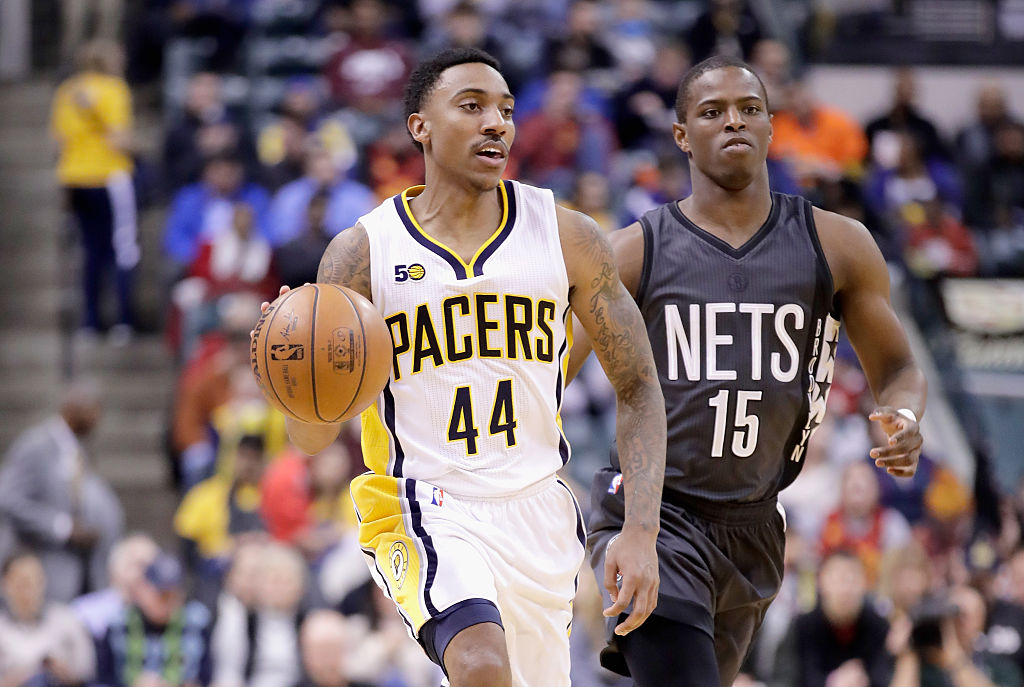 In his first year with the Indiana Pacers, point guard Jeff Teague might be having the best season of his career. He didn't make the All-Star team, like he had with the Atlanta Hawks back in 2014–15, but he's averaging 15.5 points and career-highs in assists (8.1) and rebounds (4.2). Teague is already 28 years old and is only making $8.8 million this year, which is way below market rate for a quality starting point guard. He is a free agent this summer as well, so expect that salary to go way up next season.
[Update: Teague agreed to a three-year, $57 million contract with the Minnesota Timberwolves.]
10. Stephen Curry
The reigning two-time MVP of the NBA is actually one of the most poorly compensated players given his production level. Over the last four seasons, Curry has averaged 25.7 points, 7.4 assists, 4.6 rebounds, and 43.4% shooting from beyond the arch. He's made the All-Star team all four years. For three straight years he's been the leader of the best team in the NBA. Curry is making a shocking $12.1 million this season, good for 80th in the league. He's slated to hit free agency and get a new, much larger contract this summer.
[Update: Curry signed a record-breaking, five-year, $201 million contract with Golden State.]
9. Andrew Wiggins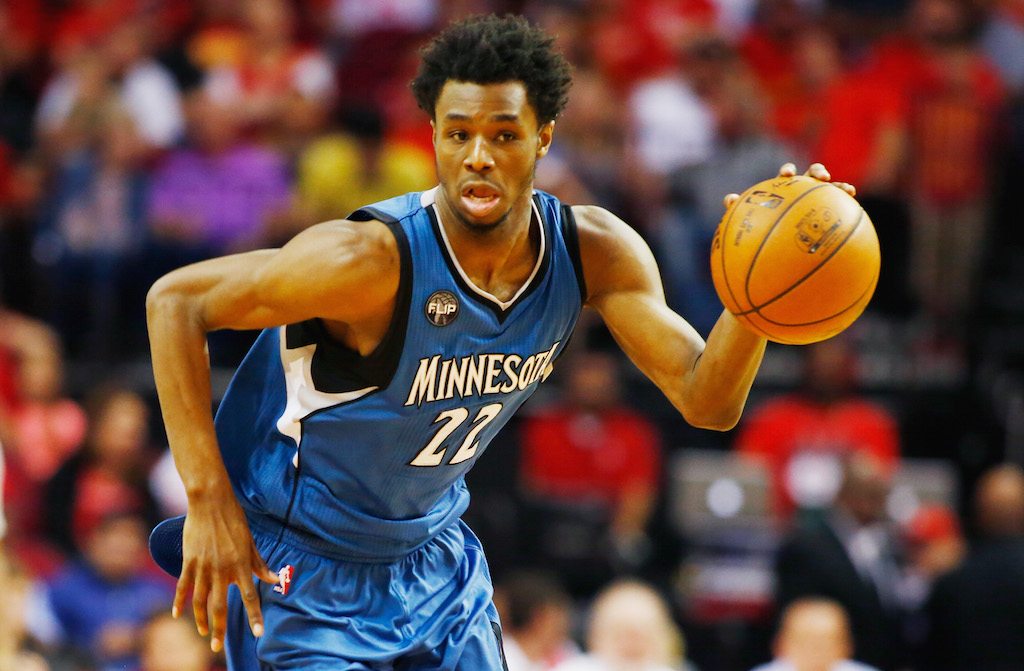 Drafted with the first overall pick in 2014, Minnesota Timberwolves forward Andrew Wiggins has improved every single year in the NBA. Now just 21 years old, Wiggins is averaging 23.4 points and 4.2 rebounds per game for the T-Wolves while playing a career-high 37.2 minutes per game. He's still on his rookie contract, which means he's the 157th highest-paid player in the league at $6 million per year. Wiggins will get $7.5 million next year before he becomes a restricted free agent. At that point, he'll go from very wealthy to extremely wealthy.
8. Dennis Schroder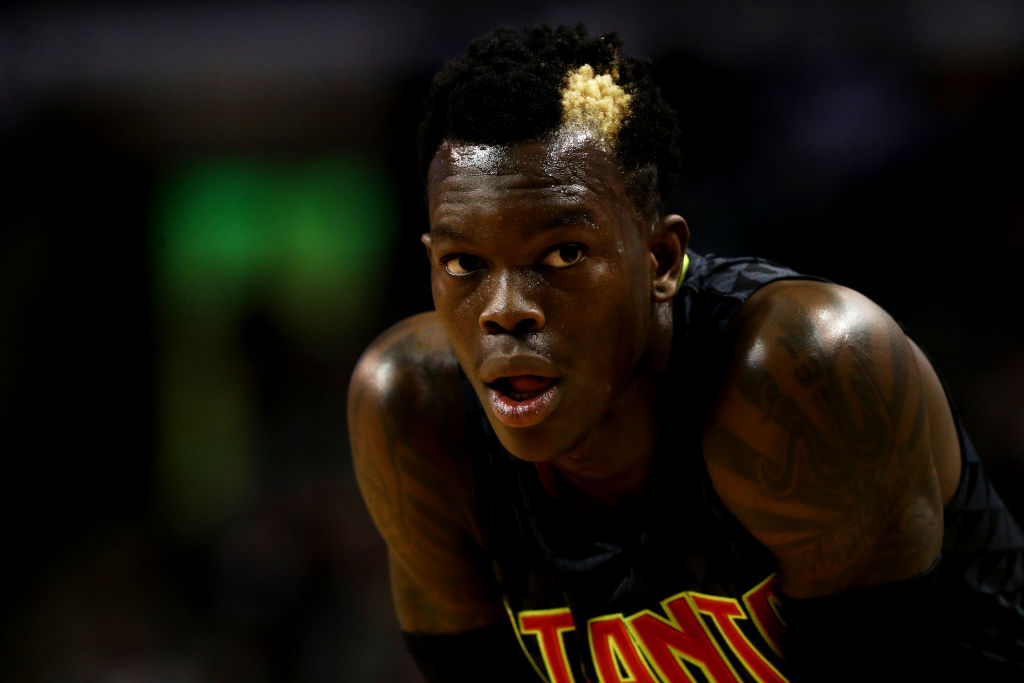 When the Atlanta Hawks traded point guard Jeff Teague to the Indiana Pacers, they sought to open up a starting spot for guard Dennis Schroder. In his first season as a starter with the Hawks, Schroder has put up career-highs across the board: 30.8 minutes, 17.4 points, and 6.3 assists per game. He's also making just $2.7 million this year, making him extremely underpaid for his performance level. The good news for Schroder is that he signed a four-year, $70 million extension prior to the season, which raises his salary to $15.5 million next season.
7. Devin Booker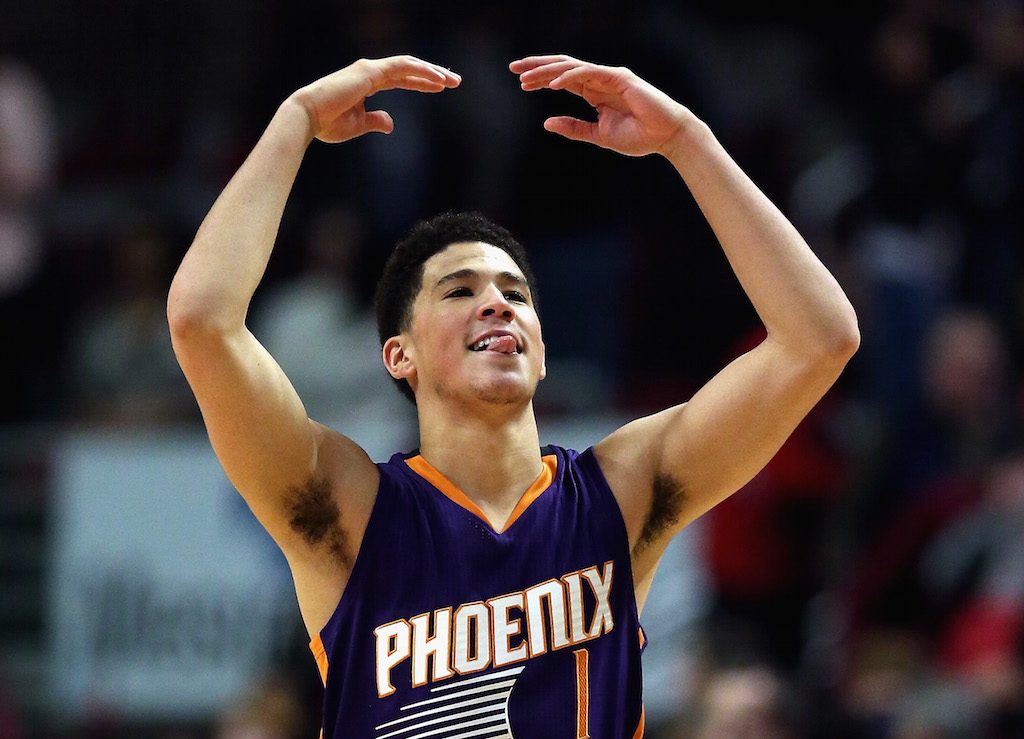 The Phoenix Suns' 20-year-old guard, Devin Booker, is experiencing an extraordinary sophomore season. Booker is averaging 34.6 minutes per game and getting up 17.6 shots per game, which equates to 20.9 points — the second-highest on his team behind backcourt mate Eric Bledsoe. Booker was drafted No. 13 overall in 2015, and his rookie scale salary pays him just $2.2 million this season. He'll deal with two more seasons of being underpaid after 2016–17 before he can become a restricted free agent and cash in.
6. Kristaps Porzingis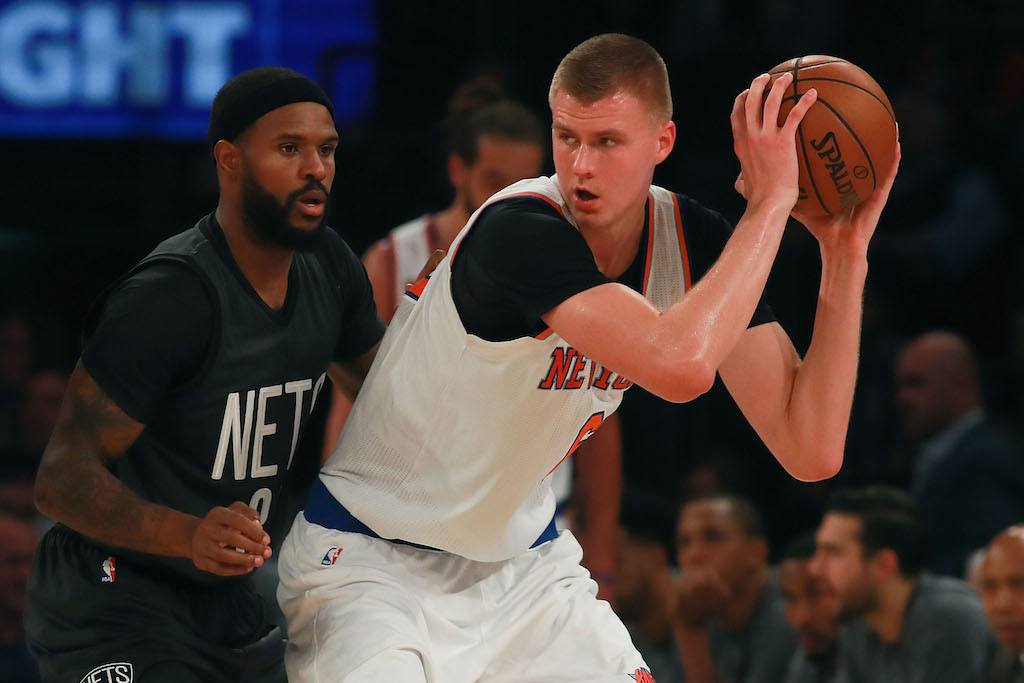 Another player like Booker who was drafted in 2015 and is currently on his rookie contract is New York Knicks forward Kristaps Porzingis. In his second year in the NBA, Porzingis is averaging 18.1 points and seven rebounds per game at the age of 21. Standing 7-foot-3, Porzingis is incredibly talented and projects to be one of the best players in the game in just a few short years. The good news for him in comparison to Booker is that his higher draft status (The Knicks took him No. 4 overall) equates to a higher salary. Porzingis is making $4.3 million this year.
5. Nikola Jokic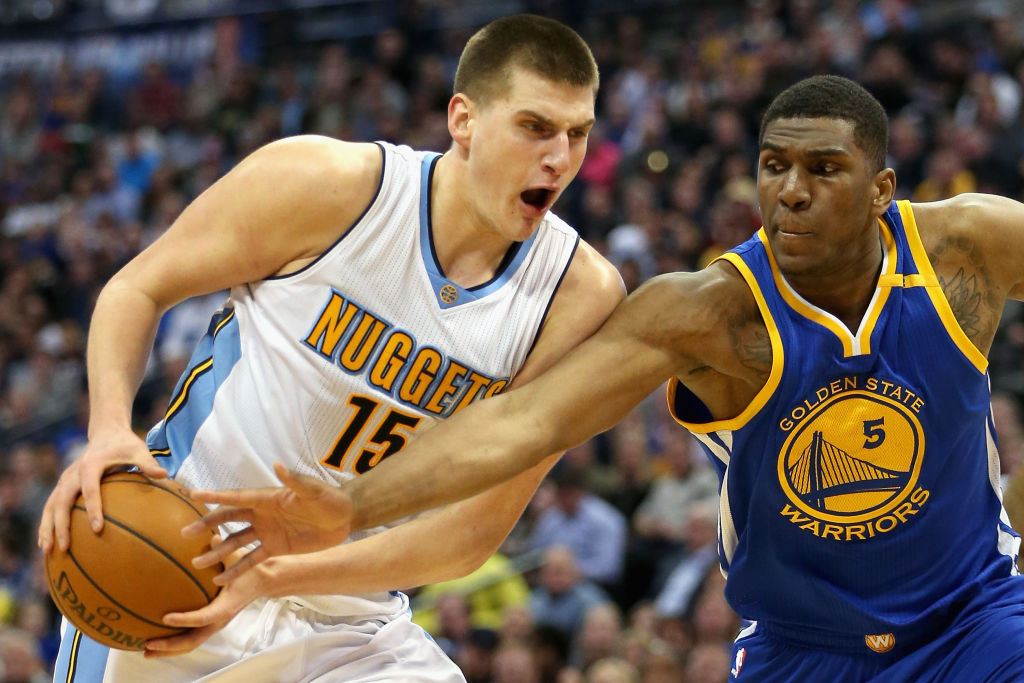 The Denver Nuggets drafted center Nikola Jokic in the second round in 2014, with the 41st overall pick. It turned out to be one of the biggest steals of the draft, as Jokic came over from Serbia after just one year and transformed into one of the better young NBA centers.
The 21-year-old is averaging 15.7 points, 9.1 rebounds, and 4.5 assists per game in just 26.9 minutes so far this season with the Nuggets, who are paying him an absurdly low $1.3 million this season. Jokic is due around just $2.9 million combined over the next two years before he can get his next contract.
4. Rudy Gobert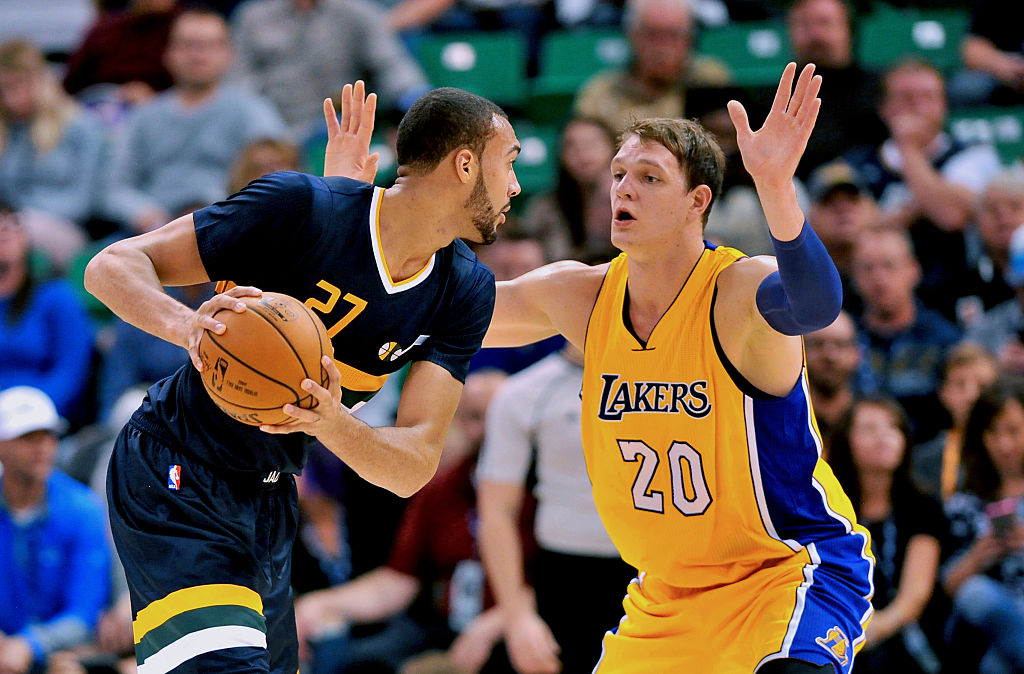 Utah Jazz center Rudy Gobert broke out this year, averaging 13.0 points, 12.8 rebounds, and 2.5 blocks per games — all career-highs with the latter leading the NBA. He's one of the contenders for the Defensive Player of the Year and one of the biggest reasons for the Jazz's resurgence in the West. However, he's doing all of it on a contract that pays him only $2.1 million this year. Prior to the 2016–17 season, Gobert signed a four-year, $102 million deal that kicks in next year. So this is likely his last appearance on the "most underpaid NBA players" list.
3. Karl-Anthony Towns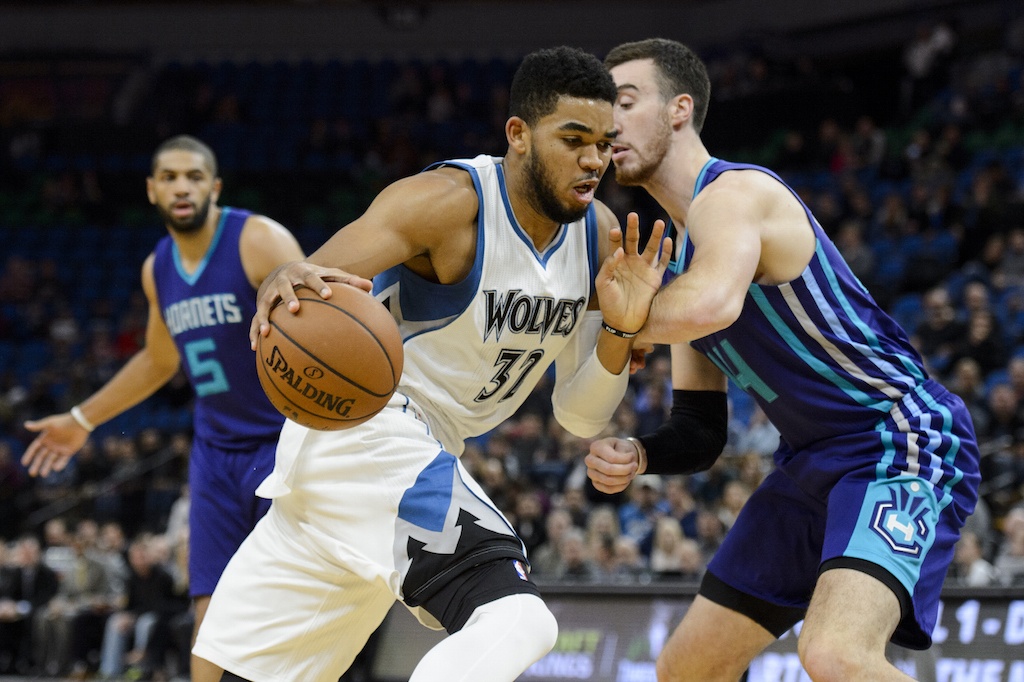 The No. 1 overall pick back in 2015 was center Karl-Anthony Towns, who toils for the Minnesota Timberwolves. He's taken a huge step toward stardom in his second year. Towns averages 24.1 points, 12.2 rebounds, 2.9 assists; he's expanding his game to incorporate the three-pointers — all at the age of 21. Somehow, Towns wasn't able to earn his way onto the Western Conference All-Star team. As he's still on his rookie contract, this budding superstar is also one of the most underpaid NBA players. Towns is earning $5.9 million this year.
2. Isaiah Thomas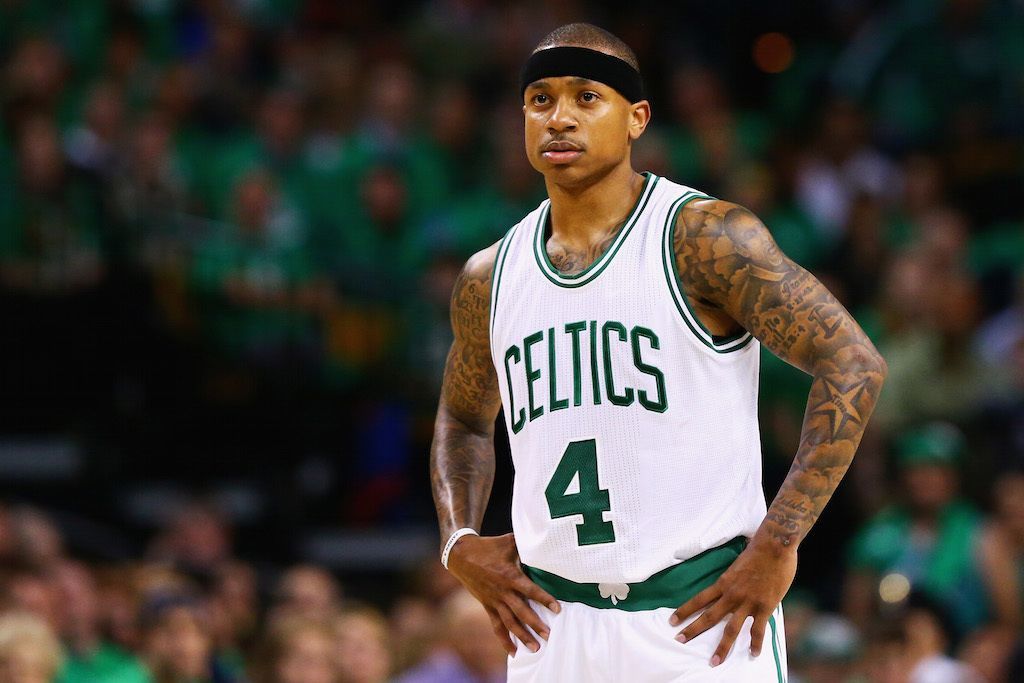 Due to the performances of Russell Westbrook and his likely-runner-up James Harden, he won't win the MVP this year . However Isaiah Thomas is having the kind of year that might've scored him an MVP award in another season. He's averaging a career-best 29.6 points per game for the Boston Celtics, who chase the Cleveland Cavaliers for the best record in the East. Because Thomas was a second-round draft pick with the Sacramento Kings back in 2011 and a bit of a late bloomer on the court, he's just making $6.6 million this year — the 145th highest salary in the NBA.
1. Giannis Antetokounmpo
The NBA player who's providing the most bang-for-your-buck this year: Milwaukee Bucks breakout star Giannis Antetokounmpo. "The Greek Freak" is averaging 23.4 points, 8.6 rebounds, 5.5 assists, 1.9 blocks, and 1.8 steals per games — all are career-highs.
The 22-year-old made his first All-Star team this season down in New Orleans at Smoothie King Stadium, which is appropriate for Antetokounmpo. His salary this year, as the No. 15 overall draft pick in 2013, is just $2.9 million. He signed a four-year, $100 million extension that kicks in next season with a $22.4 million salary.
Statistics courtesy of ESPN, Spotrac, and Basketball-Reference.