4 Most Underrated Lineups in the NBA
If we've learned anything from watching the NBA, it's that teams with stars win championships. This is why the Philadelphia 76ers tanked the last three seasons, and it's why Kevin Durant decided he'd rather be a "bad guy" in Golden State than a "hero" in Oklahoma City. When transcendent players join forces, the games become more exciting, ratings soar to unimaginable heights, and great teams have the chance to leave their mark on the record books. To us, the fans, this is all we see. If only that was all there was.
It's not uncommon to watch NBA games and only pay attention to the stars. These are the players we all know; the ones with the fat contracts, the lavish lifestyles, and the envious endorsement deals. The truth is, however, teams can't win on just stars alone. Teams win because of chemistry; they win because of "glue guys"; they win because of the unsung heroes who no one talks about. That is, until now.
Starting NBA lineups may get all the credit, but the real genius is when coaches get productivity from different groupings of players. The majority of these units fail to get the love they so richly deserve. But today, we choose to do the opposite. Based on the numbers, here's a look at the four most underrated NBA lineups.
1. Los Angeles Lakers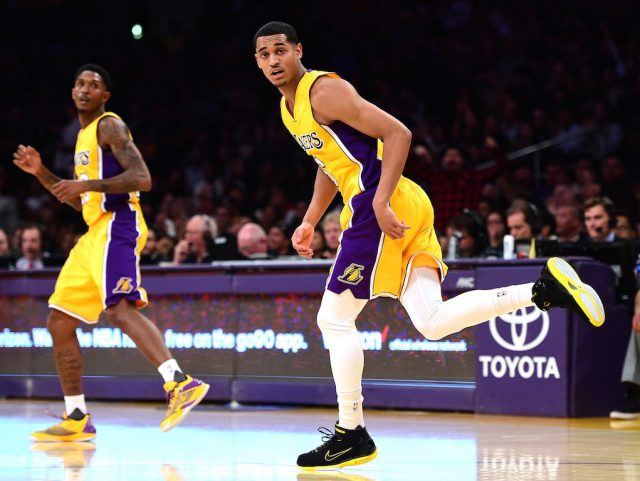 Lineup: Jordan Clarkson, Brandon Ingram, Larry Nance Jr., Lou Williams, Tarik Black
The Los Angeles Lakers may find a way to squeak into the postseason, but make no mistake, they're not remotely good enough to contend for an NBA title. Still, first-year coach Luke Walton has this group buying into what he's selling and it's clear the organization is finally heading in the right direction. To our surprise, the above lineup deserves a fair amount of the credit.
Clarkson, Ingram, Nance Jr., Williams, and Black have taken the floor together in 19 games and provided the Lakers with 189 minutes as a group. In that time, this unit has produced a net rating of 9.5 (courtesy of a 109.7 offensive rating and a 100.2 defensive rating); generated an effective field goal percentage of  51.6%; and amassed a player impact estimate (PIE) of 56.1. We're not saying this lineup is the answer to the Lakers' prayers, but given its current effectiveness, Walton may want to find this unit some more minutes.
2. Atlanta Hawks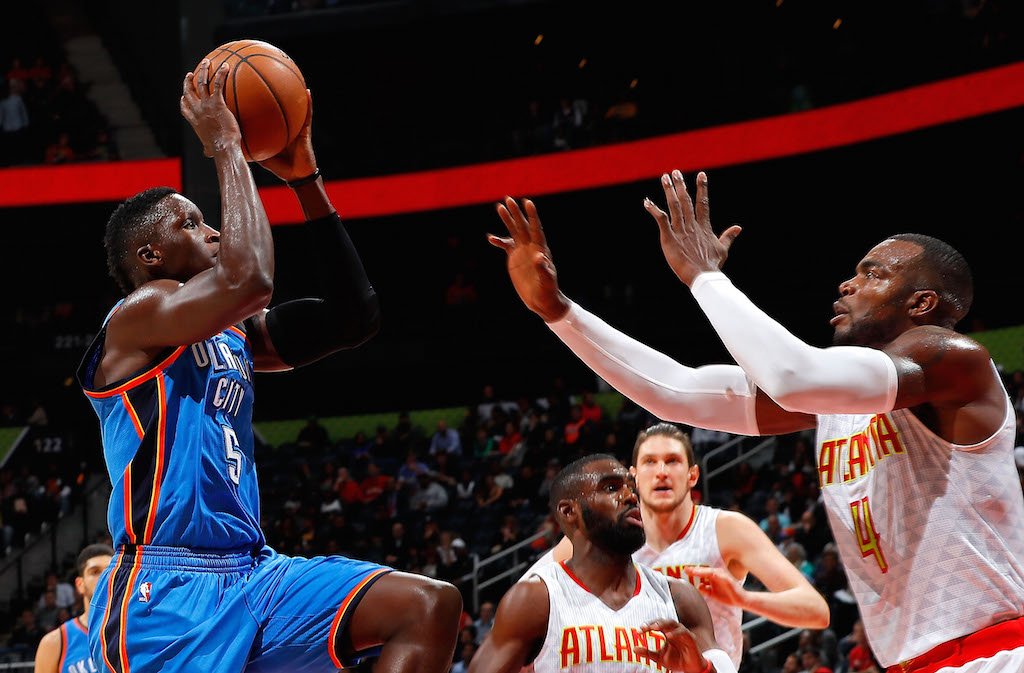 Lineup: Paul Millsap, Tim Hardaway Jr., Malcolm Delaney, Mike Muscala, Thabo Sefolosha
With an 11-12 record through their first 23 games, the Atlanta Hawks — currently No. 10 in the Eastern Conference — aren't exactly lighting the world on fire. The same, however, cannot be said about the lineup featuring Millsap, Hardaway Jr., Delaney, Muscala, and Sefolosha.
When these five players have been on the court together (52 minutes in 13 games), Atlanta has an offensive rating of 121.7, a defensive rating of 97.9, and an incredible net rating of 23.8. They also combine for an effective field goal percentage of 62.8%. The Hawks would be wise to play these five individuals together more often.
3. Toronto Raptors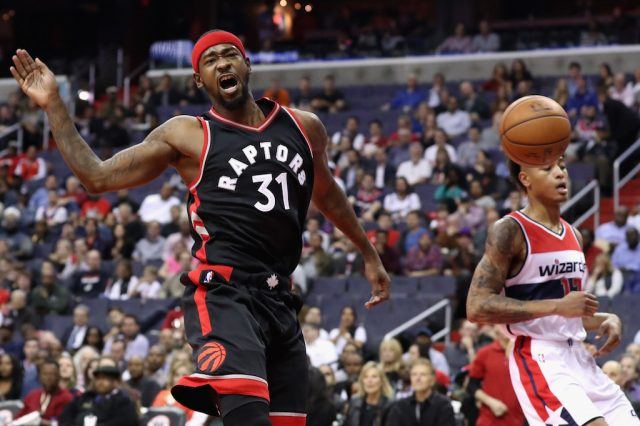 Lineup: Kyle Lowry, Cory Joseph, Terrence Ross, Lucas Nogueira, Patrick Patterson
After signing a massive contract in the offseason, it's clear Raptors shooting guard DeMar DeRozan hasn't wasted any time earning his paycheck, averaging 28 points in 35.9 minutes per game. There's no doubt that his sensational play so far in 2016–17 is a major reason why Toronto is second in the Eastern Conference with a 14-7 record. Yet, what's even more curious is the fact that the Raptor's most efficient lineup may actually be one that doesn't include their leading scorer.
When Lowry, Joseph, Ross, Nogueria, and Patterson take the floor together (14 games, 105 minutes), Toronto has an offensive rating of 132.1 and a net rating of 30.1. This unit also hits 62.3% of its shots and has an assist-to-turnover ratio of 2.30. At this moment in time, the Raptors are the only team in the East that looks capable of challenging LeBron and the Cavs. This particular unit could play a major part in making that happen.
4. Minnesota Timberwolves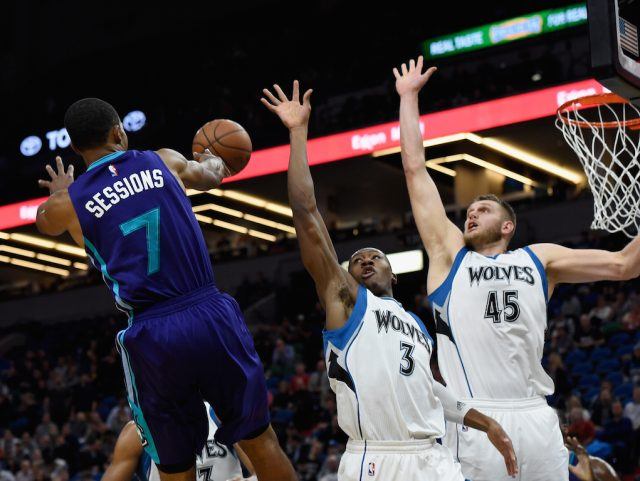 Lineup: Cole Aldrich, Nemanja Bjelica, Kris Dunn, Zach LaVine, Shabazz Muhammad
Everyone knows that Karl-Anthony Towns and Andrew Wiggins are the most talented players on a young and hopeful Minnesota Timberwolves team. In the end, the franchise will only go as far as these two take them. However, believe it or not, the club's most effective lineup does not feature either of these two gifted players.
In 54 minutes over 10 games, the lineup consisting of LaVine, Dunn, Muhammad, Aldrich, and Bjelica has a defensive rebounding percentage of 83.3%, an effective field goal percentage of 59.8%, and a net rating of 23.8. The Timberwolves may be struggling to live up to their potential now, but one thing remains clear, the future remains bright in Minnesota.
Statistics courtesy of Basketball-Reference and NBA.com.