What Are the Most Valuable College Sports Conferences in 2016?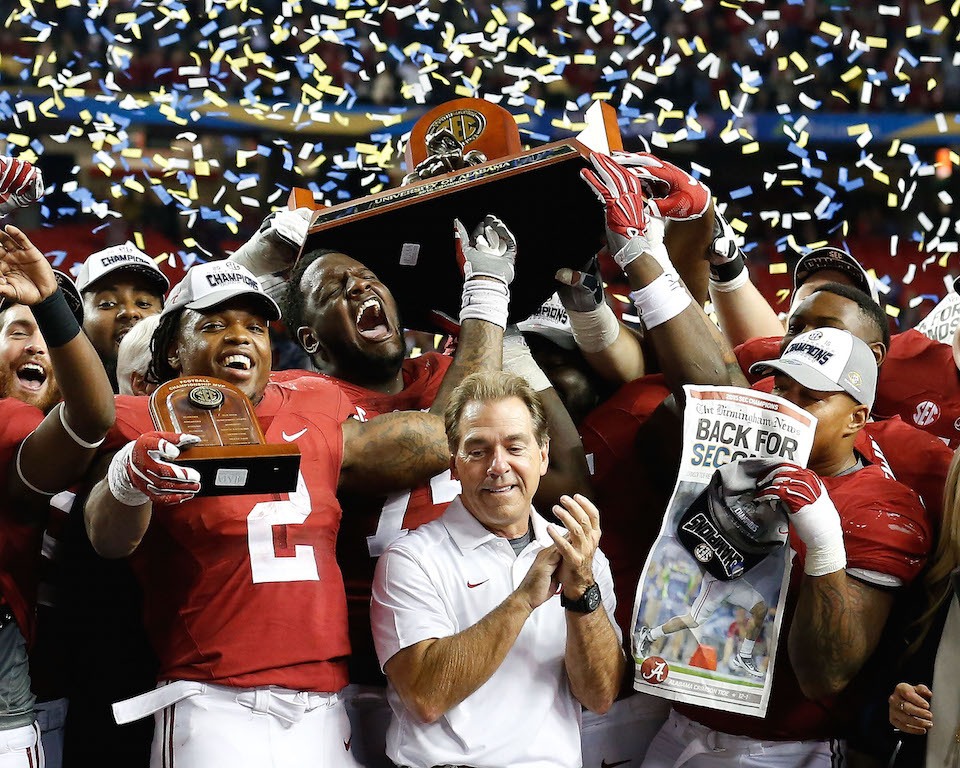 It's not a mystery why many of the top high school athletes choose to play for schools in major conferences. At these universities, the resources are vast, the exposure is great, and the chances of reaching one's full potential as a player are better. The reason for all of this is fairly simple: money.
In the world of college athletics, the more success a school has on the field, the more money it tends to generate. This, in turn, inevitably equates to more success. It's a vicious cycle of power and dominance, but unfortunately, it's the one we created for ourselves. When many of these schools happen to be in the same conference, well, let's just say there are plenty of dollar bills to go around — something the good folks at Forbes laid out nicely for us.
Using information from the 2015–16 fiscal year, Forbes was able to compile a list of the "Most Valuable College Conferences in 2016." More specifically, the methodology used in these calculations is as follows:
Our list of the most valuable conferences in college sports compares the conferences by their three biggest revenue streams: football playoff and bowl payouts, NCAA basketball tournament prize money and media rights deals. TV revenues include both rights fees and, for the conferences with network ownership stakes, estimated profit shares. We do not include smaller revenue streams like licensing or conference tournaments.
As you already know, some conferences make more money than others. Based on per-school revenue, here's a look at the five most valuable conferences in college sports.
5. ACC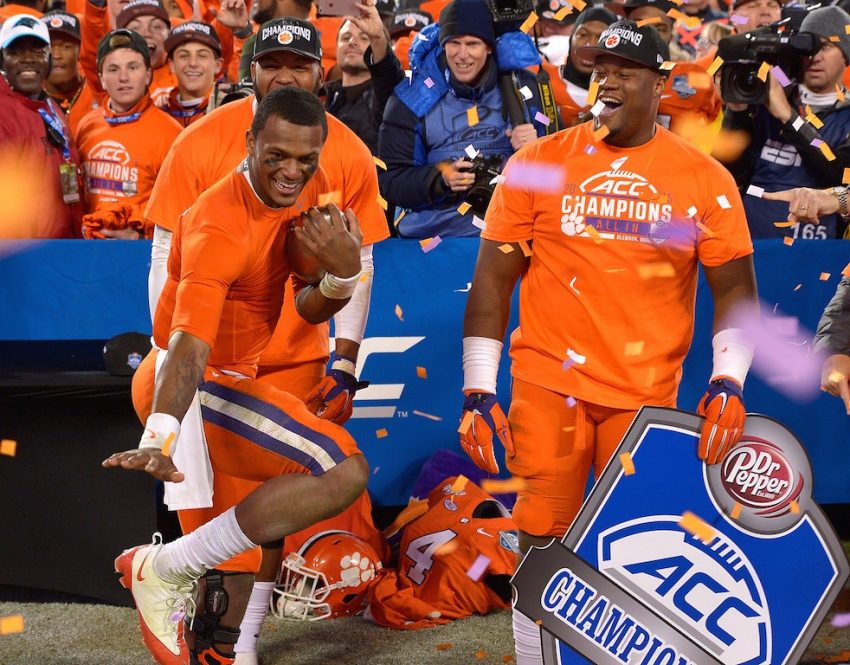 Per-school revenue: $21.9 million
Whether you choose to include Notre Dame — which is football independent — or not, the story remains the same: The Atlantic Coast Conference is the fifth most valuable conference in all of college sports.
This year, the ACC pulled in $84 million from the College Football Playoff and other bowl games, $21 million from the NCAA tournament, and another $223 from TV revenue, equaling a grand total of $328 million. In the end, this equates to $21.9 million in revenue per school (or $23.4 million if the Fighting Irish are excluded). Not a bad haul for being No. 5.
4. Pac-12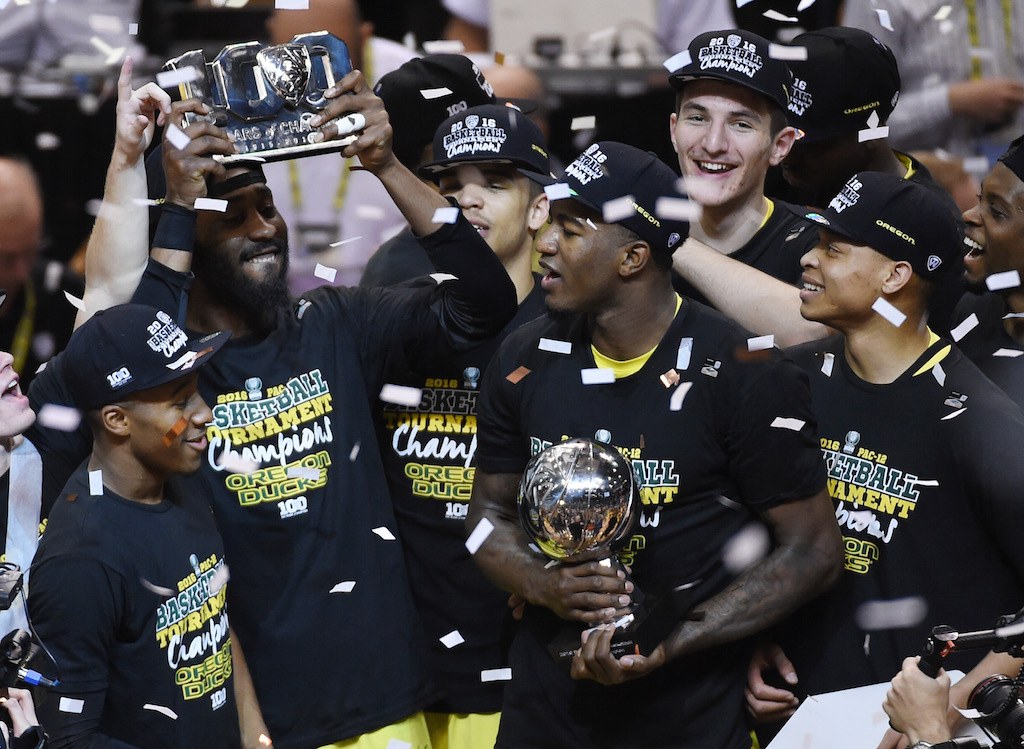 Per-school revenue: $29.3 million
The Pac-12 Conference came in a No. 4 with a total revenue stream of $351 million. For those who like numbers, this figure can be broken down into $11 million from appearances in the NCAA tournament, $107 million in college football bowl payout, and $233 million in TV money. All in all, that equates to $29.3 million per Pac-12 school.
3. Big 12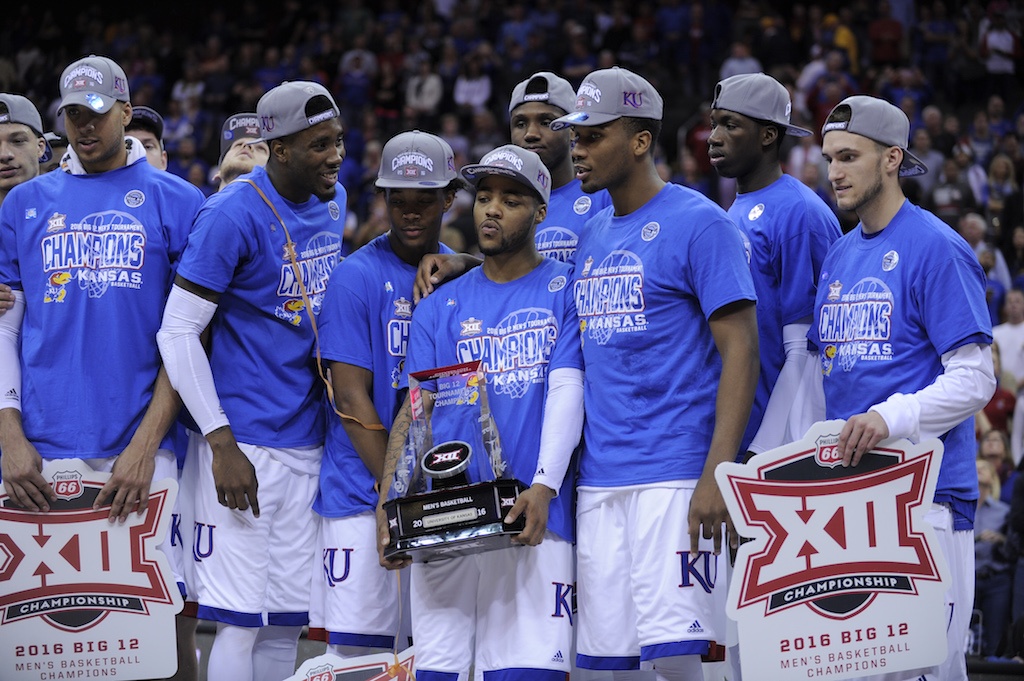 Per-school revenue: $30.2 million
Compared to the previous two conferences, the Big 12 actually generated less revenue ($302 million) last year. However, given that the conference is made up of just 10 schools, that equates to $30.2 million per university — the third most on this particular list. We guess that's the beauty that comes with making $113 million from football postseason play, $19 million from the tourney, and $170 in television money.
2. Big Ten
Per-school revenue: $30.8 million
According to Forbes, the Big Ten Conference comes in at No. 2 on the list of most valuable college conference. In the 2015–16 fiscal year, the Big Ten pulled in $21 million from postseason play in basketball, $119 million from the College Football Playoff and other bowl game payouts, and an impressive $291 million in television revenue. With a total revenue of $431 million, each Big Ten school is looking at an average revenue of $30.8 million.
1. SEC
Per-school revenue: $36.8 million
For the second straight year, the SEC is the most valuable conference in college sports. And quite frankly, it wasn't even close.
The Southeastern Conference generated $123 million from the CFP and other bowl appearances, $17 million from the NCAA tourney, and an outlandish $375 million in TV revenue — far and away the most out of any conference. With $515 million in total revenue, which equates to $36.8 million per university, the lesson is clear: It pays to be in the SEC.
Information courtesy of Forbes.com.
To see Forbes' complete list of the "Most Valuable College Conferences 2016," check out the gallery here.