1 Move That Proves Rob Gronkowski Isn't Coming Back to the Patriots
Although he was officially retired well before training camp started, the New England Patriots appeared to close the door on any last-minute attempts to lure their star tight end, Rob Gronkowski, out of retirement when they brought in free agent Lance Kendricks. It's a one year deal, so a future reunion, something that Gronkowski's agent hasn't ruled out, could happen. However, the Patriots are set for the 2019 season and seem resigned to the fact that Gronk won't suit up for them again.

End of an era
During his career, Rob Gronkowski was arguably the biggest, most consistent name on the Patriots behind Tom Brady. That was largely due to his exuberant personality that naturally draws people to him, but his play on the field showed that he was more than the party boy he may portray himself as. He was actually a top-tier talent, as well.

In his nine years in the NFL, Gronkowski amassed 7,861 receiving yards, 79 touchdowns, and only four fumbles. His ability to bring the ball down the field was vital to the Patriots offense, and his presence will be hard to fill as the Patriots look to repeat last year's Super Bowl season. Gronk has the accolades to back up his talent, getting five Pro Bowl appearances and four First-Team All-Pro selections during his career.
They will be tough shoes to fill in terms of both popularity, talent, and role. However, Kendricks isn't necessarily there to be the new Gronk. Rather, he's there to make his own legacy.

Lance Kendricks joins the Patriots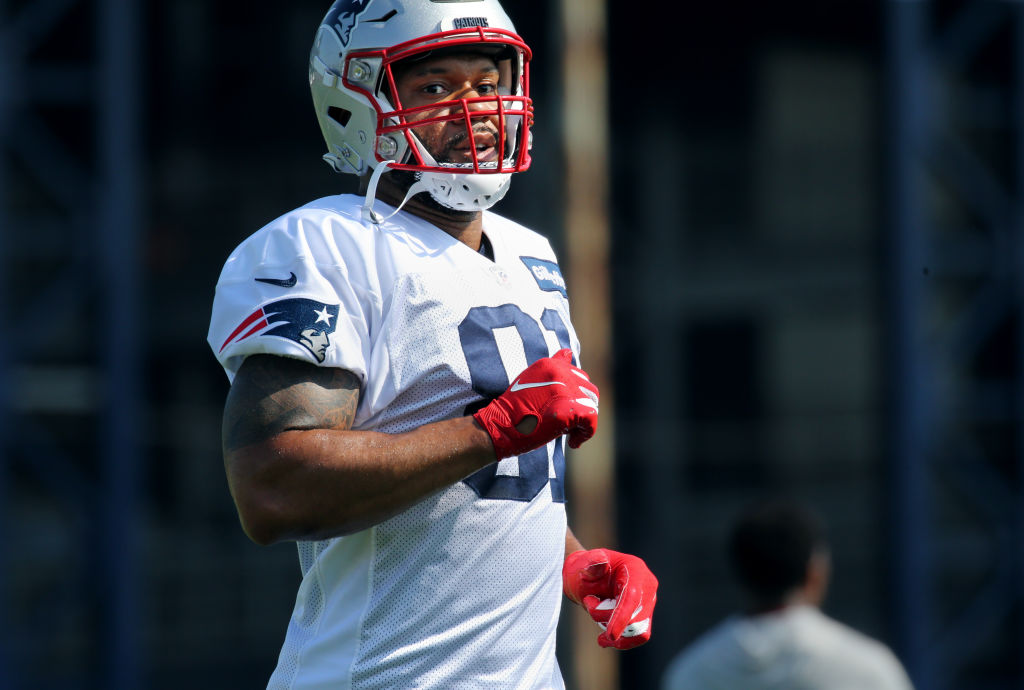 Lance Kendricks, who commands attention with his 6-foot-3, 250-pound frame, is no newbie to the NFL. He doesn't have to live up to the hype that was set up by Rob Gronkowski, but it doesn't mean that he won't be far behind, anyway. Last year, which he played for the Green Bay Packers, Kendricks had 19 receptions for 170 yards and a touchdown coming off of the Packers' bench.

Kendricks is likely to be taking a similar role with the Patriots, but just because he may not be a starter, it doesn't mean that teams can sleep on him. Kendricks is comfortable coming off the bench, and he did so for much of his previous two seasons. For his career, Kendricks has amassed 2,505 yards and 19 touchdowns on 10.4 yards a reception.

Who else could replace Rob Gronkowski?
The Patriots look remarkably thinner at tight end without Gronk, but if all of the options can show up and give a collective effort, the team could still utilize their strengths to fill the void. Perhaps their best acquisition at tight end, Matt LaCosse, had a career year with the Broncos in 2018 with 24 receptions. He could be fighting with Kendricks for top billing, as they have a similar skill set.
Benjamin Watson, who will be 38, received a suspension for the first four games of the season for testing positive for a banned substance. He will likely be a big part of their tight end rotation coming back, but his age could be a concern. It will also be his first season in a Patriots uniform since 2009. He spent his first six years in the NFL with the team.

A diamond in the rough may come out of players like Stephen Anderson, Ryan Izzo, and Andrew Beck, but every tight end should be ready to take the next step.

Life after Gronk
Retirement is a part of the NFL, whether forced or voluntary. Gronkowski did what he needed to do, and with him out of the picture and Tom Brady not getting any younger, it is time for the Patriots to look toward the future. The next viable option to fill his shoes, whether it's Kendricks, Watson, LaCosse, or a combination of players, could already be on the roster, but the Patriots could be on the lookout for a Gronk-level replacement for years to come.