How Much Do NBA Announcers Make?
Whether calling a clutch last-minute shot or rattling off fascinating statistics, broadcasters are a big part of the game. It's not just the ones on TV either. Public address announcers have their own unique ways of pumping up the crowd and making NBA games special. Since they're such an integral part of the sport, how much do NBA announcers make? 
NBA announcers' great calls
Basketball and announcers go hand in hand. The game's fast play and constant action magnify the announcer's play-by-play broadcasting. Calling the game while peppering the downtime with general statistics and relevant stories is an art form that few can master. Many memorable calls happened throughout the years of NBA play.
Who could forget Celtics announcer Johnny Most screaming "Havlicek stole the ball" over and over again during a 1965 playoff game against the Philadelphia 76ers? That moment and those words stay ingrained in the Celtic fan's psyche.   
These days, Mike Breen makes the calls for the NBA on ABC and ESPN. Like his predecessors, Breen has a specific phrase he's known for. When a player makes a shot, Breen shouts out, "Bang!" His signature call highlights great shots from downtown or emphasizes a great play.
The pay scale for public address announcers
The public address announcers during any NBA game are there to fire up the crowd, provide entertainment, and share important items. Most PA announcers are staples of their teams. The players know them, the fans know them, and everyone expects them to deliver signature lines every home game.
Since they're a part of the giant NBA system, it's easy to think they probably make quite a bit of money, but that's not the case. Sapling reports that public address announcers make $13.18 per hour on average or $27,414 annually based on 2,080 hours. Generally, they work each of the team's home games plus any playoff games they qualify for.
The report also referenced that as of 2007, the Orlando Magic announcer makes $100 per game — the same amount he made in 1990. That figure probably isn't the large amount expected. While surprising, it's common for these announcers to get paid on a per-game basis throughout the year.
Big payouts for the play-by-play NBA announcers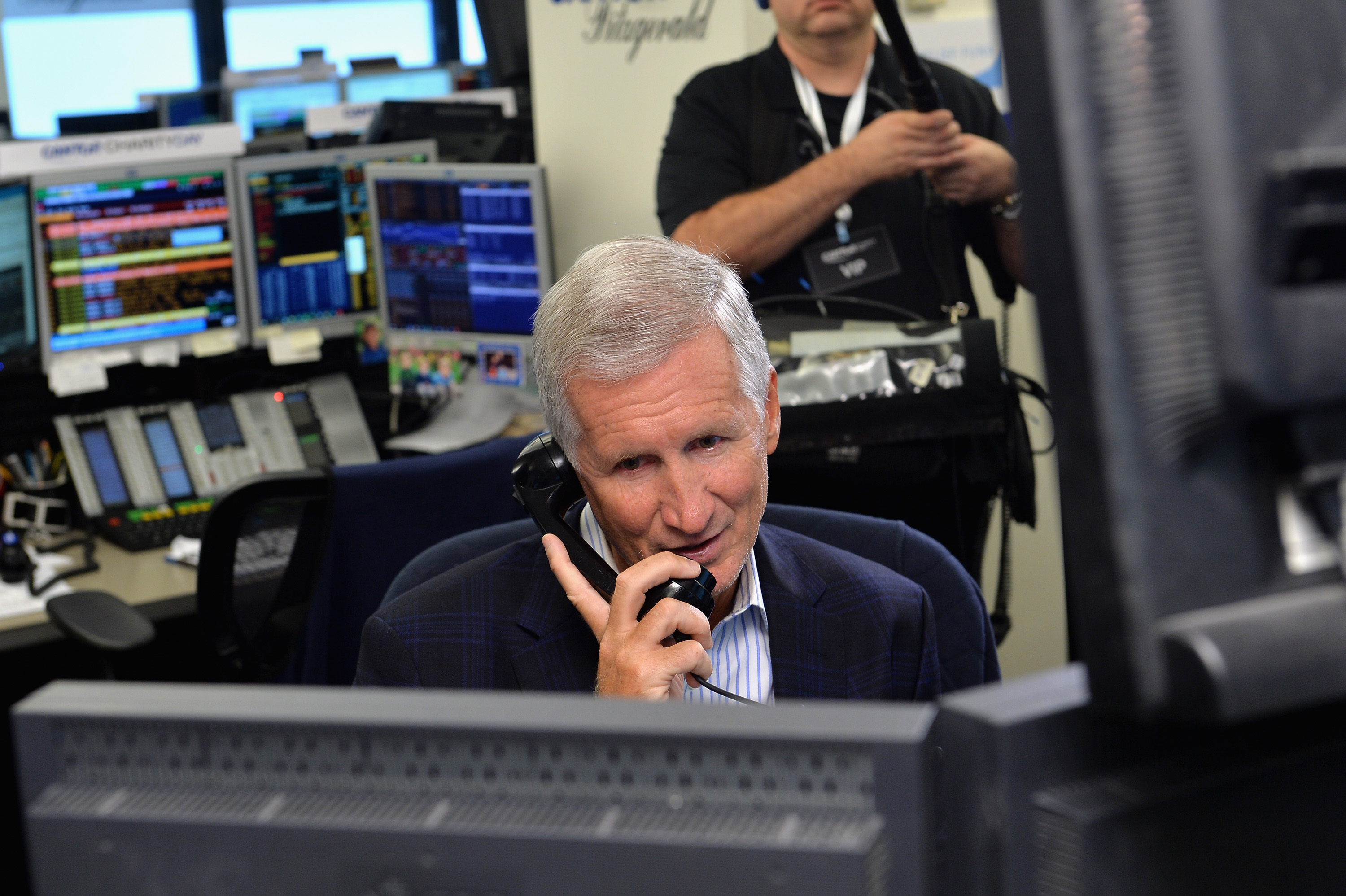 The same report states that the average pay for radio and TV announcers as of 2010 is $79,050. Now that number dramatically increases when the announcer is affiliated with a big network, like TNT, ABC, or ESPN. Most of them reach salaries in the six-figure range. The well-known play-by-play guys like Marv Albert and Mike Breen easily earn seven figures. 
Most of those well-known announcers work with large national networks to negotiate long-term contracts. Many play-by-play broadcasters fall into two categories: local or national. Local announcers do radio or TV calls for one specific team, where national announcers cover any big games or playoff action.  
Many big-name broadcasters got their start locally. Marv Albert was a long-time New York Knicks radio and TV play-by-play guy before he landed nationally. He had a hard time staying neutral during Knicks games and ended up losing his broadcasting gig over it.
During the early 2000s when the Knicks were struggling, Albert often criticized the team on-air, much to the chagrin of team management. While Albert saw his critique as journalistic integrity, the Knicks front office saw it as disregard for the team. The two parties parted ways in 2004. But Albert still retained his broadcasting duties for TNT.