8 Must-See UFC Fights This June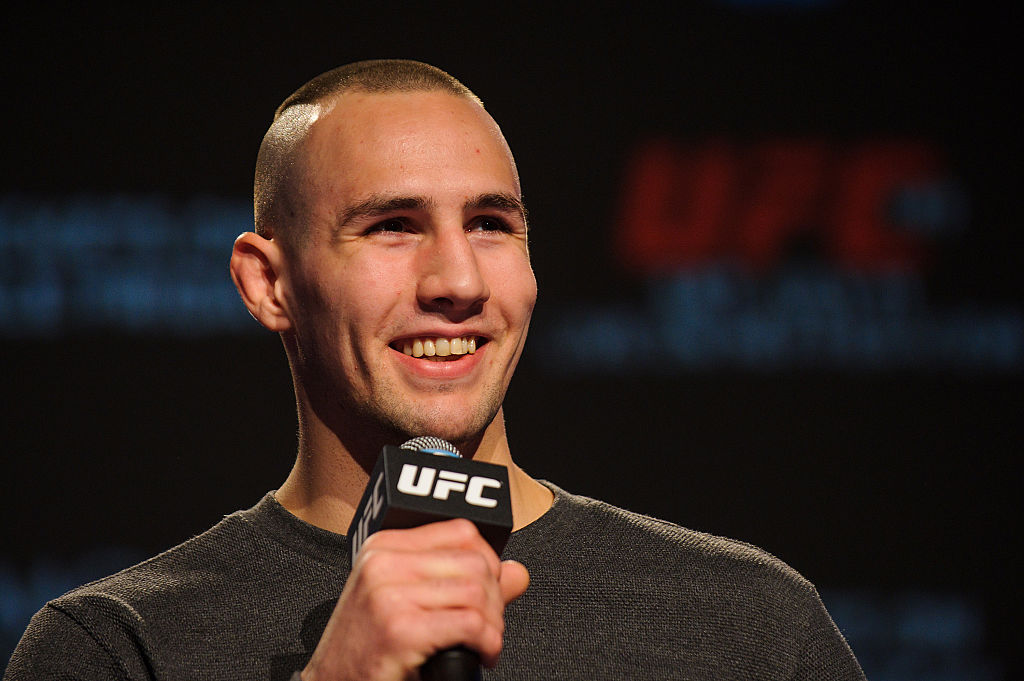 May was an action-packed month; the UFC held three events, traveled to three countries, and hit major milestones. May featured the UFC's first trip to the Netherlands and its first event inside a soccer stadium in Brazil. In June, the UFC is only staging two events in North America. The June 4 promotion, UFC 199, will take place at the Mandalay Bay Events Center in Las Vegas.
On June 18, the UFC will head to Ontario, Canada for the first time when it presents UFC Fight Night 89 in Ottawa. UFC 199, the June pay-per-view event, features title fights in the main event and co-main event as well as a main card bout that could determine a future title contender.
UFC Fight Night 89 might not have a belt on the line, but the fighters competing in the welterweight main event are currently ranked No. 2 and No. 3 in the 170-pound division. So, yes, there are high stakes on that card as well.
Fight fans might bemoan the dearth of combat in June, but don't worry, the UFC will return in July with a busy month involving six events, including three between July 7 and July 9. So, enjoy time with your friends and family this month, because July will be crazy for fight fans. Here are the eight UFC fights you can't miss in the month of June.
UFC 199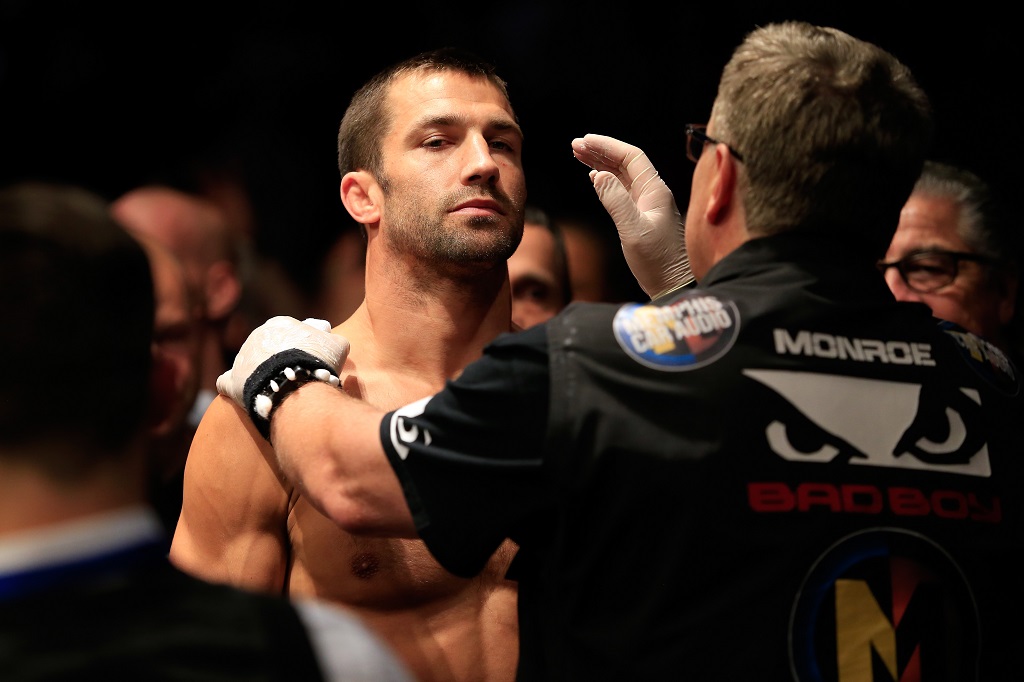 Luke Rockhold vs. Michael Bisping
This is one of the big fights of the month. It has everything fans look for in a main event bout; it's a title fight, it's a rematch, and it has a high level of animosity. Seriously, what else could you ask for? The last time Luke Rockhold and Michael Bisping fought was November 8, 2014.
Rockhold was not the middleweight champion at that point, but that fight sure did help Rockhold get one step closer to a title fight. Rockhold handled Bisping fairly easily in the first fight, submitting him early in the second round, and winning a fight night bonus in the process of handing Bisping his first submission loss.
Since that victory, Rockhold has won two more fights, including his title-winning knockout of Chris Weidman at UFC 194, receiving bonuses in those fights as well. As for Bisping, he's 3-0 since losing to Rockhold, most recently defeating former champion Anderson Silva in a "Fight of the Night"-winning performance in February.
Dominick Cruz vs. Urijah Faber
Speaking of animosity, rematches, and title fights… The co-main event of UFC 199 also has all three of these things, in fact, this one is a trilogy fight. The first time these two met, in 2007, Urijah Faber was the WEC featherweight champion. Faber won that fight by submission. That loss remains the sole defeat on Dominick Cruz's record.
Cruz got his revenge on Faber in July 2011, when he, the then-UFC bantamweight champion, took a unanimous decision in a "Fight of the Night"-winning battle. Expect a fast paced contest between these two. They may not pack the knockout power of the heavier fighters, but these two will go after each other at full speed for as long as it takes for this fight to conclude.
More of UFC 199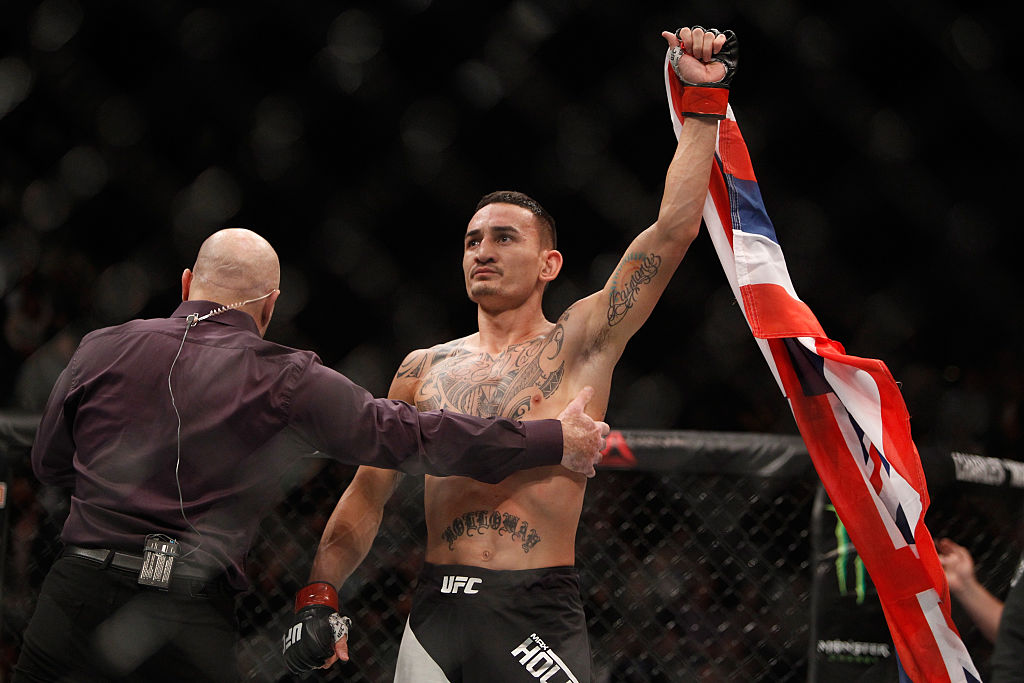 Max Holloway vs. Ricardo Lamas
Max Holloway, at only 24 years old, has fought for the UFC 14 times, going 11-3. His last loss came in August 2013, when he went three rounds with Conor McGregor, the only UFC featherweight to go the distance with the man who currently holds the belt in the 145-pound division.
Since that loss, Holloway has ran off eight straight wins, with six stoppages, and is knocking on the door for a title fight. He is one of the most exciting fighters in the division and has shown progress in each of his UFC appearances.
Ricardo Lamas has experienced a title fight, losing to then-champion Jose Aldo in 2014, in a fight where it seemed like the moment got to him. Lamas also has a TKO loss to perennial contender Chad Mendes on his recent record.
Dustin Poirier vs. Bobby Green
After a 2014 loss to Conor McGregor, Dustin Poirier moved up to lightweight. Since then he has won three straight, earning two knockouts and one unanimous decision. He looks confident and has not lost any of his power in the move up to 155 pounds.
In 2014, Bobby Green was on an eight-fight winning streak before dropping a decision to Edson Barboza in his last fight. That loss and the time off halted Green's momentum, and may have caused some fans to forget about his massive amount of talent and potential. This should be a fast-paced fight with striking aplenty. The winner should earn a spot in the lightweight top 10.
UFC Fight Night 89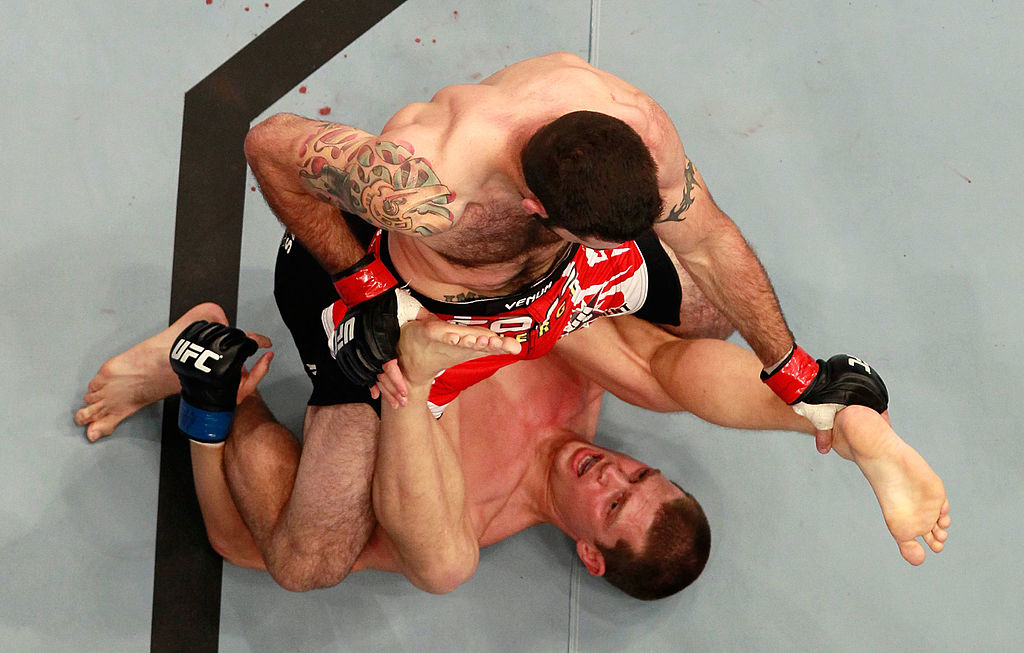 Rory MacDonald vs. Stephen Thompson
This fight pits the No. 1-ranked welterweight, Rory MacDonald against the No. 2-ranked Stephen Thompson, and barring injury or weirdness, it's likely that the winner of this fight will face the winner of the upcoming bout between champion Robbie Lawler, and No. 3-ranked Tyron Woodley. Oh, and the chance of injury is high because of how these two men fight.
MacDonald has not fought since his July 2015 TKO loss to Lawler. That fight, a bloody battle that showed both fighters' resiliency, won "Fight of the Night" honors as well as "Fight of the Year" from many MMA journalists. Trying to explain this fight's brutality would be futile; it's a bout you have to see to believe and then wonder if you ever want to see it again. Only the third defeat of MacDonald's career, the loss was his first since he dropped in a split decision to Lawler in 2013.
Thompson is currently riding a six-fight winning streak, knocking out former champion Johnny Hendricks in his last outing, a "Performance of the Night"-winning victory in February. Like MacDonald, Thompson is a fierce striker who can knock out his opponent with punches or kicks. Don't count on this one going five rounds, but if it does, it could be a Fight of the Year contender.
Donald Cerrone vs. Patrick Cote
These two fighters aren't ranked in the top 15 in the welterweight division, but that could change with the outcome of this contest. Donald Cerrone, a lightweight fighter for most of his career, moved up to welterweight in his last fight, finding success at the 170-pound limit.
Patrick Cote may not be as flashy as Cerrone, but he is a well-rounded fighter who is dangerous on his feet as well as on the ground. Like Cerrone, he has a good chin and can give as good as he gets in the striking department. This fight could determine if Cerrone has a future at welterweight or if he will need to drop back down to lightweight.
More of UFC Fight Night 89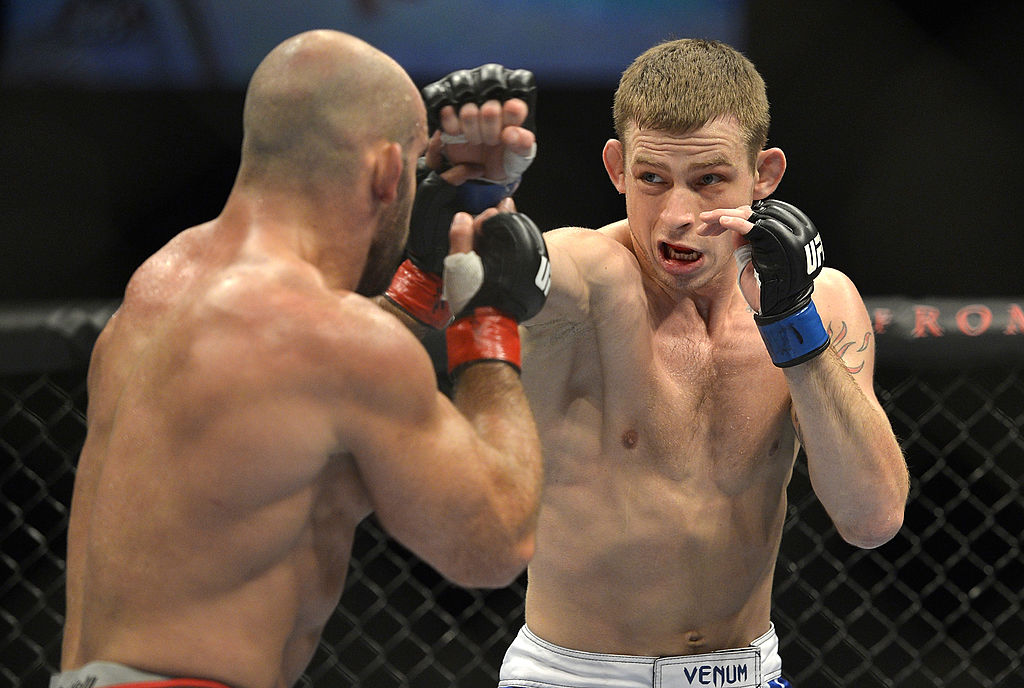 Tamdan McCrory vs. Krzysztof Jotko
At UFC 101, Tamdan McCrory lost a split decision to John Howard. The date was August 8, 2009. McCrory did not fight again until September 2014, when he battled on a Bellator card. Shortly after two wins with that promotion, McCrory was back in the UFC, fighting the tough Josh Samman at UFC on Fox 17.
Still only 29 years old, McCrory looked great in that contest, submitting Samman in the third round. McCrory faces the largely unheralded Krzysztof Jotko at UFC Fight Night 89. Jotko is on a three-fight winning streak heading into this fight, which will be the most high-profile bout of his career.
Elias Theodorou vs. Sam Alvey
These two middleweights will look to get back on track in this fight. Elias Theodorou saw his 11-fight unbeaten streak come to an end in his last fight, a unanimous decision loss to Thiago Santos.
As for Sam Alvey, he last fought in August, losing to Derek Brunson via first-round TKO. Adding a little insult to that loss, Alvey had to withdraw from a scheduled bout against Daniel Sarafian after he suffered a broken jaw in training.
Statistics and information courtesy of UFC.com.