5 Must-Watch Week 3 Games in College Football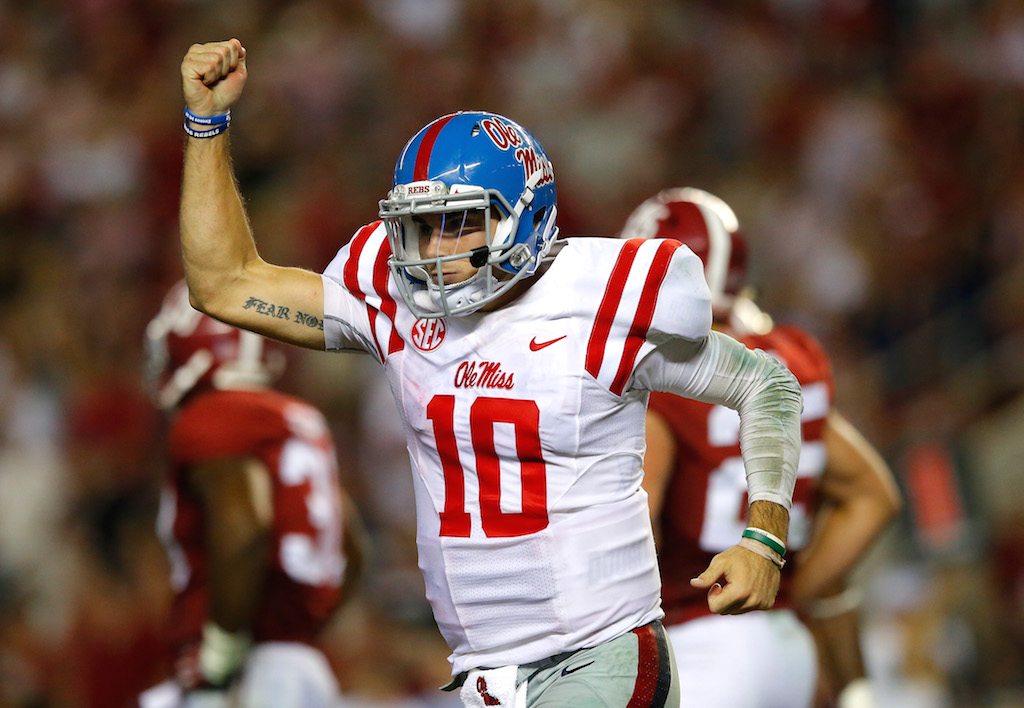 The 2016 college football season has only just begun and already we've been treated to one exciting affair after another. We've witnessed high-scoring shootouts and down-to-the-wire finishes, we've seen heart-pounding double overtimes and last-second Hail Marys. We've been gifted with more treats in these first two weeks than we ever thought possible. But the best part of all, there's still plenty of college football left to be played.
While some teams have already distinguished themselves from the rest of the country, it's still way too early to separate genuine contenders from the disappointing pretenders. Fortunately, as teams prepare to take the field for Week 3 games, some upcoming matchups will actually help make the impending playoff picture a little bit clearer. If you're a diehard college football fan, these are five games you don't want to miss.
1. (2) Florida State vs. (10) Louisville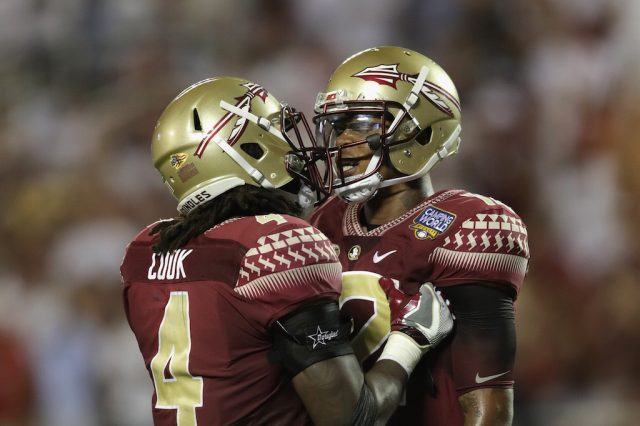 Led by redshirt freshman quarterback Deondre Francois and all-world tailback Dalvin Cook, the Florida State Seminoles head into Week 3 of the 2016 season as the No. 2 team in the AP poll and are poised to keep the good times rolling. Through the first two weeks of the season, Jimbo Fisher's squad is putting up 48.5 points a game (14th of 128), averaging 509 yards per contest, and has the look of a legitimate national championship contender. But something tells us the Noles are about to be tested — big time.
With quarterback Lamar Jackson's emergence as college football's next true superstar, the Louisville Cardinals have climbed to No. 10 in the AP Top 25 and possess one of the most high-powered offenses in the entire country. Currently 2-0 on the year, Bobby Petrino's crew is averaging 754 yards of total offense per game while lighting up the opposition for 66 points a night (1st of 128). While we fully expect this matchup to be a high-scoring affair, we have a feeling this contest will be decided by whoever comes up with a big stop down the stretch. This is one you don't want to miss.
2. (1) Alabama vs. (19) Ole Miss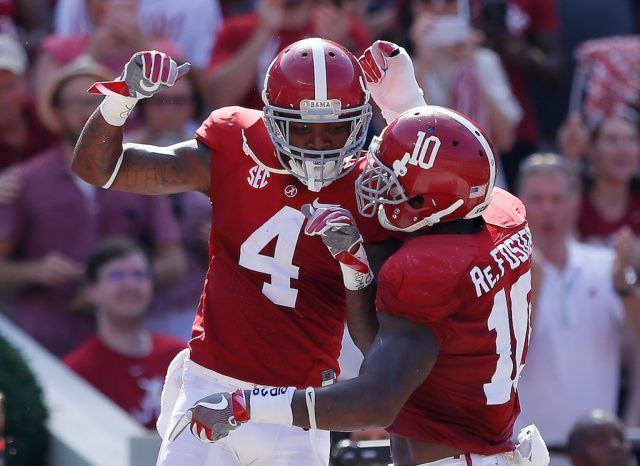 We've seen some great defenses at Alabama before, but this one might just be Nick Saban's best yet. Through the first two weeks of the season, the No. 1-ranked Crimson Tide are allowing just eight points per game while limiting the opposition to a measly 216.5 yards of total offense per contest. Yeah, we know what you're thinking, that's pretty scary. Of course, as we've seen in past seasons, the Tide aren't exactly invincible. Come Week 3 games, they're about to face their kryptonite.
Although the Ole Miss Rebels enter this SEC slugfest as the No. 19-ranked team in the country and the clear underdog, they do have two things going for them. First, they have the luxury of home-field advantage, and second, they've beaten the Tide in each of the last two seasons. That last point is the ultimate confidence booster. After all, when you're playing a team as talented as Alabama, it helps to know you've topped Goliath before. This one should be a dandy.
3. (12) Michigan State vs. (18) Notre Dame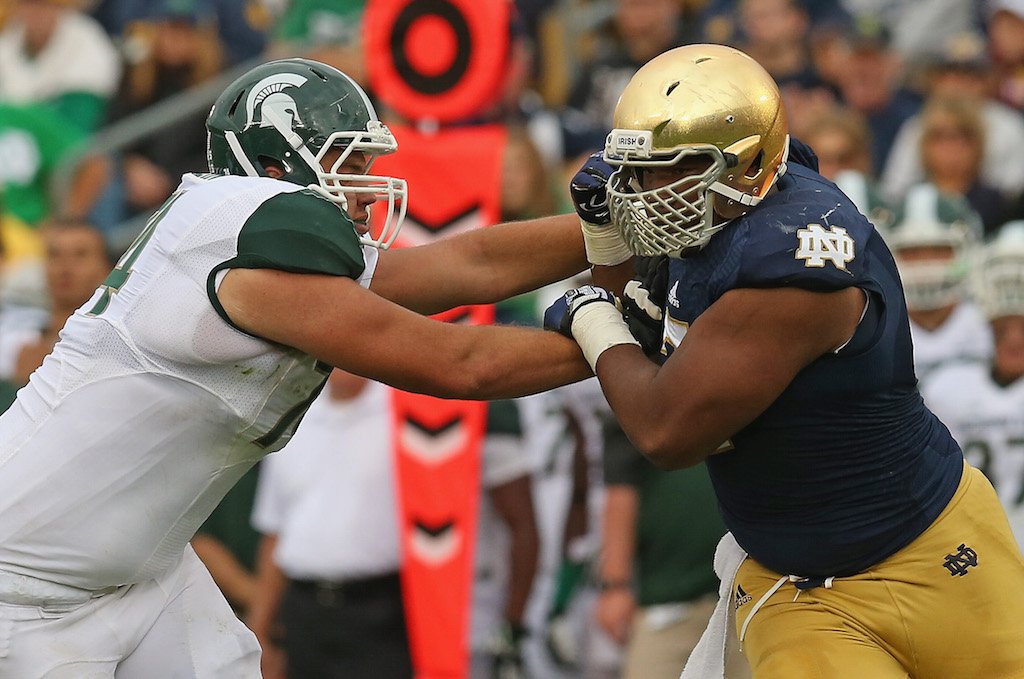 After suffering a surprising upset in Week 1 to the Texas Longhorns, the Notre Dame Fighting Irish bounced back in Week 2 with a convincing 39-10 victory over Nevada. On top of that, coach Brian Kelly finally ended the unnecessary quarterback controversy that was plaguing South Bend, officially — and correctly — naming DeShone Kizer the starter. Now, it's full stream ahead for the Irish. Albeit, with a sizable roadblock in the way in Week 3.
Although the Michigan State Spartans recently lost some considerable talent to the National Football League, Mike Dantonio's squad is hardly one to be overlooked. This group is the No. 12-ranked team in the nation and will continue to play with the toughness and physicality we've come to expect from this powerhouse program. A battle is about to take place in South Bend — this is anyone's game.
4. (3) Ohio State vs. (14) Oklahoma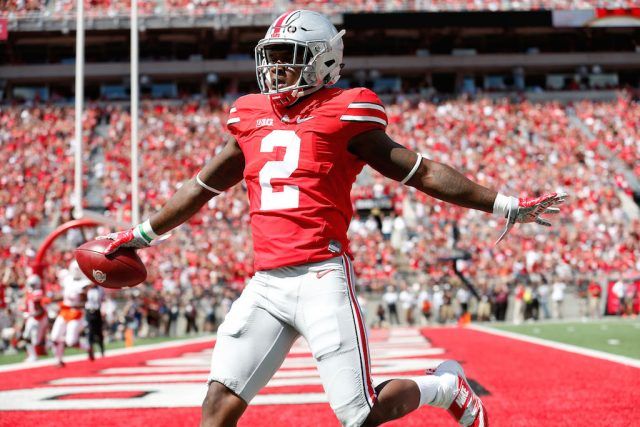 This is easily one of the most anticipated games of the 2016 season. Urban Meyer's Ohio State Buckeyes are undefeated; they're the No. 3 team in the land; and they're dropping a ridiculous 62.5 points per game on the opposition. Now that quarterback J.T. Barrett is finally the focal point on offense, we see just how explosive this group can be. On the flip side, however, they're opponent in Week 3 is no slouch.
Despite losing their season opener to Houston, we'd be foolish to write off Oklahoma just yet. With Bob Stoops calling the shots and quarterback Baker Mayfield leading the charge, the No. 14-ranked Sooners are readying themselves to knock off the Buckeyes and get back into the playoff picture. On Saturday, prime-time is coming to Norman, Oklahoma. Get pumped for a classic.
5. USC vs. (7) Stanford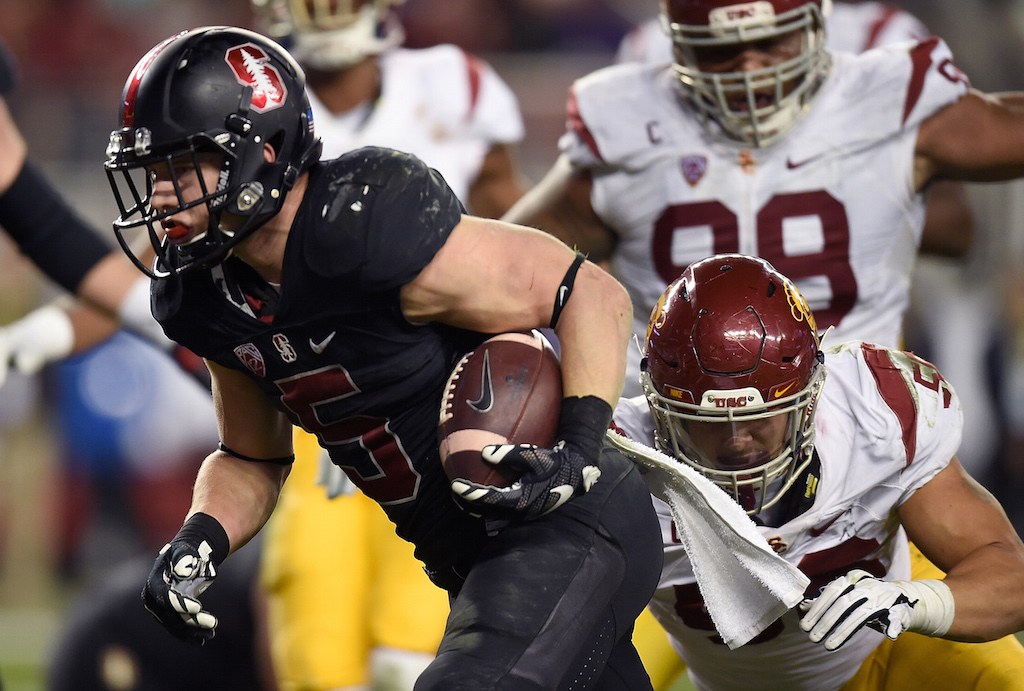 In our opinion, the Stanford Cardinal are the only team in the Pac-12 with a real chance at earning a spot in the College Football Playoff. In order for this to happen, however, we feel they probably have to run the table. That's why this Week 3 matchup is so crucial.
USC enters this showdown with nothing to lose. Plain and simple. As coach Clay Helton looks to return the Trojans to past glory, the perfect way to get this program back on track would be to knock off Christian McCaffrey and the rest of the No. 7-ranked Cardinal. The question is, are they talented enough to do so? We have no idea, but we can't wait to find out.
Statistics courtesy of SR/College Football and ESPN.