MVP Candidate Kyler Murray Fine Tunes His Trash-Talk Skills By Playing Video Games
Arizona Cardinals quarterback Kyler Murray is only 24 years old, but he's quickly developed into one of the best passers in the NFL. The Bedford, Texas native has led the surprising Cardinals to an undefeated start to the 2021 season. Murray doesn't just dominate his opponents on the football field. He's also a fierce competitor in the world of video games.
Kyler Murray is one of the NFL's brightest young quarterbacks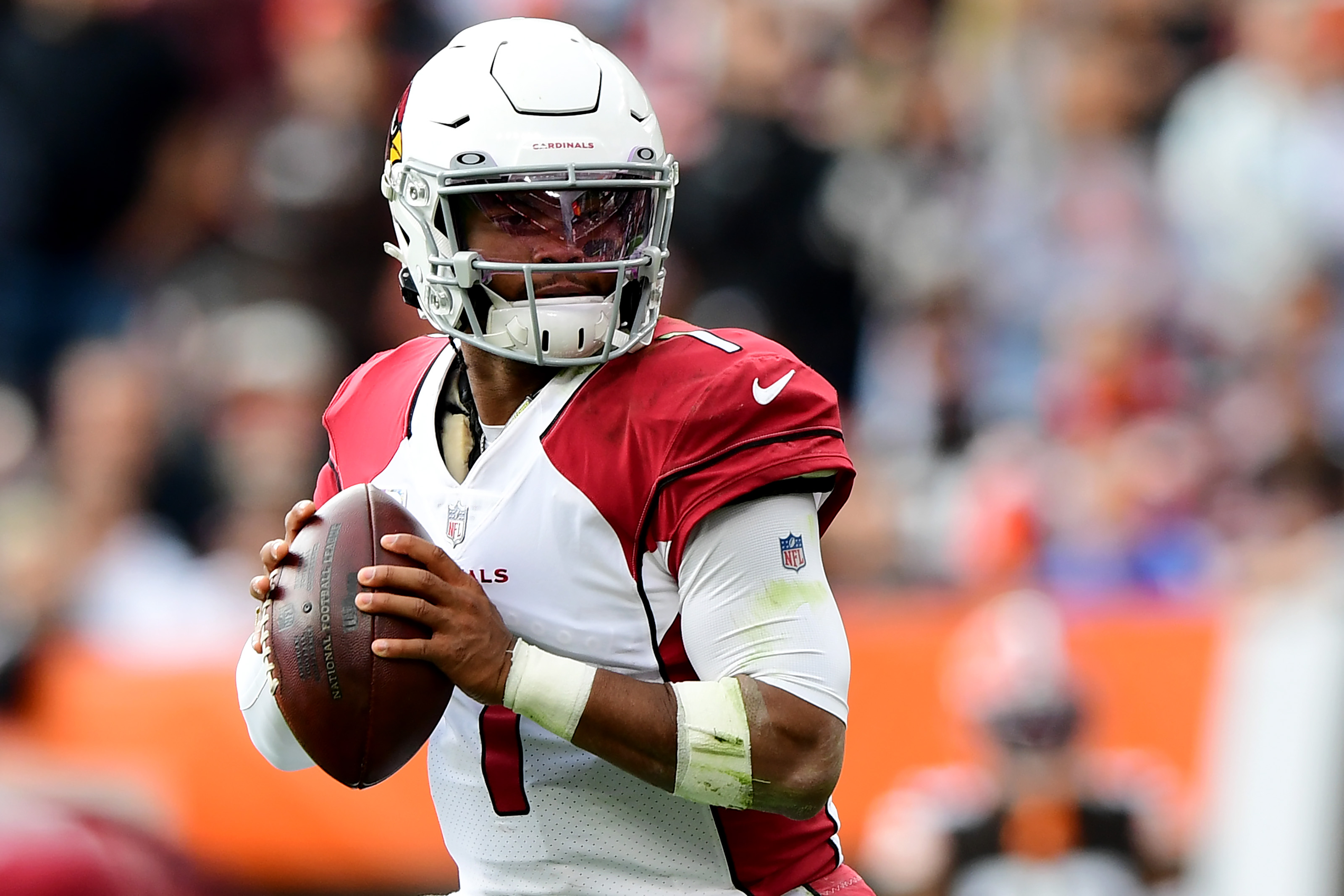 Kyler Murray is currently in his third NFL season after the Arizona Cardinals drafted him with the No. 1 overall pick in the 2019 NFL Draft.
Once an elite baseball prospect, Murray opted to take the football route, which paid off.
The former Oklahoma Sooners standout has thrown for 9,696 yards, 63 touchdowns, and 29 interceptions in 39 games as a starter in Arizona. He's also rushed for 1,489 yards and 18 touchdowns on 269 carries.
Murray's first two pro seasons were solid, but he's on pace to have the best season of his young career in 2021. The 24-year-old is playing on the most talented Cardinals roster in recent memory.
Head coach Kliff Kingsbury has avoided the hot seat due to his team's hot start. The third-year signal-caller is the catalyst for one of the league's most potent offenses. Murray is a dynamic athlete, making him a matchup nightmare for opposing defenses.
The Cardinals' MVP candidate loves playing video games
Kyler Murray is playing like an MVP candidate on the football field, but he's making big moves off the field as well.
The Cardinals star quarterback recently struck a partnership with FaZe Clan, a prominent esports and gaming organization. Murray streams himself playing video games on Twitch under the company's umbrella, alongside other athletes like Bronny James and Ben Simmons of the Philadelphia 76ers.
Yes, Murray takes video games very seriously. According to ESPN, they've always been an essential part of his life. When he's not connecting with DeAndre Hopkins or Christian Kirk for a touchdown in real-life, he's still making insane plays virtually.
Murray is an ultra-competitive gamer, too. He usually plays either Madden NFL 22 on NBA 2K22 and aims to win every time he grabs a controller.
"You're so a**, bro," he told one opponent on Twitch. While playing as himself on Madden, he also complained that his speed on the game didn't match his pace in real life.
"I may yell or scream more on the game, honestly," he added. "Just because it's just like bonehead s*** that happens during the game. But in real life, in football, obviously guys are going to make mistakes."
Streaming video games helps Murray unwind after a game
Although the 2021 NFL season is in full swing, Kyler Murray still finds time to fit gaming and streaming into his super busy schedule.
After every Cardinals victory, the third-year quarterback boots up his Xbox and PC to celebrate and unwind after a hard-fought game.
Playing video games is like therapy for the young quarterback. "It's a thing for us just to calm down and kind of just take a step back, have a different perspective," he said. "A lot of us love to do it, so it definitely helps the mental, because the game of football, the sport in general, is very emotional."
Murray also plays video games with other NFL players, including Derrick Henry, Jamal Adams, and Deshaun Watson.
The former Heisman Trophy winner loves the camaraderie of playing video games with his friends. However, "the ultimate goal in all of it is to win," said Murray.
Winning is becoming second nature for one of the NFL's leading MVP candidates.
All stats courtesy of Pro Football Reference.
RELATED: Marshall Faulk Gets Candid About Kyler Murray, Baker Mayfield and Why Their Biggest Difference Proves They're Not on the Same Level