'Mystic' Khabib Nurmagomedov Predicted Dustin Poirier's Win Over Conor McGregor
After a year away from the sport, Conor McGregor came back, and he certainly put on a show. The Irishman was the favorite against his opponent, Dustin Poirier, but Poirier managed to pull off an upset victory against him. That being said, the victory wasn't that big of a surprise for one UFC fan: Khabib Nurmagomedov.
A recap of Conor McGregor vs. Dustin Poirier
For McGregor, this fight was just another stepping stone in his career, as he had already beaten Poirier over six years ago. However, Poirier has improved a lot as a fighter since then, and this fight was not only a chance to even the score, but it was also a chance for him to show just how good of a fighter he's become. 
Both fighters are well-known strikers, so fans expected the fight to stay standing. That was pretty much what happened, however, Poirier mixed in more styles than McGregor did. McGregor seemed to have expected a boxing match with Poirier, as he mostly threw punches, while Poirier threw punches, kicks, and more. 
Poirier's game plan of kicking McGregor's legs seemed to have paid off too, as by doing that, he took the pop away from McGregor's punches. Unlike their first fight, Poirier weathered the storm, and he eventually overwhelmed McGregor with a rapid combo of strikes. McGregor fell down, and the ref waived the fight off, giving Poirier a massive win and McGregor his first KO loss in the UFC.
Khabib Nurmagomedov predicted the outcome
As UFC fans discussed on Reddit, during a press conference in late 2020, Nurmagomedov was asked who he thought would have the best chance of winning the title now that he had retired. Without missing a beat, he replied that he thought Poirier had the best chance to win the title. Nurmagomedov said, "I think Dustin has the best chance. I feel he's at his peak now." 
His reasoning for that was because Poirier had beaten many high-level fighters before his fight against McGregor. On top of that, even though he beat Poirier himself at UFC 242, Poirier made a quick rebound and beat another high-ranked fighter afterwards. He also followed that up by saying, "Top 5 are all on the same level but Dustin is my favorite among them."
To be clear, Nurmagomedov didn't explicitly say that Poirier would beat McGregor, but he is probably right that Poirier has the best chance of winning the title. Regardless, UFC fans were quick to make fun of McGregor by saying things like, "Mystic Khabib showing there's levels to this," which is a reference to McGregor who once called himself "Mystic Mac" since he would predict fights right. 
What Nurmagomedov is doing now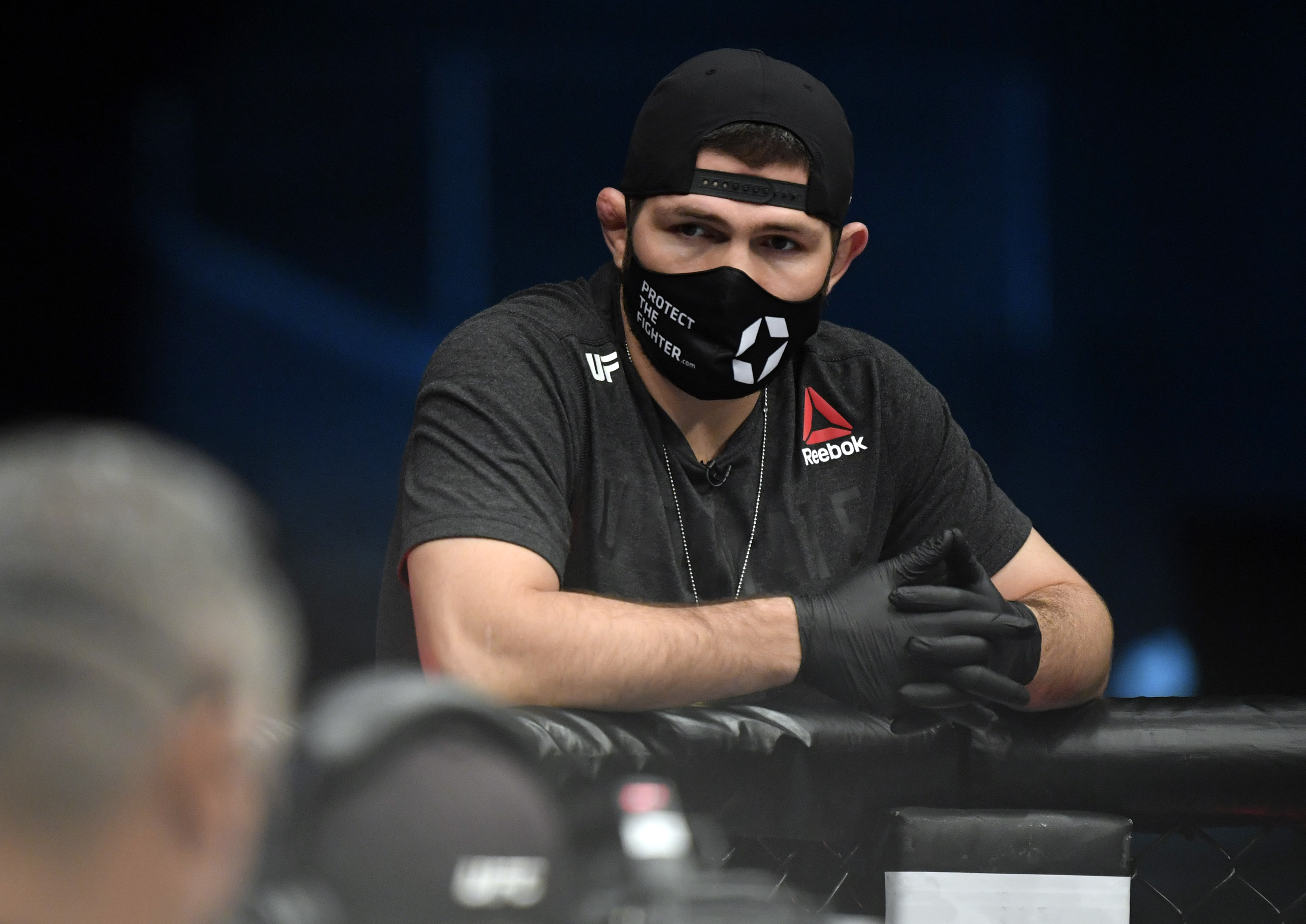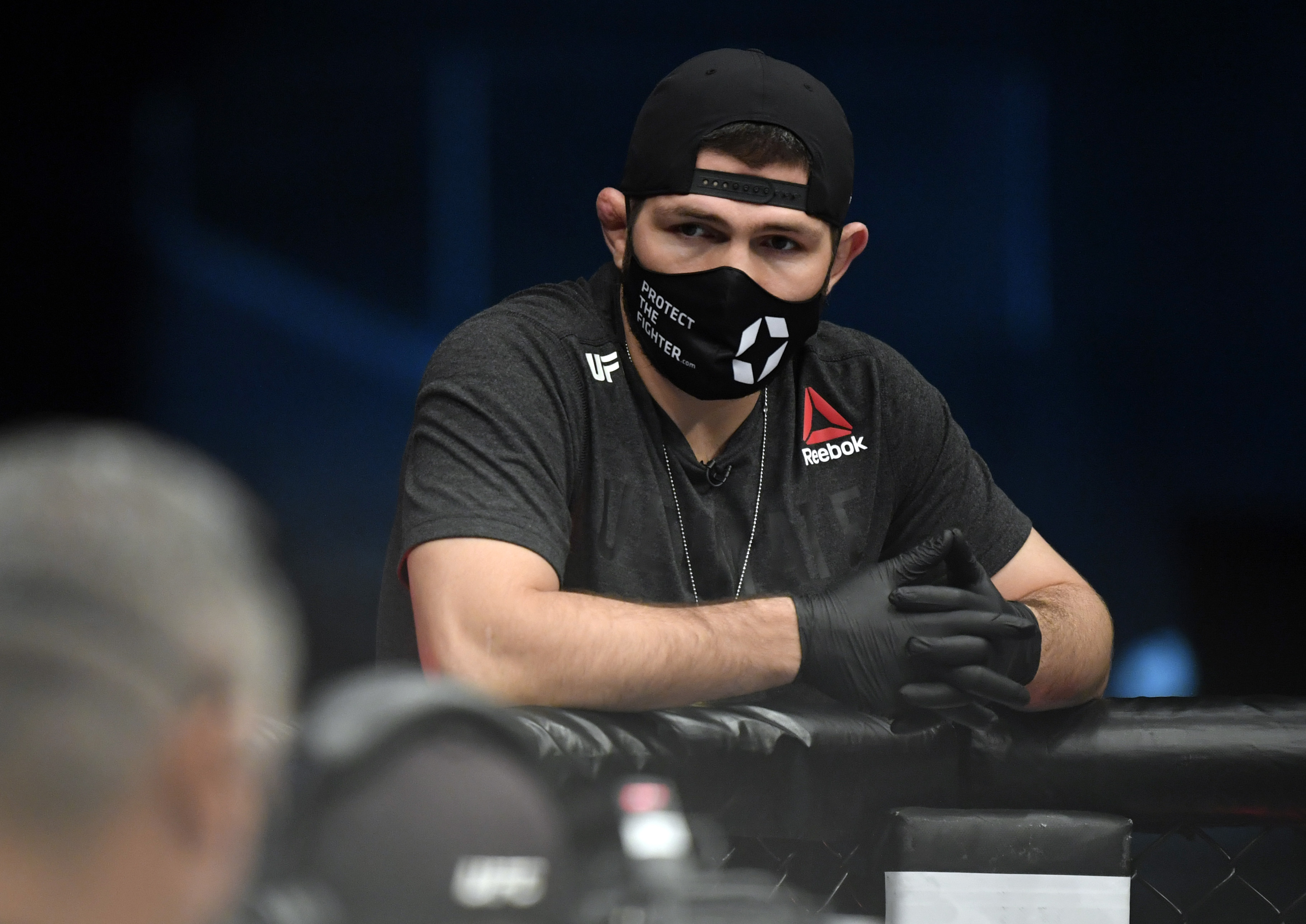 For all intents and purposes, Nurmagomedov is retired from the UFC, and he may not return anytime soon. That said, he has left the door open for a potential return, but UFC fans know better than to latch onto false hope. Currently, he seems to be enjoying his retirement by spending more time with his family as well as running his gym.
However, some UFC fans think that he'd actually have a great career as an MMA analyst. This is because he's actually made quite a few correct predictions when it comes to fights. For example, like fans talked about on Reddit, he correctly predicted the results of the main card for UFC 194, which was when McGregor fought Jose Aldo for the 145-pound featherweight belt. 
What he's definitely doing in retirement, however, is enjoying the fights. As one fan said on Reddit, "Khabib always gave a lot of props to Dustin, I'm sure he's very happy about this."