Nadal Withdraws from U.S. Open; Won't Defend Tournament Title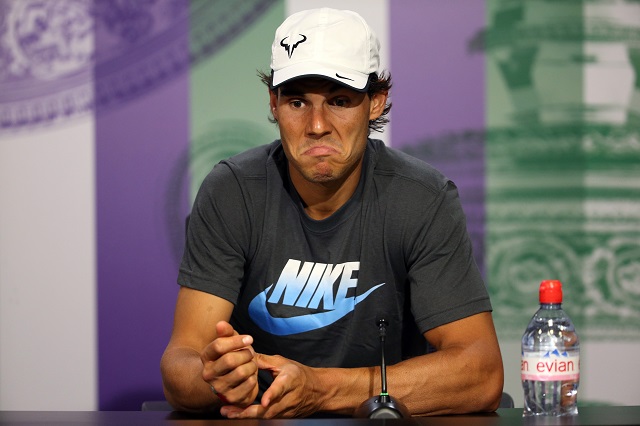 Citing a wrist injury, defending U.S. Open champion Rafael Nadal announced that he won't be competing in the 2014 iteration of the Grand Slam tournament. The tournament, which begins August 25 and concludes in early September, is the last of the four major tennis tournaments to take place this year and represented Nadal's last chance to narrow the gap from his 14 Grand Slam victories to Roger Federer's 17. Federer will be competing.
Nadal, who suffered the injury in July while practicing, had his wrist in a cast for the first two weeks of August, forcing him to miss competitions in Toronto and Ohio. He previously declined to defend his 2008 Wimbledon title when tendonitis in his knee kept him from the All England Club's tournament. The last U.S. Open champion to forfeit a chance to win back-to-back tournaments was Juan Martin del Potro in 2010 — del Potro is also sitting out this year's tournament after undergoing surgery on his left wrist in March.
Now 28, Rafa's reputation is settling into a specialized niche. Beyond being one of the top five (depending on health) men's tennis players in the world, he's the best clay court player in the history of the sport, and he's been injured often enough to no longer look like a lock to overtake Federer's title victory, as he probably only has four or five years of high-level tennis left. This is a formidable legacy, to be sure, but it does seem a little underwhelming, as do all athletes who happen to be bit by the injury bug, regardless of sport.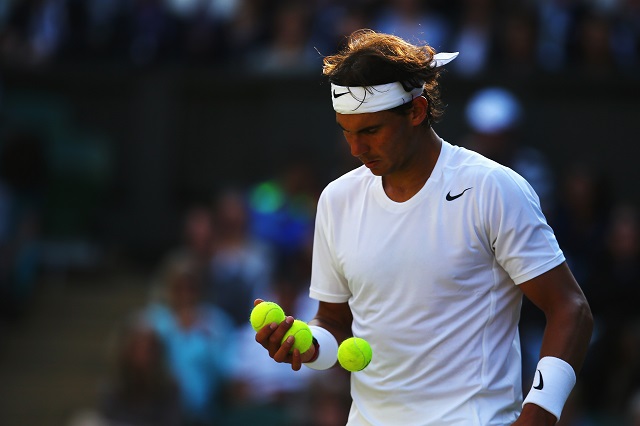 "I am very sorry to announce I won't be able to play at this year's U.S. Open a tournament on which I've played 3 consecutive finals in my last participations [sic]," Nadal wrote (in Spanish and English) on his Facebook page. "I am sure you understand that it is a very tough moment for me since it is a tournament I love and where I have great memories from fans, the night matches, so many things… Not much more I can do right now, other than accept the situation and, as always in my case, work hard in order to be able to compete at the highest level once I am back."
The last time Rafa appeared in a Grand Slam tournament, he was upended by Nick Kyrgios at Wimbledon, a fourth-round defeat that ended in four sets. The next Grand Slam Nadal could participate in after withdrawing from the U.S. Open is the Australian Open, which is held in January.