Naomi Osaka's Decision to Play for Japan Has Had Major Repercussions in Her Tennis Career
Naomi Osaka exists in a liminal space between cultures. She grew up primarily in the United States, yet gave up her American citizenship. Her parents are Haitian and Japanese, and she identifies fully with both. In the last few years, her international tennis exploits have catapulted her to celebrity status in the U.S. alongside her longtime fame in Japan.
It is undoubtedly difficult to manage all of these different gravitational pulls at once. But much of this was intentional; it started with a fateful decision made by her father, Leonard Francois.
Naomi Osaka's dad had a good reason to focus on Japan over U.S. tennis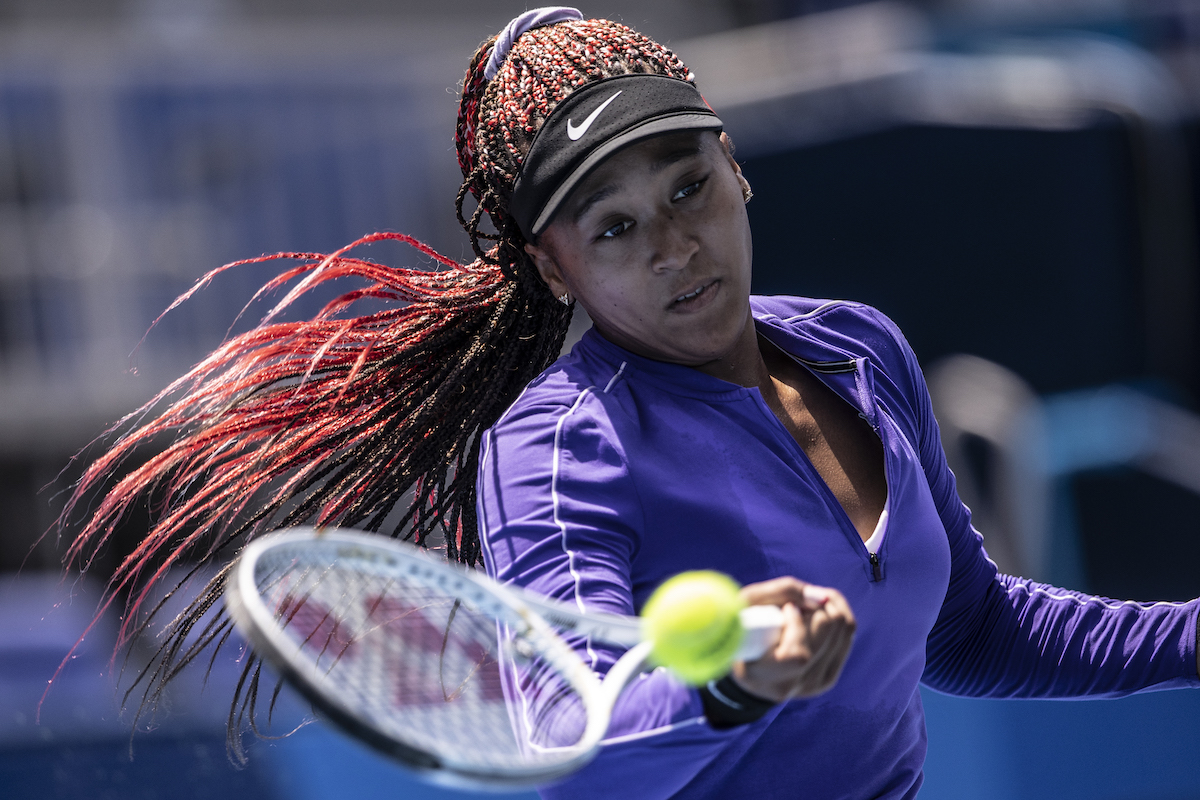 Francois settled on tennis for Osaka early on, according to a 2018 The New York Times profile. Watching Venus and Serena Williams defeat Martina Hingis and Anna Kournikova in the 1999 French Open was a life-changing moment. He looked at his own two daughters — who were toddlers at the time — and decided tennis was in their future.
Osaka spent her childhood training against her sister in Long Island, N.Y. They moved to Florida hoping to catch the attention of the United States Tennis Association, to no avail. So Francois went with a bold strategy, leveraging his daughter's command of the Japanese language: The family moved to Japan and forged their path to international competition from there.
Osaka's lucrative Japanese career is a double-edged sword
Francois' strategy obviously worked. While a shoulder injury has kept one daughter at lower levels of the sport, Naomi is at the apex of the sport. According to BuzzFeed News, she is the first Asian tennis player to top the international rankings.
Her career certainly hasn't suffered from choosing to prioritize her Japanese roots at the international level. With a net worth estimated at $25 million, she's doing more than well for herself. But when it came to the Tokyo Olympics, the top name in tennis, with all her cultural ties to the U.S., is unapologetically representing Japan. 
According to Insider, the build up to her Olympics decision was met with some controversy among U.S. fans. There was a push for her to represent the country, and some of those involved were instead met with disappointment at her choice to represent Japan. To do so, she had to definitively relinquish her U.S. citizenship. Beloved in Japan as much as in the U.S., it will be her longtime Japanese supporters who will enjoy her representing them at the Olympics.
Osaka's tennis style is more like Serena Williams, but her attitude is very Japanese
When Osaka bested the great Serena Williams at the 2018 U.S. Open, the two were physically matched. Osaka crafted her approach to the game to mirror her childhood idol. It paid off, putting her atop the world of women's tennis. As with Kobe Bryant and Michael Jordan, imitation often becomes something more than mere flattery. For Osaka, it gave her the tools to carve her path to dominance in the sport.
Her attitude, however, does not match with Williams' take-no-prisoners approach. The Wall Street Journal reports that she tends to be reserved, soft-spoken, and undemanding. That comes, in no small part, from her connection to the culture of Japan and the tone of the tennis community there.
This approach to life has harmed Osaka's rise in international tennis, to an extent. Her distaste for western press habits took a toll on her mental health, leading to her withdrawal from several majors. She will next appear in a more comfortable setting: playing for Team Japan at the Tokyo Olympics.