Naomi Osaka Must Get Through Coco Gauff to Defend Her US Open Title
Unfortunately, the 2018 US Open Final is better known for Serena William's infamous meltdown than it is for the player who actually won it. That player is Naomi Osaka, who was just 20 years old when she won her first Grand Slam title in that tournament.
At 21-years-old, Osaka is used to being the younger player in most of her marquee WTA matchups. That won't be the case this Saturday when she takes on 15-year-old Coco Gauff in the third round of the US Open.
Naomi Osaka is hoping to return to the top
Right after winning her first Grand Slam title in the US Open, Naomi Osaka didn't take long to win her second, defeating the field to win the 2019 Australian Open. With back-to-back Grand Slam wins at just 20-years old, it looked as though Osaka was well on her way to being the new face of tennis.
She may still be on that path, but not without a few bumps along the way. The WTA's No. 1 ranked player has not won a tournament since the Australian Open and has not even advanced past the quarterfinals of 10 of her last 11 tournaments. Osaka was stunningly knocked out in the first round of Wimbledon in straight sets by Yulia Putintseva (who is currently ranked No. 39 in the WTA rankings).
The 2018 US Open winner shook off a slow start in the first round of this year's tournament to pick up a 6-4, 6-7, 6-2 win over Anna Blinkova. With Kobe Bryant and Colin Kaepernick watching her from the stands on Thursday, she took care of business in a 6-2, 6-4 win against Magda Linette to advance into the third round.
Coco Gauff has had a ridiculous run in 2019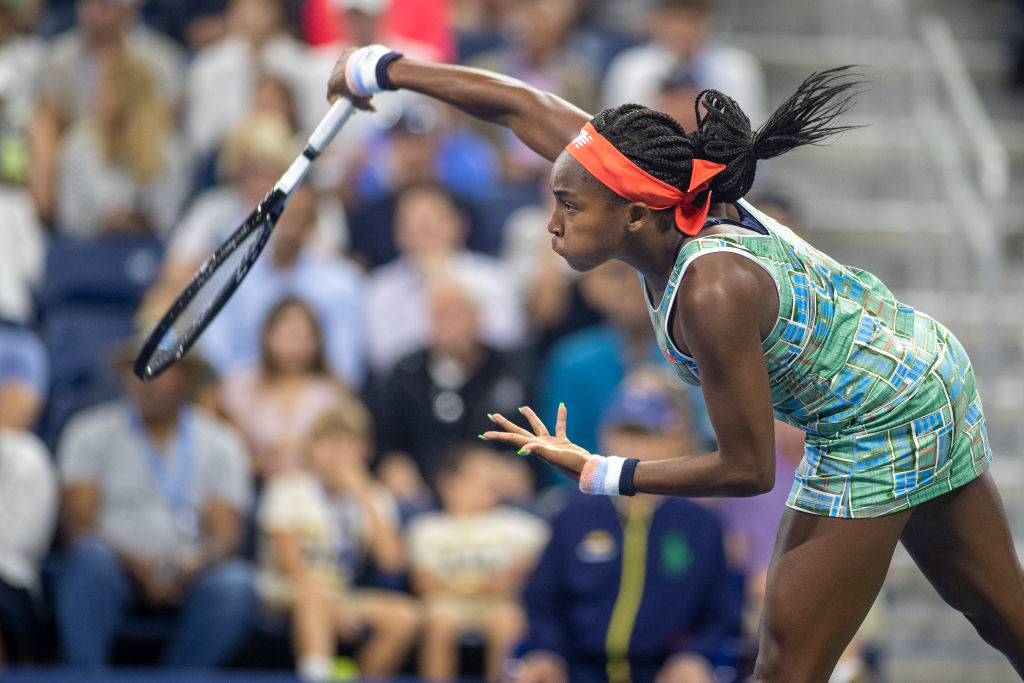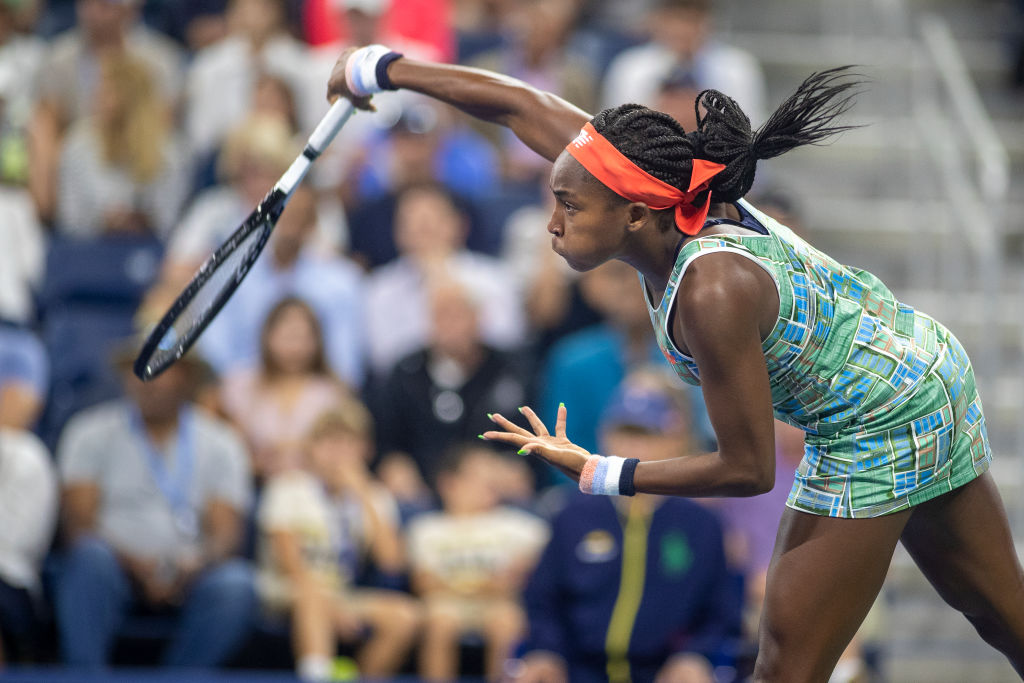 Facing one of her childhood idols in Venus Williams in the first round at Wimbledon, Coco Gauff never showed any signs that the moment was too big for her. She defeated Williams in straight sets, 6-4, 6-4.
After following that win up with another straight-sets victory over Magdalena Rybarikova (6-3, 6-3) in the second round, Gauff finally ran into some serious adversity when she lost her first set against Polona Hercog 3-6 and fell down 2-5 in the second set. And again, with poise beyond her years, she persevered and pulled off a come-from-behind victory. Her first loss of the tournament came against Simona Halep, who went on to win the Wimbledon Championship.
In her first tournament after Wimbledon, Coco Gauff shook off a disappointing singles showing to win her first WTA championship in doubles play at the Citi Open. And now in the US Open, she is the youngest player since 1996 to advance to the third round. What can't Gauff do?
Sportsbooks are giving Osaka the edge
Las Vegas Sportsbooks have Coco Gauff going off as 3/1 underdog in this third-round matchup. In other words, they are giving her a roughly 25% chance to defeat the defending champion.
This will be the first time that Naomi Osaka and Coco Gauff meet in a competitive match. It won't be the last. Both of these young women appear to have a great shot at being in contention for Grand Slam titles for years to come, and this head-to-head rivalry could eventually play a big role in defining their legacies.
But we can worry about all of that in the future. Here in the present, we can just enjoy what should be a great tennis match.