Naomi Osaka Altered All of Her Tennis Training to Tour With Her Boyfriend, Rapper Cordae
It's not uncommon for celebrities to date even if their fame involves different industries. Many athletes have married supermodels, actors, or musicians. This may be path tennis phenom Naomi Osaka goes down. The 23-year-old publicly revealed that she's dating 23-year-old rapper Cordae.
With him often touring on the road, especially before COVID-19, she had to adjust her training to be with him. With a consistent training routine being crucial for a pro tennis player, she's had to alter her training accordingly.
Naomi Osaka is already a tennis success
RELATED: Naomi Osaka Showed Coco Gauff How to Act Like a True Champion
Even though Osaka is just 23, the native of Japan has already become a household name thanks to the success she has had on the court. She's earned the No. 1 spot on the Women's Tennis Association's singles ranking, becoming the first Asian player to accomplish the feat.
Osaka notched her first WTA match win at the age of 16 and already has seven career singles titles, with more than half of them being in Grand Slam tournaments. She has two Australian Open titles (2019 and 2021), as well as two championships at the U.S. Open (2018 and 2020).
Osaka begins dating Cordae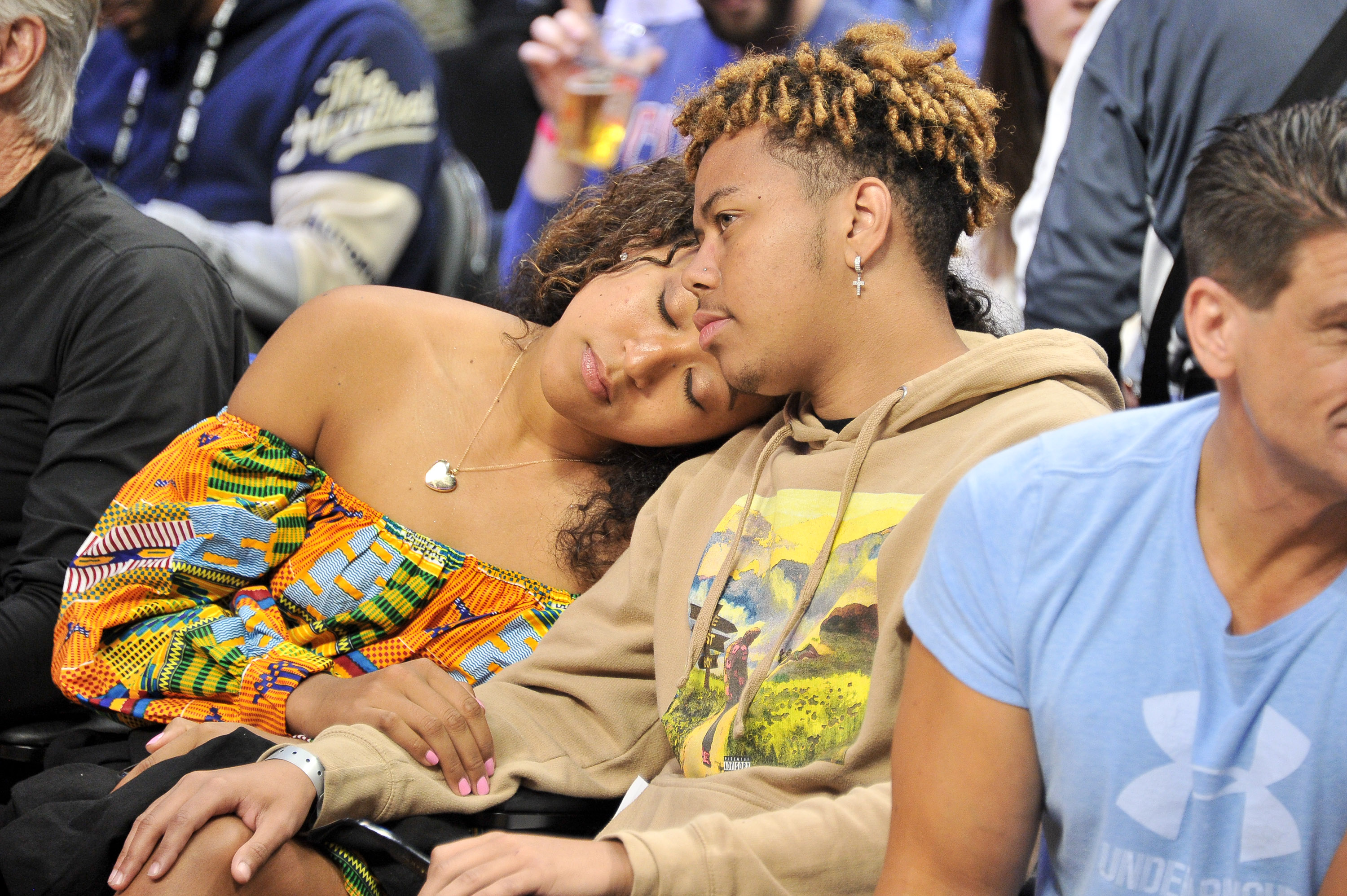 RELATED: Kobe Bryant Gave Tennis Star Naomi Osaka Advice That Applies To All of Us
GQ profiled Osaka and Cordae to detail how their courtship came to be. When the interviewer spoke with the couple together, they were "giggling … blushing … constantly contradicting each other in a way that feels endless. It's adorable."
With all of that, it took them a few minutes to answer the question of how they met. The basic story is "they linked up two years ago and exchanged phone numbers." They had some back-and-forth, then agreed to meet for their first date at a Clippers game at Staples Center. They used FaceTime to try to find each other in the packed arena.
Cordae, a Grammy nominee who released his first album in 2019, didn't know when they met that Osaka is a tennis player. They dated in secret for almost a year before the relationship went public at the 2019 U.S. Open. Cordae says he "felt really out of place."
The rapper says he had never been in that kind of environment before because his elementary, middle, and high schools were all "99.9% black. Kids who look like me," which wasn't the case at the Open. He admits that was the first tennis match he ever attended.
Osaka's training regiment changes because of Cordae
Cordae says Osaka always goes on tour with him. He explained, "She'll just take time out of, you know, whatever she got going on training and things of that nature to just come with us on tour for, like, two weeks at a time." Osaka admits that living on a tour bus messed with her routine at first, but she "sort of got used to it."
The seasoned tennis player says she's been training her whole life. Going on the road with her beau is "a fun adventure." Ask Men describes Osaka's original training as "early to bed, early to rise," and she'd exercise first thing when she woke up every morning. Part of this involved completing stretching exercises and a strength training session — hard to do on a cramped tour bus.
It's also hard to get in practice sessions on the court when you're traveling across the country. Compare that to current world No. 1 Ash Barty, who revealed her recent training in an interview with the WTA. "When I wasn't hitting tennis balls I found different ways to train and through different lockdown periods I found different ways to stay active," she said.