NASCAR Broadcaster Larry McReynolds 'Lost' His 'Best Friend' in a Tragic Helicopter Crash
Larry McReynolds has almost become synonymous with NASCAR. The former crew chief has been covering motorsports on FOX for about two decades, as he has enjoyed a nice career as an analyst after having quite a bit of success as a crew chief. Not everything has been easy for him, though, as he sadly lost his best friend and one of his drivers in a tragic helicopter crash.
Larry McReynolds has been a successful crew chief and broadcaster
According to his FOX Sports bio, Larry McReynolds worked on late model cars before beginning his NASCAR Cup Series career in 1980. In just five years, he ultimately became a crew chief.
This led to a pretty successful run as a crew chief, too. McReynolds earned 23 Cup victories between 1985 to 2000 to go with 21 poles, 122 top-five finishes, and 209 top-ten finishes. He worked with some legends, too. McReynolds won 11 races from 1991 to about midway through 1993 with Davey Allison, and he even won the Daytona 500 with Allison in 1992. He also worked with Dale Earnhardt and helped him win the 1998 Daytona 500.
In 2001, though, McReynolds joined FOX and formed an excellent broadcast team with Darrell Waltrip and Mike Joy. The three ultimately worked together for the next 15 years, too. He then became an in-race Cup Series analyst for the network in 2016. However, in 2019, he entered FOX's virtual studio, where he continues to work as a Cup Series analyst.
McReynolds also works on FOX's pre-race shows, NASCAR RaceDay and NASCAR RaceDay-Xfinity, as well as NASCAR Race Hub, a daily NASCAR show.
McReynolds' achievements as a crew chief and as an analyst have made him one of the most recognizable faces in motorsports. However, he might not have had the success he has had if it weren't for Davey Allison, who tragically died in 1993.
Davey Allison died in a helicopter crash
As mentioned above, McReynolds worked with Allison from 1991 to 1993. However, his tenure with him sadly came to an end after Allison's tragic death.
According to a January 2021 Sportscasting article, on July 12, 1993, Allison flew his helicopter that he recently purchased to Talladega Superspeedway. When he was about to land it and was just about six inches from the ground, he tried to turn it right. The helicopter, though, "shot up very quickly," according to former driver Red Farmer, who was the only other passenger, the Associated Press reported in 1994.
"The helicopter began to climb, Farmer said. Then it banked sharply to the left and struck the ground and a 10-foot fence," the Associated Press reported.
Farmer only suffered broken ribs, a fractured collarbone, and a fractured arm. Allison, on the other hand, hung upside down and unconscious in his seat belt after the accident. He then sadly died of massive head injuries despite undergoing surgery to relieve pressure on his brain, according to The New York Times.
Allison, who was only 32 years old, was survived by a wife and two children.
Larry McReynolds lost his best friend in the crash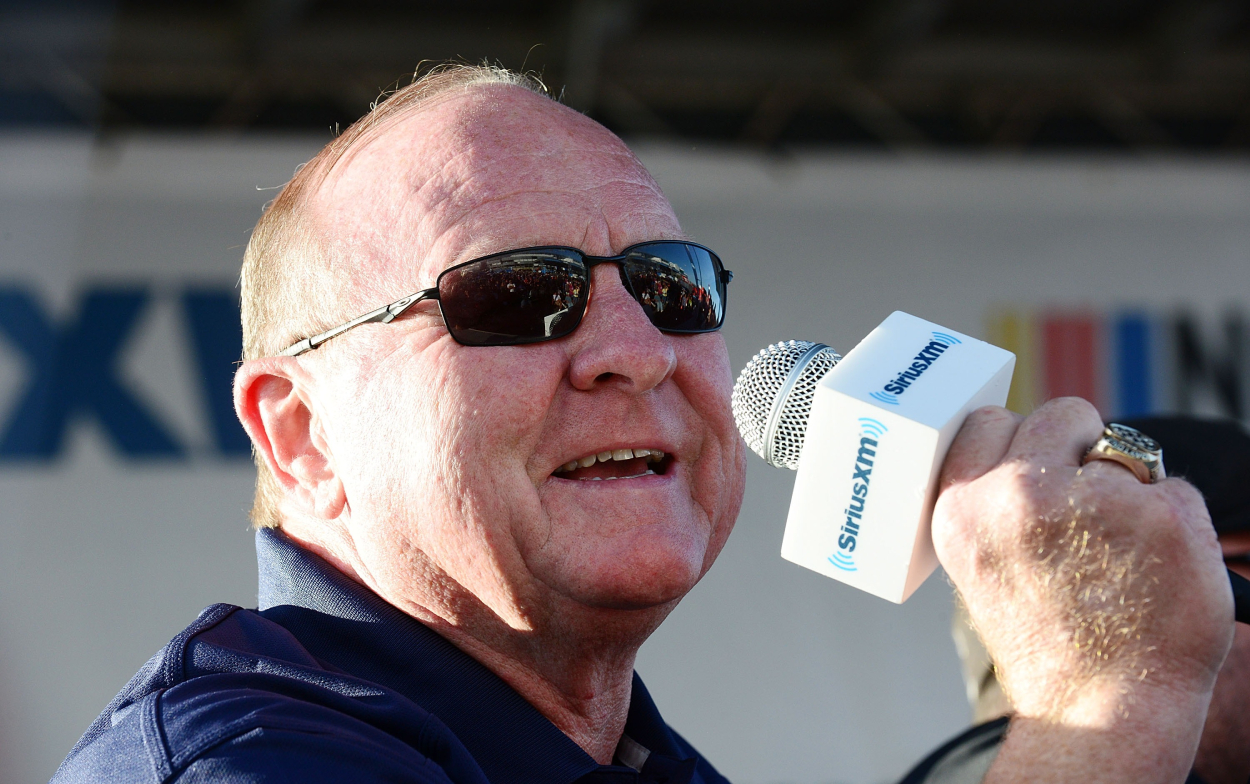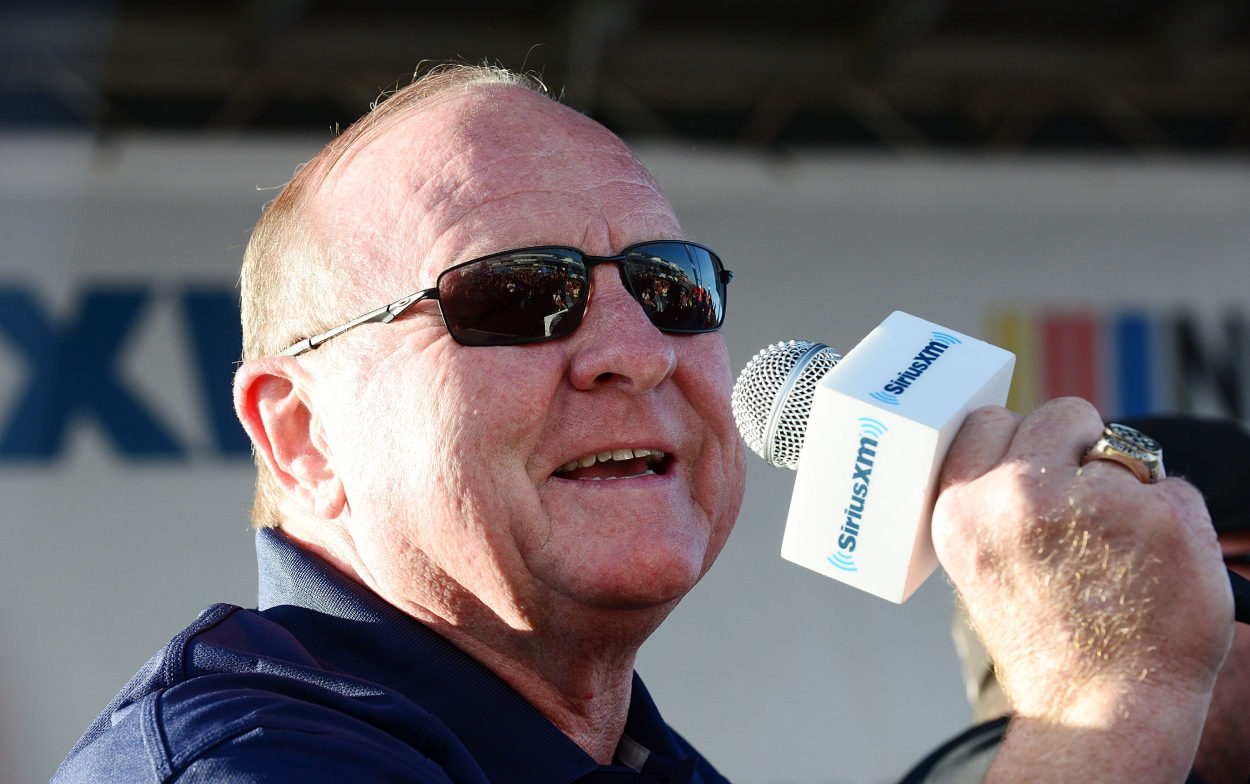 Larry McReynolds and Davey Allison were dominating together from 1991 to 1993. This led to the two men growing quite close to each other before Allison's sad death.
"When Davey's helicopter crashed at Talladega on July 12th of 1993, I've said it many times, yeah, I lost a race-car driver I was working with, the driver that helped put me on the NASCAR map, but more importantly, I lost my best friend," McReynolds wrote in 2017. "…I looked up to him as more than just a friend, more than just my race-car driver. He's what motivated me."
McReynolds also wonders what they could have accomplished had Allison not died.
"I don't live in a 'what-if?' world, but that's probably one of the 'what-if?' worlds I do live in," he wrote. "Had Davey not been killed, I think about what he, myself and that No. 28 team would have been able to accomplish."
It certainly is a big question. How much more could they have accomplished together? We will sadly never know.
Larry McReynolds has had two incredible careers as a crew chief and as an analyst. Davey Allison played a significant role in his success, too.
Like Sportscasting on Facebook. Follow us on Twitter @sportscasting19.