NASCAR Champion Kyle Larson is Open to the Idea of a Formula 1 Test With a Planned Trip to the Abu Dhabi Grand Prix
In the collective history of NASCAR and Formula 1, only one driver has ever won in NASCAR first before finding success in Formula 1. That driver is the legendary Mario Andretti, who won the 1967 Daytona 500 driving for Holman Moody. Andretti would race at the 1968 United States Grand Prix at Watkins Glen but wouldn't run in Formula 1 full time until 1975.
Many Formula 1 drivers have moved to NASCAR, but no stock car driver since Andretti has found success in the pinnacle of open-wheel racing. That could change, and current NASCAR champion Kyle Larson might be the man to follow in Andretti's footsteps.
Kyle Larson is planning on attending the Abu Dhabi Grand Prix which happens to feature Formula 1's rookie test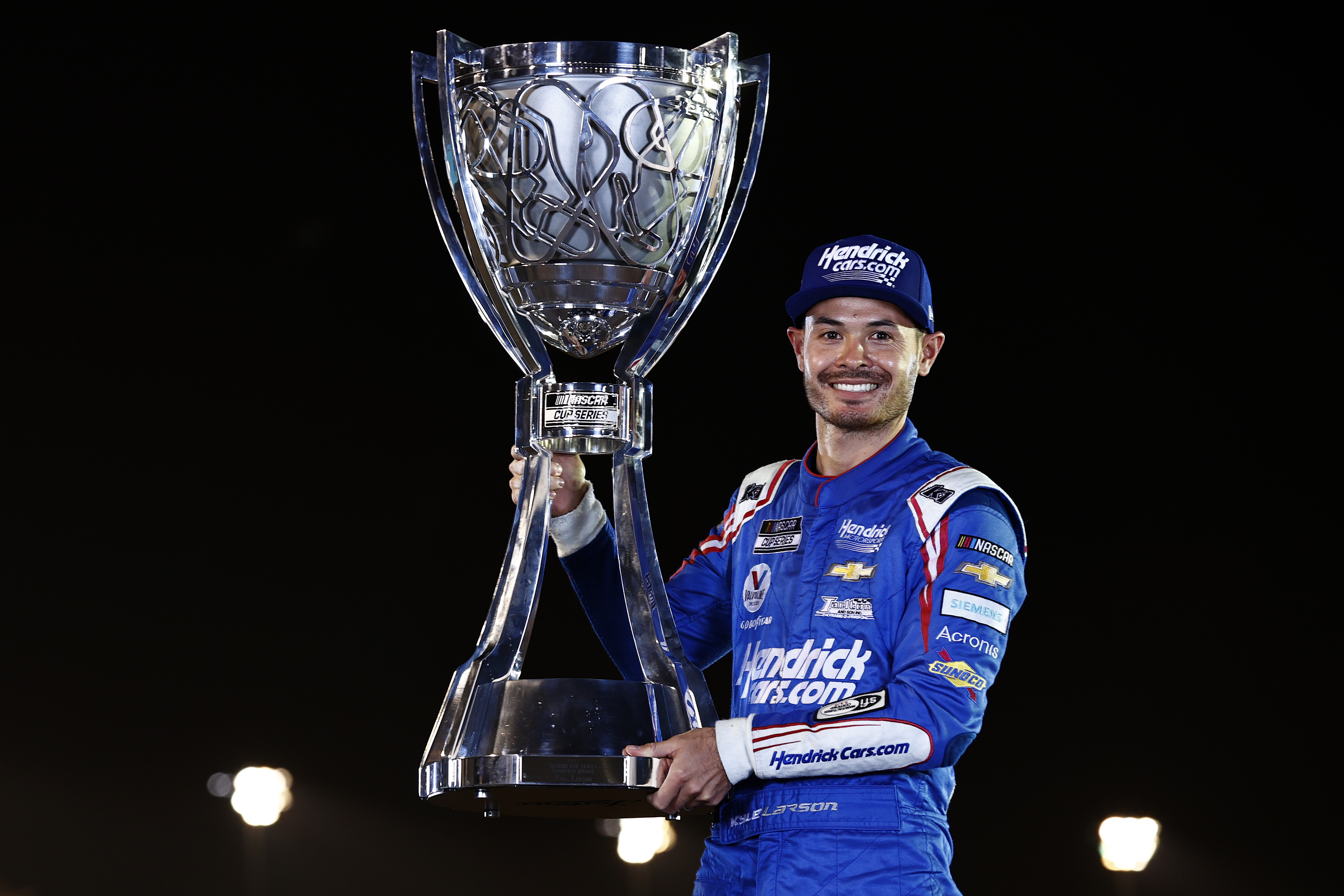 Larson has never seen a Formula 1 car in person, but after following the action at the U.S. Grand Prix in Austin this year decided to book a trip to the season finale in Abu Dhabi. He recently sat down with Formula 1 presenter and reporter Will Buxton for an interview following his championship victory. 
When asked about going to an F1 race, Larson had this to say, "I'm really excited, I've never been to an F1 race before. But my wife and I are going to go to Abu Dhabi, so I'm really excited about that, go check it out, see what it's all about."
After a mention to Larson that Formula 1 is conducting a rookie test following the race, the champ quipped, "I'm down, I had no idea there was a rookie test. Hey, if I'm there then I might as well get into a car. If there's a team that will let me, I would pack my helmet bag right now. Head there, go get some laps. Let me know!"
Seeing Kyle Larson take part in the Formula 1 rookie test is a compelling proposition. Still, he will need an invite from a team and approval from the FIA, the sports governing body, before he's allowed to turn a wheel in anger.
2021 has been Kyle Larson's year and his talent could be successful in Formula 1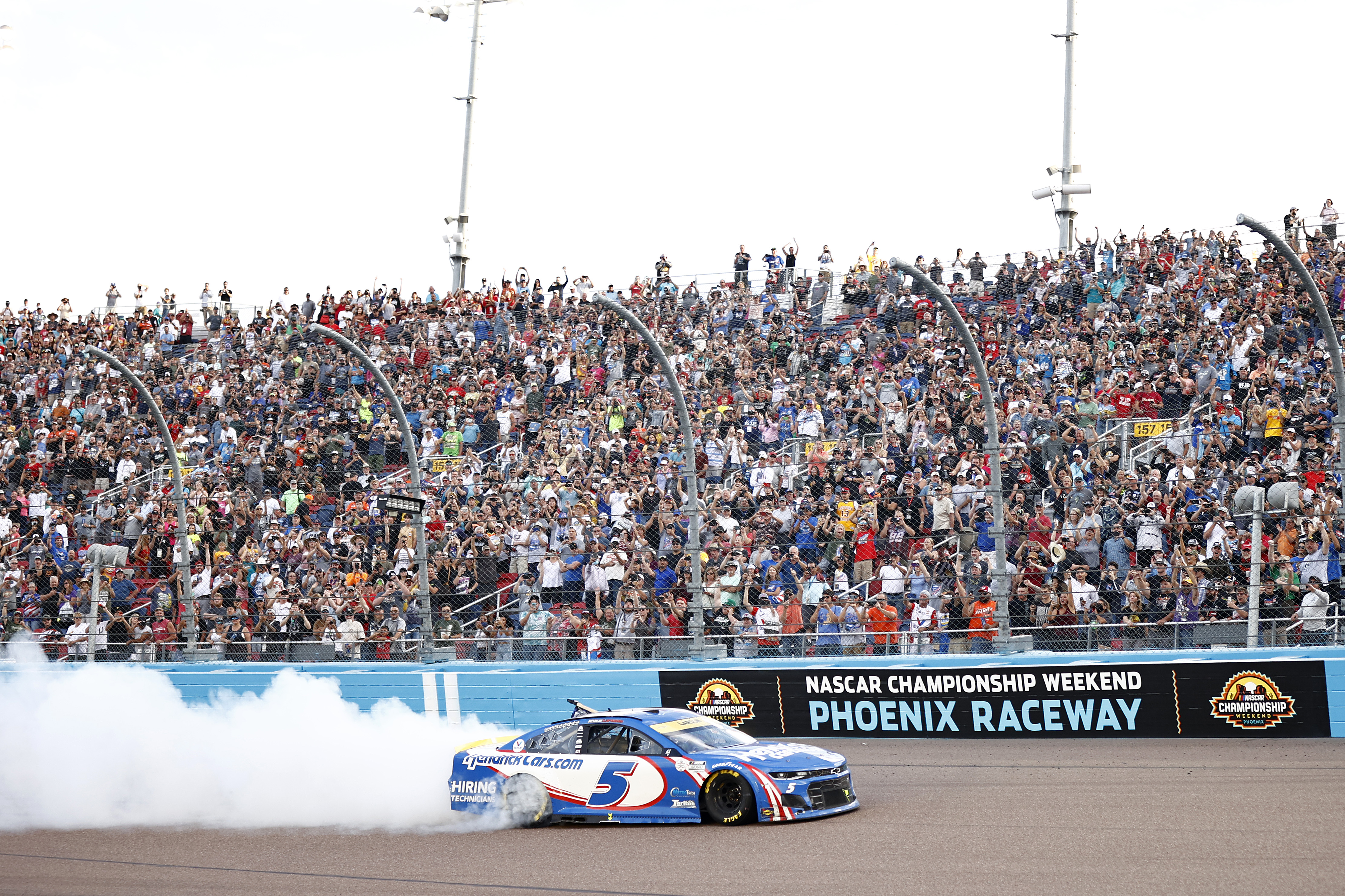 Few drivers can claim a come-back story like Larson's. After losing his drive with Chip Ganassi and a suspension from the sport in April 2020, Kyle Larson's career roared back to life in 2021. 
Larson looks to be at the top of his game by scoring 10 NASCAR Cup Series wins and bringing home the hardware from the one-off million-dollar All-Star race in Texas. This success comes after taking 46 wins on dirt oval tracks in 2020 and winning the Chili Bowl, Knoxville Nationals, and King Royal races in 2021. 
Top talent always finds a way to shine, and his successes this year are a testament to that. However, even for the most talented drivers, moving to another series is no guarantee of success. Many of the world's top drivers have tried their hand at Formula 1 only to find the challenge too great to overcome.
Formula 1 presents a unique challenge that will not be easy to conquer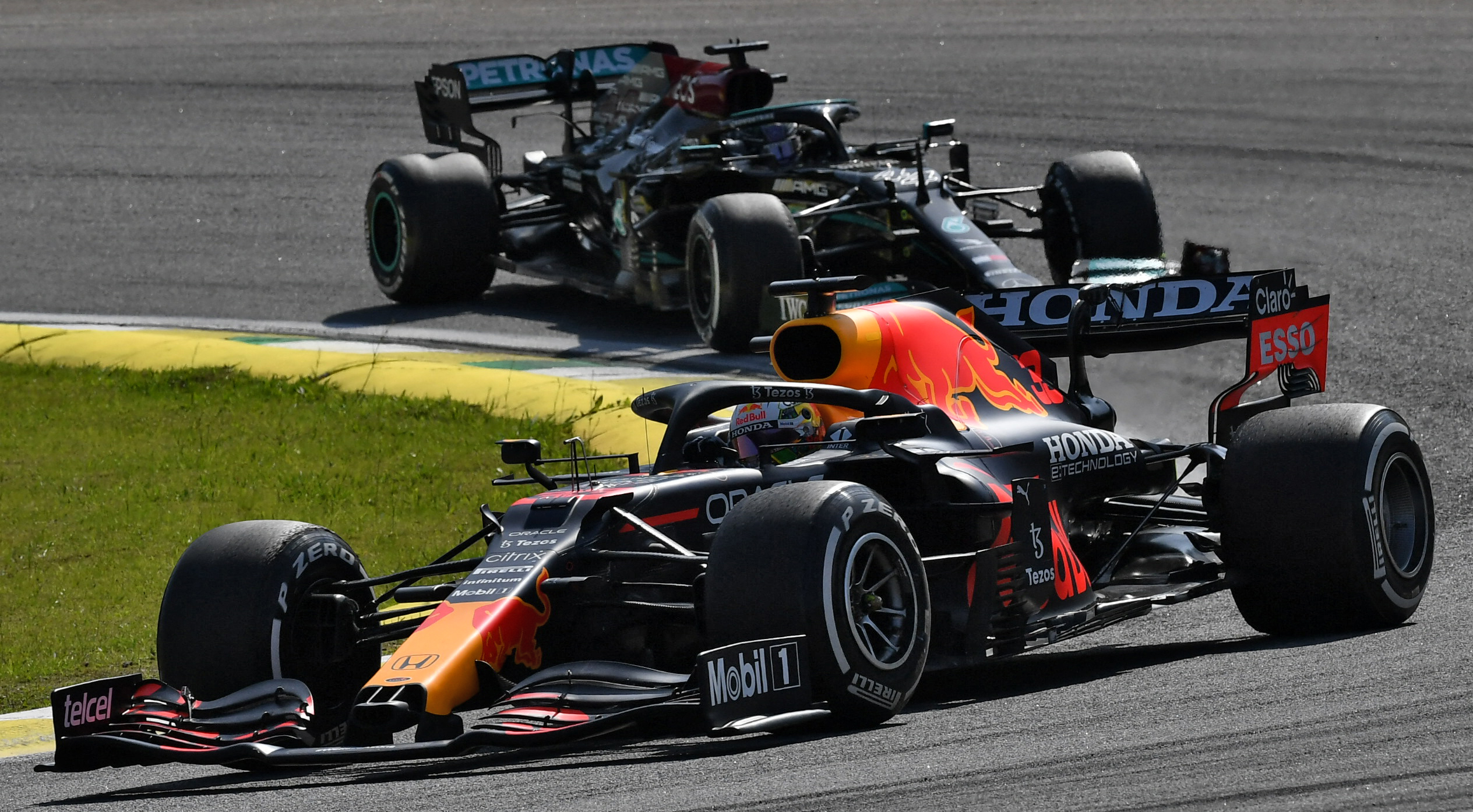 A modern Formula 1 racer is worlds apart from a NASCAR stock car. Everything is more intense, from the speed to the cornering forces, the braking forces to downforce levels, and even the operation of the race car. The learning curve will be steep, but Larson has the skills to get up to speed in a race series that is the pinnacle of motorsport.
One of the more considerable challenges that Larson would face if he decided to try his hand at Formula 1 competition would be adapting to the road courses. Larson is not without success in road racing, having won the 2015 24 Hour of Daytona event, but Formula 1 travels the globe visiting the fastest, most challenging circuits on the planet, and that will be a massive change from the superspeedways and dirt oval tracks he's used to.
Formula 1 visits street circuits and permanent road courses and uses four different tire compounds. The Formula 1 circus will also not shy away from bad weather, with races held during heavy rain, wind, and changing conditions. 
A current Formula 1 race car can generate four to six lateral g (the measure of cornering force) while cornering and five g while braking. That would mean a 150-pound driver would feel like they weigh 900 pounds during cornering and 750 pounds while braking. 
A modern NASCAR stock car generates around three g during cornering.
While a stock car racer experiences the g-load for more extended periods, as the banked turns on ovals are long, the massive g-loads in Formula 1 are relentless, with few chances for drivers to catch their breath. 
A good training routine will aid in the transition, but many drivers making their first foray into the world of Formula 1 racing find it challenging to deal with the massive forces involved. 
Kyle Larson is riding a wave of well-deserved success and is now considered one of the best racing drivers in America. His talent and skill are formidable enough to enable him to find success in whatever series he enters. Still, a move to Formula 1 looks to be a ways away and not an immediate priority for Larson.
Related: New NASCAR Cup Series Champion Kyle Larson Stands on Platform to Influence Asian American Culture but Once Admitted He Couldn't Speak the Language of His Japanese Ancestors