NASCAR Cup Series Champion Kyle Larson Is Spending Part of His Offseason Behind the Wheel at His 'Home Track'
NASCAR Cup Series driver Kyle Larson is set to defend his championship.  
Not the Cup title.  
Something bigger. Something personally significant.  
Larson is out to recapture the Hangtown 100.  
NASCAR Cup Series driver Kyle Larson putting on a hometown show
As part of the weekend festivities celebrating Larson's first NASCAR Cup championship, Larson's hometown of Elk Grove, California, plans to stage a victory homecoming parade for Larson on Nov. 21.
During the three days prior to the parade, Larson was scheduled to participate in a series of races at Placerville Speedway, including the Hangtown 100; a USAC midget national championship.
It's a track Larson, who planned to drive the No. 1 open-wheel machine, knows well. Larson claimed the inaugural Hangtown 100 in 2019. He earned $32,000 after leading the final 66 laps on the quarter-mile dirt oval. Hendrick Motorsports teammate Chase Elliott is also scheduled to participate.
"We are excited to have Kyle Larson in the field at the Elk Grove Hangtown 100 once again," event promoter Matt Wood said in a press release, reported by usacracing.com.  "Kyle grew up racing around northern California and is one of the largest fan favorites that we have out here, so it will be great to have him on hand."  
What a difference a year makes for a rebounding Larson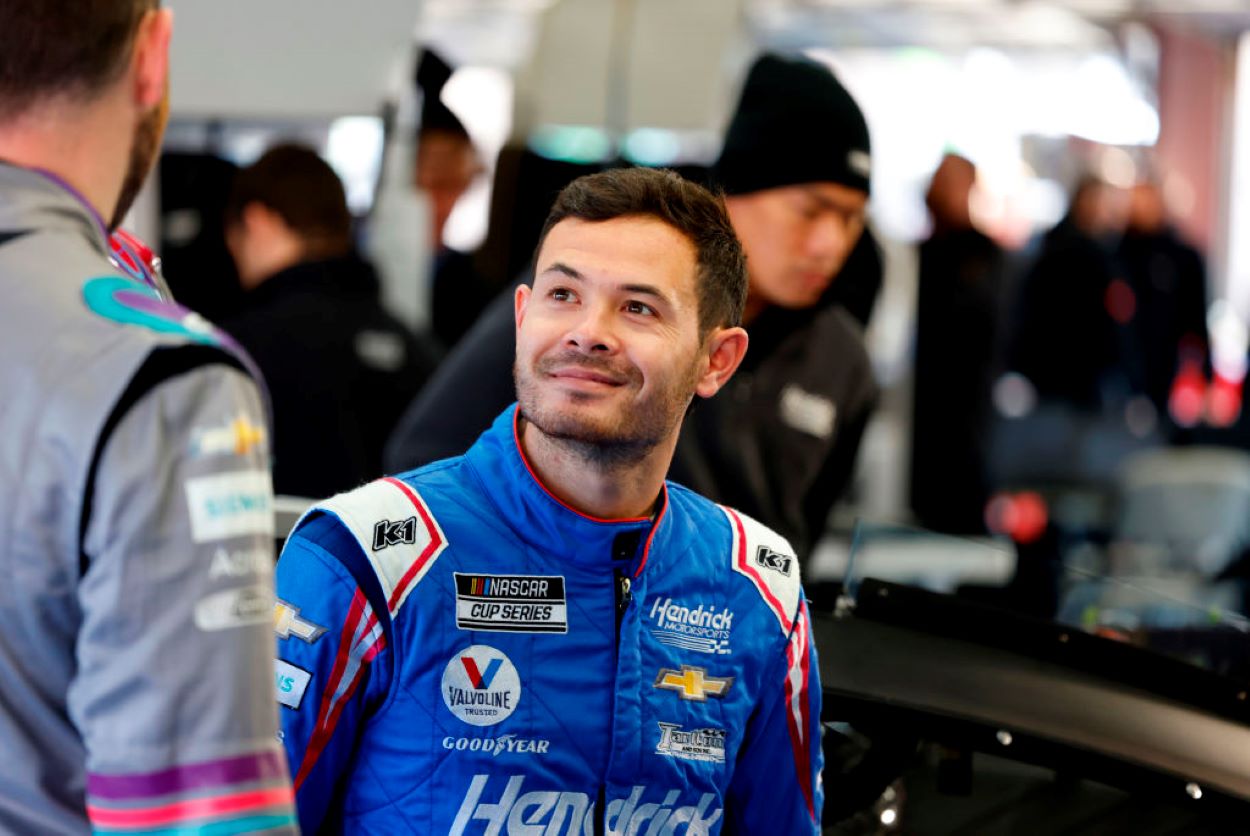 A year ago, few people wanted to have Larson on hand, anywhere.  
Larson was under suspension by NASCAR for uttering a racial slur during a streamed iRacing event in 2020. Ordered to undergo sensitivity training, Larson also lost his job with Chip Ganassi Racing.  
He admitted to thinking the scandal could finish his career, but Hendrick Motorsports threw Larson a lifeline. Given a second chance, Larson made the most of it.  
Rekindling the No. 5 Chevrolet team, Larson won a Cup Series-high 10 races last season, plus the $1 million all-star affair. He captured at least three consecutive races more than once, becoming the first premier Cup driver to accomplish the feat since Dale Earnhardt Sr. In 1987.  
Since winning the title, Larson has executed a media blitz to help repair his tarnished reputation.  
Now, he's the toast of NASCAR.  
Larson eager to race on his 'home track' for first time since 2019 
And the toast of his hometown, too.  
Placerville Speedway is the track where a young Larson learned to drive. To Larson and his family, it's their "home track."  
He proved it in 2019 when he captured three races, including the Stoops Pursuit Race and 39-lap BC39 feature. Larson entered the three-day event with 24 career USAC midget wins.  
"What he has done so far in his career is amazing, and it's special that he continues to have such a passion for dirt track racing," Wood said.