NASCAR Cup Series driver Martin Truex Jr. Fails to Hold Championship 4 Lead and Fell Short – Again: 'That's Three Times We've Been Second, and That Sucks'
The first time, in 2018, NASCAR Cup Series driver Martin Truex Jr. fell short in a thrilling dash for the checkered flag.
The second time, in 2019, Truex came up short again in a duel of two dominating machines.
The third time, on Nov. 7, Truex didn't have enough muscle.
"That's three times we've been second," he said moments after emerging from his No. 19 Toyota along pit road. "And that sucks."
NASCAR Cup Series driver Martin Truex Jr. didn't benefit from the final pit stop
Throughout the Championship 4 race at Phoenix Raceway on Nov. 7, Truex appeared to be the biggest challenge to eventual champion Kyle Larson.
With 25 laps remaining, the field lined up for what proved to be the final restart. Larson launched to stay in the lead, while hard-luck Denny Hamlin took a low groove and failed to hold off Truex riding high.
Once in second place, Truex focused on closing in on Larson, who benefited from an 11.8-second pit stop and moved up three spots.
"If we could have had the lead, I think it would have been over, but that's kind of how the 5 (car or Larson) did it," Truex said during a pit road interview reported by speedwaydigest.com. "That's racing, as they say, and sometimes you're just not on the right end of things.
"Gosh, second sucks. I hate it."
In the middle of post-race chaos, Truex wants a moment of peace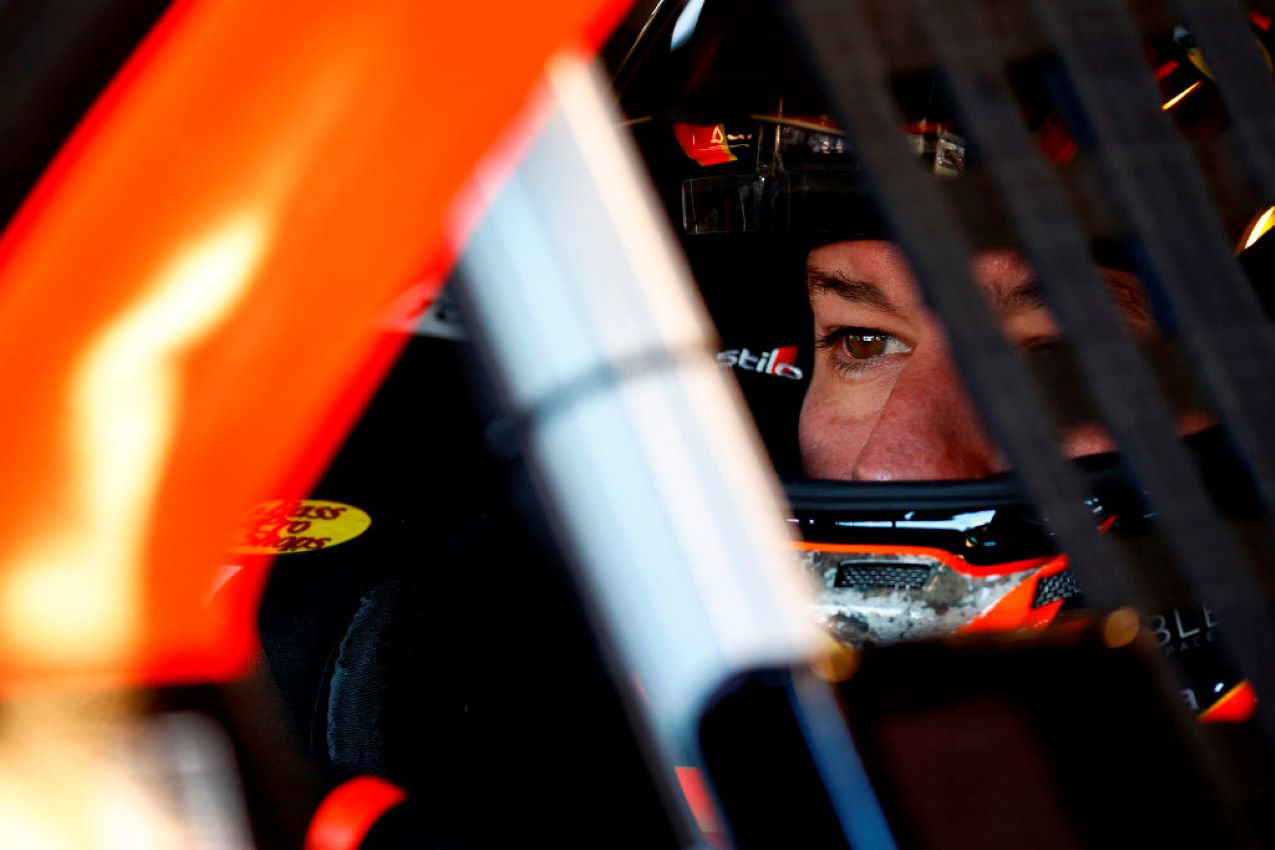 For a few lonely moments, Truex sat motionless in his machine. With a sold-out raceway looking on, along with millions of fans watching and listening to various NASCAR media portals, Truex probably wished he was alone. Just for a moment.
After unstrapping his harness and unlinking safety and communication devices, Truex climbed out of the car and was engulfed by media and associates. He wasn't alone now.
Asked what he was thinking about for those few solitary moments, Truex said:
"Just how close we were again, (2018), '19, '21, three years we were right there. (We) had a car capable of winning and just, you know, for whatever reason, it didn't go the way we needed it to."
For a prolonged run following a caution flag for Anthony Alfredo's accident, Truex paced the field. His momentum, though, stalled with debris littering the track. An untimely yellow flag appeared, prompting a round of pit stops.
Larson's crew shined. Truex emerged in third place.
Reflecting on his three runner-up finishes, Truex says: 'It is what it is'
Truex had the power to pull past Hamlin, a Joe Gibbs Racing teammate, but could mount a significant charge to Larson and his Hendrick Motorsports machine.
"Then at the end there, not quite enough speed to get to the 5 and then around him," Truex admitted.
In 2018, Truex couldn't overcome Joey Logano.
In 2019, Kyle Busch overpowered Truex.
On Nov. 7, Larson was too dominant.
Truex shrugged, knowing his next steps.
"It is what it is," Truex said. "Come back and try next year."