NASCAR Officials Need Next Gen Cars to Challenge Drivers: 'We Want the Best Drivers Running Up Front'
NASCAR Cup Series officials apparently were delighted to see professional stock car drivers skidding and swerving, losing control of the Next Gen cars, and smashing into the walls surrounding the track at Charlotte Motor Speedway.
With drivers shouting of their difficulties driving the new technology, circuit brass seemed to smirk at each other:
Hey, look at that crash. This testing session is going great.
NASCAR Cup Series officials celebrate driving challenges of NextGen cars at Charlotte Motor Speedway
The more complex the Next Gen cars proved to handle during the Charlotte testing sessions on Nov. 17-18, the drivers appeared to scream louder, and the officials' smirks grew broader. They don't want "easy" cars on the NASCAR series.
"We've always said we want the best drivers running up front," NASCAR Senior Vice President of Racing Innovation John Probst told motorsport.com. "We don't want the cars to be easy to drive."
Is this a case of reverse politics? If something is wrong, tell everyone how bad it is and own it?
"I think if you look at a lot of the changes that we've made to the car, a lot of the side-force that used to be in the car is gone, so it's not as forgiving as it's been before," Probst said. "You saw some of that (the) morning (of Nov. 17)."
Stenhouse feels a lack of side force on Next Gen cars during testing session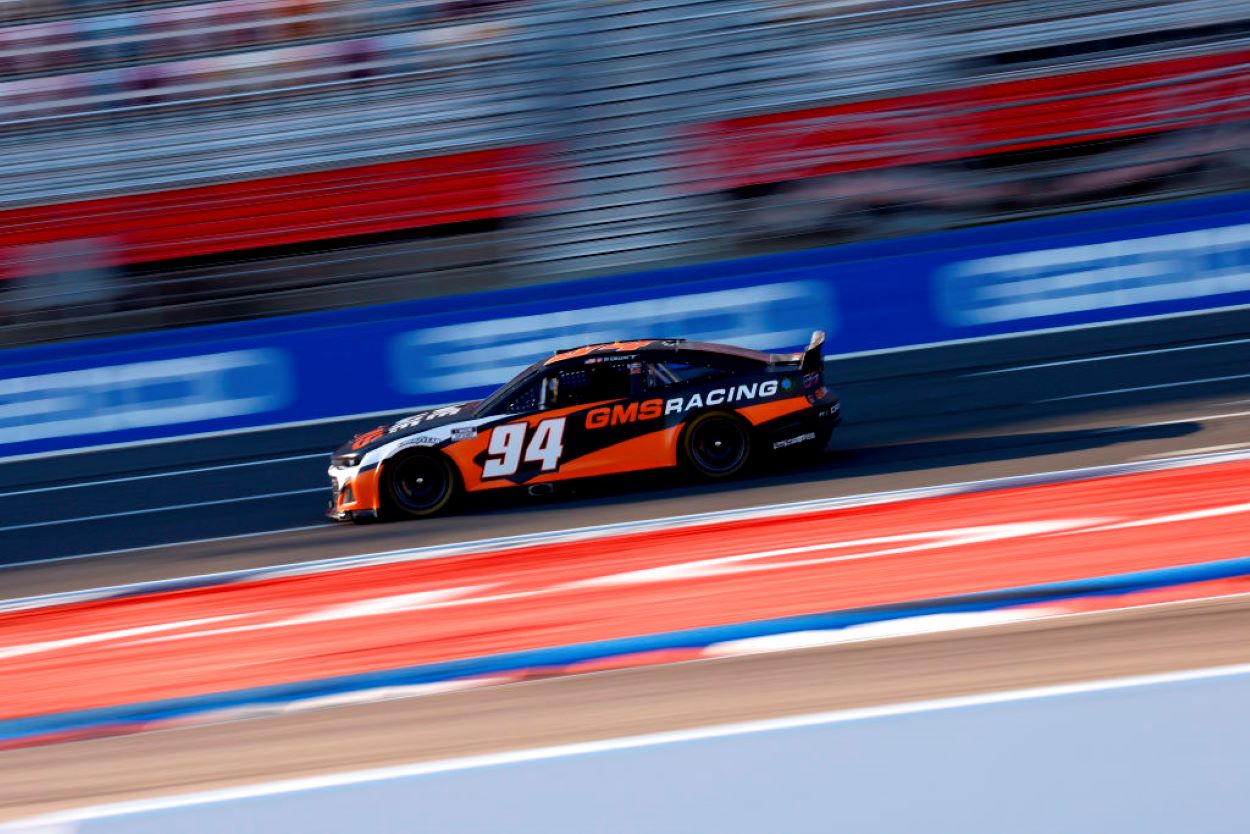 Cup Series regular Austin Dillon lost control of his NextGen machine on Nov. 17 and crashed along Turns 1 and 2 on the 1.5-mile quad-oval. Several drivers experienced spin-outs, including series champion Kyle Larson and Denny Hamlin.
Driver Rick Stenhouse Jr. spoke of one adjustment he would like to see addressed: The Next Gen's 18-inch wheels, larger sidewalls, and symmetrical design does not produce enough side-force, which is foreign to drivers.
"I'm not saying those incidents were all car, but definitely the cars are a bit edgier," Probst said. "I expect over time we'll see through the set-ups that will get better.
"Certainly, with the lack of side-force, that will be something (the drivers) will have to get used to with respect to how the car drives, how it recovers, and if it's loose, how far you can let it go before it slides."
Stenhouse: Next Gen cars are 'pretty slow'
During the Nov. 17 testing session, the Next-Gen car speeds were about 1.5-2 seconds slower than the pace established at the 2021 Coca-Cola 600 at Charlotte.
Drivers could feel the lack of horsepower during the early segments of a run.
The Next Gen cars were "pretty slow," Stenhouse said.
Then, they start to pick up.
"… When you do have a moment," Stenhouse said. "It actually feels like you're going faster."
The drag, Probst said, likely developed from adding rear window vents to help improve cabin airflow.
On Nov. 18, NASCAR officials trimmed the cars' rear spoilers from eight inches to seven to help increase speeds.
The testing and experimenting continue with the Next Gen cars.
"We'll … see where it gets us," Probst said.
As long as the Next Gen cars are not too easy to handle.