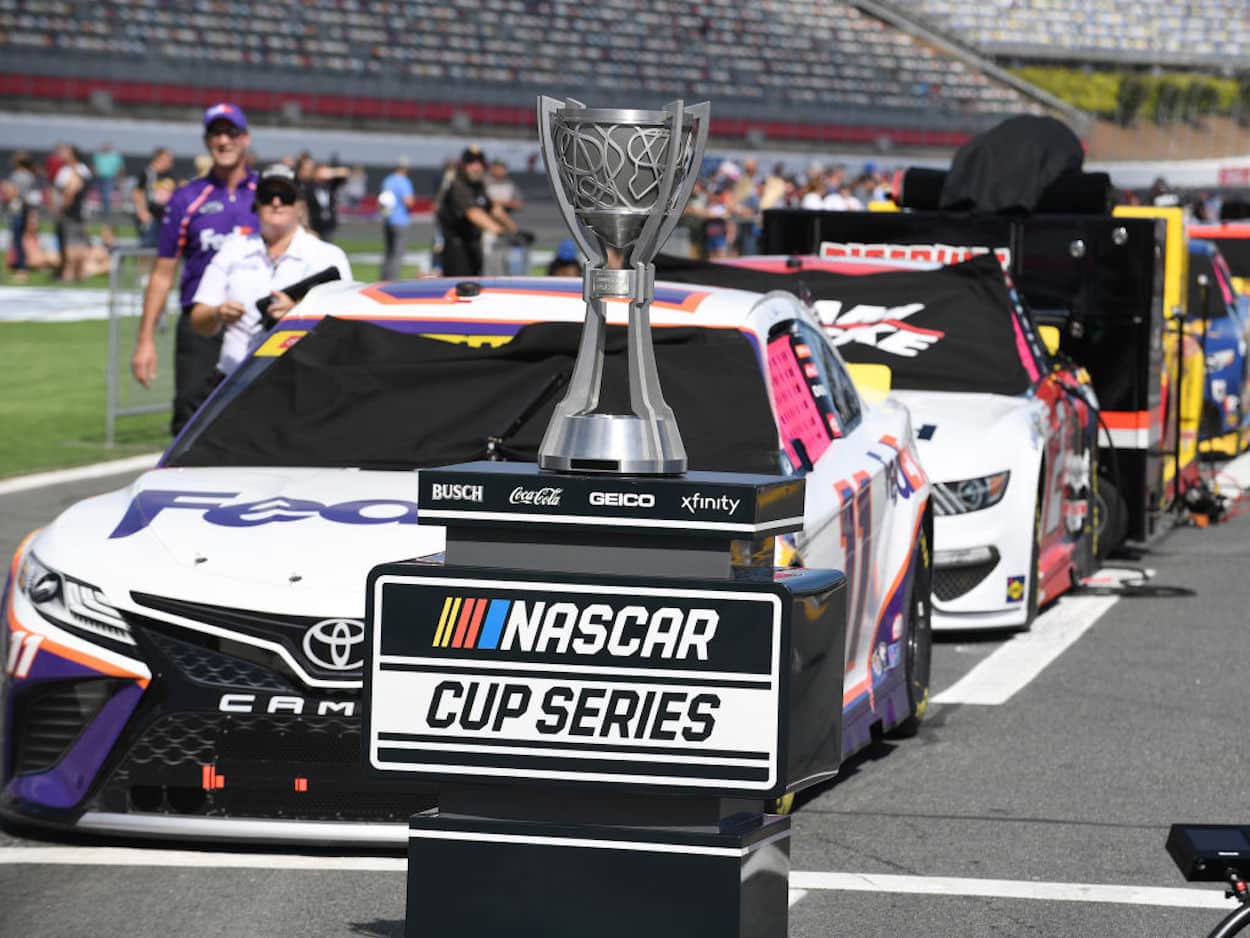 A Dramatic NASCAR Cup Series Regular Season Is Racing Toward an Anticlimactic Conclusion
The 2022 NASCAR Cup Series regular season may have been exciting, but there isn't much drama left as things come down the home stretch.
"It's coming down to the wire." "The battle is on for the final two berths in the NASCAR Cup Series playoffs." "The last two spots in the playoffs are anyone's for the taking." "There could be more than 16 different regular-season winners." "Ryan Blaney and Martin Truex Jr. better watch their backs."
If you hear or read any of the above statements over the next few weeks with regard to the playoffs, don't believe them. Or, better yet, just ignore them altogether.
While these kinds of comments might sound exciting and generate some extra buzz around the remainder of the Cup Series regular season – which is exactly what they're intended to do – the reality is that they're detached from … well … reality.
No driver currently in position to make the playoffs should sweat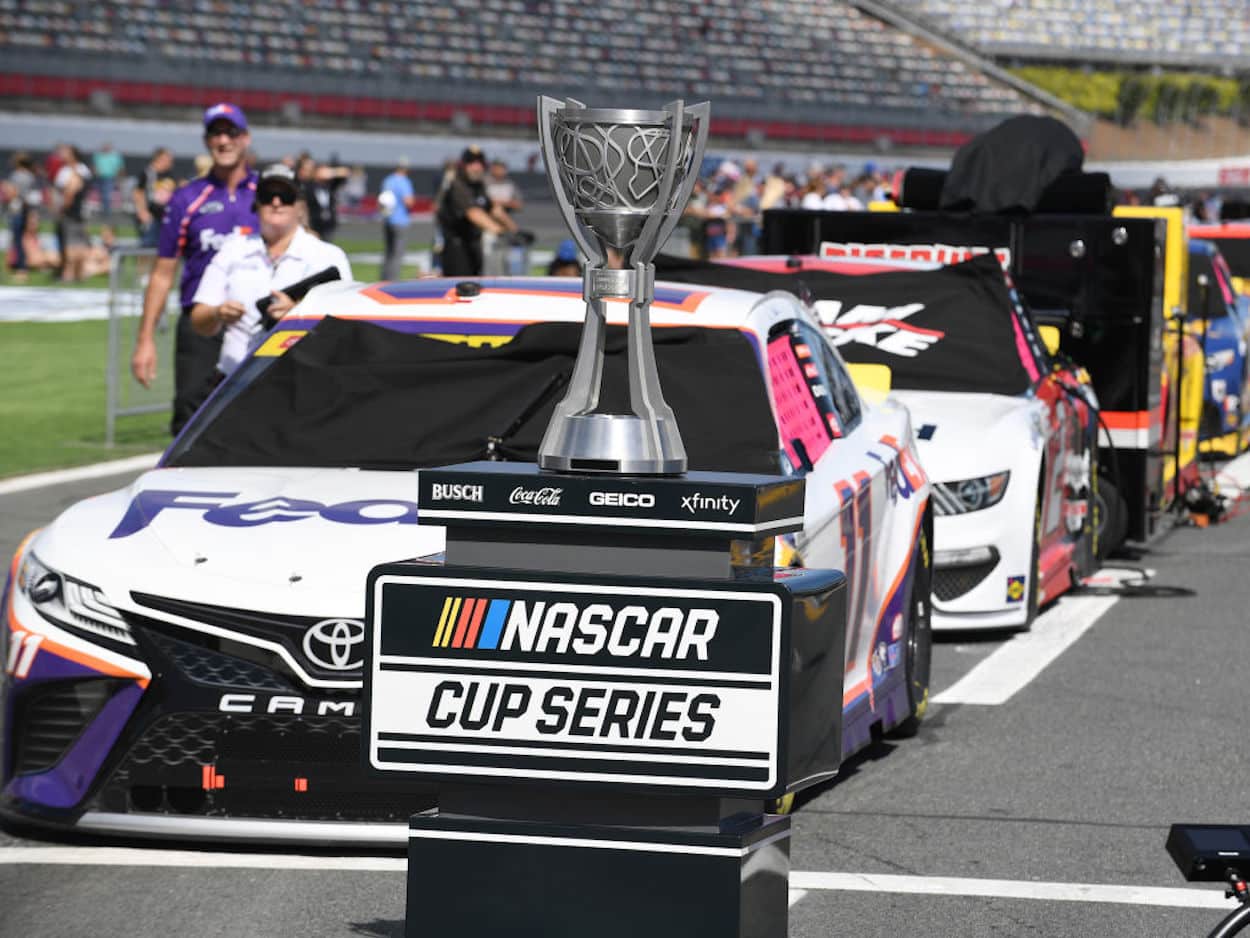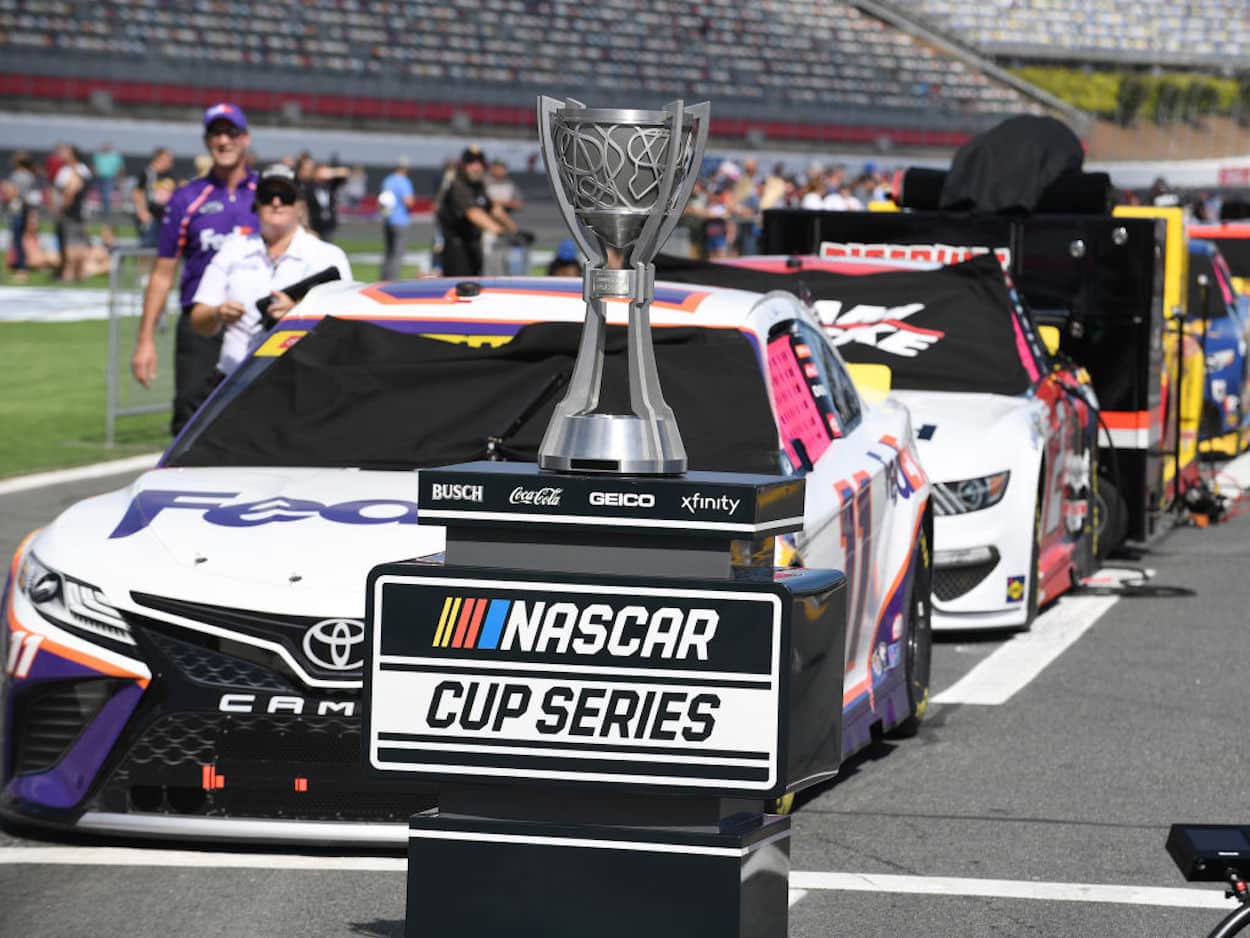 With four races left in the NASCAR Cup Series regular season, only two spots in the 16-driver playoff field are even remotely up for grabs. Assuming Kurt Busch makes a full recovery from the concussion he suffered in a qualifying crash at Pocono last month and is able to return to action when the playoffs commence at Darlington Raceway on September 4, the 14 full-time drivers who've gone to Victory Lane this season are all locks for the playoffs by virtue of having at least one win.
There's virtually no chance that more than two full-time drivers who've yet to win this season are going to find Victory Lane over the next quartet of races. It's just not going to happen. So the 14 drivers who've won this year – with the possible exception of Busch, whose health status remains uncertain – can breathe easily. They're going to be championship-eligible when the regular season concludes at Daytona International Speedway on August 27.
Winless Ryan Blaney and Martin Truex Jr. – the two drivers holding down the final two playoff berths, based on where they sit in the Cup Series standings – don't really have to sweat, either. If a new winner or two does emerge over the next four weekends, recent history suggests it's more likely to be one or both of them than anyone else. Blaney won three races in 2021 and captured this year's non-points-paying All-Star Race; Truex, the 2017 Cup champion, hasn't had a winless season since 2014 and went to Victory Lane four times in 2021.
So if either of those drivers prevails over the next four weeks, nothing changes in terms of the playoff outlook. They'll just technically be in the playoffs by virtue of winning a race instead of by virtue of being the highest drivers in the standings without a win.
The points hill is too steep for a driver outside the Cup Series playoffs to climb
But what about points? If no new winners come out of the next four races, couldn't someone catch Ryan Blaney or Martin Truex Jr., or both, in the standings?
The short answer? Fat chance. The gap from Truex – who trails Blaney by 25 points – back to Kevin Harvick, the first driver outside the playoff picture, is so wide that Truex could quite literally skip a race and still hold a healthy lead over Harvick even if Harvick won that event.
And the gap from Harvick back to Stewart-Haas Racing teammate Aric Almirola, the next driver in line, is the maximum number of points a driver can earn in a race. Bottom line: Neither Truex nor Blaney is going to be overtaken in the standings. Their cushion over everyone else is simply too big, and the amount of time remaining before the playoffs is too little for anyone to have a prayer of catching up.
Don't bet on an unlikely winner at Daytona or elsewhere
On paper, it would seem as though Kevin Harvick is the favorite to win Sunday's FireKeepers Casino 400 at Michigan International Speedway. The 2014 Cup Series champ has triumphed in four of the last six races at the 2-mile track and always seems to perform well here. But this will be the Cup Series' first trip to Michigan with the new Next Generation car that debuted this year.
In 22 races this season, Harvick – who owns just five top fives – has done little to suggest he's on the cusp of going to Victory Lane. Not only that, but you have to go all the way back to September 2020 to find the last time Harvick won a Cup race. Other than Harvick, no full-time driver in Sunday's field who is currently outside of the playoffs has ever won at Michigan.
Both Harvick and Brad Keselowski are former winners at Richmond Raceway, the next track on the schedule after Michigan, but Harvick hasn't prevailed at the Virginia short track since 2013 – with his former team at Richard Childress Racing – and Keselowski, who's in his first season with Roush Fenway Keselowski Racing, has run so poorly this season that no one in their right mind could expect him to win anytime soon.
So this leaves us with Watkins Glen and Daytona, the final two tracks on the regular season schedule. The only full-timer not qualified for the playoffs who is a past winner at The Glen is, once again, Harvick. But Harvick's drought at the Upstate New York road course goes even further back than his drought at Richmond – all the way to 2006.
This brings us to Daytona and the regular season finale. If there's one race where a driver has a modest chance of getting a win and racing their way into the playoffs, it's this one. Not only is superspeedway racing inherently more conducive to producing an unlikely winner, but six drivers currently outside the playoffs – Keselowski, Ricky Stenhouse Jr., Erik Jones, Austin Dillon, Justin Haley, and Michael McDowell – have all gone to Victory Lane at Daytona since 2016.
Could it happen again, knocking Blaney or Truex out of the playoffs at the last minute? Yes, it could. But the winner of last year's regular-season finale at The World Center of Racing was none other than – you guessed it – Blaney. And Truex, despite never having won at Daytona, is long overdue at the 2.5-mile track, where Denny Hamlin edged him to win the 2016 Daytona 500 by just a nose.
So, while anything's possible in this sport they call NASCAR, don't buy into the hype surrounding the playoff "battle." Though it's not impossible for someone to overtake Truex, Blaney, or both over the next four weeks, it's highly unlikely.
And don't let anyone convince you otherwise. 
How to get help: In the U.S., contact the National Council on Problem Gambling helpline at 1-800-522-4700.