NASCAR Cup Series Rookie of the Year Chase Briscoe Joins Cole Custer, Last Season's Top First-Year Driver, to Form Stewart-Haas Racing's Young Core
Along Turn 3 early in the season finale at Phoenix Raceway, NASCAR Cup Series driver Chase Briscoe's No. 14 Ford sustained a slight bump from behind, spinning it out of control. A moment later, the machine crashed hard into the wall.
Briscoe's day – and season – was done, a frustrating end to an otherwise standout freshman campaign.
Stewart-Haas Racing may have finished 26th of 44 teams in the 2021 owner standings, but with Briscoe joining 2020 rookie of the year Cole Custer, the fluid Kannapolis, North Carolina-based organization is serving notice with its young core.
NASCAR Cup Series rookie driver Chase Briscoe steering Stewart-Haas Racing's youth movement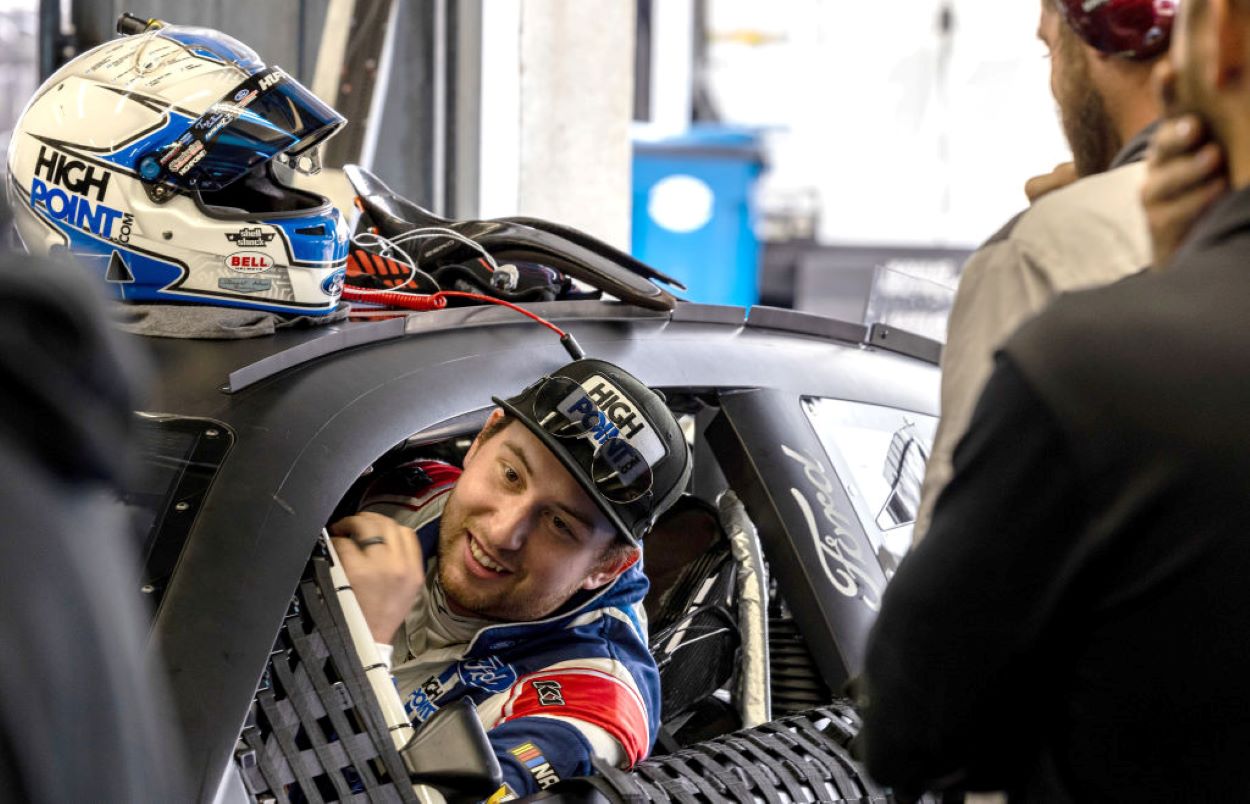 Cruising along the high groove during the Championship 4 race on Nov. 7, Briscoe paced the No. 18 Toyota of Kyle Busch and raced at the side of the No. 42 Chevrolet of Ross Chastain. He was trapped.
Busch tapped Briscoe, who tried, but could not control the spinning car, striking the wall and sustaining rear-end damage beyond repair.
The scene was much like Stewart-Haas Racing's results last season. Its four full-time Cup Series drivers combined for one win, claimed by Aric Almirola, a four-time playoff qualifier who led only 51 laps all of last season.
Almirola is probably best known for replacing Danica Patrick as the driver of the No. 10 Ford.
The team's top driver, veteran Kevin Harvick, failed to earn a checkered flag last season, falling from nine wins in 2020. He engaged in more on-track feuds than post-victory burnouts. Harvick will, however, get a new look next season.
The organization announced Oct. 26 it has reached an agreement with GearWrench to serve as the 2022 primary sponsor for Harvick's No. 4 Ford.
Ever-changing Stewart-Haas may keep current stable of drivers together
Will Stewart-Haas enter 2022 with the same lineup, bucking a trend going back to 2016, the last year the team did not make an offseason change?
Well, that's why it's called the silly season, right?
When current owner Tony Stewart retired in 2016, Clint Bowyer assumed control of the No. 14 car as the team changed manufacturers from Chevrolet to Ford.
In '17, Patrick retired as a winless driver.
Kurt Busch bolted for Chip Ganassi Racing in '18, leaving an opening for Daniel Suarez to pilot the No. 41 Ford. But Suarez was replaced the next season by Custer.
Last offseason, Bowyer retired.
Enter Briscoe.
His rookie season may have ended frustratingly, in 35th place, at the 1-mile Phoenix track, but looking at the long run, it appears Steward-Haas is amassing a young core of potential contenders.
Briscoe rolls over, routs Alfredo in the 2021 rookie of the year race
Briscoe, who claimed the top first-year driver honors for all three NASCAR national series, turned the 2021 Cup rookie of the year race into a rout.
Only two drivers, Briscoe and Anthony Alfredo, seriously competed for the award.
Briscoe dominated the matchup. In the series' 36 events, he claimed 29 head-to-head matchups. In the points race, Briscoe placed 23rd with 655 points. Alfredo, who will not return to Front Row Racing in 2022, finished 30th with 352 Points.
Certainly, Stewart-Haas struggled in 2021. The young core will look to serve additional notice next season.