NASCAR Cup Series Round of 8 Elimination Drivers Jockey for Position at Martinsville to Survive, Advance to Championship 4
Win and any of the remaining NASCAR Cup Series' Round of 8 drivers will qualify for the Championship 4. 
That's the old math, the simple equation. 
Any other scenario involves luck and a calculator. 
Setting up the scene for Xfinity 500 at Martinsville Speedway 
So far in the Cup Series postseason, only Kyle Larson, a winner of the past three events, has punched his first-class ticket for the final four at Phoenix Raceway on Nov. 7. 
Chase Elliott (plus-34) points and Denny Hamlin (plus-32) appear safe with significant leads in the points chase. 
No. 4-ranked Kyle Busch starts Halloween with scary-low advantages over Ryan Blaney (one point), Martin Truex Jr. (three), and Brad Keselowski (six). Joey Logano is still a threat, but he's 26 points back and will need assistance. 
Busch, Blaney, Truex, and Keselowski are plotting precise grooves to qualify via points if they fail to take a checkered flag for the Xfinity 500. Throughout the event, they will undoubtedly be searching for ways to score points during the opening two stages as much as they seek to automatically qualify at the end of the third stage. 
Logano likely will have to win to advance. 
Larson, Elliott, and Hamlin form the lead pack of Round of 8 drivers for elmination encounter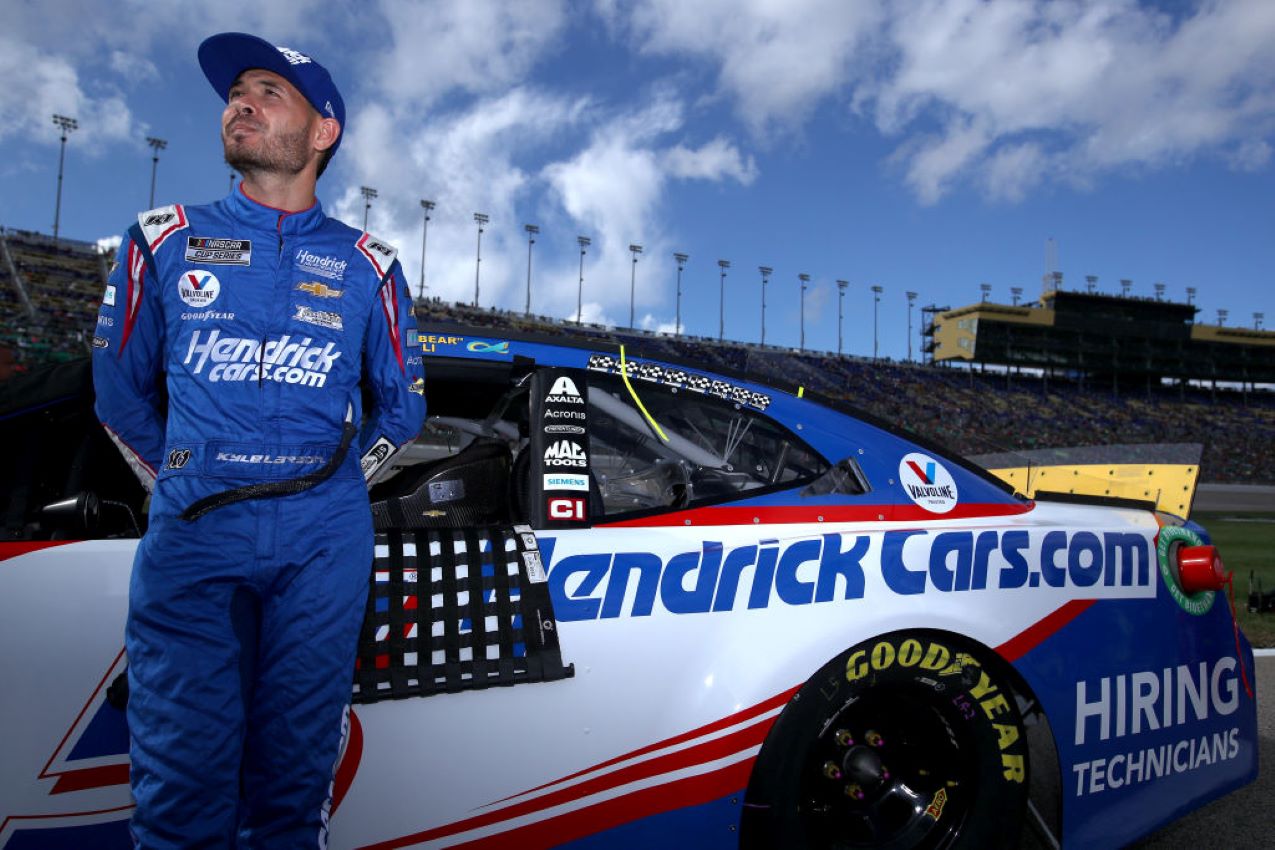 Calculator in hand, let's figure out what each of the playoff drivers not named Larson needs to accomplish to advance, sans a victory:
Larson: He's lapping the field. He's in. 
Elliott and Hamlin: Be safe and conservative on the short track and hope they don't experience early technical problems. If they just finish the race, they are probably safe. 
Now, the elimination encounter gets interesting at the 0.526-mile track. The actions of Busch, Blaney, Truex, and Keselowski certainly will attract the most attention outside of the eventual winner. 
Busch, Blaney, Truex, Keselowski form the middle pack of contenders 
Here are what the trailing five postseason drivers need to do to seal a spot in the Championship 4, according to nascar.com: 
Busch would qualify by earning 54 points.   
Blaney would clinch a spot with 55 points but would need help if Busch clains a win.   
Truex would clinch with 55 points but also would need help if Busch wins.
Keselowski can only clinch with help.
Don't forget about Logano. He's played spoiler before.