NASCAR Cup Series Teams Demonstrate Progress on Next Gen Car Testing at Charlotte
NASCAR Cup Series teams quietly concluded another round of Next Gen car tests.
Indeed, not everyone was content with the handling of the new technology but compared to other testing sessions the past few years, the tone was a bit muffled. Not as many complaints echoed from the garage areas at Charlotte Motor Speedway on Dec. 17.
Instead, there were words of progress.
NASCAR Cup Series driver William Byron feels difference with higer Next Gen horsepower
NASCAR insiders pointed to the lap times. Most drivers completed the 1.5-mile quad oval within 29 to 31 seconds. Those times compare favorably to the practice times turned in by Gen 6 machines before the Coca-Cola 600 at Charlotte last May. 
With most of the teams going with 670 horsepower engine setups over 550s, drivers experienced better handling. Sure, some, like William Byron, experienced frustration with a single-car spinout early in the test session, but the Hendrick Motorsports playoff driver favored the direction NASCAR is taking with the new rides.  
"It's really about adapting to whatever they give you as quickly as possible," Byron said, reported by The Charlotte Observer. "I think there were things about the 550 (horsepower) package that were driver-induced, like how well you had to block in your mirror and how much you had pay attention to what was going on around you with side-drafting." 
Daniel Suárez: 'The car is driving better, in traffic, it's much better'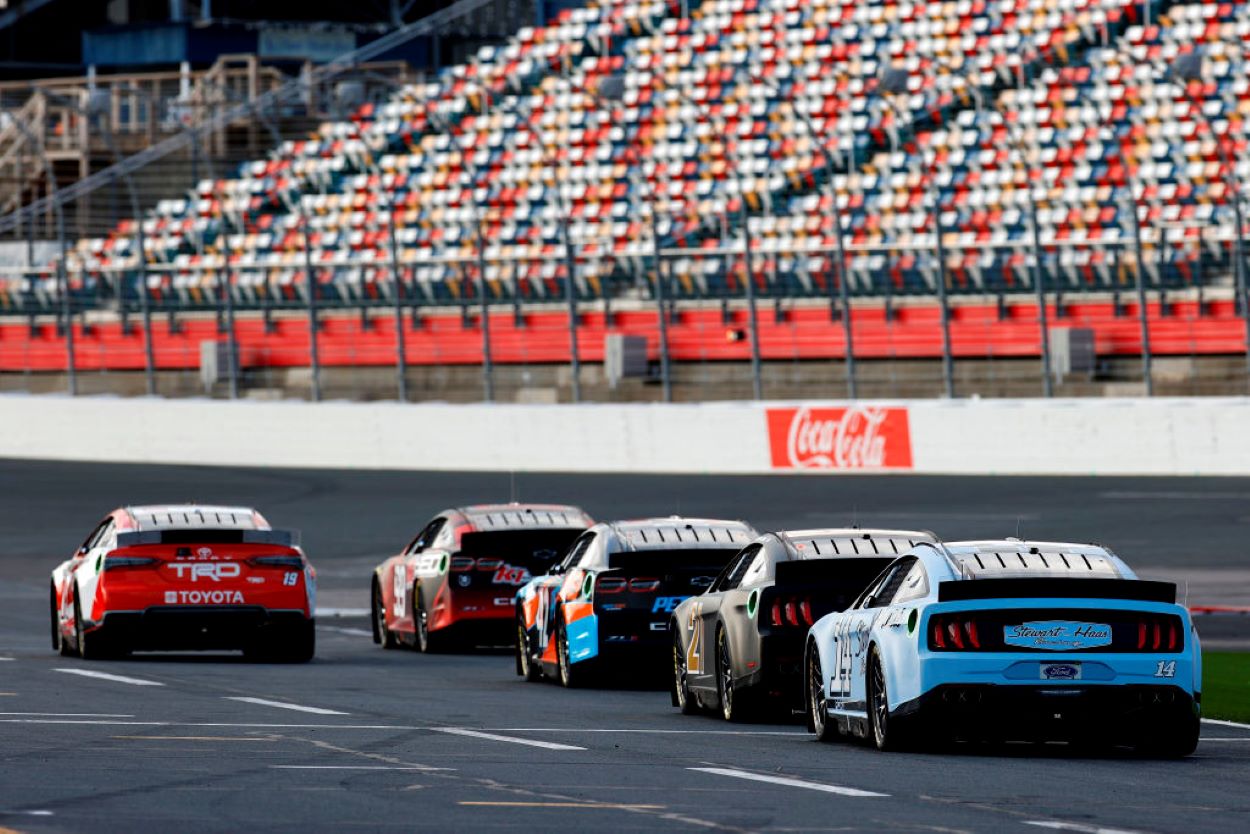 NASCAR returned to Charlotte after a post-season organizational test last November. There were some noticeable tweaks, and most were driver-approved. Drivers executed a series of tests on Dec. 15 and utilized time the next day to analyze the drivers' data.
Besides the increased horsepower, NASCAR allowed drivers to race in packs to simulate live racing. The one setback for the day originated from warmer temperatures in Concord, North Carolina, on Dec. 17, and it aided in tire deterioration. Drivers struggled to get a proper tire grip at times, but most drivers appeared more confident in the Next Gen improvements.
"I feel that from the last test here in Charlotte, it was a month ago, we are in a whole different place," driver Daniel Suárez said. "Just better, overall better. The car is driving better, in traffic, it's much better; I think that we're heading in the right direction."
Keselowski and Riddick favor Next Gen cars when they are 'on edge'
When driver Tyler Riddick told reporters on Dec. 17 the Next Gen "cars are on edge … and that's a good thing," he received a digital thumbs up from Brad Keselowski.  
The former premier series champion and current team owner tweeted in response to Riddick's comment: "Probably my favorite thing about the new" NASCAR Next Gen car. 
Previous post-testing press conferences devolved into a series of rants of what officials need to do to improve the Next Gen cars' handling and downforce issues. 
The sentiment changed a bit in Charlotte. 
"I'm very, very excited with this new car," Suárez said. "I think everyone is enjoying the journey." 
Maybe not everyone but it's a positive sign some are.