NASCAR Driver Jason Leffler's Life Was Tragically Cut Short in Horrific Crash
Nearly 20 years after Dale Earnhardt's tragic death at the Daytona 500, NASCAR is safer than ever. Not a single driver has died on an official course. Keeping a risky sport safe takes immense effort. That isn't to say drivers don't die on the track, though. It just hasn't occurred under the watchful eye of NASCAR itself. After a mechanical failure, Jason Leffler lost his life while moonlighting at a dirt track.
The driver was best known for his fierce competition on the national stage, but it was his passion for sprint car racing that led to the riskiest moments of his career.
The epic highs of Jason Leffler's racing career
Leffler made his name in the USAC, with a special focus on sprint cars. These striking, winged vehicles, looking something like a high-powered dune buggy, are by all accounts some of the most fun one can have in the sport. The aerodynamics of the cars, combined with the standard dirt track, opens up opportunities for all sorts of advanced maneuvers.
But the real money for a professional driver is, of course, in NASCAR. Leffler made his mark there, too, although he wasn't a breakout star until later. As a journeyman driver, he bounced between teams and formats for several years. His Camping World Truck Series win established him as a name to watch. Then a 2008 Xfinity Series victory proved to be the height of his career. Fox Sports reports that this win brought Toyota their very first manufacturer victory.
The tragic crash that took the life of Jason Leffler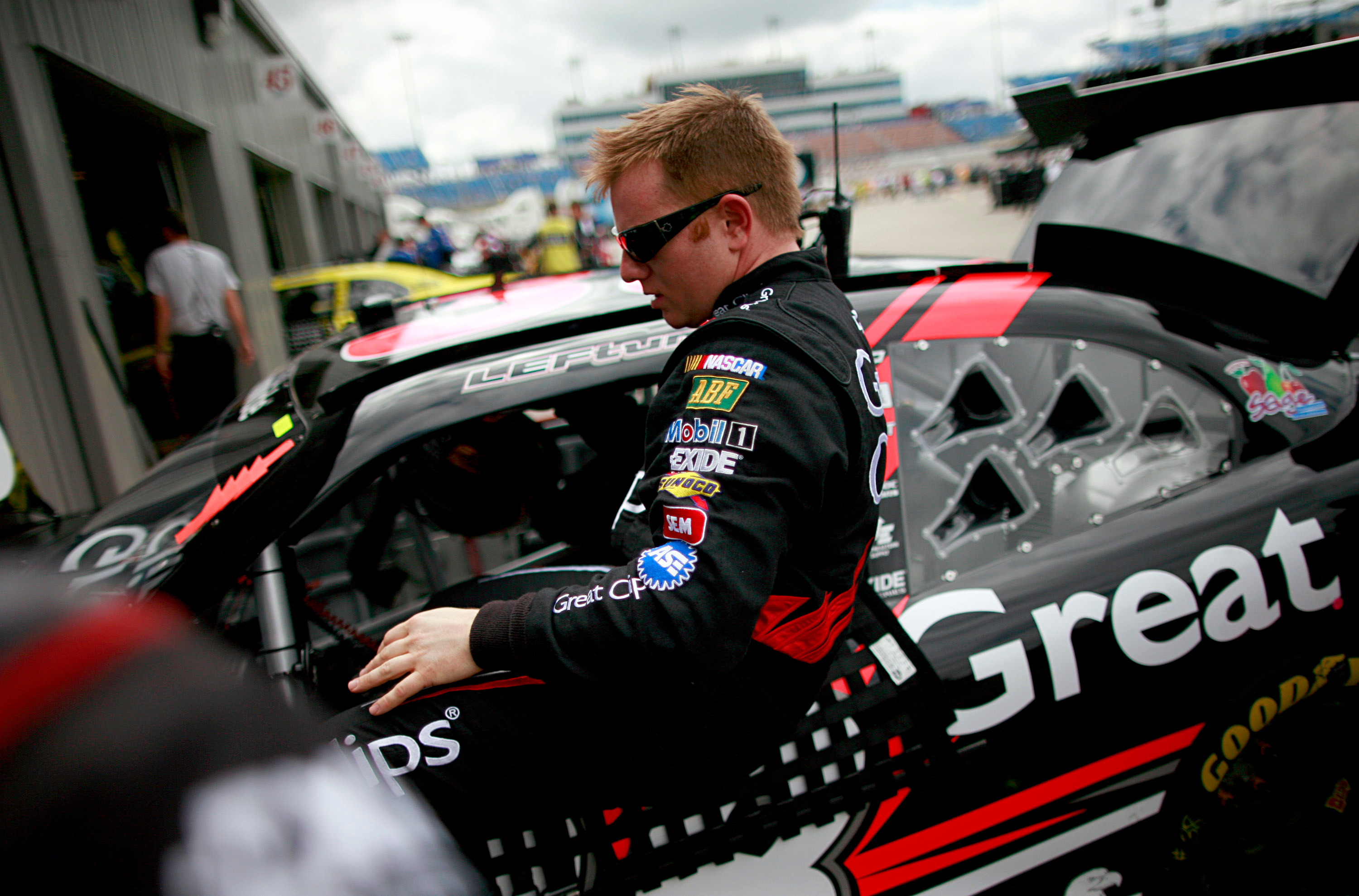 Many NASCAR drivers don't entirely focus on just one organization. Even superstars like Tony Stewart continued to spend free weekends joining sprint car races at the height of their NASCAR careers. Leffler was one of those types of drivers, grinding out races at local tracks whenever he had a spare moment.
On June 12, 2013, Leffler was running second in an evening sprint car race in Logan Township, New Jersey. His car suddenly turned, slamming head-on into the wall of the track. It was a baffling moment for all present, turned instantly tragic when it was clear Leffler didn't survive the collision. ESPN revealed that his car had a front suspension failure, leading to the unpredictable swerve. Leffler was 37 years old.
How NASCAR safety standards have saved lives, while local circuits remain risky for drivers
When Jason Leffler died, the NASCAR world was shaken. Despite the fact that the incident occurred on the notably dangerous sprint car scene, it still served as a stark reminder of the risks every driver takes. Running races outside of NASCAR is a common practice, but the level of safety on these tracks leaves a lot to be desired overall according to USA Today.
Many sprint car races take place on old tracks, from well before Earnhardt's death led to major changes. There is less money flowing through this corner of the racing world, making sweeping changes on tracks, and in the cars themselves, out of reach for many promotions.
There's also the nature of sprint car racing itself, with dirt tracks as a major part of the appeal. Safety problems continued to emerge even after Leffler's passing. Only a year after Leffler's death, Stewart throttled poorly and hit another driver, Kevin Ward Jr., who had left his car. Ward died from his injuries.
Overall, though, USAC and the broader sprint car scene, Leffler's death has led to an increased focus on safety. A Leffler memorial race is held each year, according to USAC Racing's official website, keeping his memory alive as well as reminding drivers to take safety seriously. According to Sporting News, sprint car drivers now more commonly use NASCAR-style head restraints. This follows the news that Leffler would have likely survived his crash had he used the same head restraint system from his NASCAR vehicles.