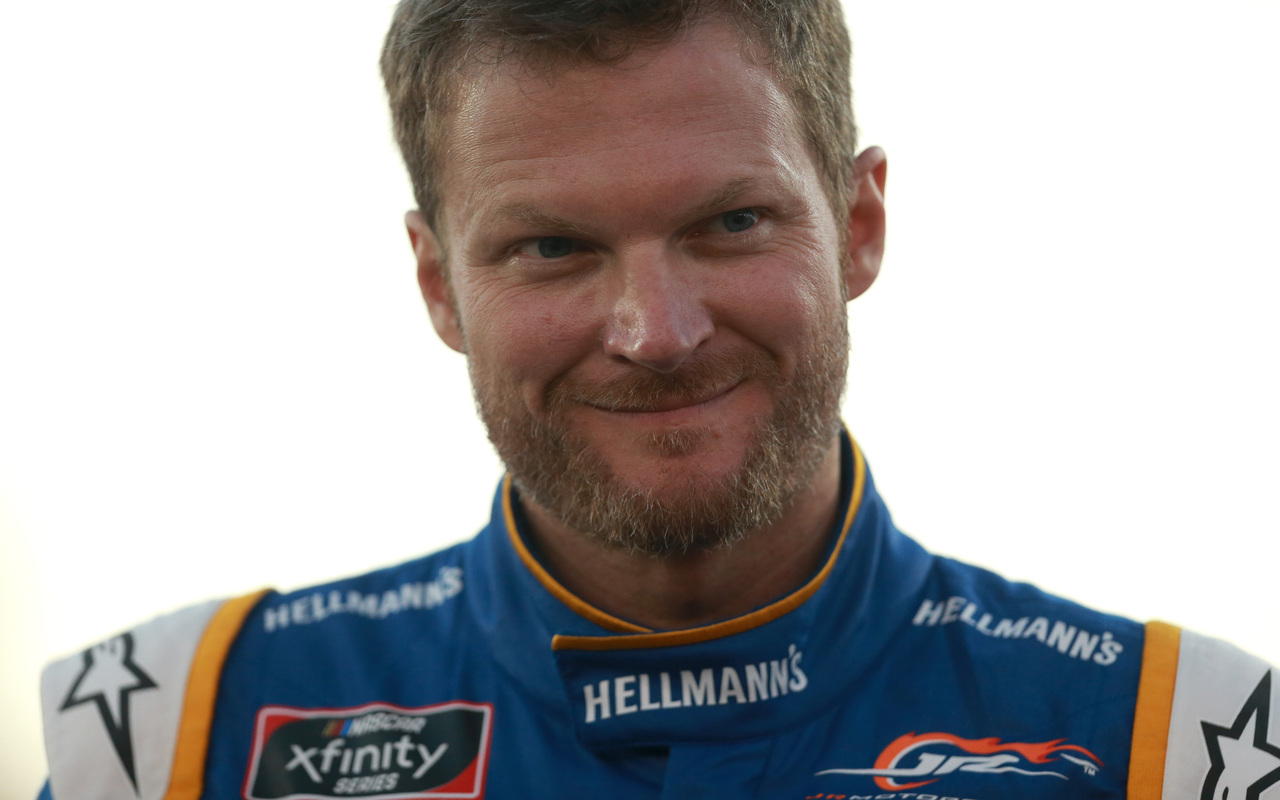 NASCAR Legend Dale Earnhardt Jr. Had a Detailed Strategy for Dealing With Angry Drivers
NASCAR legend Dale Earnhardt Jr. had a very long and very detailed strategy for dealing with angry drivers. Those methods appeared to pay off in his favor.
When one races for as long as Dale Earnhardt Jr. did at the NASCAR Cup Series level, a feud or two is bound to happen.
Rivalries and post-race scrums in NASCAR happen fairly often. Drivers might not like how close someone rode to them or the attitude they had after a crash.
If and when those incidents happen in the 2021 season, drivers should listen to Earnhardt's detailed strategy.
Dale Earnhardt Jr. has had a long life around NASCAR
Dale Earnhardt Jr.'s life around NASCAR could really be divided into three chapters.
First, there were the years solely as Dale Jr., the son of Dale Earnhardt. As his father grew into an all-time racing legend, Earnhardt Jr. waited eagerly for his chance.
Then, there's Earnhardt Jr.'s own career. Earnhardt recorded 26 victories and 260 top-10 finishes in 19 seasons at the Cup Series level.
Earnhardt is currently in the third chapter, one that has seen him work as a broadcaster and podcast host. For now, it appears Earnhardt is sticking to this chapter and not pursuing a full-time comeback, or what would be the fourth section.
Earnhardt Jr. is no stranger to seeing fights or feuds
As a full-time Cup Series driver, Dale Earnhardt Jr. definitely had his share of incidents and feuds over the years.
Notably, Earnhardt and Kyle Busch had a rivalry that lasted over a decade. Busch crashed into Earnhardt during the 2008 Dan Lowry 400, costing Earnhardt a victory that day.
Fans in attendance booed Busch, believing that he intentionally caused a crash. The accident allowed Clint Bowyer to take the lead and win.
The two fought on-and-off until 2018, when they shared donuts and beer before recording a podcast.
Dale Earnhardt Jr. knew how to handle angry drivers
Dale Earnhardt Jr. knows full well that drivers arguing and fighting will never fully stop. So, why not learn from him?
In a 2016 interview with USA Today, Earnhardt explained his strategies for dealing with angry drivers. Earnhardt said that immediately talking with drivers after the race is a bad idea.
So what should drivers do? We'll let Earnhardt take it from here.
I think you at least have to call the guy; he deserves that. Because over the years, you either do it wrong or you hear about somebody else doing it wrong, where a guy says, "Man, that guy [freakin'] ran me over and he didn't even call me! What a [jerk]. He didn't even apologize or nothing. He didn't have any kind of remorse or take responsibility for it!" So that pisses a guy off. You've got to call 'em and let them know — even if they don't believe you — that you're extending that olive branch to try and make things right."
If broadcasting doesn't work out, Earnhardt should try becoming a motivational speaker or anger management counselor. Such wisdom will be wasted if it's not shared at large with the world.
Like Sportscasting on Facebook. Follow us on Twitter @sportscasting19.