NASCAR Notebook: Crew Chief Brian Wilson Earns Promotion to Cup Series, and Nashville Prepares for Championship Week Jam
Crew chief Brian Wilson is taking over a young team at Woods Brothers Racing.
NASCAR's Championship Week is getting ready to rock.
Here's a look at a few news nuggets from around the Cup Series garages:
Rising crew chief Brian Wilson succeeds at all NASCAR steps, earns Cup Series promotion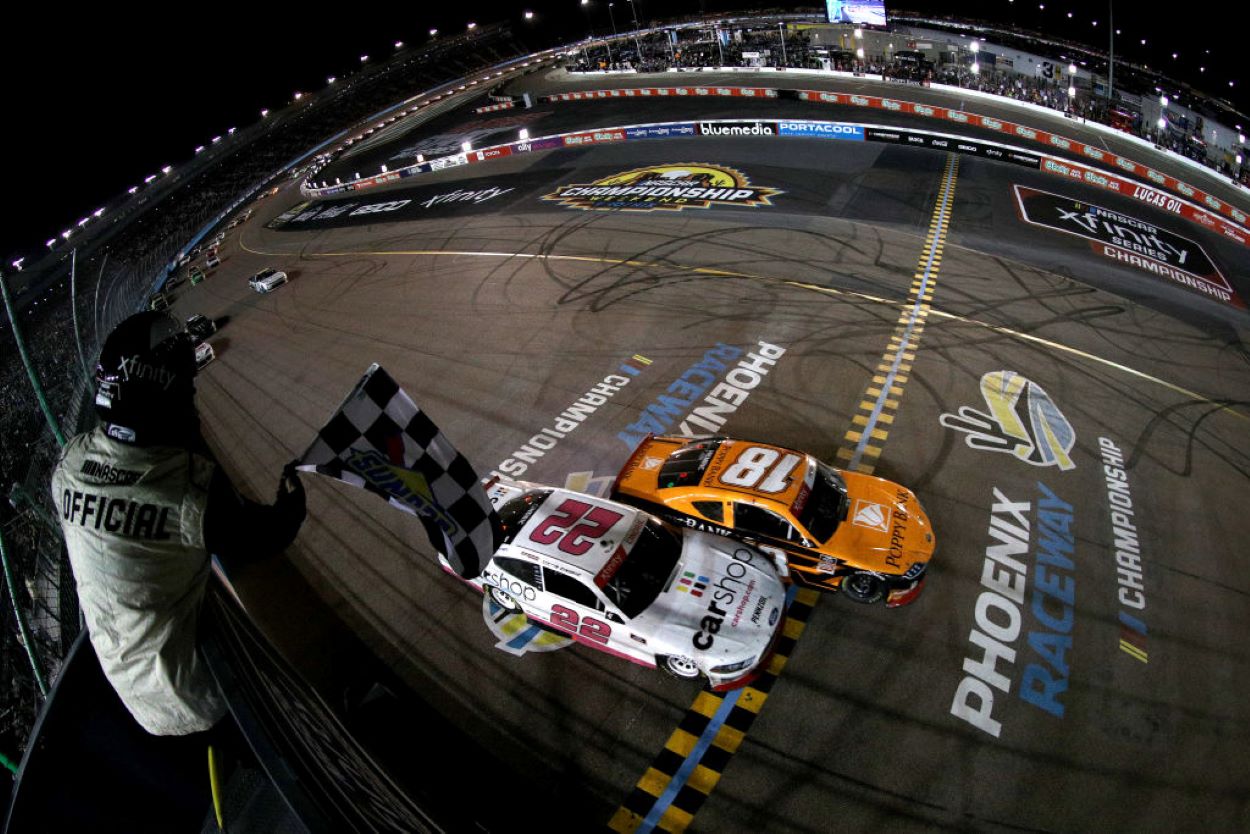 After Team Penske narrowly missed out on back-to-back Xfinity Series championships, crew chief Brian Wilson is bolting for Woods Brothers Racing to get a chance to manage a NASCAR Cup Series team.
Wilson will serve as crew chief of the No. 21 Ford. The team will be young but talented. In 2022, driver Harrison Burton will enter his rookie season, replacing Matt DiBenedetto, who has not secured a seat for next season.
Wilson has won at every stop coming up through the ranks, according to nascar.com.
Wilson managed Team Penske's No. 22 Ford the past three seasons. His collaboration with driver Austin Cindric peaked with a 2020 series championship. They came within .030 seconds from repeating at the Championship 4 race at Phoenix Raceway on Nov. 6.
In 99 Xfinity races since 2019, Wilson guided Cindric to 13 event wins, 55 top-five finishes, and 76 top 10s.
Wilson moves up with top-level experience. He filled in for Team Penske Crew Chief Paul Wolfe for four Cup Series events in 2017. Wilson worked with Keselowski on the No. 2 Ford team, compiling two runner-up finishes, three top fives, and four top 10s.
As a driver for the past two seasons for Joe Gibbs Racing's Xfinity team, Burton recorded four wins, 25 top fives, and 44 top 10s.
NASCAR's Championship Week returning to Nashville for first time since 2019
NASCAR is getting ready to jam in Nashville, Tennessee, for its 2021 Champion's Week festivities on Nov. 30-Dec. 2.
The NASCAR Awards show is Dec. 2 at Music City Center, featuring Cup Series luminaires, drivers, and pit crew members. The ceremonies return to Nashville for the first since 2019.
Also honored will be the champions of the Xfinity Series, Camping World Truck Series, and several ARCA Menards Series, according to nascar.com.
"We couldn't be more thrilled to return to Nashville to celebrate the champions of our sport," said Pete Jung, NASCAR's senior vice president and chief marketing officer. "Nashville welcomed us with open arms in 2019, and we're looking forward to another unforgettable Champion's Week in Music City."