NASCAR Notebook: Cup Series Driver Joey Gase Set to Open Xfinity Operation; Champion Kyle Larson to be Honored With Hometown Parade
Joey Gase is taking a significant step into ownership. The NASCAR Cup Series driver announced on Nov. 14 he formed Joey Gase Racing, a new Xfinity Series team
Meanwhile, Cup Series champion Kyle Larson is preparing for a hero's return to his hometown.
NASCAR Cup Series driver Joey Gase 'excited to start a new chapter in my career and life' with Xfinity Series team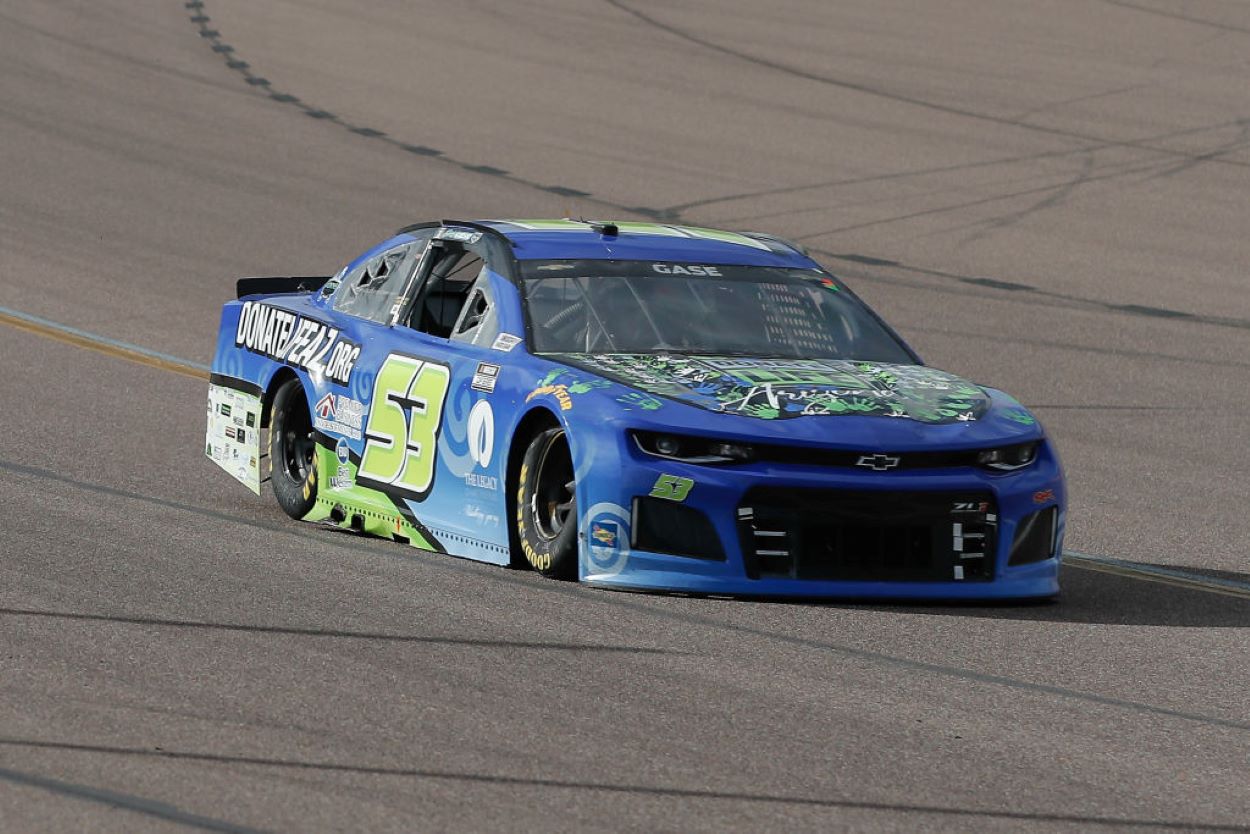 Gase is scheduled to run a limited Cup Series schedule in 2022 but will primarily focus on piloting "most" of the Xfinity Series events. The new No. 35 team is starting with five cars and recently acquired racing assets from H2 Motorsports.
"I am extremely excited to start a new chapter in my career and life," Gase said in a statement. "To not only be a driver but also a team owner, this is something I have been thinking about a lot the last few years."
Helping Gase, Rick Bourgeois will handle the Xfinity team's general manager responsibilities.
"When I asked other team owners and mentors, I expected to get a lot of push back saying not to, but to my surprise, I got a lot of the opposite," Gase told nbcsports.com. "I have learned a lot (over) the past 10 years and have worked with a lot of great people, from Jimmy Means, Bobby Dotter, Carl Long, Archie St. Hilaire, and Rick Ware. They have all taught me a ton and have helped me every step of the way.
"It is not going to be easy by any means, but I have a big support team behind me with my family and friends."
Gase has been a Cup Series regular since 2019 and appeared in 16 Cup starts for Rick Ware Racing last season. His best finish was a 20th-place finish during the Daytona 500.
A full-time Xfinity driver from 2014-19, Gase has compiled 249 career starts.
Cup champion Kyle Larson to be honored with a hometown parade
Larson's hometown of Elk Grove, California, plans to stage a celebration parade for the 2021 NASCAR Cup Series champion on Nov. 22.
The parade is scheduled to begin at 2 p.m. local time and its route includes starting at Elk Grove Blvd. and moving to Old Town Plaza for a meet-and-greet-type event.
During his rookie season in 2014, Larson received the "key to the city."
Before the parade festivities, Larson and Hendrick Motorsports teammate Chase Elliott will participate in the three-day Hangtown 100, a USAC midget national championship event at Placerville Speedway.