NASCAR Notebook: Richard Petty Motorsports Names Dave Elenz as No. 43 Crew Chief; LA's Busch Clash Featuring Heat Races; and Speedway Motorsports Expands Cup Series Footprint
Veteran crew chief Dave Elenz finally earned a spot on the NASCAR Cup Series with Richard Petty Motorsports.
A recently released pre-race program highlights the premier events of the upcoming Busch Clash in Los Angeles.
Speedway Motorsports assumes control of the Dover and Nashville tracks.
Here's a look at a few news nuggets from different NASCAR garages:
Richard Petty Motorsports tabs Dave Elenz as new crew chief for driver Erik Jones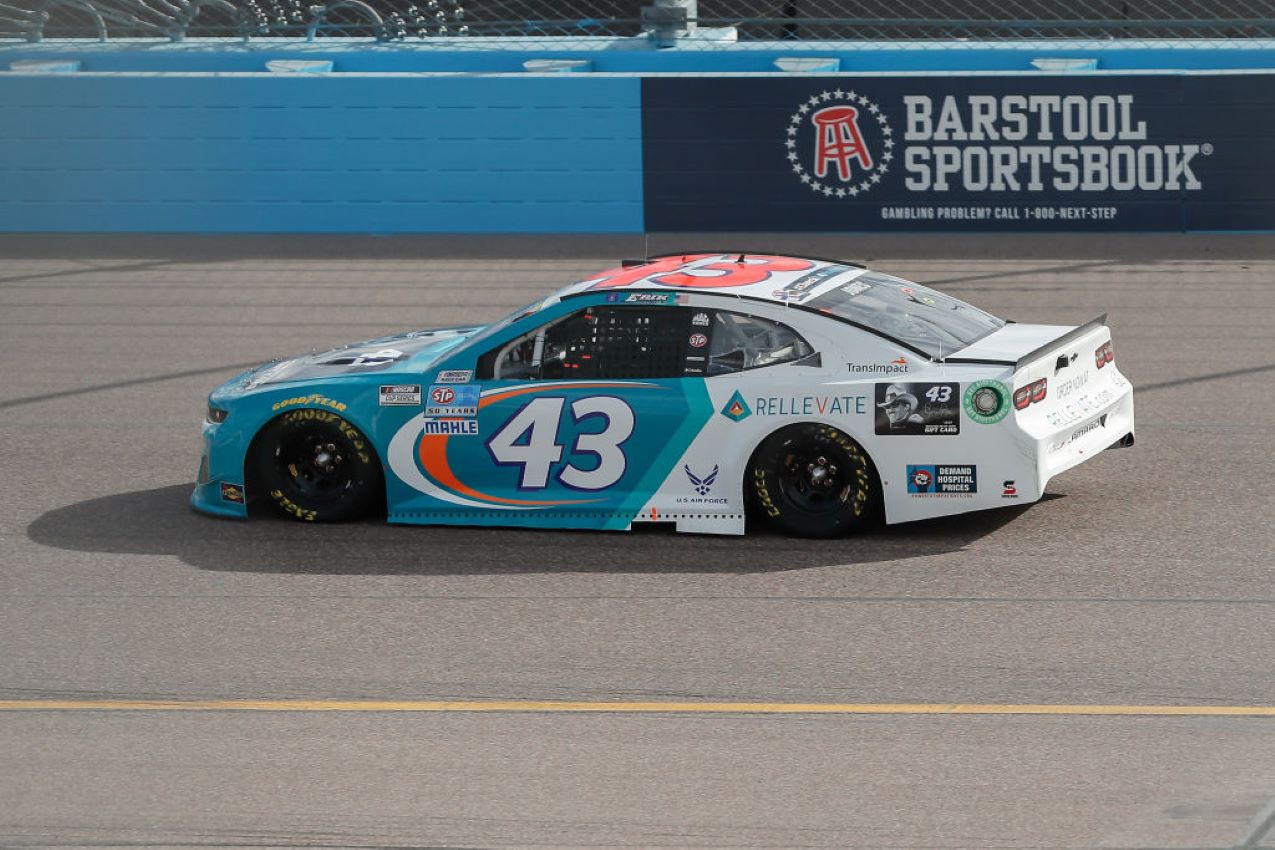 Richard Petty Motorsports on Nov. 10 named Dave Elenz as the No. 43 Chevrolet team's new crew chief. He will work with driver Erik Jones next season.
Elenz earned the promotion, in part, for guiding JR Motorsports' No. 9 entry to a spot in the Xfinity Series Championship 4. Driver Noah Gragson placed 12th at the 1-mile Phoenix Raceway on Nov. 6.
Elenz replaces Jerry Baxter, who aided Jones last season, and Bubba Wallace in 2020.
Over the past seven seasons as chief on the Xfinity Series, Elenz tied a franchise-record 15 wins. Elenz led drivers Tyler Reddick to a series championship in 2018 and William Byron in '17.
"When I started in NASCAR, my goal was to contend for a NASCAR Cup Series championship title as a crew chief," Elenz said in a team release.
After graduating from Clemson University, Elenz opened his NASCAR career in 2001 with Jasper Racing. Two years later, he moved over to Ginn Racing (2003-07). He then moved on to serve as a lead engineer for Red Bull Racing's first Cup Series victory in 2009.
Elenz's big break came in 2012 as an engineer for Hendrick Motorsports, helping power Jimmie Johnson's Cup championship drive in 2013.
The Busch Clash in LA will feature heat races, a 150-lap feature
The Cup Series is anticipating a starring role in the soon-to-be-released blockbuster, The Busch Clash. The new NASCAR race will be highlighted by heat races. It also will feature a 150-lap main event over two days at LA Coliseum next February, as reported by racing news.co.
"There has already been an enormous amount of buzz around next year's Busch Light Clash at the Coliseum," said Ben Kennedy, NASCAR senior vice president of strategy and innovation. "The unprecedented nature of this event, coupled with the fact that our sport will be in the spotlight in the middle of downtown Los Angeles, makes this a can't miss event."
Forty Cup Series teams likely will compete at the quarter-mile oval.
Speedway increases footprint with Dover Motorsports acquisition
Speedway Motorsports is expanding its operations.
It announced the acquisition of Dover Motorsports for approximately $131.5 million, according to a company release on Nov. 8.
When the deal closes, Speedway Motorsports will assume control of Dover International Speedway and Nashville Superspeedway. It gives the company 12 tracks on the 2022 Series Cup Calander.