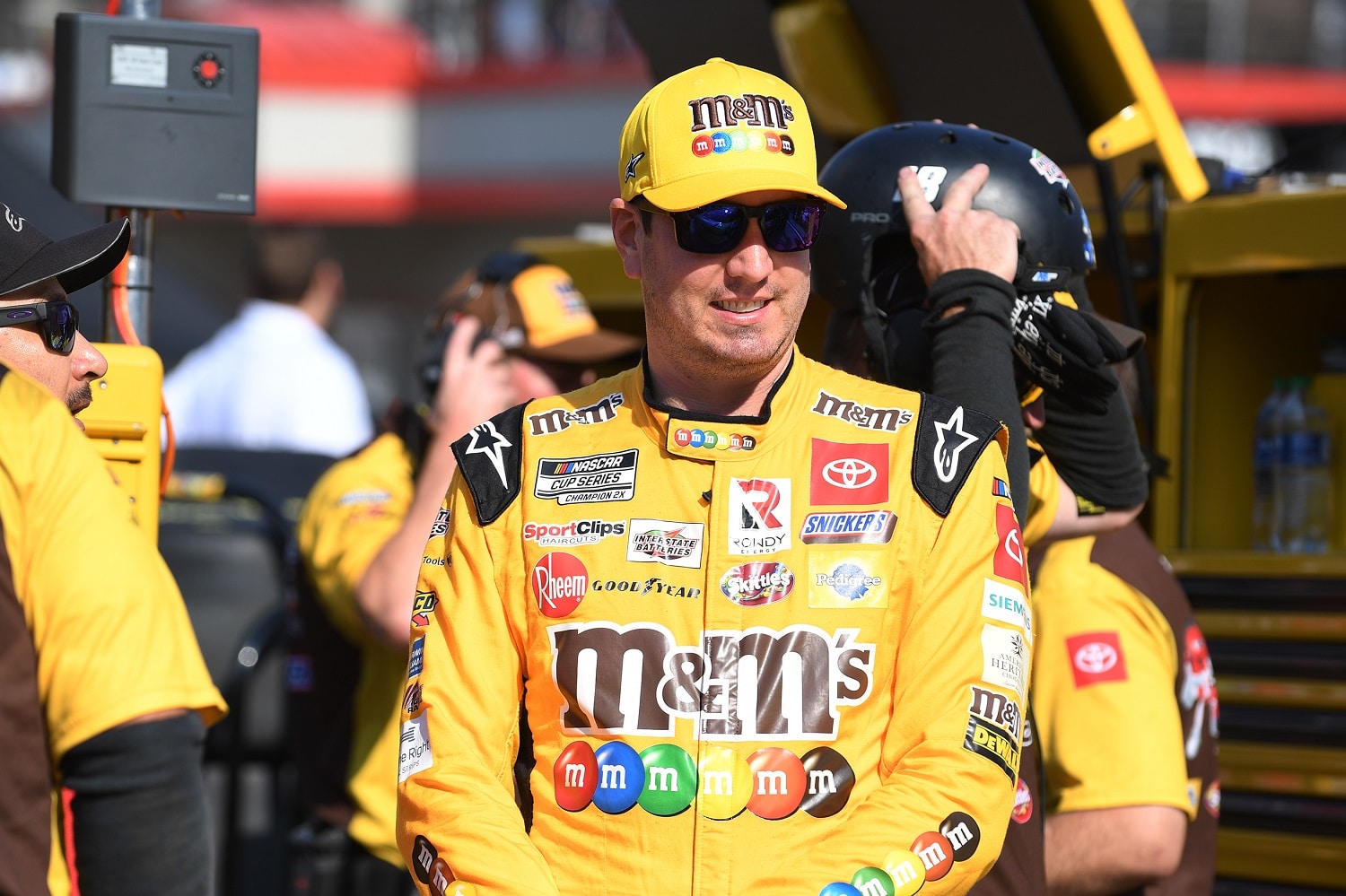 NASCAR Penalty Reports Help Explain Why Joey Logano and Kyle Busch Finished Where They Did
Kyle Busch and the No. 18 Toyota team were heavily penalized throughout the Cup Series season.
Recognizing that Christmas references before Thanksgiving violate a sacred covenant with readers, we can confirm Joey Logano has already unwrapped a shiny new trophy, and Kyle Busch found coal in his stocking while scouring the final NASCAR Cup Series standings.
Penalties – or the lack of them – go a long way toward explaining how the 2022 season played out.
NBC calculated there were more than 800 Cup Series penalties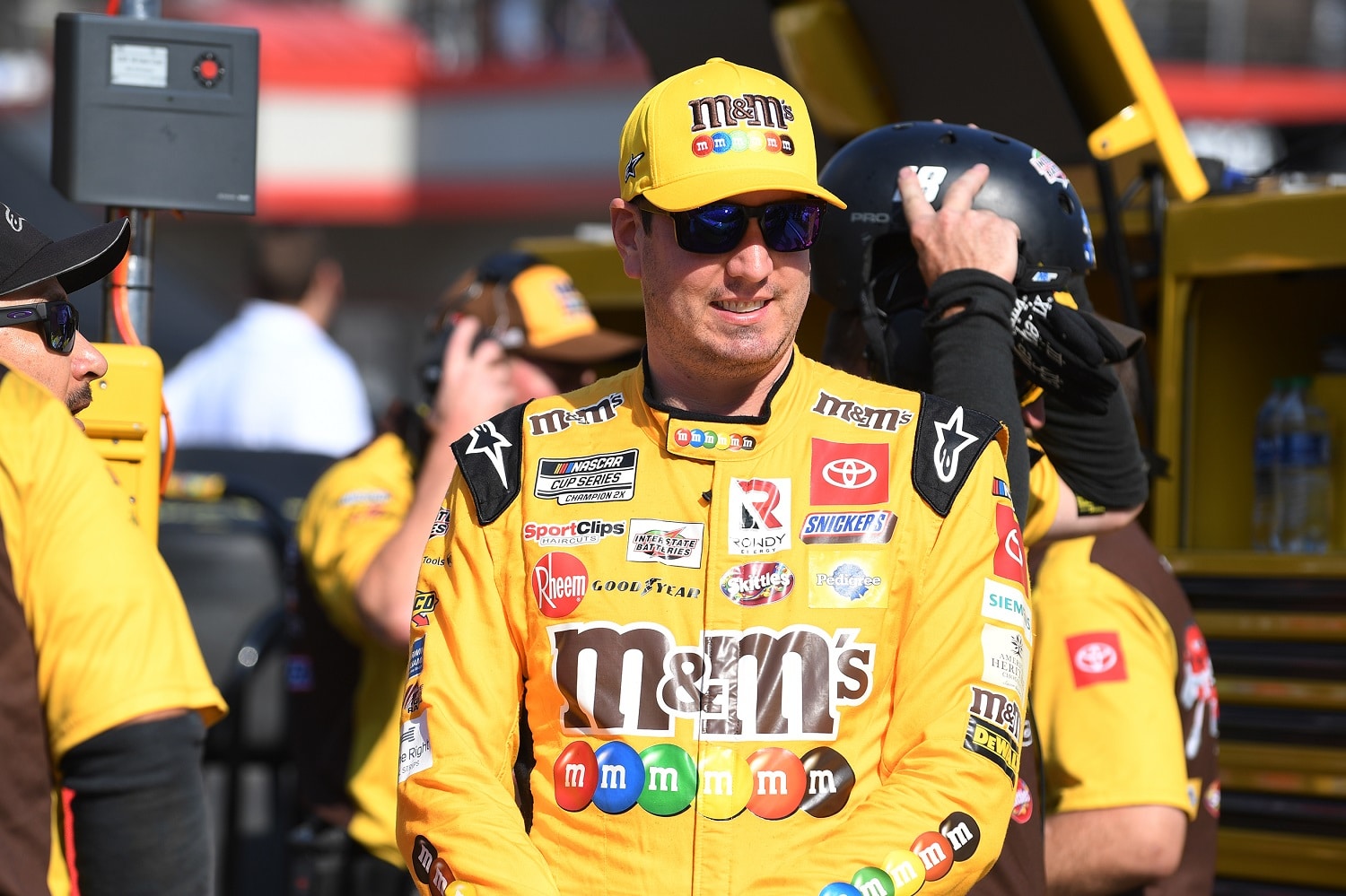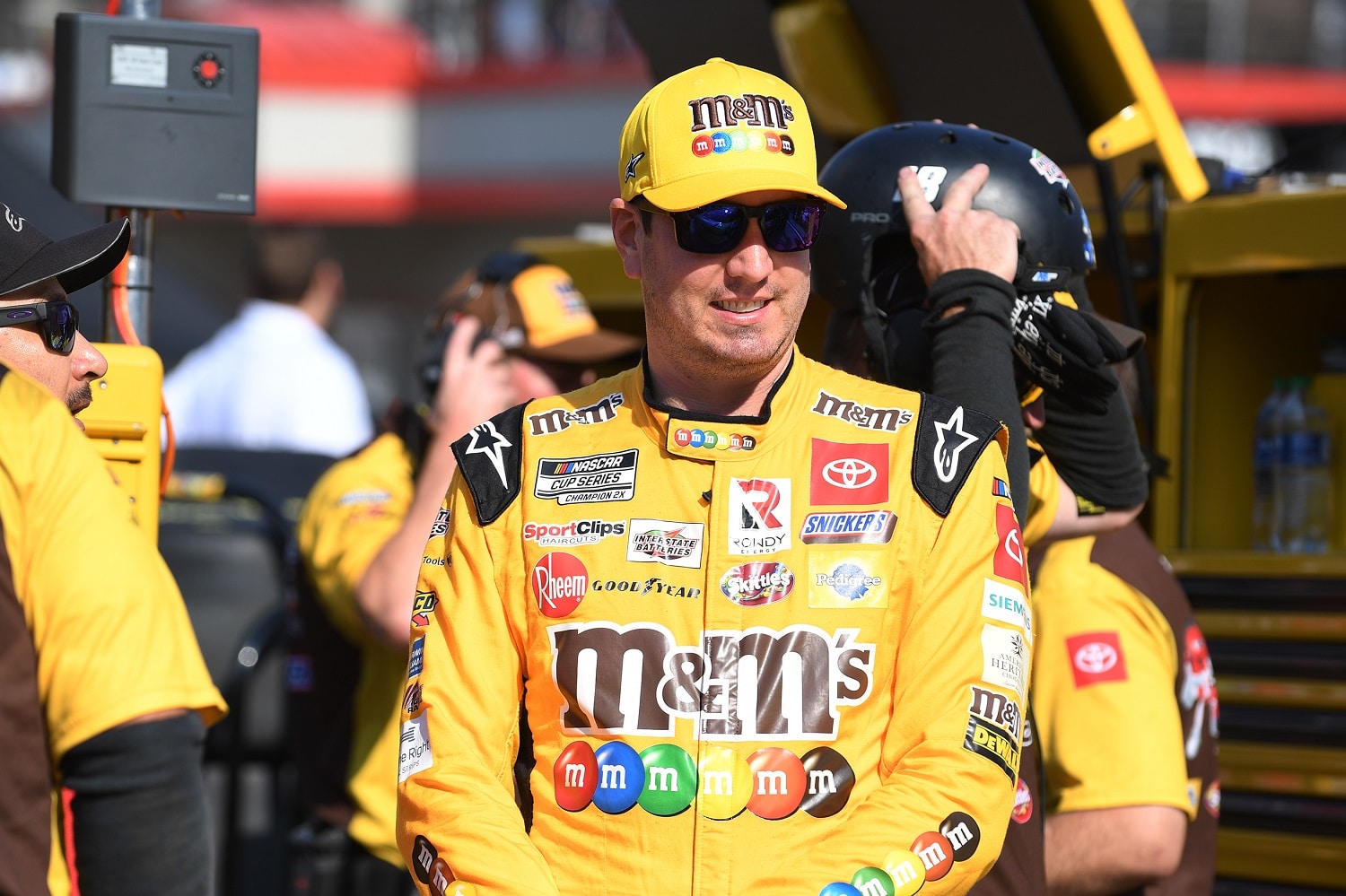 There are mistakes before, during, and after NASCAR Cup Series races that cost drivers places and points. When you consider the possibilities for 36 teams over 36 points races, the scorecard is going to show a lot of penalties.
Dr. Diandra Leslie-Pelecky ran the numbers for NBC Sports and came up with 808 infractions, of which she categorized more than half (406) as intentional. Why would a driver or pit crew take an intentional penalty? For starters, crew chiefs can call their car in before pit road opens if the benefit outweighs the cost. That's common when the car needs significant repairs or the driver is already running in the back of the field.
Of the other penalties, about a quarter come before the green flag, and most of those are for unapproved adjustments made after qualifying. Two-thirds of the penalties are assessed during races, typically for speeding on pit road or members of the pit crew going over the wall too soon.
Finally, there are post-race penalties. There were only 27 this season, and the majority resulted from wheels coming loose.
Cup Series Championship 4 teams avoided mistakes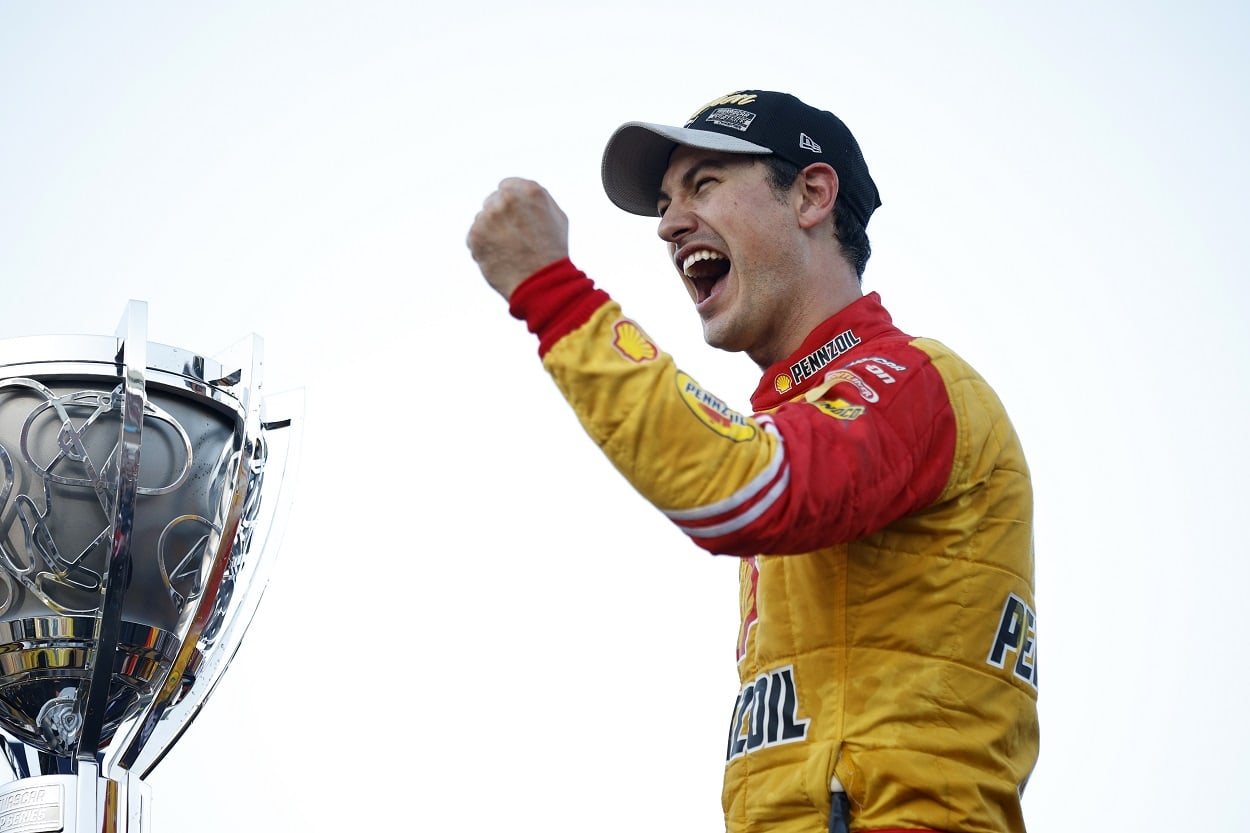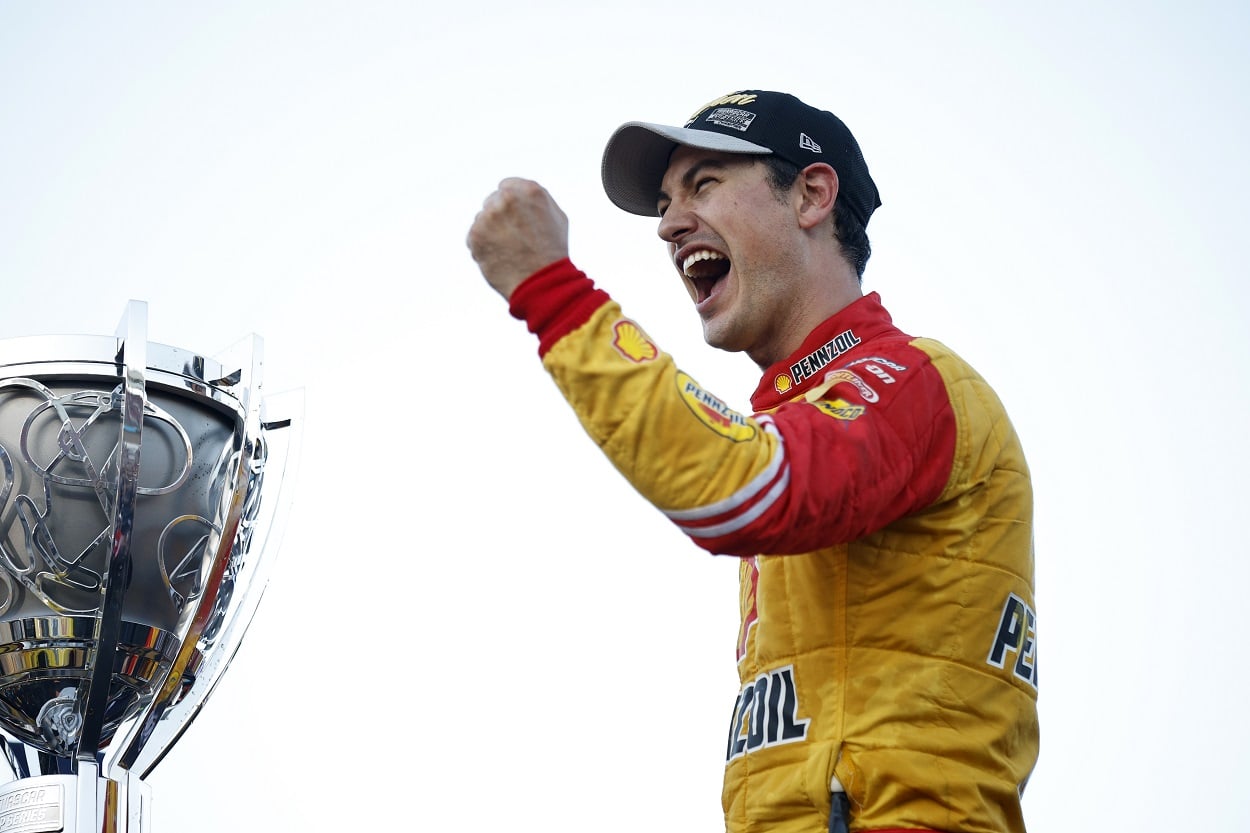 Every mistake a driver or pit crew makes can be the difference between finishing in the top five or being sent to the back of the field for the last restart and placing 30th. Do that often enough means sacrificing a bunch of points and maybe even hand back a victory and a ticket to the playoffs.
In that context, add discipline to the various reasons why Joey Logano is now a two-time NASCAR Cup Series champion. According to the statistics compiled by Diandra Leslie-Pelecky, Logano was penalized just four times over the 36-race season. That tied him with Chase Briscoe and Ryan Blaney for the fewest penalties.
Fellow Championship 4 drivers Chase Elliott (five penalties) and Ross Chastain (six) also consistently avoided trouble. The outlier of the finalists for season title honors was Christopher Bell, who was flagged 11 times.
Kyle Busch, Cody Ware were the most penalized drivers in the Cup Series
Kyle Busch's streak of winning at least one race per season since he became a full-time NASCAR Cup Series driver in 2005 remains intact. However, he landed outside the top 10 in the final driver standings for the first time since 2012, owing to finishing 30th, 26th, and 34th in the opening set of playoff races because of a pair of blown engines.
Busch's troubles didn't end there. The driver of the No. 18 Toyota and Rick Ware Racing driver Cody Ware tied for the lead with 18 penalties this season. Of course, those mistakes aren't all traceable to the drivers. According to the research, Busch and Joe Gibbs Racing teammate Denny Hamlin had four speeding penalties apiece on pit row.
Busch's pit crew was the most penalized in the Cup Series with eight in-race violations, including four for equipment issues and one for a loose wheel. And, of course, the post-race disqualification at Pocono was one of 14 glitches not attributable to the driver.
It was a rough season in total for JGR drivers and their teams. Hamlin's No. 11 Toyota was third overall with 16 penalties, Christopher Bell tied for ninth with 11, and Martin Truex Jr. tied for 15th with eight penalties.
Got a question or observation about racing? Sportscasting's John Moriello does a mailbag column each Friday. Write to him at [email protected].