NASCAR President Steve Phelps Vows to Open Lines of Communication with Cup Series Drivers On Next Gen Car Concerns
In the summer heat, NASCAR President Steve Phelps started to sweat.
From one Cup Series garage to another, he heard rumors of distrust and confusion regarding stock car racing's move to Next Gen cars next season.
Heading into the offseason this fall, he hoped to calm the temperatures of anyone concerned.
One of Phelps' first steps is opening a better line of communication.
NASCAR President Steve Phelps wants to keep in touch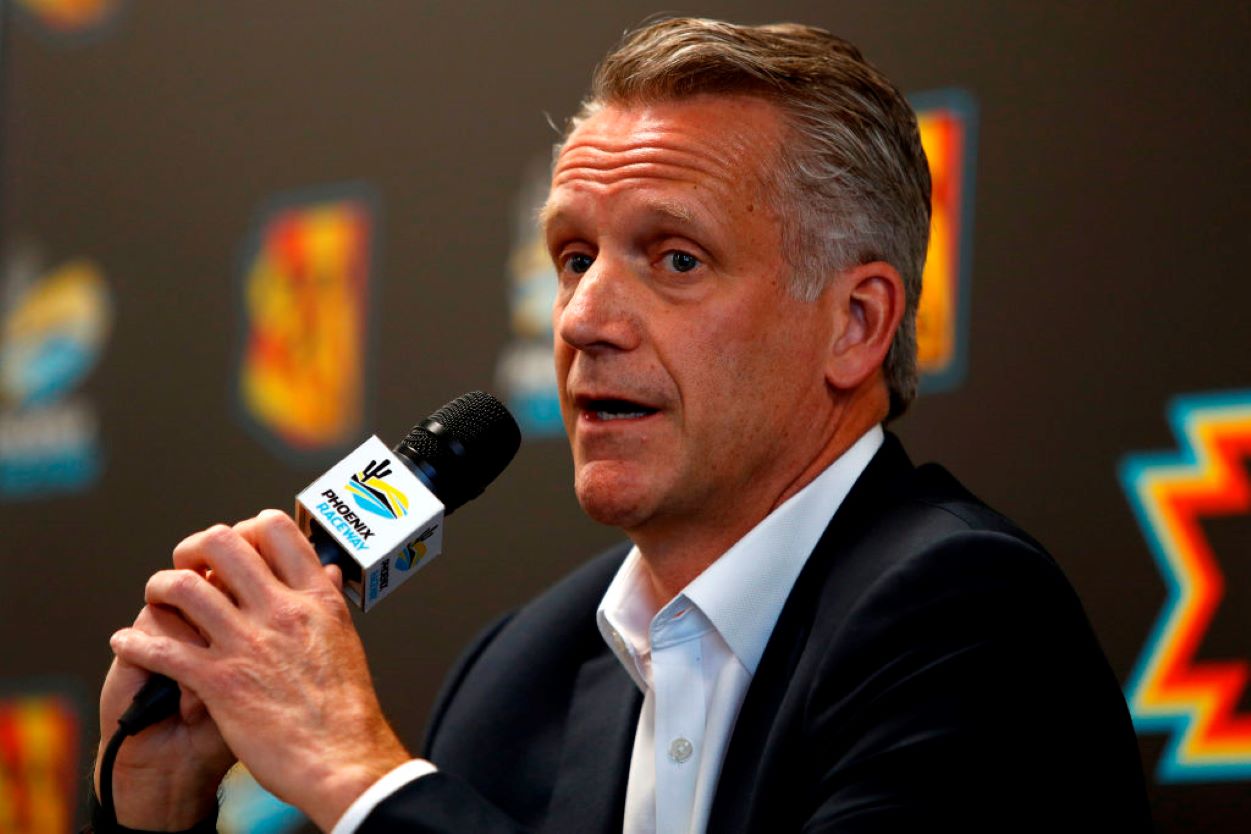 Phelps' mandate will likely be put to the test Nov. 17-18 at Charlotte Motor Speedway when testing resumes for the 2022 Next Gen machine.
Speaking Nov. 5 at Phoenix Raceway, Phelps touched on several subjects during his state-of-NASCAR address. One of the most prominent discussion topics was communication between the industry's front office and the drivers and pit crew members.
Phelps heard of the discontent. Now he wants to hear about it from the sources.
"I would say as we looked at kind of June, July, early August, that's probably a fair statement that the drivers and the sanctioning body were not on the same page," Phelps said, reported by motorsport.com.
"But I think right now I believe the drivers feel good about the direction of the Next Gen car both from a drivability standpoint since most of them had the opportunity to drive it now, and from a safety perspective."
Drivers voice concerns over Next Gen car's steering and high cockpit temperatures
Since its introduction in 2020, drivers have complained about a steering bug that makes the Next Gen car challenging to control. The issues re-appeared during the NASCAR test session at the Charlotte ROVAL on Oct. 11-12.
NASCAR officials focused the problem on set screws backing out, and they were working with engineers and specialized mechanics to find a solution, according to racingnews.co.
Other issues included complaints of intense heat inside the car because of a more sealed cockpit. Those issues arose during a test at Daytona International Speedway on Sept. 7-8.
At the next test at Charlotte, NASCAR officials introduced vents near the top of the front and back windshields on a few Cup Series machines. The added vents should cycle air better to the driver.
Also, NASCAR is working to develop better suspension components to stabilize the ride.
Blaney on cockpit heat: 'Gotta get things down to where you're not cooking turkeys inside the race car'
When Ryan Blaney emerged from a Next Gen car test, he probably would have liked to schedule a quorum with Phelps.
"The heat deal, I'd like to see a little bit better cooling inside the race car," Blaney said. "… You still gotta get things down to where you're not cooking turkeys inside the race car."
Throughout the offseason, Phelps said he would organize his executive personnel to stage a series of meetings so lines of communication could improve to get things right.
Hello, Mr. President?