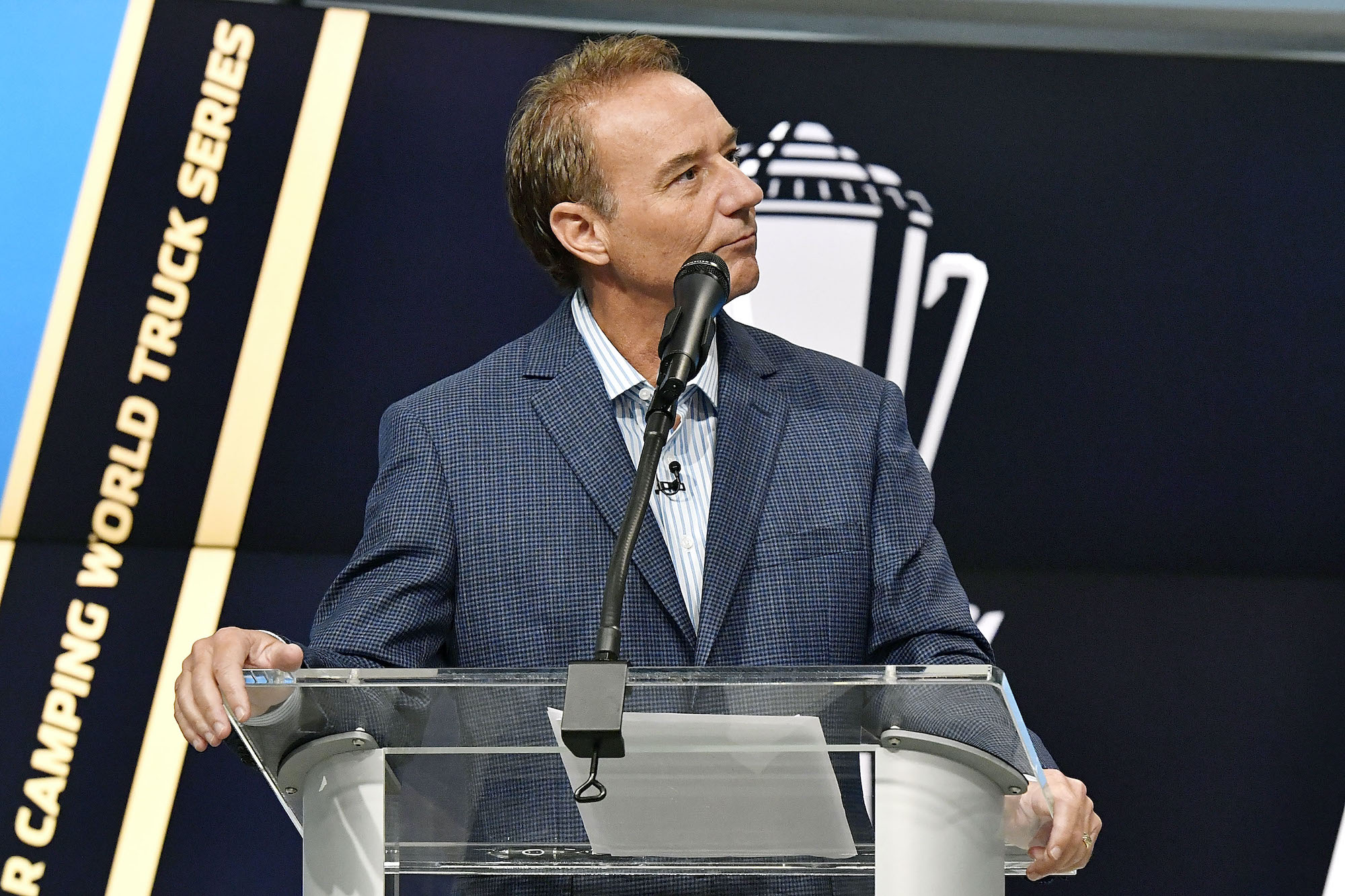 Longtime NASCAR Reporter Vince Welch Surprises Fans by Announcing on Social Media That He's Out of a Job at Fox  
Veteran NASCAR reporter Vince Welch made a surprise announcement on Twitter that he won't be returning to Fox in 2023. Chase Elliott and others responded to the news.
Fox Sports is tasked with broadcasting the first half of the schedule for all three NASCAR series. The network continues with the Truck Series for the entire season. Vince Welch has been a mainstay in the team's NASCAR coverage in recent years, including his work as the Trucks play-by-play announcer.
This week the longtime pit reporter-announcer surprised fans when he revealed on Twitter that his tenure covering NASCAR with Fox was officially over. There was instant reaction from around the sport, including disbelief from driver Chase Elliott.  
Fox's NASCAR coverage had issues in 2022
Fox's NASCAR coverage has come under fire in recent years and the 2022 season didn't help its cause. There were numerous blunders throughout the year that left fans watching at home frustrated. 
A perfect example occurred in the inaugural race at St. Louis when Bubba Wallace was involved in an incident and spun. Mike Joy and Clint Bowyer talked about the accident for eight seconds up in the broadcast booth before a camera ever showed the stalled No. 23 car. 
There were plenty more missteps, including earlier in the same race when an impatient Ross Chastain blatantly dumped Denny Hamlin after laps of not being able to pass. Fans in the stands watched the beginnings of a brewing conflict. Those at home didn't see it at all because the broadcast was in a commercial break. 
Vince Welch announces he's out at Fox
Fans have frequently sounded off on social media over the broadcast gaffes and questioned the roster of on-air personalities, often calling for a change of some kind. The 2022 season, which was notable for good and bad things, added another memorable moment on the final day of the year when veteran Fox broadcaster Vince Welch, who has covered NASCAR for more than 20 years and worked at the network since 2015, announced he was out of a job and wouldn't be returning in 2023.
"Today brings me to end of 2022 & my run at FOX. Will greatly miss seeing those in the NASCAR garage…so many smart, selfless, hardworking people I respect," he wrote. "Network TV world is unique space; blessed to spend 20+ yrs in it. Now onward. No bitterness. God is good. All the best to u."
The situation seems like it caught the veteran reporter by surprise. Why else would he suggest there was no bitterness if he didn't feel there was a reason for it in the first place? 
Industry reacts to Welch news
While Welch might have grated on the nerves of some fans, he was respected by his peers and those he covered for two-plus decades. That was evident by the response to his tweet.
"I had no idea, and I hate to hear this. I always enjoyed having you around the garage and enjoyed listening to you call races in the booth even more," Chase Elliott responded. "I always found your effort far more professional than many others. Thank you for that, and I hope to see you around again!"
"Thanks Vince, you're a real pro with a standout work ethic," Fox's Mike Joey wrote. "I've enjoyed our time together and wish you all the best."
"Best of luck, @vincewelch! Thanks for all of the years of great coverage of our sport!" the GMS Racing account replied.
Will there be more changes for Fox's NASCAR coverage in 2023? We're about to find out with the season just over a month away.