NASCAR Rewind: Terry Labonte's Friendship with Dale Earnhardt Sr. Was Tested After Planning to T-Bone The Intimidator in 1999, But He Missed His Chance at Revenge at Bristol
Former NASCAR Winston Cup champion Terry Labonte was a long-time friend with the late Dale Earnhardt Sr.
During the offseason, they embarked on hunting expeditions. They hung out and worked on cars.
But even tight friendships are tested when a checkered flag comes within sight.
Ex-Winston Cup driver Terry Labonte missed Out on chance to get back at Dale Earnhardt Sr.
After one of the most surreal finishes in NASCAR history, highlighted by the heckles Earnhardt received from the fans at Bristol Motor Speedway in 1999, Labonte, loaded with intensity, found himself on the hunt. This time, he was hunting for his old friend.
Talking about Earnhardt for the 20th anniversary of his passing earlier this year, Labonte fondly reflected on the moment he was so full of rage; he laid in wait to T-Bone The Intimidator during his victory lap.
"I didn't tell this for a while, but after the race, I was sitting there on the back straightaway, and I had my car running again," Labonte told sportingnews.com. "I had it in reverse, and I saw him come off Turn 2 there, and he's rolling down the back straightaway, and I had it timed perfect."
How did Labonte get to this place?
Here is a NASCAR Rewind:
Labonte enjoyed the strongest car, but was bumped from behind by The Intimidator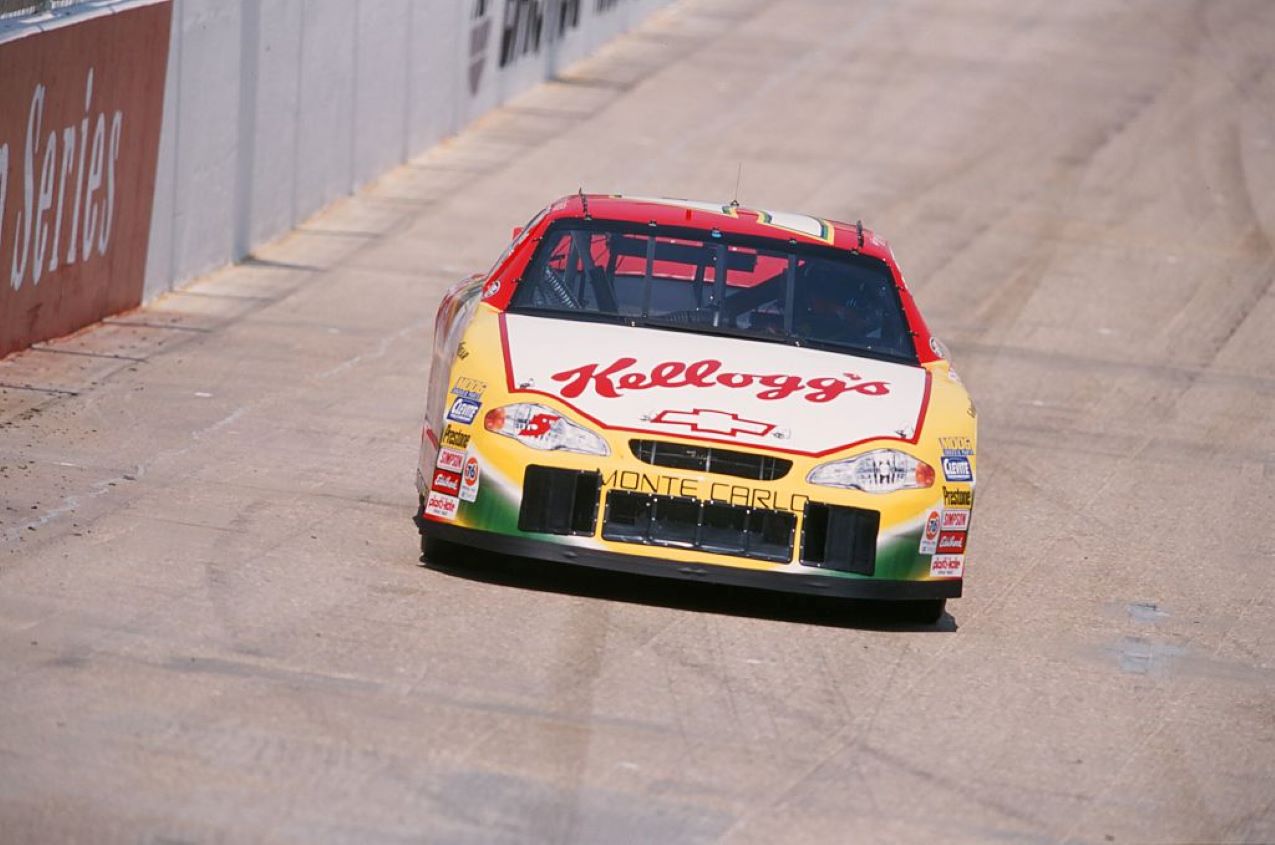 Labonte clearly enjoyed the fastest machine that afternoon on the 0.533-mile short track. So confident was Labonte, he elected to take a pit stop with 11 laps remaining after a Jeremy Mayfield accident.
By going to the pits, Labonte allowed Earnhardt to assume the point on a restart with just four laps remaining. With most of the field down at least one lap, Labonte restarted in fifth place.
By riding fresh rubber, Labonte overcame Mark Martin, Jeff Gordon, and Tony Stewart within two laps, but it set up a showdown with Earnhardt.
On Lap 498, Labonte executed a bold move. He caught Earnhardt along Turn 3 and bumped him just enough to force his friend down to the apron. With Earnhardt struggling to control the machine, Labonte cruised into the lead and what he thought would be a quick half-mile cruise to the checkered flag.
Bristol fans applauded Labonte's clean racing move.
But Earnhardt, friendship or not, caught Labonte and aggressively bumped the No. 5 Chevrolet, causing it to spin out in front of approaching racers.
Chaos ensued.
Earnhardt's classic No. 3 Chevrolet raced to the finish line, followed by runner-up Jimmy Spencer, who was able to avoid the multi-car smashup.
Labonte: 'I was going to back into him and T-bone him'
In the first moments after Earnhardt's move, Labonte sat and stewed, but only for long. He spotted Earnhardt taking his victory lap around the track. He wanted to exact revenge.
"I thought to myself — just like it was yesterday — I said, 'Well, that No. 3 might be going to Victory Lane, but this No. 5 is going to be stuck in the side of it.' I was going to back into him and T-bone him, but when I popped the clutch and gave it the gas, it tore reverse gear out of the car. It moved about a half-inch.
"That let all the wind out of my sail right there. I was like, 'Gosh, I guess that wasn't meant to be either.' It's probably a good thing, looking back on it."
Maybe, but it sure would have been cool to witness.
RELATED: 20 Years After the Death of Dale Earnhardt Sr., NASCAR Allies, Rivals Remember What It Was Like to Drive Against 'The Intimidator'