NASCAR's Sanctioning Body Issues 2 Major Penalties
The NASCAR sanctioning body made its voice heard on Nov. 22 and issued two significant penalties.
One suspension could affect the 2022 season-opening plans of the new Xfinity Series team Alpha Prime Racing, but it will wait for the final outcome.
The second infraction centered on issuing a points penalty and fining Mike Harmon Racing, but it plans to appeal the decision.
NASCAR's sanctioning body suspends Alpha Prime co-owner Caesar Bacarella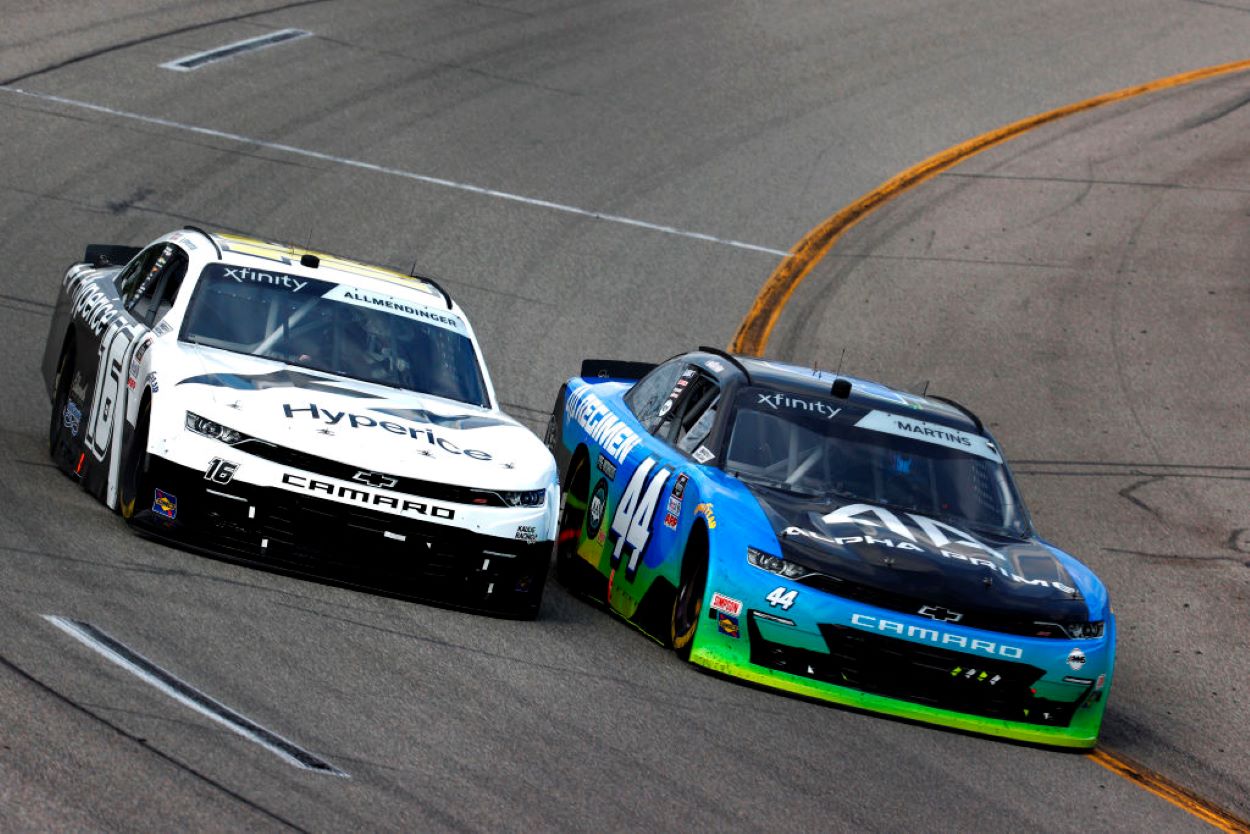 NASCAR suspended new Alpha Prime Racing co-owner Caesar Bacarella indefinitely for a violation of the series' substance abuse policy.
Bacarella remains scheduled to pilot the No. 44 Chevrolet in four of the Xfinity Series' 33 events next season, but those plans could be in jeopardy. If he stays under suspension next Feb. 19, he will not compete in the Beef. It's What's For Dinner. 300 at Daytona International Speedway.
The team will likely extend the contracts to one of its other drivers, Tommy Joe Martins, Andy Lally, Rajah Caruth, and Ryan Ellis. One of them could be in line to start at Daytona.
Alpha Prime Racing released a statement:
"Caesar was notified by NASCAR earlier this month he had unknowingly taken a workout supplement on the banned substances list. He has fully complied with NASCAR, already enrolled in the Road to Recovery program, and we (fully) expect him to be suiting up for Alpha Prime Racing at Daytona in February."
Bacarella's status for the 2022 season opener is in doubt
Bacarella, 45, signed a deal with Martins Motorsports for 2022 to share co-owner responsibilities with Tommy Joe Martins, Craig Martins, and Rodney Riessen. The new organization rebranded itself to Alpha Prime Racing last August.
Bacarella has competed in 21 select Xfinity Series events since 2017, but his average finish remains low at 28.8.
His best career finish is 12th during the 2021 Xfinity opener at Daytona.
Bacarella joined DGM Racing for the final race of the 2018 season, but initially, he earned his first Xfinity experience with B.J. McLeod Motorsports. He competed in six select races from 2017 and '18 for the team.
NASCAR fines and penalizes Mike Harmon Racing over illegal test session
Mike Harmon Racing's penalty stemmed from running test laps at Rockingham Speedway. The team posted session photographs on social media on Nov. 15. They highlighted the infractions.
The team apparently put out two different versions of the No. 74 Dodge Challenger for testing, but it was a violation.
NASCAR docked the team 75 driver and owner points for next season and levied a $50,000 fine and six-points race suspension to crew chief Ryan Bell.
Mike Harmon Racing is appealing the decision.