NASCAR Star Kyle Busch Has Donated Nearly $1 Million to His Passion Project
When NASCAR fans think of Kyle Busch, the last word that comes to mind is "fatherly." His nicknames include "Rowdy" and "Wild Thing." He has been cited for his reckless driving — both on the track and on public roads. Off the track, he and his wife, Samantha, have spent the past five-and-a-half years doing something very un-"Rowdy".
The personal life of Kyle and Samantha Busch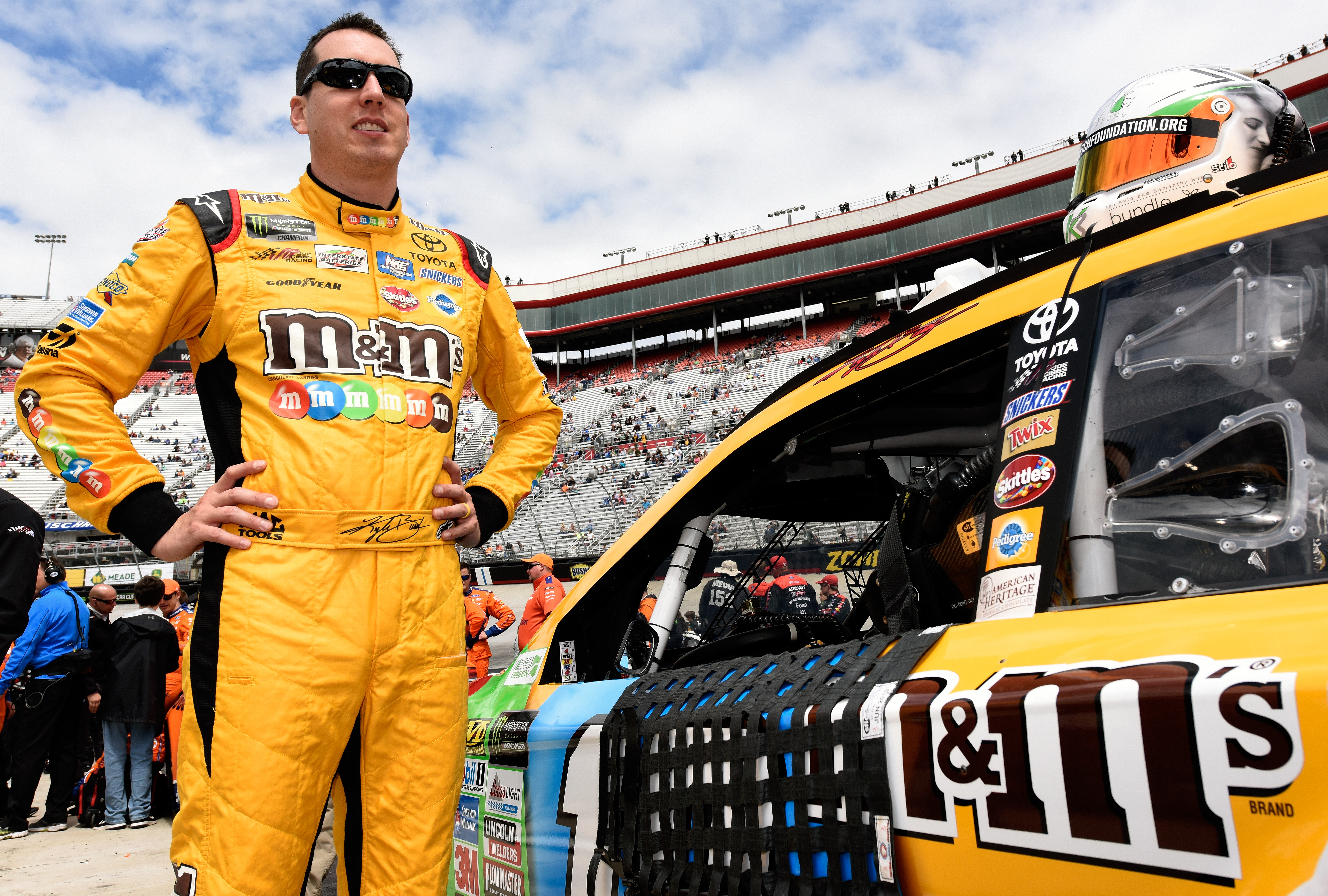 RELATED: NASCAR Fans Hate Kyle Busch for His Cheap Wins
Kyle and Samantha Busch (nee Sarcinella) married on New Year's Eve of 2010 in Chicago. Prior to their relationship, she graduated from Purdue University with a Master's Degree in Industrial/Organizational Psychology.
On her Instagram and on her personal blog, you'll find not just NASCAR-related content, but health and fitness tips. In 2017, Samantha launched "Murph", a women's boutique store in North Carolina. According to Charlotte Agenda, the store is named for her grandmother Alvina, whom she credits for her love of fashion.
Samantha is also heavily involved in the day-to-day operations of Kyle Busch Motorsports, which races in the Xfinity and Camping World Truck Series. She co-owns the team along with Kyle and runs the social media side.
The trauma that led to the Bundle of Joy Foundation
Throughout their relationship, the two have experienced infertility issues in their attempts to start a family.
In 2015, after in vitro fertilization treatments at Reproductive Endocrinology Associates of Charlotte, Samantha gave birth to son Brexton. Three years later, it seemed as though Brexton would have a daughter. However, that November, Samantha suffered a miscarriage.
The loss took a toll on their relationship, as Samantha revealed to the Infertile AF podcast last March.
At first, we were grieving together and there for each other, but then Kyle was in the mindset of like, 'Okay, this has happened, and it's sad and it sucks, but we have to move on.' And I could not physically, emotionally, mentally move on. And so that caused a lot of tension because I wanted to talk about it every day, and every day I was upset. And he was like, 'OK, we have to move on.' And I was like, 'How dare you? We can't move on. We can't ever forget about her.'

Samantha Busch
Another heartbreak came this November, after Samantha and Kyle transferred her last remaining embryo over to a surrogate. Despite initially positive signs, pregnancy tests came back negative.
What does the Bundle of Joy Foundation do?
The treatments that helped lead to the birth of Brexton Busch are prohibitively expensive and out of reach for many couples. To benefit other couples in similar situations, Kyle and Samantha established the Bundle of Joy Foundation in 2015, shortly after Brexton's birth.
The foundation provides financial assistance to couples in need of in vitro fertilization treatments. One such couple, Jessica and Robert Bell, received a $20,000 grant during a live interview on NBC's Today Show.
RELATED: Jimmie Johnson's Dog Helped Inspire 1 of His Post-NASCAR Passion Projects
For the 2017 Food City 500 at Bristol, Kyle Busch wore a special Bundle of Joy Fund helmet, featuring photos of Brexton and Samantha. The helmet and smaller replicas of it were auctioned off after the race, with the proceeds going directly to the fund.
In its five-and-a-half-year existence, Bundle of Joy has dispensed 70 grants totaling $940,000. As of 2021, grants from the foundation have led directly to the successful births of 35 children.