NASCAR Star Kyle Busch's Devoted Love of Peyton Manning Eventually Paid Off
Longtime NFL quarterback Peyton Manning has his share of celebrity fans, including NASCAR star Kyle Busch.
In fairness to Busch, who could blame him? Manning is one of the greatest quarterbacks in NFL history and served as a model athlete during his nearly 20 seasons in the league.
Like the fans who wait after practice for autographs, Busch's devout fandom of Manning wound up working in his favor.
Peyton Manning is among the greatest quarterbacks ever
Peyton Manning's moment has finally arrived.
Manning, a two-time Super Bowl champion, is eligible for the Pro Football Hall of Fame this year. The former No. 1 overall pick is expected to receive his bronze bust with minimal resistance from voters.
Manning completed 65.3% of his passes for 71,940 yards, 539 touchdowns, and 251 interceptions in 17 seasons. One of the most prolific quarterbacks ever to take the field, Manning made 14 Pro Bowls and earned first-team All-Pro honors seven times.
Manning won five MVP Awards before retiring in 2016. The legendary signal-caller hung up his cleats not long after he and the Denver Broncos won Super Bowl 50.
NASCAR's Kyle Busch grew up a big Manning fan
Professional athletes are human beings, meaning they enjoy similar hobbies and have favorite celebrities just like us.
NASCAR star Kyle Busch is no exception. Although Busch is originally from Las Vegas, he quickly became a fan of Peyton Manning.
Busch was born in 1985, meaning that he would have spent his teenage years and early adulthood watching Manning in his prime with the Indianapolis Colts.
Kyle Busch and Peyton Manning spent time together in 2016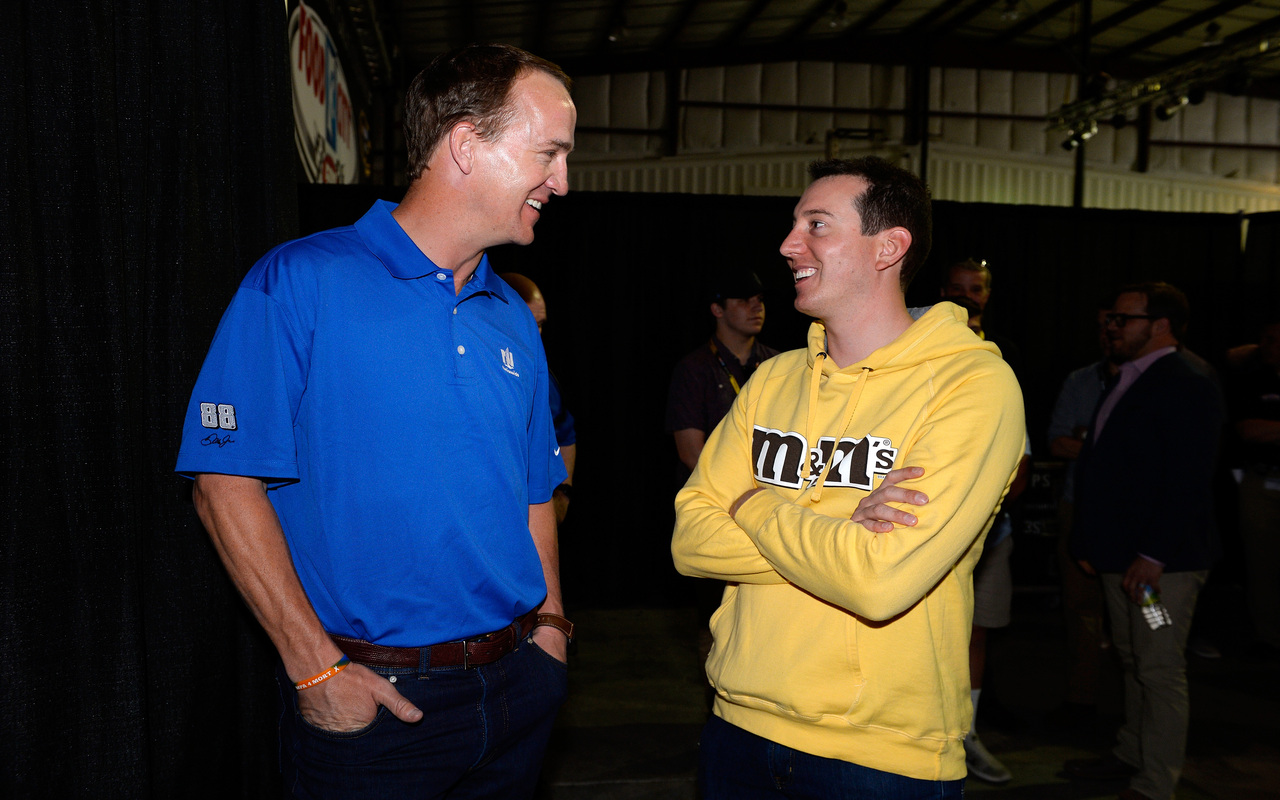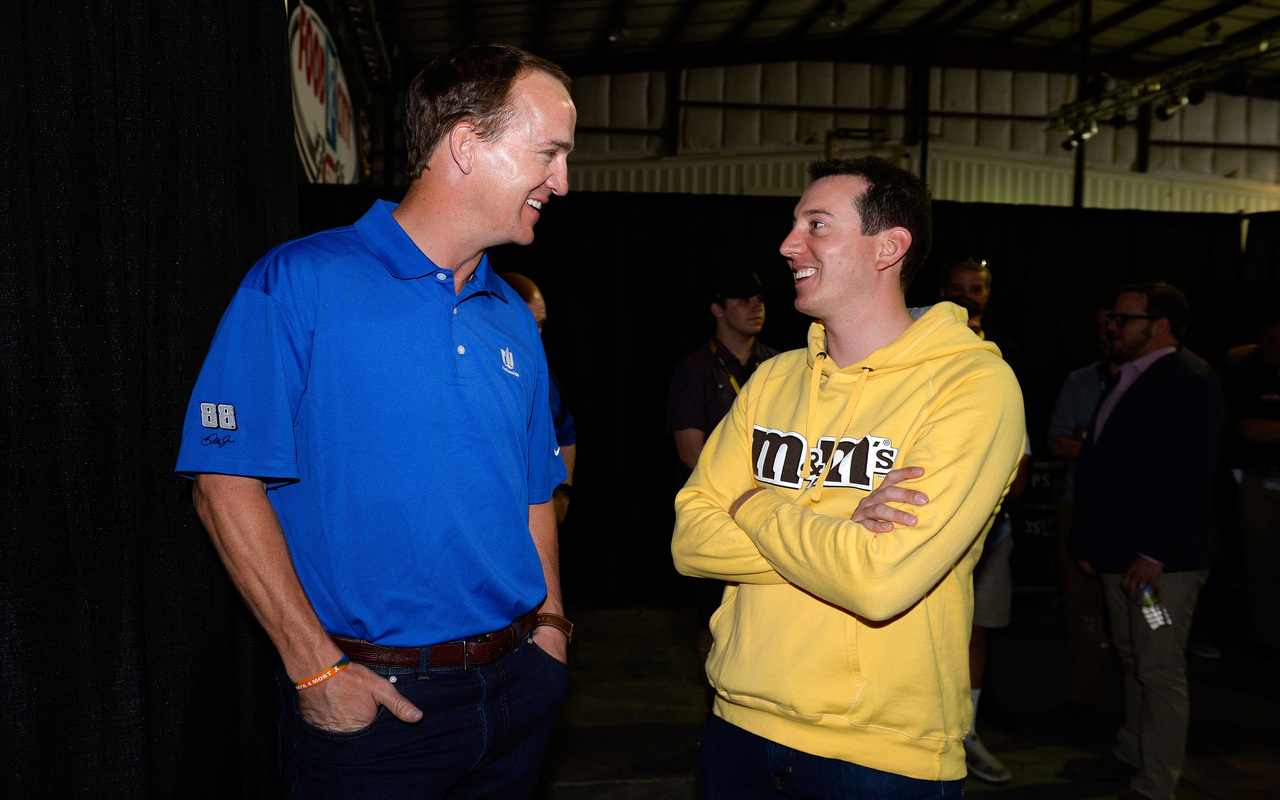 What would you do if you had the opportunity to meet one of your favorite celebrities? Kyle Busch dealt with that question firsthand in 2016.
Longtime NASCAR writer Jeff Gluck interviewed Busch on the former's personal website in 2018. Busch reflected on his experience with Peyton Manning, which began when NASCAR told Busch ahead of time that the NFL legend would be at the Bristol Motor Speedway.
"I was like, 'That's cool, I'd certainly like to have my time to talk to him or meet him, shake his hand, that sort of stuff.' I also maybe took like three or four of my favorite items of Broncos gear to the side and gave them to those guys and even spelled out on a piece of paper and wrote, 'Sign here in silver' and 'Here's the silver (pen) that actually works,' and stuff like that. Yeah, I was that guy. I did that with Peyton Manning."
The two posed for photos, and Busch walked away with some signed gear.
Unfortunately for Busch, his bonding with Peyton Manning didn't give him a better chance at winning the Food City 500 that weekend.
Busch placed 38th of 40 drivers in a race that Carl Edwards won.
Like Sportscasting on Facebook. Follow us on Twitter @sportscasting19.