NASCAR's Components Shortage Becoming Critical with Daytona 500 Quickly Approaching
With the Daytona 500 quickly approaching, the supply-chain concerns NASCAR Cup Series teams shared over the past several weeks are becoming increasingly problematic. 
All of the teams are expected to field at least one race-ready car for the start of Speedweeks on Feb. 15. 
As far as backup machines?
TBD.
NASCAR's supply-chain disorder is beginning to reach critical mass entering Speedweeks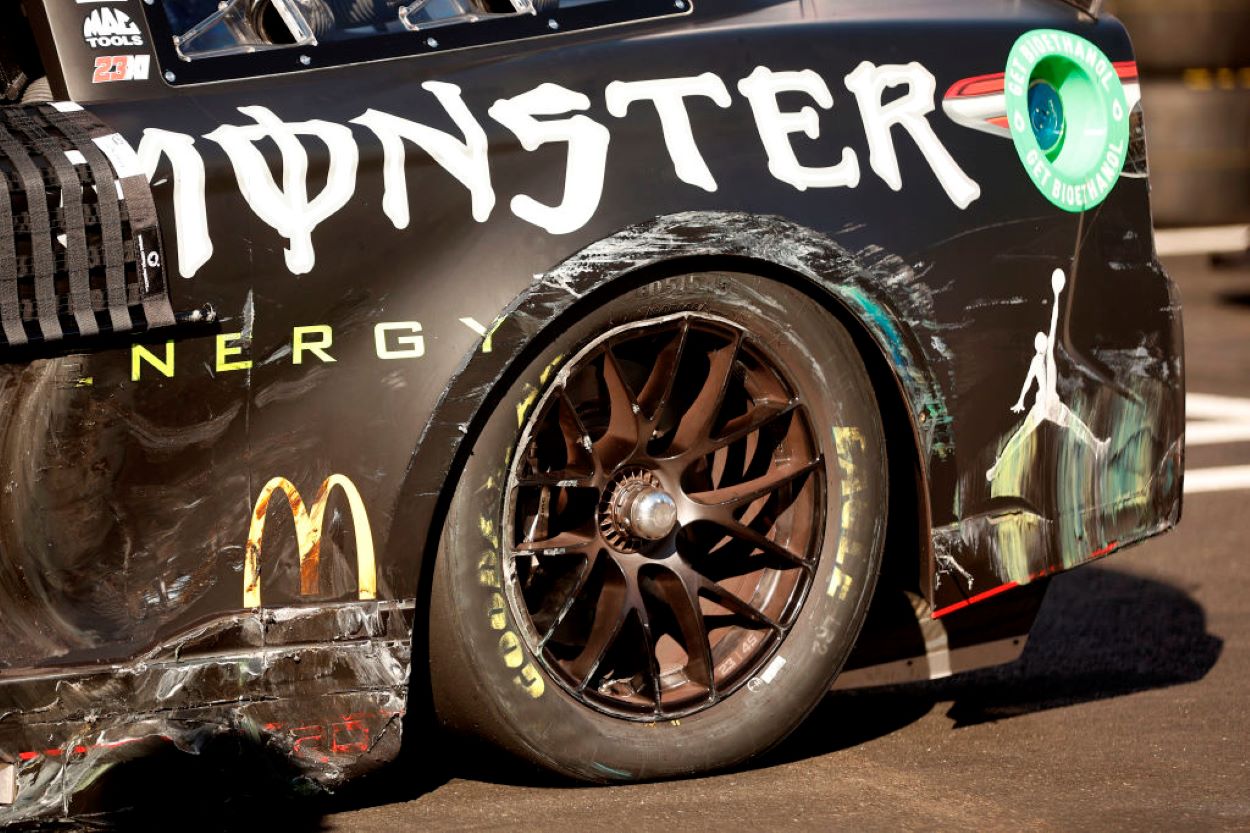 Most Americans are feeling the economic pinch of inflation. Warnings are going out that Super Bowl parties planned for Feb. 13 will cost significantly more for meat and beverages. The international global-supply chain suffered from coronavirus (COVID-19) disruptions and recent trucking protests. Quick solutions remain vague.
Following last weekend's crash-and-bang Clash at the Coliseum, many NASCAR teams limped back to their headquarters with a potential mess on their hands. Mangled machines needed mending, but team engineers and mechanics had a limited supply of extra components.
In the week following the final Next Gen car testing session at Daytona International Speedway on Jan. 11-12, lamented over the availability of the number of chassis and other components started to reach critical mass.
The concern continues.
NASCAR VP John Probst: 'We're still on track for five cars per team' 
Joey Logano, the new father, and Clash of the Coliseum champion, predicted last December Team Penske Team would have five cars ready for the Daytona 500.
Richard Childress Racing, however, estimated it would have two race-ready machines for Tyler Reddick and Austin Dillon.
What was concerning last month was the number of teams who skipped the Daytona test, like Stewart-Haas Racing.
During a press conference, NASCAR Vice President of Racing Innovation John Probst said that while teams remain concerned, he stressed that no team would miss a race because of a lack of parts.
"We're still on track for five cars per team," Probst said. "We're not immune to the world. We're seeing COVID and supply chains being delayed.
"While we're concerned, and I think everyone's concerned, we don't see anything right now that will keep anybody from racing at an event."
NASCAR teams could run into parts supply issues during three-race West Coast swing
The timing for most teams to complete the assembly of about five cars remains mid-to-late February. But Probst spoke before the truckers' protests started sweeping across the US and Canada. Vital supply-chain arteries like the Ambassador Bridge connecting Detroit and Windsor, Canada, remained virtually closed for a few days because of parked semis blocked the route.
How much that will impact American consumers, and NASCAR teams remain unknown.
For now, though, all teams appear set for Speedweeks and the Daytona 500. Following Florida, the teams head back out West for stops at Auto Club Speedway in Fontana, California, Las Vegas Motor Speedway, and Phoenix Raceway.
Far from most of the teams' HQs, a parts shortage could occur.
"Time will tell," Probst said.
Like Sportscasting on Facebook. Follow us on Twitter @sportscasting19.
RELATED: Why NASCAR's Clash at the Coliseum Should Never Be a Points Race