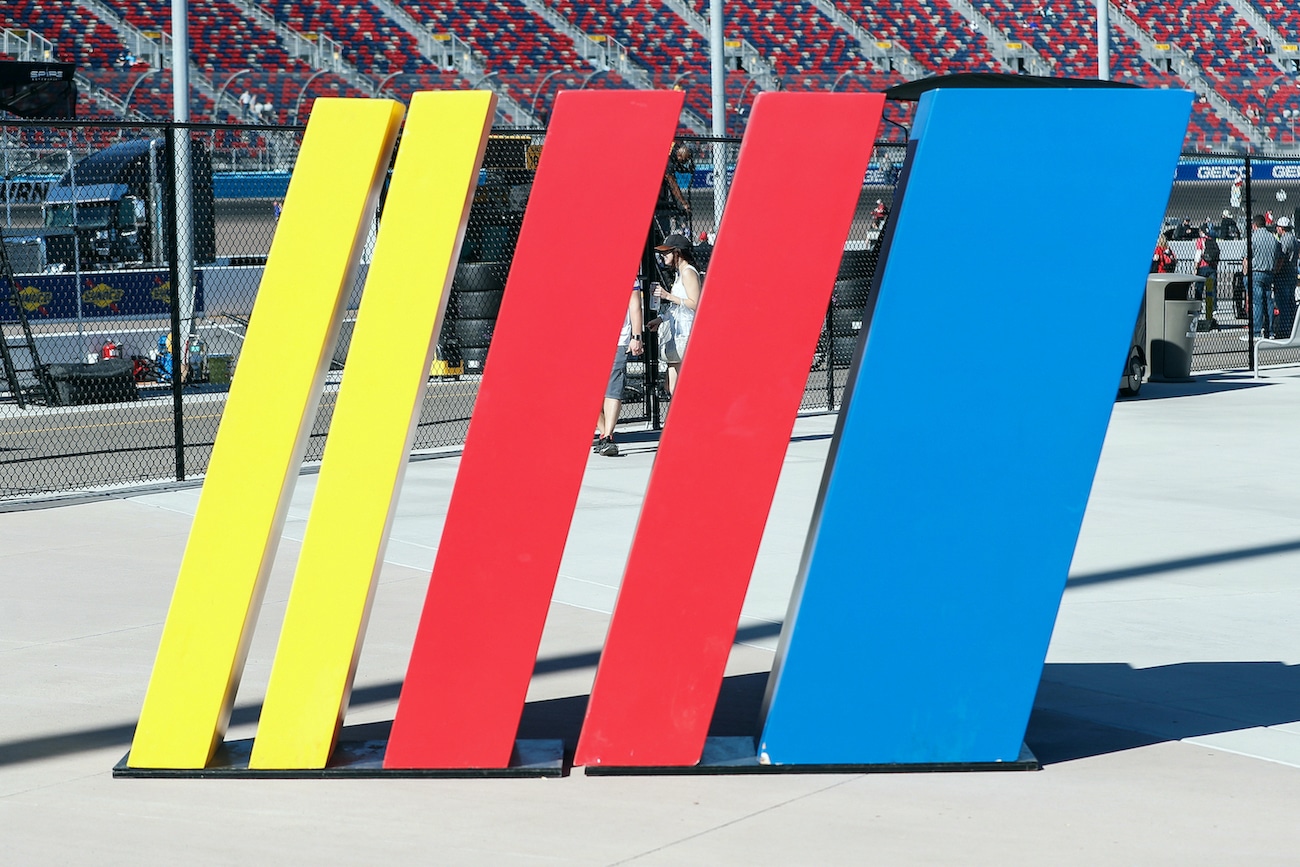 Could NASCAR's New Reporting System Turn Into Drivers and Teams Ratting on Each Other?
NASCAR introduced a new reporting system that could be used in a way for teams to report on others for cheating.
NASCAR is a sport that relies heavily on technology. Unlike the NFL or NBA, where the athletes move at standard human speed, advanced high-tech equipment is critical in numerous situations on a race track, like identifying a winner when cars cross the finish line simultaneously while traveling at speeds nearing 200 mph.
This week the sanctioning body introduced a new technology designed to provide national series industry members with a safe and anonymous method for secure feedback, like reporting various concerns and seeking assistance from professionals in numerous areas of expertise. There's no denying NASCAR has good intentions with the new system, but could it turn into something where drivers and teams rat each other out for breaking the rules?
NASCAR announces new system for team members to reach out for help
This week NASCAR announced a new partnership with RealResponse that will provide national series team members with the ability to confidentially reach out to express a range of concerns, including competition-based items such as gambling, integrity, safety, security, and abuse and harassment. It can also be used to seek mental health support. 
NASCAR personnel receive the encrypted and anonymous messages directly and designate a subject matter expert to respond immediately to the concern.
"NASCAR wanted to be proactive in providing a tool for industry members such as drivers, crew and other team personnel to safely reach out for help," Managing Director of Racing Operations for NASCAR Meghan Miley said. "In partnering with RealResponse, we now have a confidential method for reporting. We don't have a limit to the types of reports industry members can submit, and we can ensure their privacy as they reach out for anonymous support at any time."
Teams won't use it to report on competition integrity
It's interesting in NASCAR's news release how the wording directly mentions "competition-based items such as integrity." Integrity in a sport that prides itself on innovation and making what appears to be the slightest modification for any type of advantage over the competition. 
This new reporting system might work for things like abuse or harassment as it's intended, but it's highly unlikely the drivers or teams will use the system and report on their counterparts for integrity-related issues even if they see them getting creative. 
That's because there's already a system in place. Remember what happened to Denny Hamlin and Kyle Busch at Pocono? The garage polices itself. Fans heard about the details earlier this year on the Stacking Pennies podcast.
"I heard that it went, as soon as the 18 and 11 parked in pit road, there was an official that went right to the wrap and pulled it right off, like, 'What's this?'" host Corey Lajoie said.
"Yeah, so they knew it was there. Somehow, either somebody — the garage polices itself," Skip Flores said. 
"Somebody rolled on them," LaJoie suggested.
"Everybody looks at everybody's cars. Everybody takes pictures of them," Flores admitted. "If you could see it, it's something that they knew was going on somewhere." 
Mental component will be beneficial
The garage will continue to police itself and won't need the new system to report on competition integrity. What might prove to be very beneficial to everyone, including the drivers, is the ability to report mental health concerns. Today, the mental illness stigma is rapidly declining. People are more willing to ask for help.
Now, more than ever, athletes are being open and going public with their mental health journeys and, more specifically, their struggles. Dak Prescott with the Dallas Cowboys and Lane Johnson from the Philadelphia Eagles have both been outspoken about anxiety and depression, and lauded for their efforts on increasing awareness. 
There haven't been many, if any, similar stories from within the NASCAR community. But everyone knows it exists. And after a worldwide pandemic, almost everyone has some sort of negative after-effect. Fortunately, with this new system, it will allow anyone who wants help to get that help and could potentially change a life.
How to get help: In the U.S., call the National Suicide Prevention Lifeline at 1-800-273-8255. Or text HOME to 741-741 to connect with a trained crisis counselor at the free Crisis Text Line.